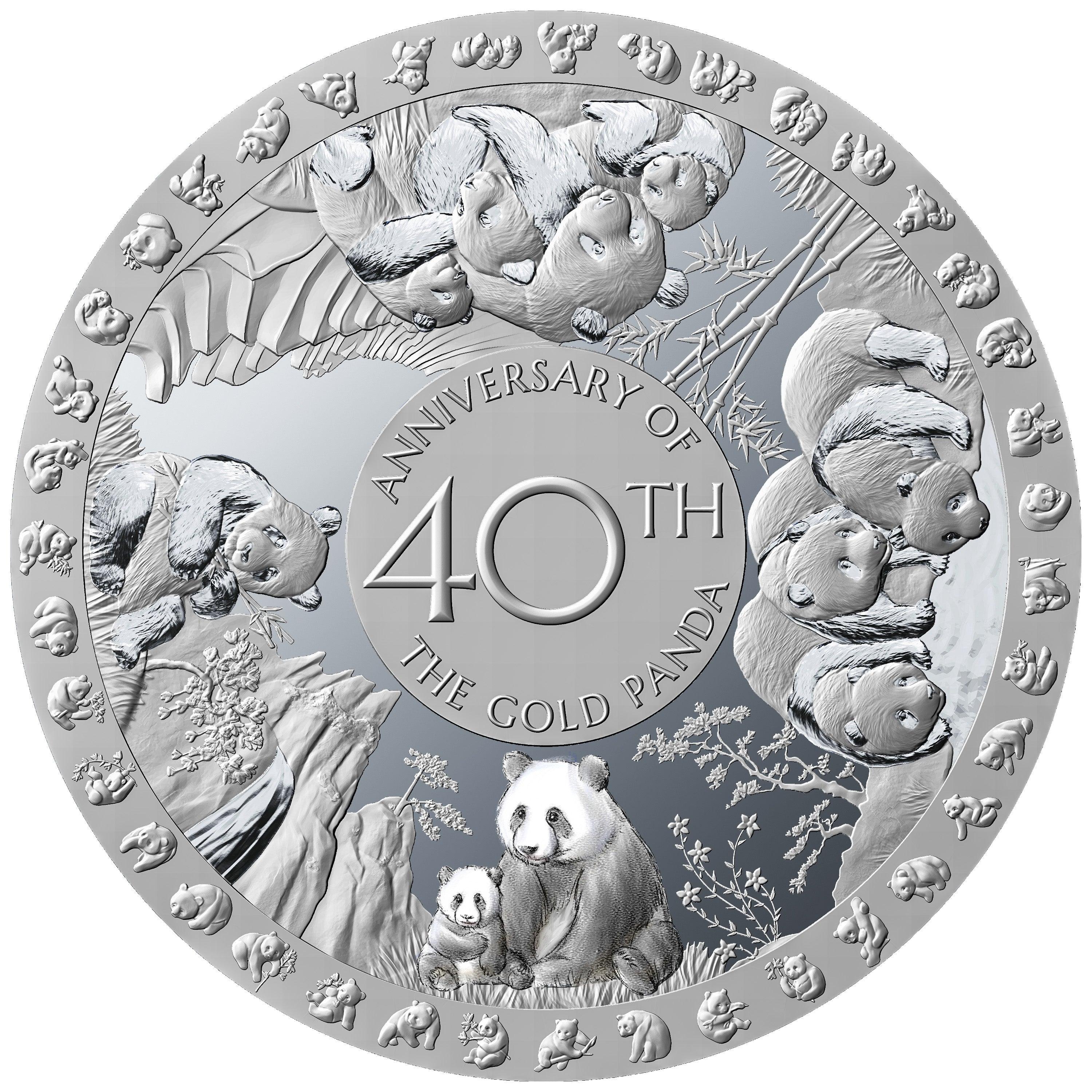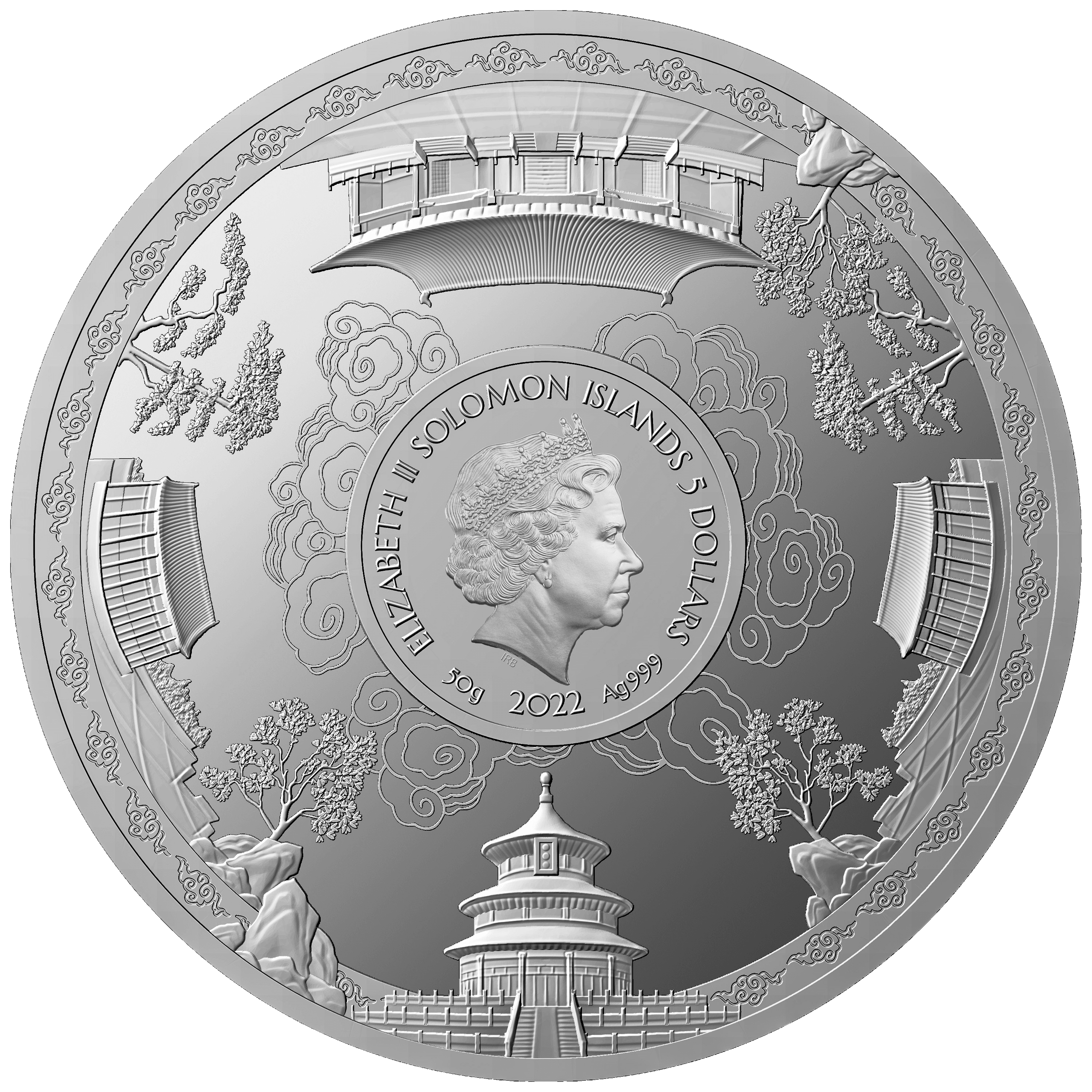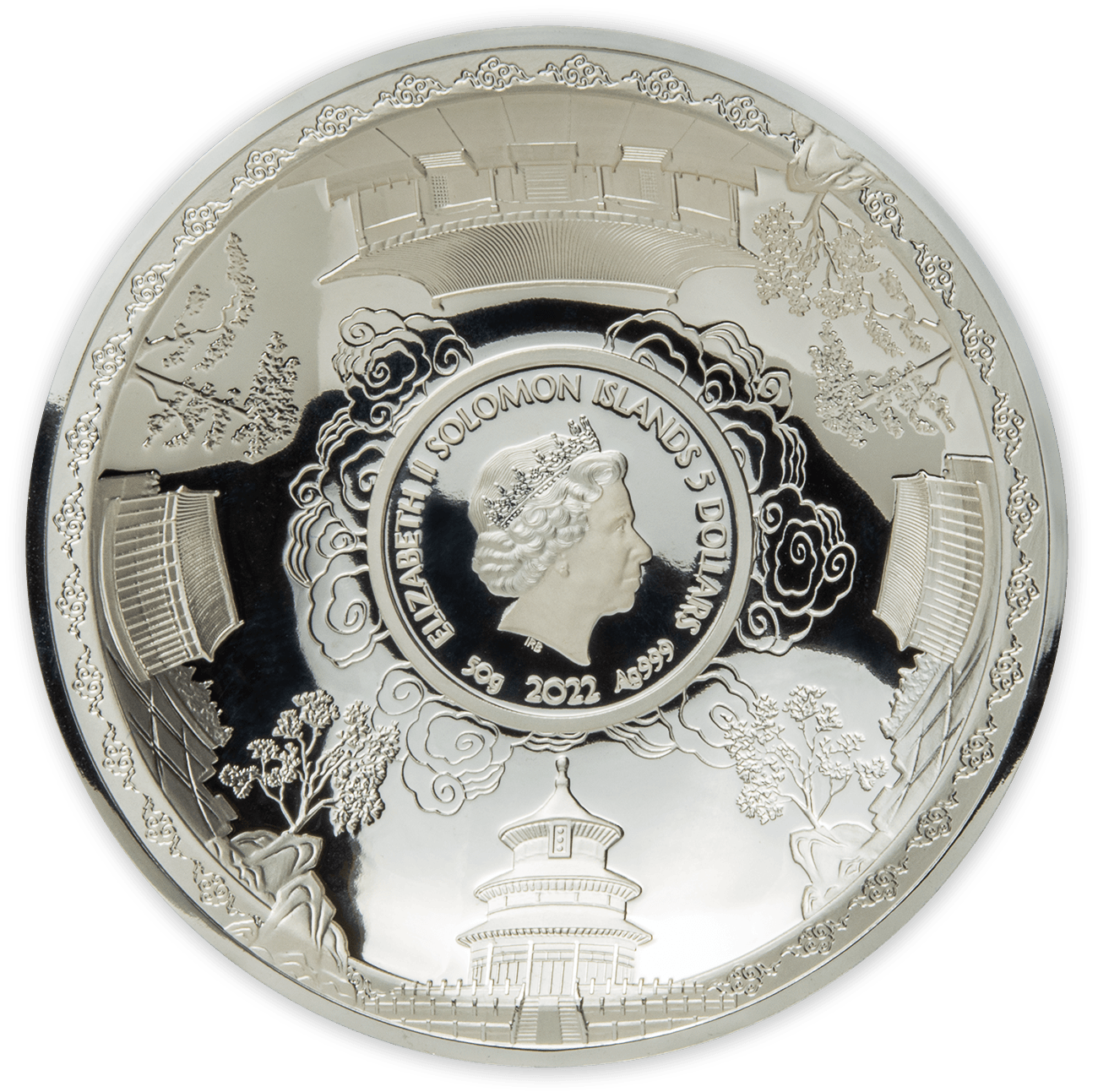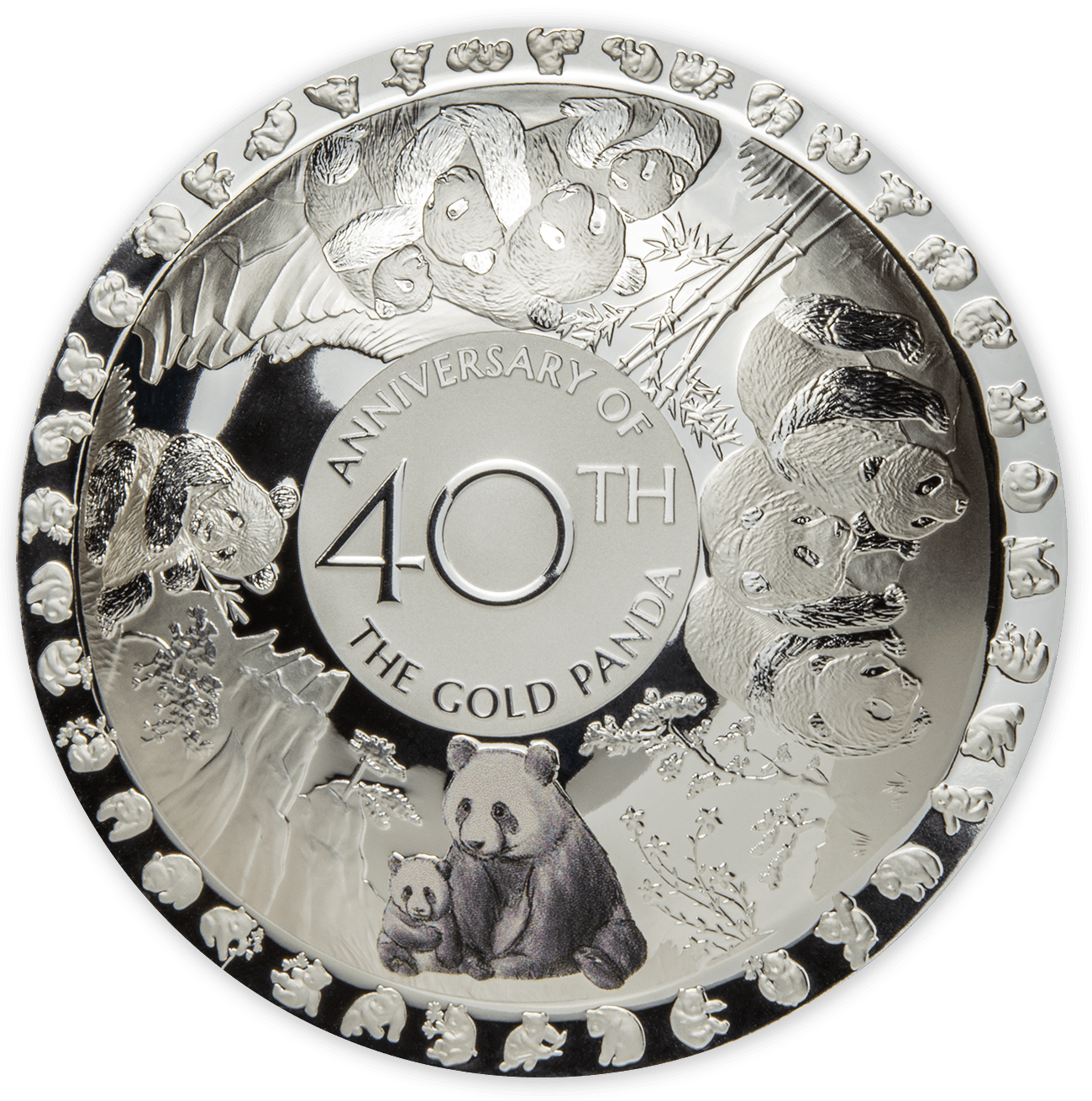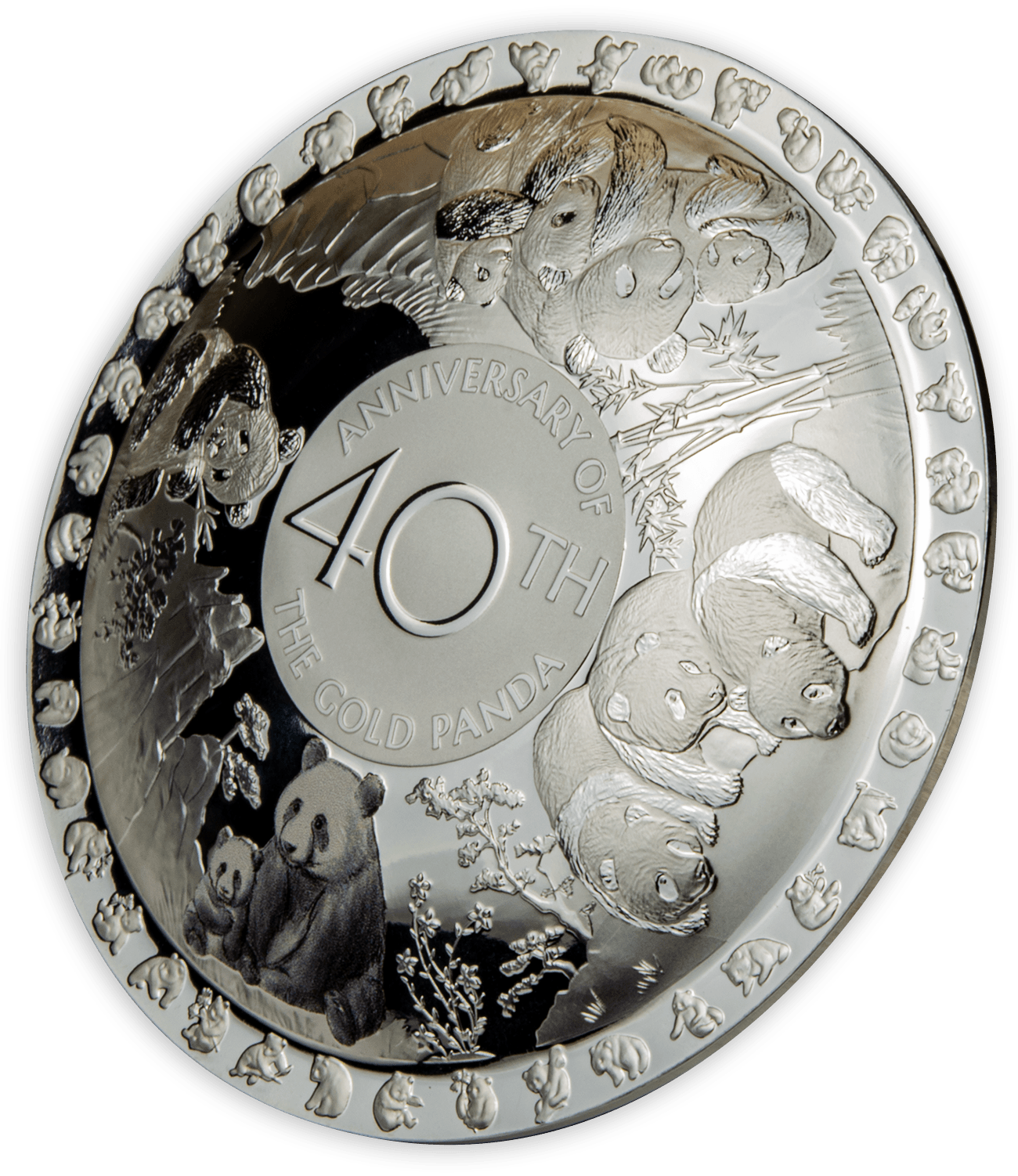 GOLD PANDA 40th Anniversary Silver Coin $5 Solomon Islands 2022
This beautiful Silver coin celebrates the 40th Anniversary of the Gold Panda coin. The coin is domed, has an incredible design, is partially colored and comes in a case, along with the Certificate of Authenticity. Limited mintage of only 2022 pieces worldwide!
In stock
The Gold Panda 40th Anniversary Silver Coin is a truly special edition that commemorates the Chinese Bullion Coin Motif since 1982. As one of the most recognizable and beloved coins in the world, the Gold Panda is a symbol of peace and friendship. And now, with this new release, you can own a piece of history and celebrate its 40th anniversary in style.
This stunning 50 g pure Silver coin is crafted with the Plateau Minting Technique, resulting in a stunning dome-shaped product. The level of detail in the design is extraordinary, featuring the forbidden city that surrounds the Queen's Effigy on the obverse, and all 39 Panda motifs since 1982 on the reverse. The design is a nod to the rich history of the coin and its importance in Chinese culture.
The reverse of the coin is particularly impressive, as it showcases all 39 different Panda motifs that have been featured on the Gold Panda over the past 40 years. Each design has been exquisitely crafted and beautifully executed, making this coin a true work of art. The attention to detail and craftsmanship is apparent from the moment you set eyes on it, and it's sure to be a treasured addition to any collection.
The 40th Anniversary Gold Panda coin is a must-have for collectors and investors alike. With its timeless design and high level of craftsmanship, it's a true testament to the enduring popularity of the Gold Panda. Whether you're a long-time collector or just starting out, this coin is a perfect way to celebrate this important milestone in the history of Chinese bullion coins. Don't miss your chance to own a piece of history with the Gold Panda 40th Anniversary Silver Coin.