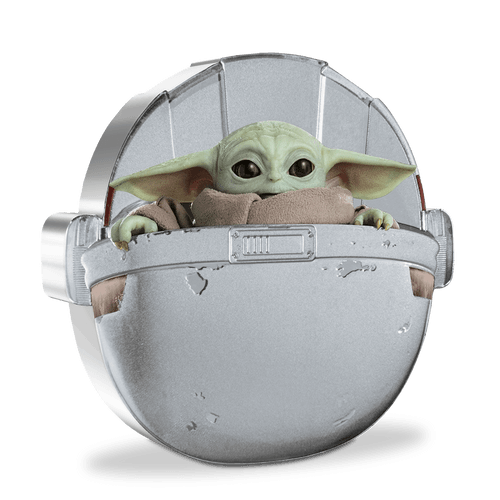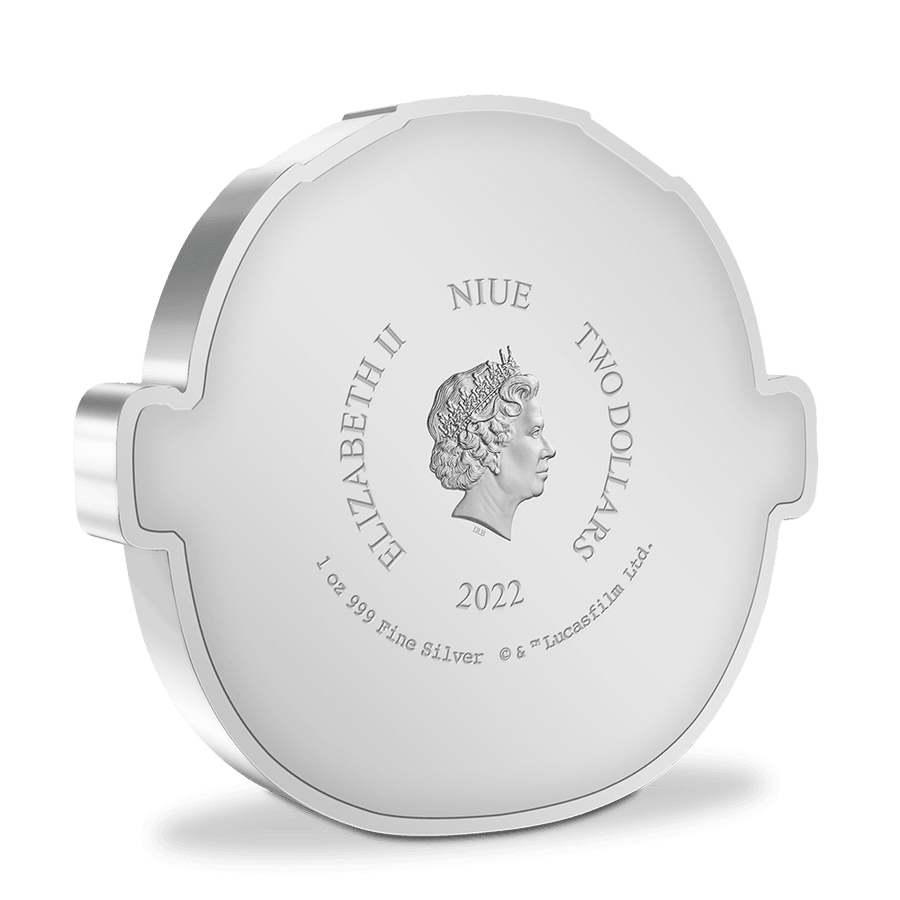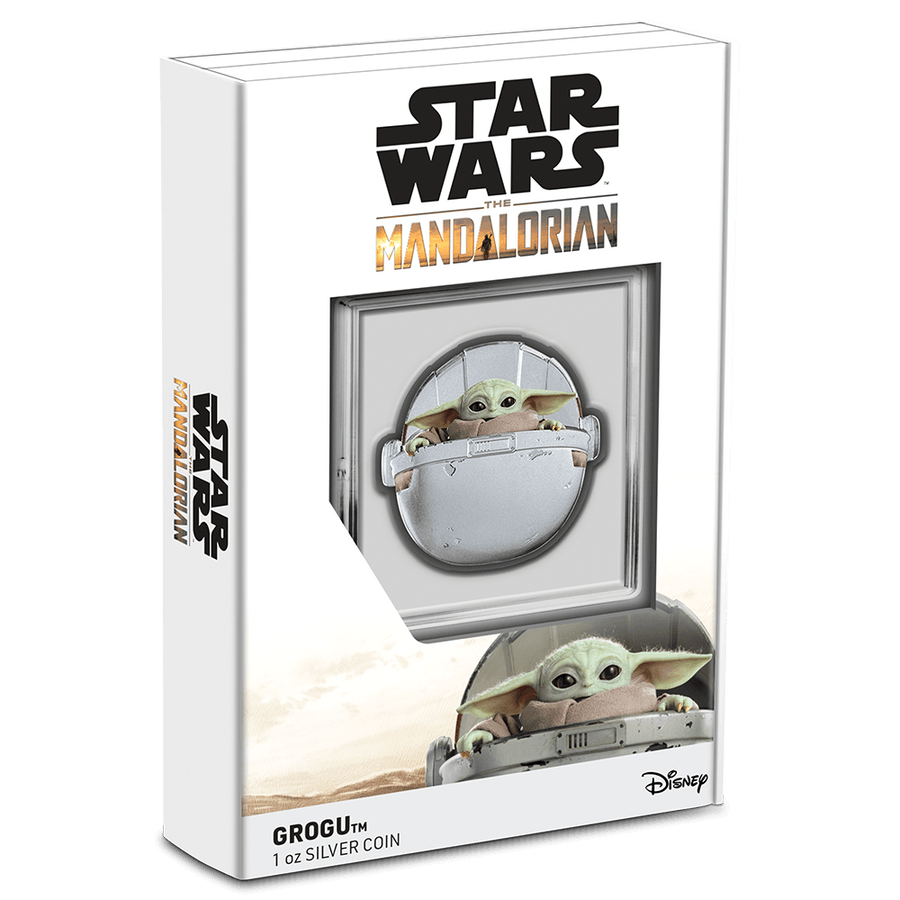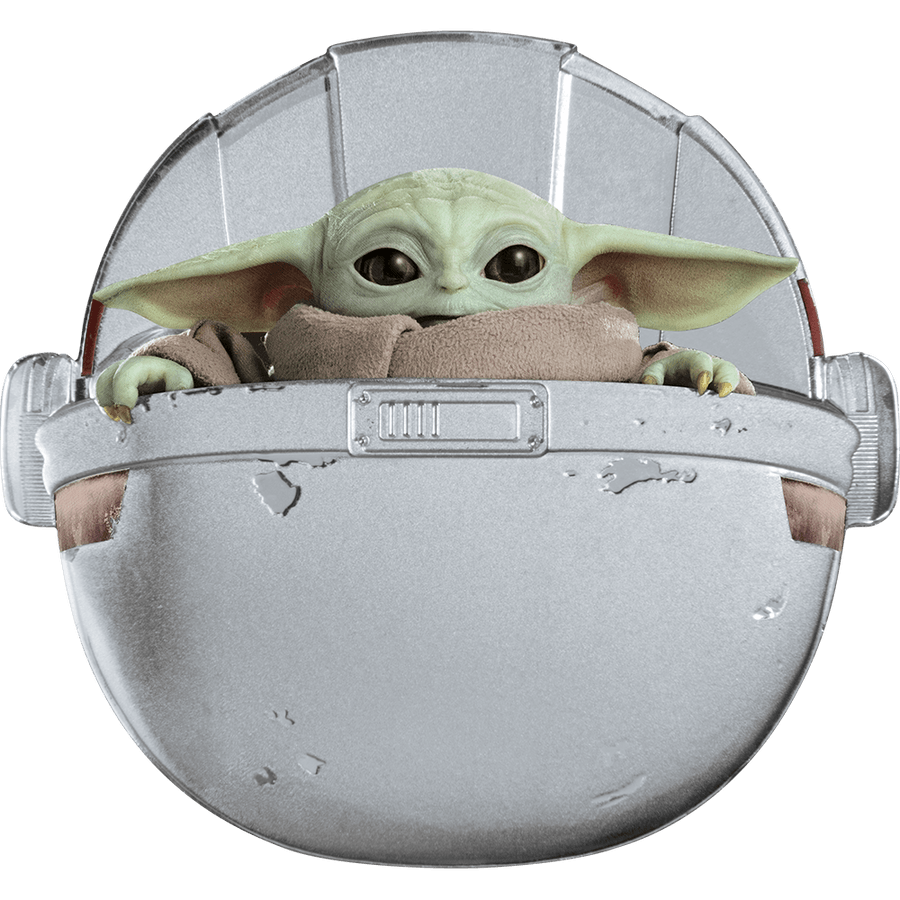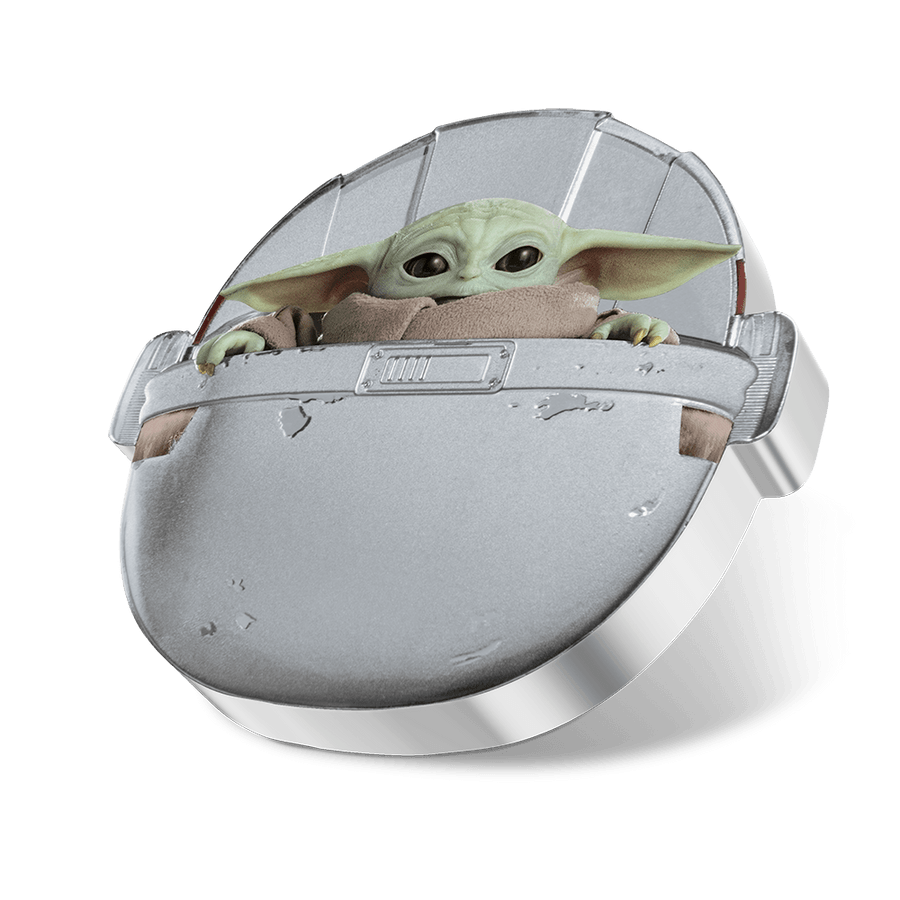 GROGU IN POD The Mandalorian 1 Oz Silver Coin $2 Niue 2022
This beautiful 1 Oz Silver coin is dedicated to the adorable Force™-sensitive character, Grogu. This coin has a beautiful design and coloration with a proof quality. It comes in a box along with its Certificate of Authenticity. Limited mintage to 10000 pieces worldwide.
Grogu™, also known as "Baby Yoda," is one of the most endearing and popular characters in the Star Wars universe. The Grogu™ Pod 1 oz Silver Coin $2 Niue 2022 is a new and exciting way to celebrate this beloved character. The coin is produced by the New Zealand Mint, which has a long and distinguished history of producing high-quality commemorative coins. The coin features a beautiful depiction of Grogu™ in his iconic pod, surrounded by intricate details that capture the essence of this lovable character.
The Grogu™ Pod 1 oz Silver Coin $2 Niue 2022 is struck from 99.9% pure silver, making it a valuable addition to any collection. The coin has a limited mintage of only 10,000 pieces, which adds to its rarity and desirability. The coin's obverse features the portrait of Queen Elizabeth II, as well as the legal tender value of $2 in Niue. The reverse side of the coin showcases the delightful image of Grogu™ in his floating pod, with intricate details that bring the character to life.
The coin is presented in a stunning Star Wars-themed case, complete with a Certificate of Authenticity. The case features imagery from the Star Wars universe, including Grogu™, which adds to the overall appeal of the coin. The Certificate of Authenticity ensures that the coin is genuine and has been produced to the highest standards of quality.
The Grogu™ Pod 1 oz Silver Coin $2 Niue 2022 is a delightful addition to any collection. The combination of high-quality silver, intricate design, and limited mintage make this coin a rare and valuable piece for collectors and fans of Star Wars. The coin is an excellent way to celebrate the enduring popularity of the Baby Yoda character and the cultural phenomenon of the Star Wars franchise. Whether you're a seasoned collector or a casual fan, this coin is sure to be a cherished addition to your collection.