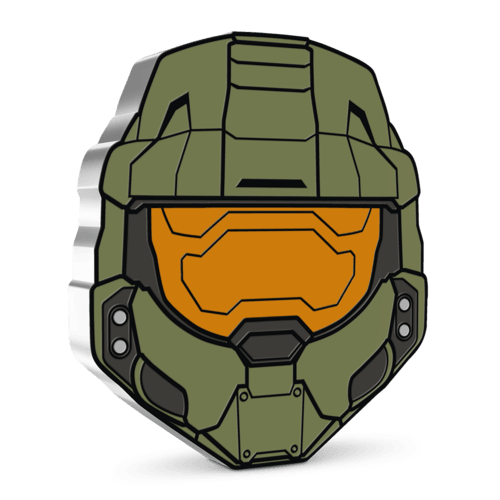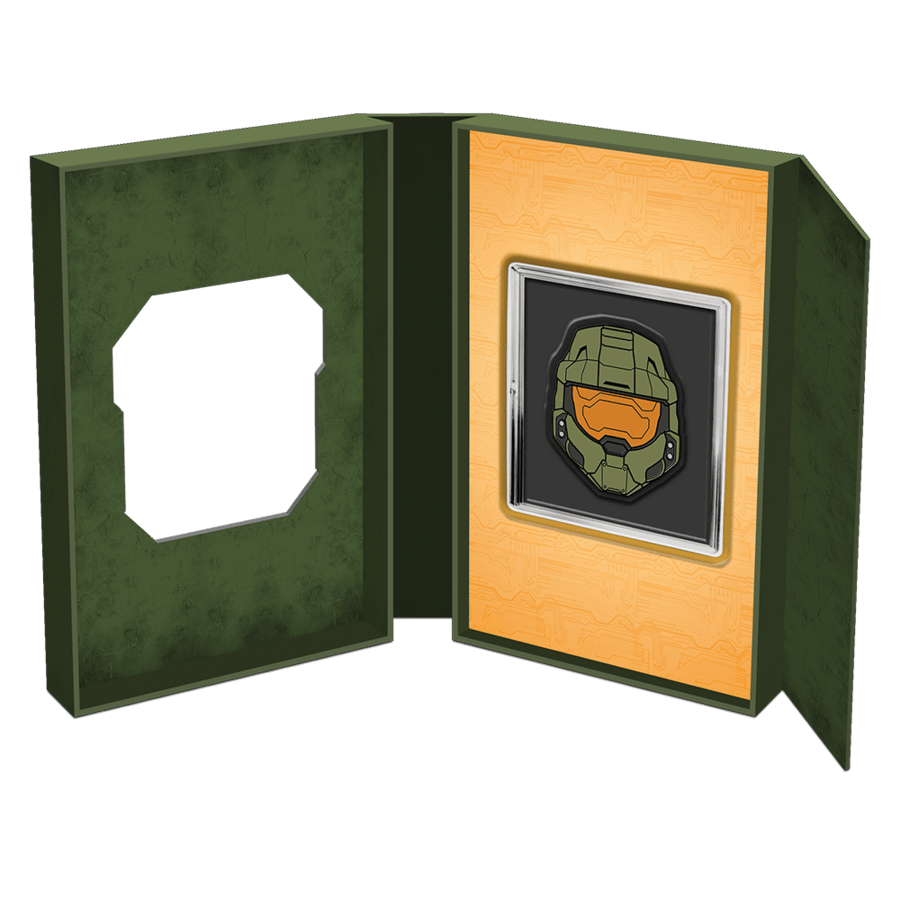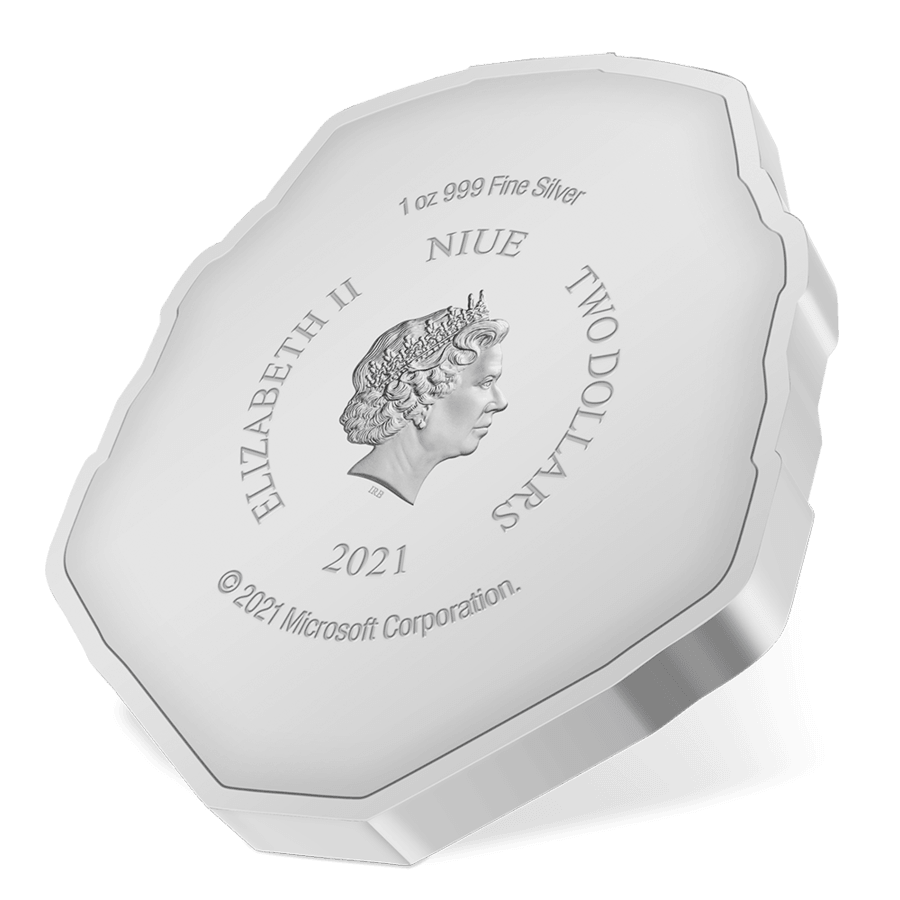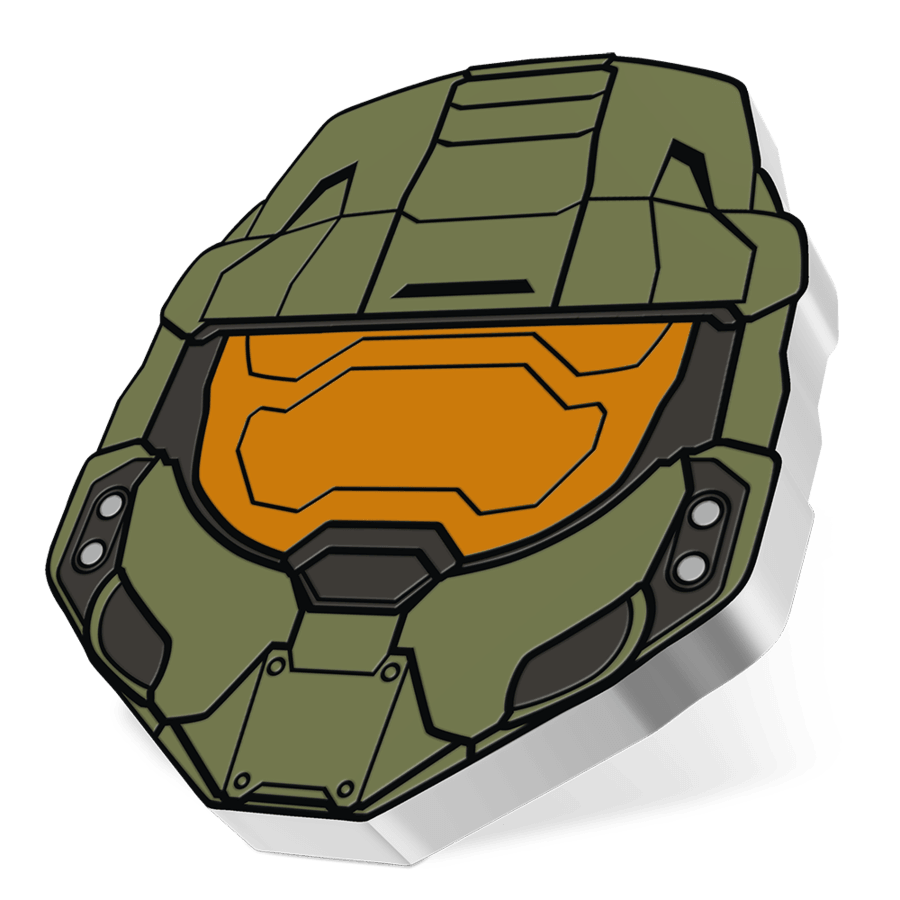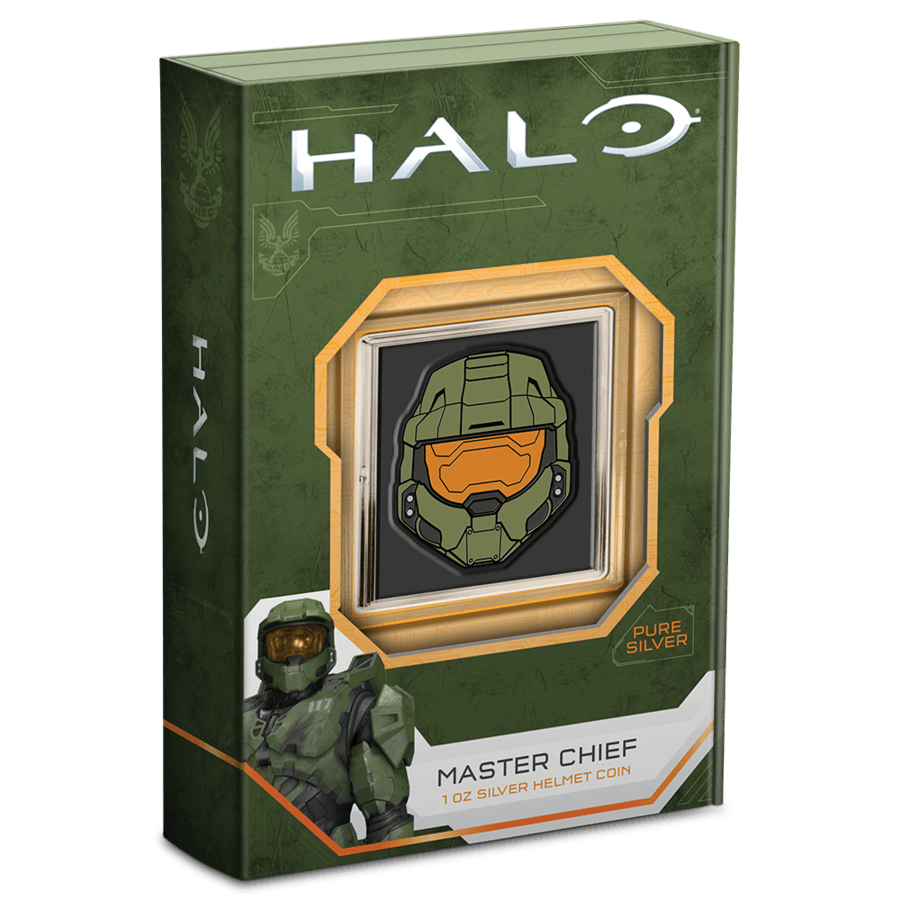 MASTER CHIEF HELMET Halo 1 Oz Silver Coin $2 Niue 2021
This beautiful 1 Oz Silver coin is dedicated to the hero of the Halo franchise : Master Chief. The coin has a beautiful Master Chief mask shape, shows stunning design, has an proof Finish quality and comes in a themed case, along with the Certificate of Authenticity. Limited mintage to 5000 pieces worldwide!
In stock
Celebrate the 20th Anniversary of Halo: Combat Evolved with the Master Chief Helmet Halo 1 Oz Silver Coin. Officially licensed by Microsoft, this remarkable coin captures the essence of the iconic hero from the Halo franchise. Crafted from 1oz of pure silver, the coin has been shaped and colored to depict the Master Chief's green helmet and golden visor, as seen in the highly anticipated Halo Infinite.
On the obverse side of the coin, you'll find the Ian Rank Broadley effigy of Her Majesty Queen Elizabeth II, confirming its legal tender status. The year 2021 is specifically marked on the coin, paying homage to the important anniversary.
The coin is securely protected by a custom-made, Halo-themed case. The case features a large window, allowing for easy display and showcasing this unique memento. The back of the case holds the Certificate of Authenticity, along with the coin's serial number and specifications. With a limited mintage of just 5,000 coins worldwide, this is a truly exclusive collector's item.
Don't miss your chance to own this one-of-a-kind memento. The limited supply and the significance of the 20th Anniversary make this coin a highly sought-after piece among Halo enthusiasts and coin collectors alike. Order yours today and proudly display the legacy of the Master Chief in your collection.