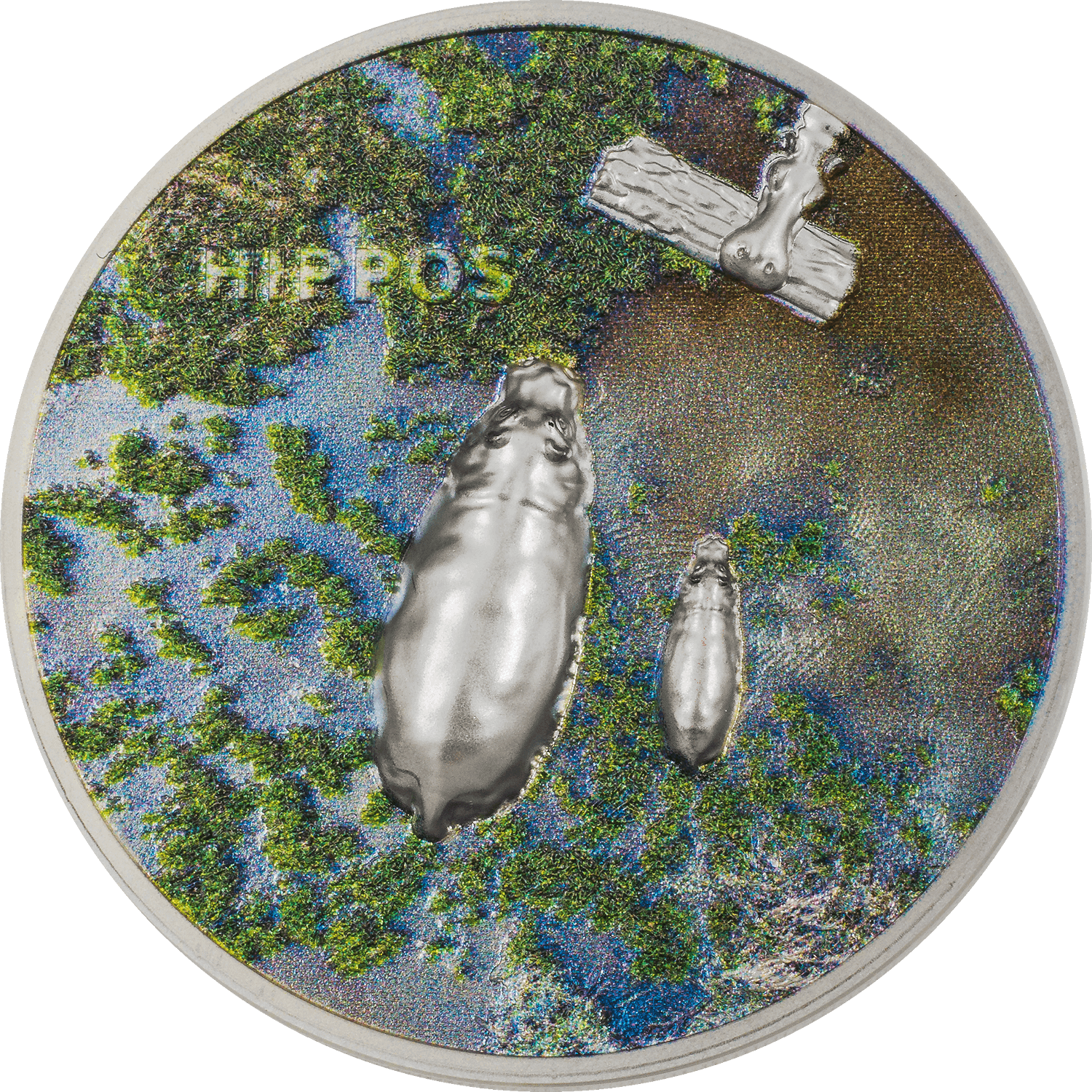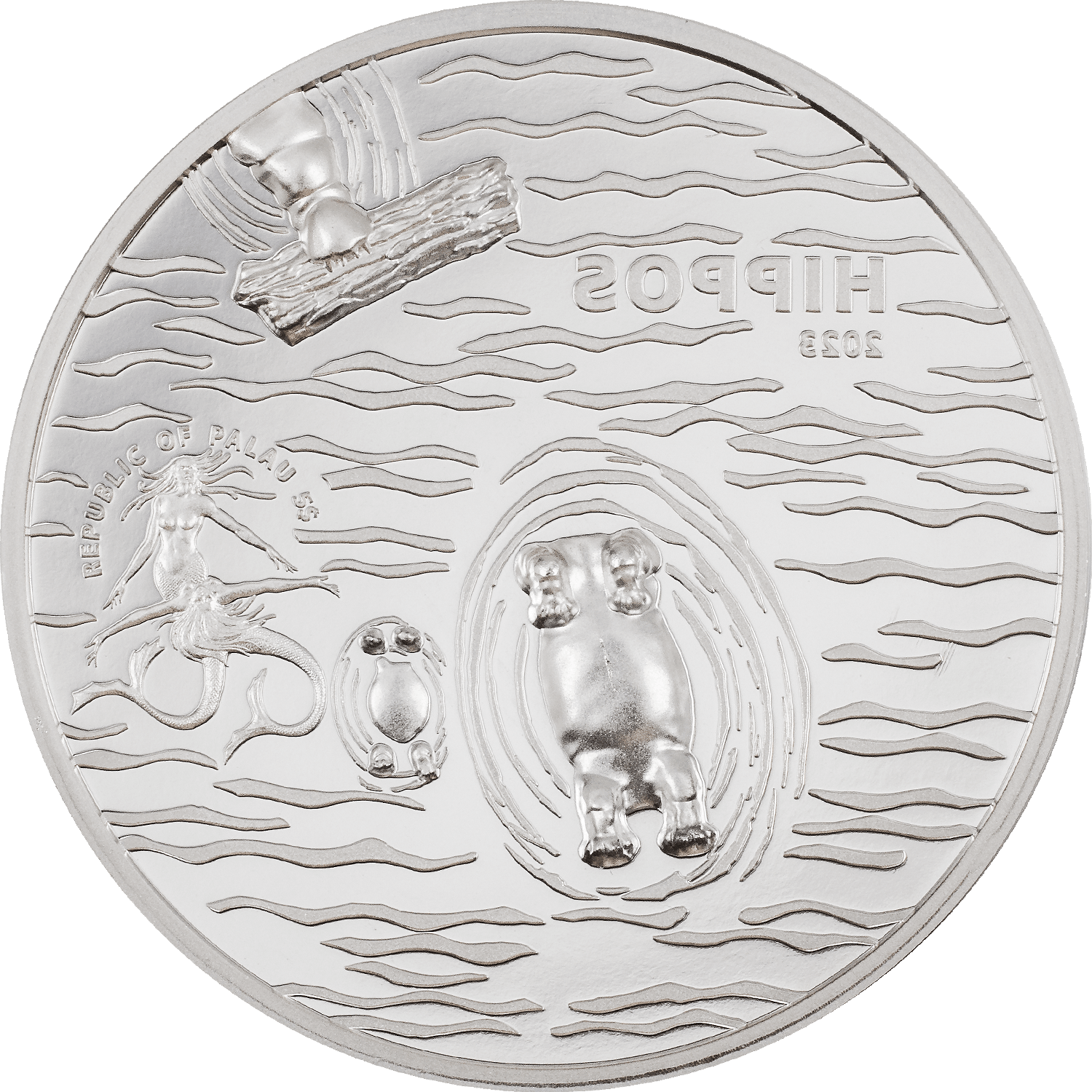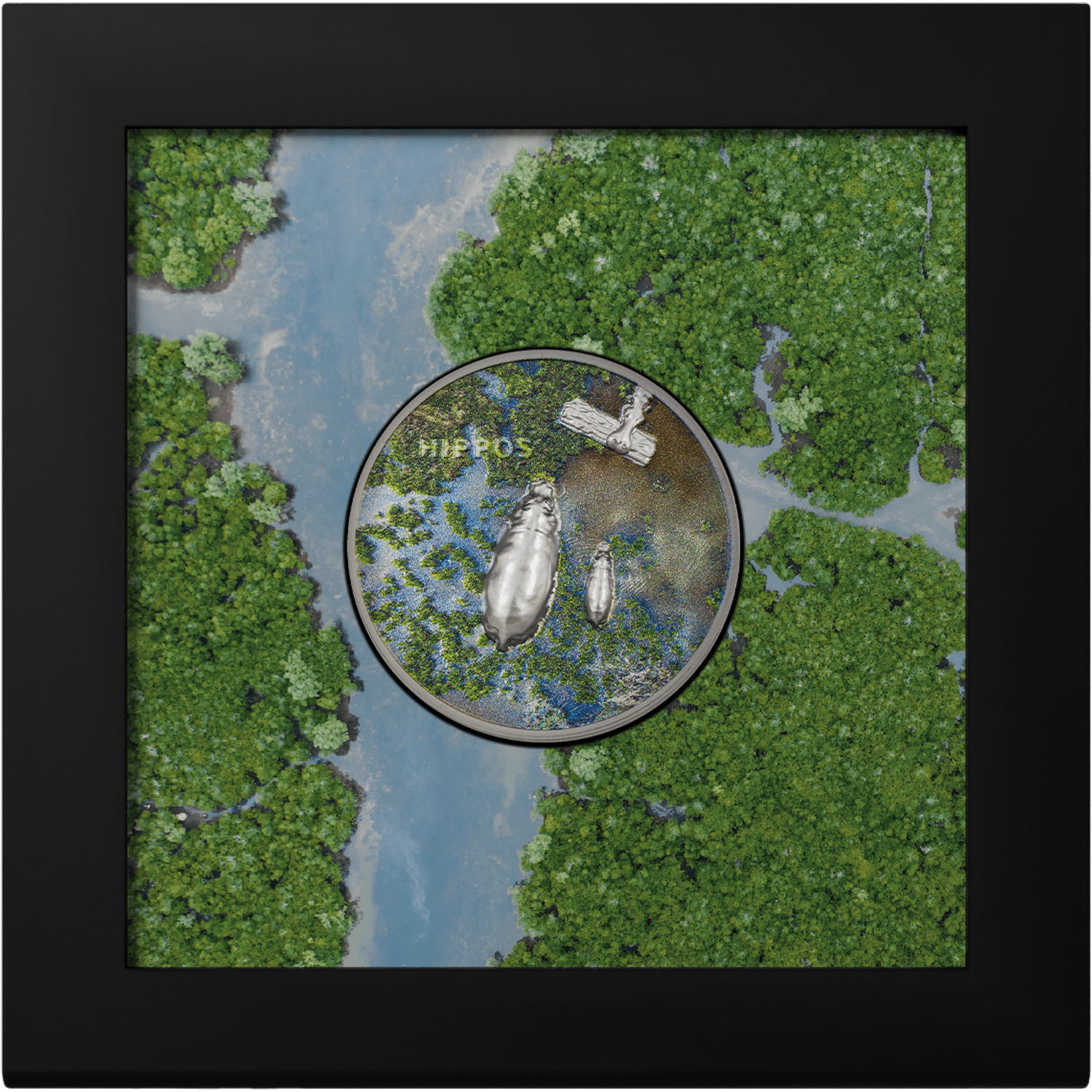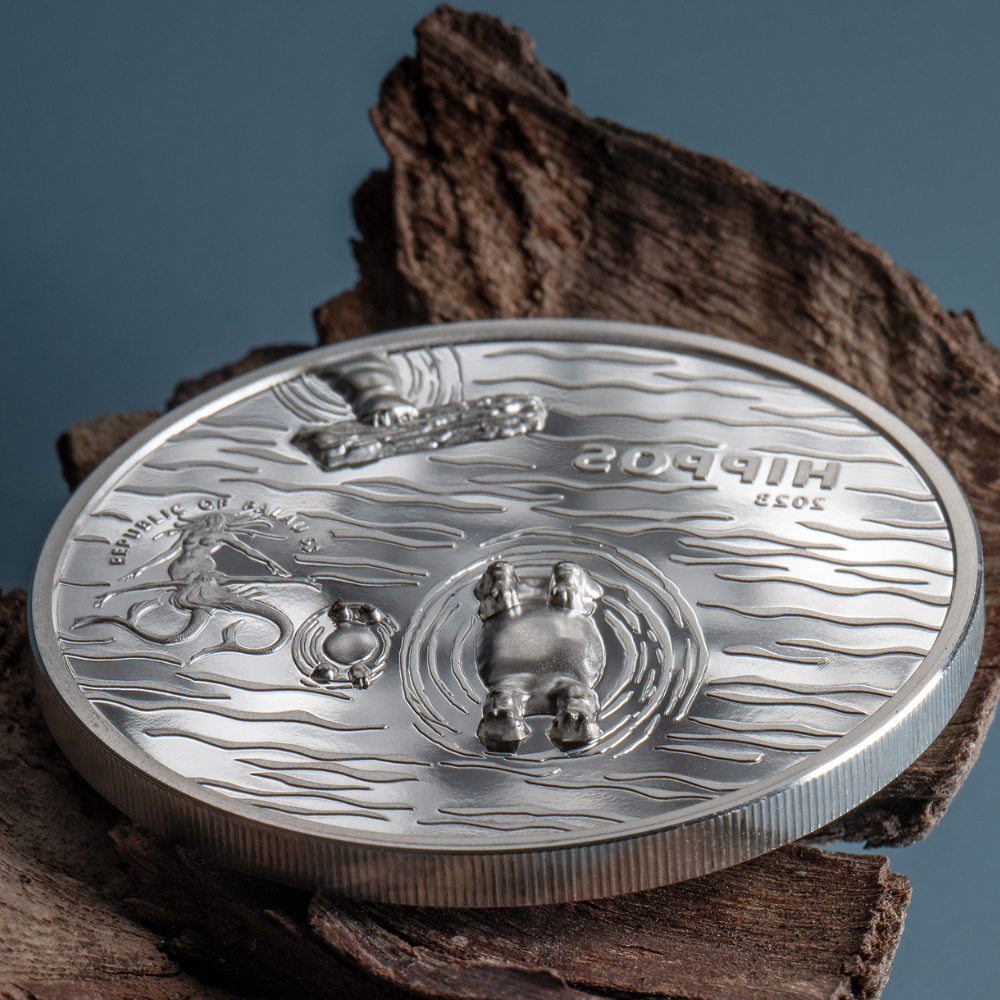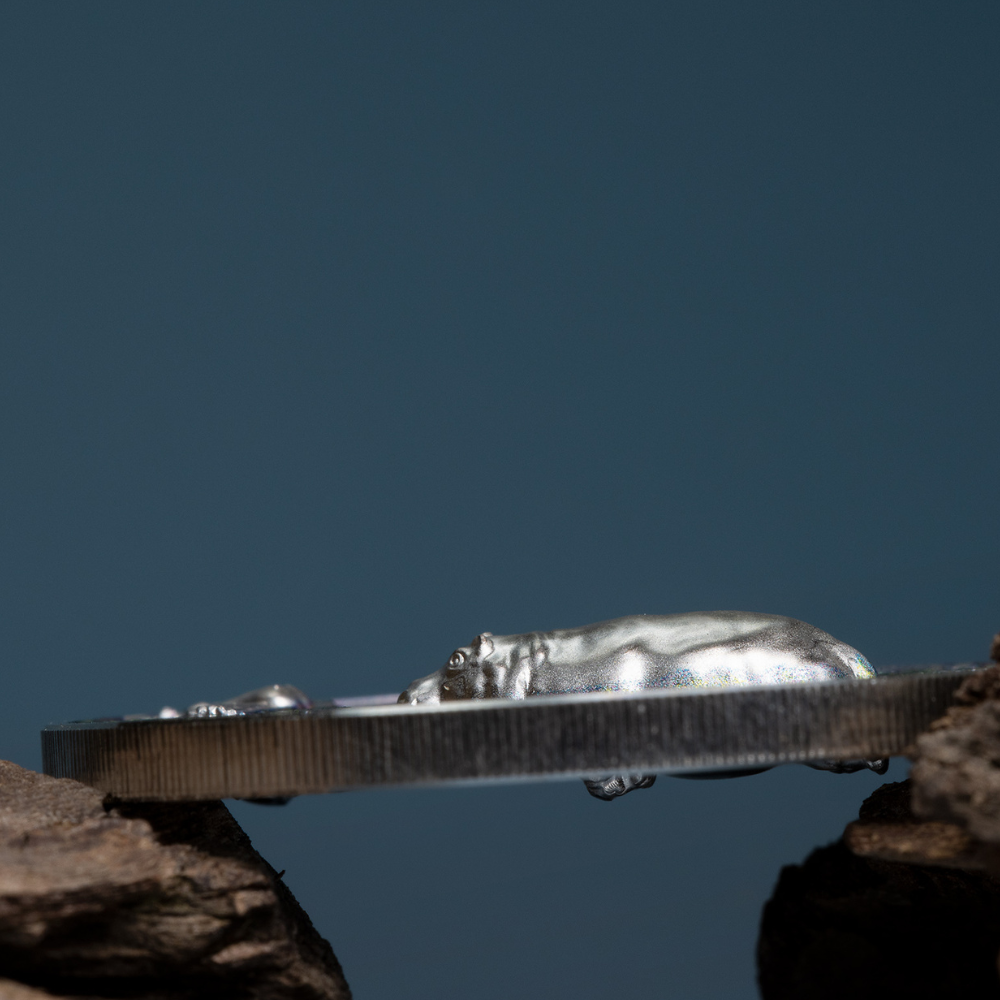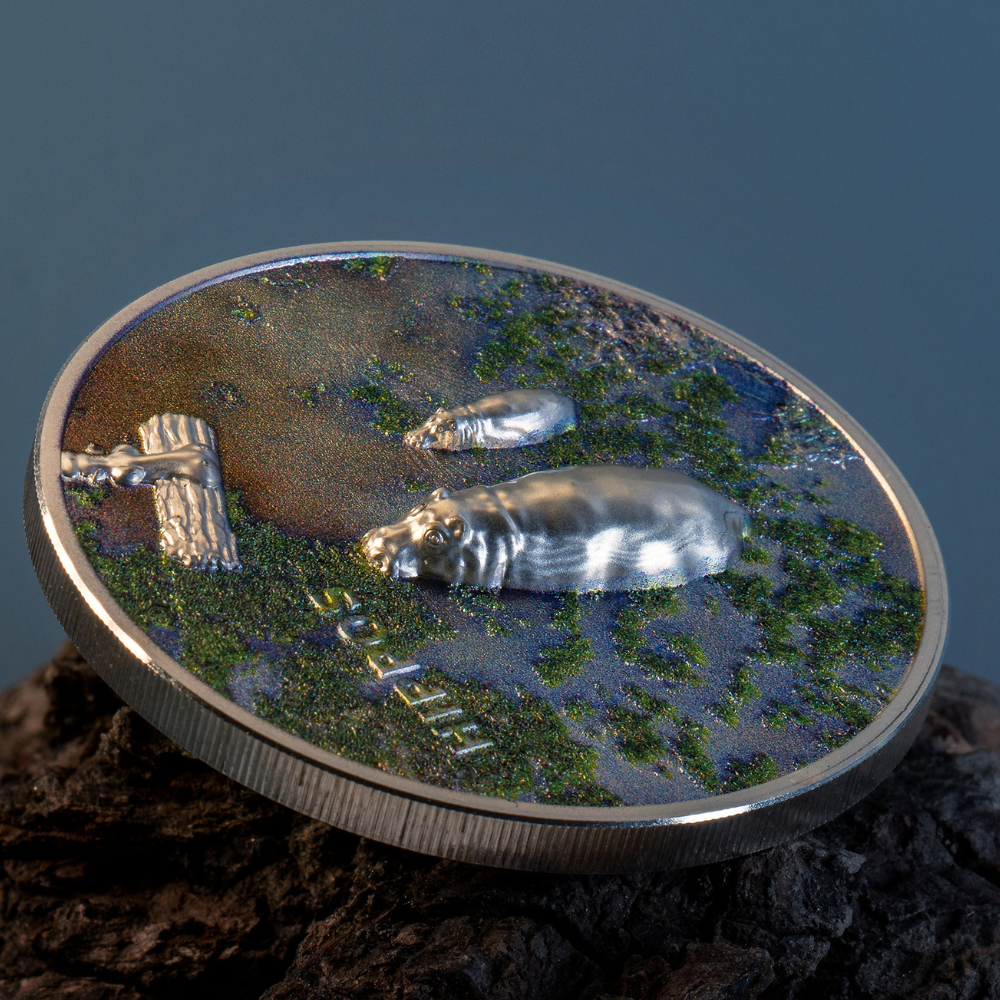 HIPPOS Private Split Views 1 Oz Silver Coin $5 Palau 2023
This 1 Oz Silver coin is dedicated to the hippopotamus, often considered to be the second largest land animal (after the elephant). The coin features the Smartminting technology, has a remarkable High Relief fin coming out of the water, has a Proof quality with a great coloration and comes in a case, along with the Certificate of Authenticity. Limited mintage to 2023 pieces worldwide!
In stock
Prepare to embark on a thrilling journey into the world of one of Africa's most formidable creatures with the HIPPOS Private Split Views 1 Oz Silver Coin. Serving as the much-anticipated sequel to the highly acclaimed American Alligator coin, this remarkable piece offers a rare glimpse into the life of the mighty hippopotamus.

Crafted from .999 fine silver, this 1 oz coin showcases the exceptional quality and craftsmanship that define the Private Split Views series. With a size of 38.61 mm, it provides ample space to capture the intricate details of the design, ensuring a truly immersive experience for the viewer.

The coin's proof quality finish enhances the stunning visual appeal, while the smartminting® technology brings the design to life with its ultra-high relief. Every detail, from the hippo's stocky shape to its short legs, is meticulously rendered, showcasing the raw power and unique characteristics of this awe-inspiring creature.

Inhabiting rivers, lakes, and mangrove swamps in Africa, the hippopotamus, or "river horse" as it was known in ancient Greek, is not to be underestimated. While its roundish shape may appear endearing, these animals are known for their severely hostile territorial behavior. The females, in particular, display a fierce defensiveness when it comes to protecting their young.

With a limited mintage of 2023, this coin is a rare and coveted addition to any collection. Whether you are a wildlife enthusiast, a coin collector, or simply appreciate the beauty and power of nature, the HIPPOS Private Split Views 1 Oz Silver Coin is sure to leave a lasting impression. Capture the spirit of these magnificent creatures and secure your piece of the wild today.

smartminting©
The smartminting© technology is a ground-breaking advancement in contemporary numismatics that permits an unparalleled level of ultra-high relief, and it establishes novel benchmarks in the coin industry.
This technology enables the production of standard weight coins with larger diameters, while maintaining high relief height.

It also allows for coins with greatly reduced weight to maintain standard relief heights and permits coins with only slightly increased weight to exhibit high reliefs.