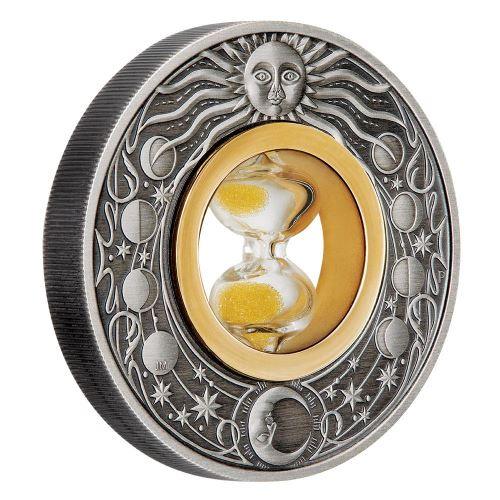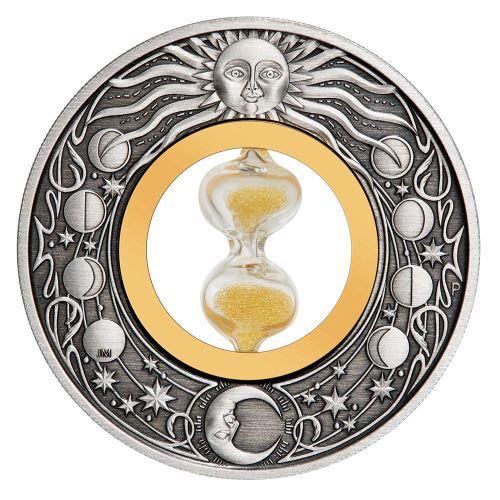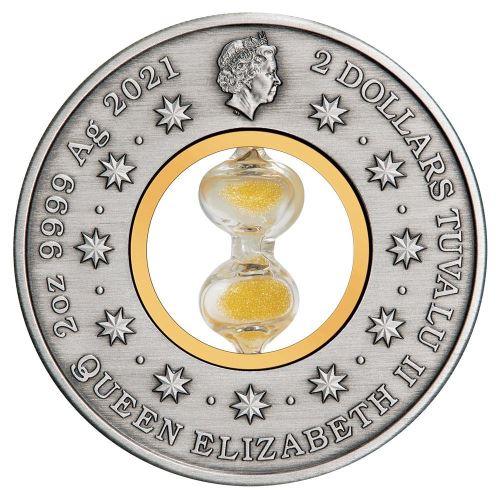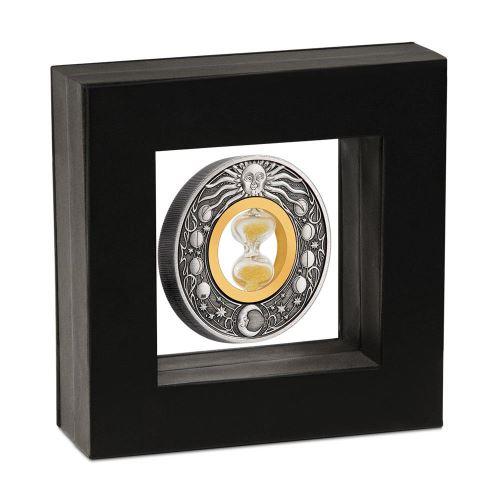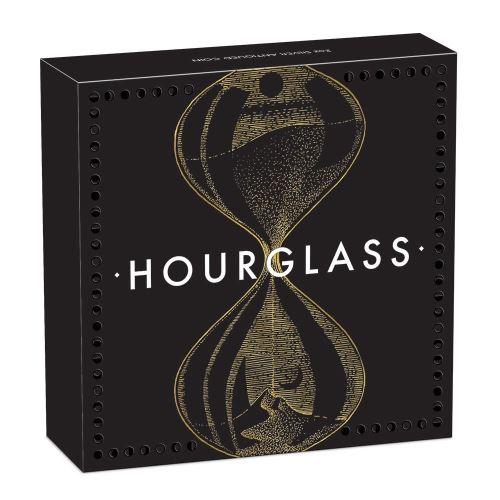 HOURGLASS 2 Oz Silver Coin $2 Tuvalu 2021
This marvellous 2 Oz Silver coin features a miniature Hourglass insert representing the passing of time, surrounded by a unique astrological design. The coin has an Antique Finish quality and comes in an elegant case, along with a Numbered Certificate of Authenticity. Limited mintage of only 2500 pieces worldwide!
Capture the essence of time with the Hourglass 2 Oz Silver Coin, a mesmerizing piece of art that beautifully symbolizes the passage of time and the transience of all things. With roots dating back to the eighth century, the hourglass is an ancient invention that used the gentle flow of fine sand from one bulb to another to measure intervals of time with precision. Although it has been replaced by mechanical clocks, the hourglass remains a timeless symbol of timekeeping and has a lasting impact on modern culture.
Crafted with a meticulous antique finish, the coin features an astrological design inspired by the sinuous and organic lines of the art nouveau movement. Embracing representations of the sun and moon with intricate facial features, as well as the phases of the moon, this exquisite artwork surrounds a miniature hourglass insert. This insert is ingeniously filled with fine particles that emulate the authentic flow of sand in a real hourglass, creating a captivating visual representation of the passage of time.
The Hourglass 2 Oz Silver Coin comes encased in a contemporary latex display case, which not only showcases its artistic beauty but also ensures its protection for years to come. The set is further complemented by an illustrated shipper that adds a touch of sophistication to the presentation. As a symbol of the fleeting nature of life, this unique coin serves as a reminder to cherish every moment and embrace the beauty of each passing second.
Each coin is accompanied by a numbered certificate of authenticity, signifying its limited availability and collectible value. This timeless piece of numismatic art is an ideal addition to any collection and a meaningful gift for those who appreciate the art of timekeeping and the profound symbolism of the hourglass. Embrace the essence of time with the Hourglass 2 Oz Silver Coin, a remarkable keepsake that will stand the test of time and become a cherished treasure in any collection.