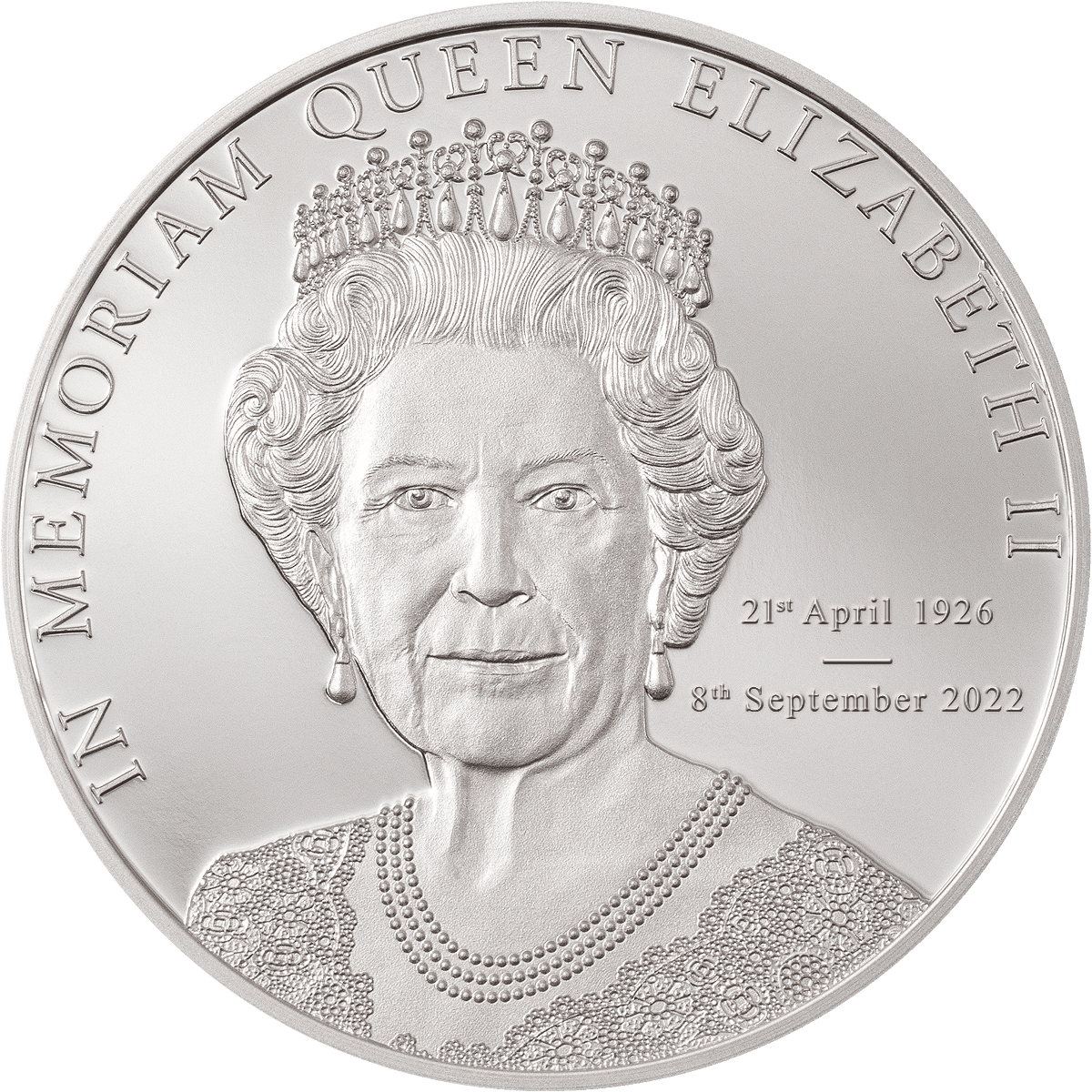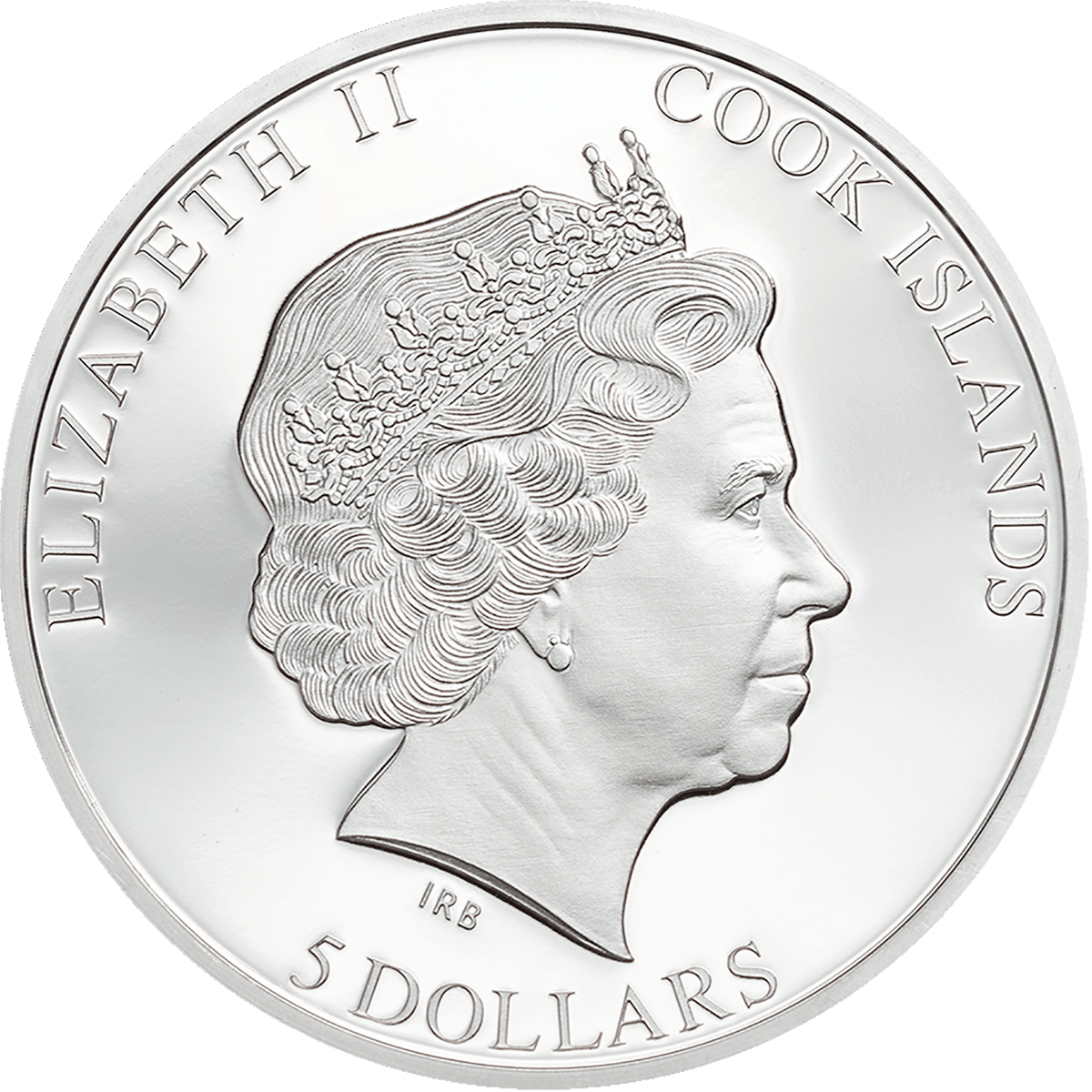 IN MEMORIAM QUEEN ELIZABETH II 1 Oz Silver Coin $5 Cook Islands 2022
This beautiful 1 Oz Silver coin commemorates to the memory of the Queen Elizabeth II. The coin has a Proof quality and an amazing design. It comes in a case, along with the Certificate of Authenticity. Limited mintage to 25000 pieces worldwide!
In stock
Commemorate the extraordinary life and legacy of Queen Elizabeth II with the In Memoriam Queen Elizabeth II 1 Oz Silver Coin. This exquisite coin pays tribute to Her Majesty, who reigned over the United Kingdom of Great Britain and Northern Ireland for an incredible 70 years. As one of the most influential figures of the 20th century, Queen Elizabeth II captivated the hearts of people worldwide and left an indelible mark on history.
Crafted from .999 fine silver, this coin beautifully captures the regal essence of Queen Elizabeth II. With a weight of 1 oz and a size of 38.61 mm, it is a substantial and tangible symbol of respect and admiration for the Queen's remarkable reign. The proof quality finish enhances the intricate details, ensuring that every nuance of Her Majesty's likeness is faithfully reproduced.
Limited to a mintage of 25,000, this coin holds significant historical and collectible value. It serves as a timeless tribute to Queen Elizabeth II and her unwavering commitment to her role as monarch. As the world mourns the passing of a remarkable era, this coin becomes a cherished keepsake, representing a profound moment in history.
Whether you are a collector of royal memorabilia or an admirer of Queen Elizabeth II, this coin is a poignant and meaningful addition to any collection. It serves as a tangible reminder of the enduring impact and legacy of a beloved monarch. The In Memoriam Queen Elizabeth II 1 Oz Silver Coin stands as a tribute to a remarkable leader, whose reign will be remembered for generations to come.
Pay homage to the remarkable life and reign of Queen Elizabeth II with this distinguished silver coin. Celebrate her enduring legacy and the profound impact she had on the world stage. The In Memoriam Queen Elizabeth II 1 Oz Silver Coin is a fitting tribute to a monarch whose grace, wisdom, and unwavering dedication captured the hearts of millions.