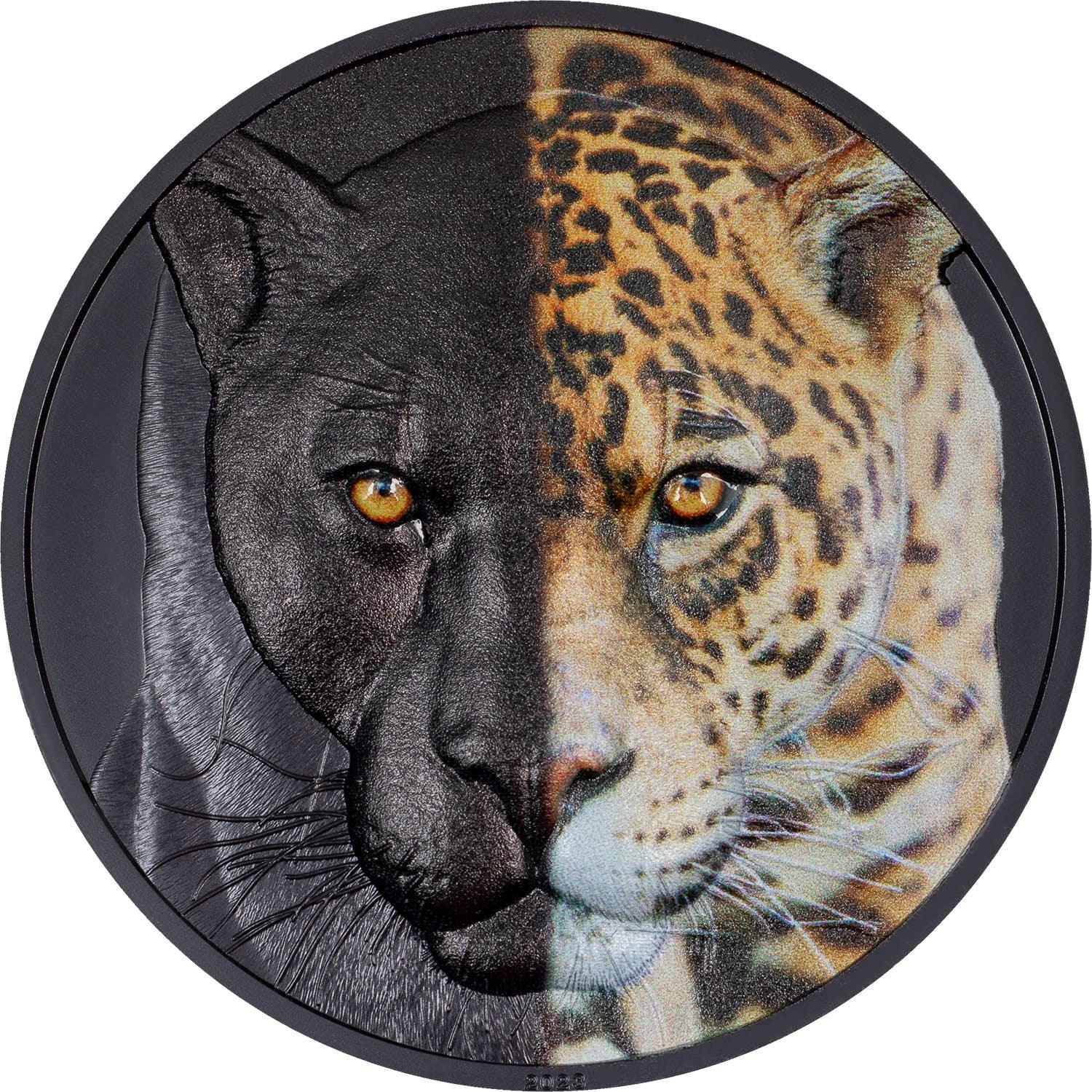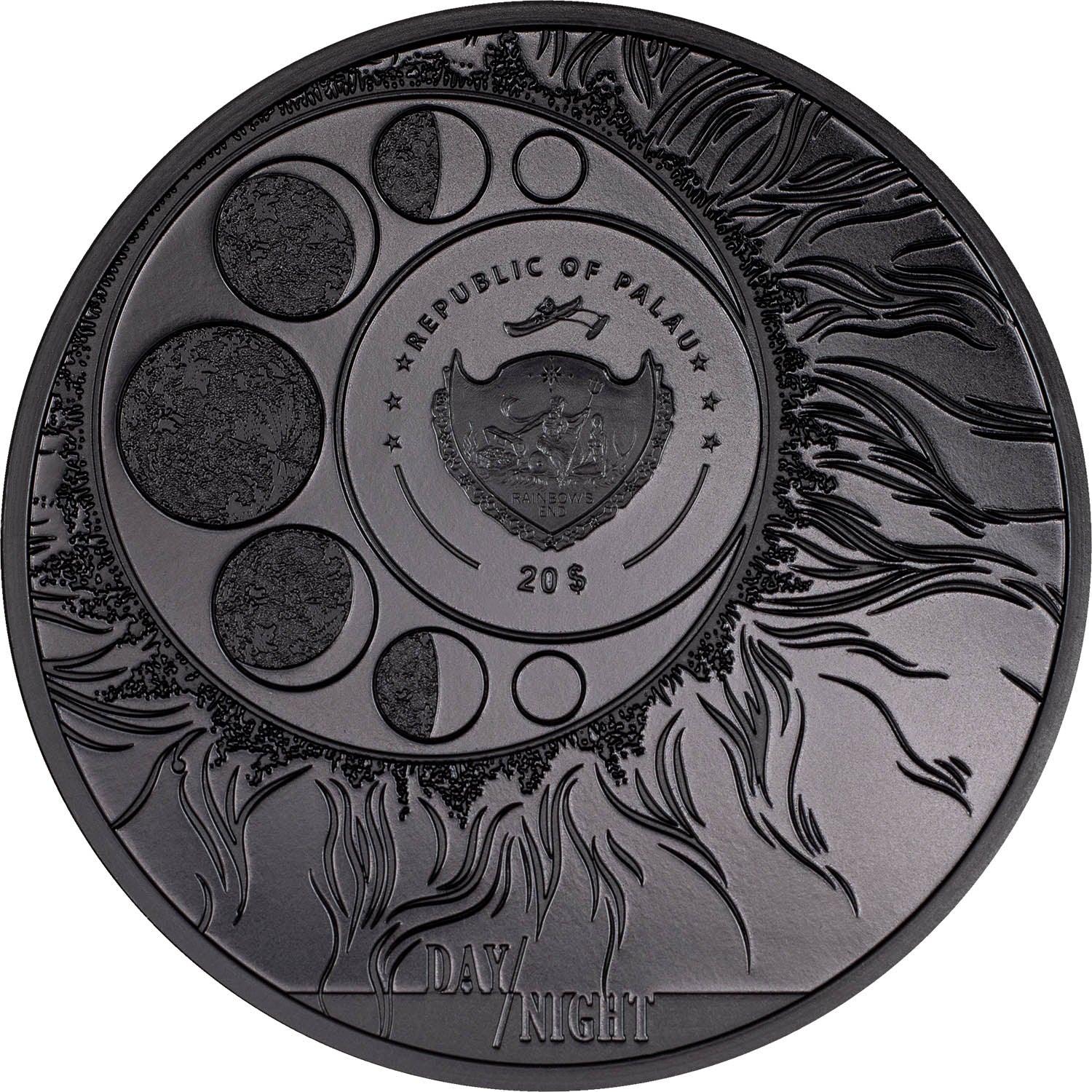 JAGUAR Day and Night 3 Oz Silver Coin $20 Palau 2023
This stunning 3 Oz Silver coin is the first issue in "Day & Night" series, in this edition: the Jaguar. The coin has a special design, an Ultra High Relief, an Obsidian Black Proof quality and features a Smartminting technology. It comes in a case, along with the Certificate of Authenticity. Limited mintage to only 777 pieces worldwide.
Only 1 unit left
The JAGUAR is the first issue of the Day and Night Series. This one-of-a-kind coin features a unique combination of an obsidian black and colored finish, plus ultra-high relief technique, making it a truly unique collector's item with only a limited number available.
The reverse features a stunning and fierce image of Jaguar in a double coloration: half obsidian black color which depicts the Night and half colored side which represent the DAY. During the day, objects can appear bright and vibrant, with clear and distinct shapes. Conversely, at night, objects can appear dark and muted, with their outlines blurred and obscured by the darkness. In either case, the contrast between the light and dark can create a striking visual effect, emphasizing the intricate details of the objects. On the bottom of the reverse, the inscription: "2023" – the year of issue. The obverse of the coin is fully obsidian black and bears a beautiful representation of a stylized sun, with inside the Coat of Arms of Palau, a representation of moon phases and the inscriptions: "REPUBLIC OF PALAU" - the issuing country and "20 DOLLARS" – the face value. At the bottom of the obverse, the inscription: "DAY/NIGHT" - the name of the series.
smartminting©
The smartminting© technology is a ground-breaking advancement in contemporary numismatics that permits an unparalleled level of ultra-high relief, and it establishes novel benchmarks in the coin industry.
This technology enables the production of standard weight coins with larger diameters, while maintaining high relief height.

It also allows for coins with greatly reduced weight to maintain standard relief heights and permits coins with only slightly increased weight to exhibit high reliefs.