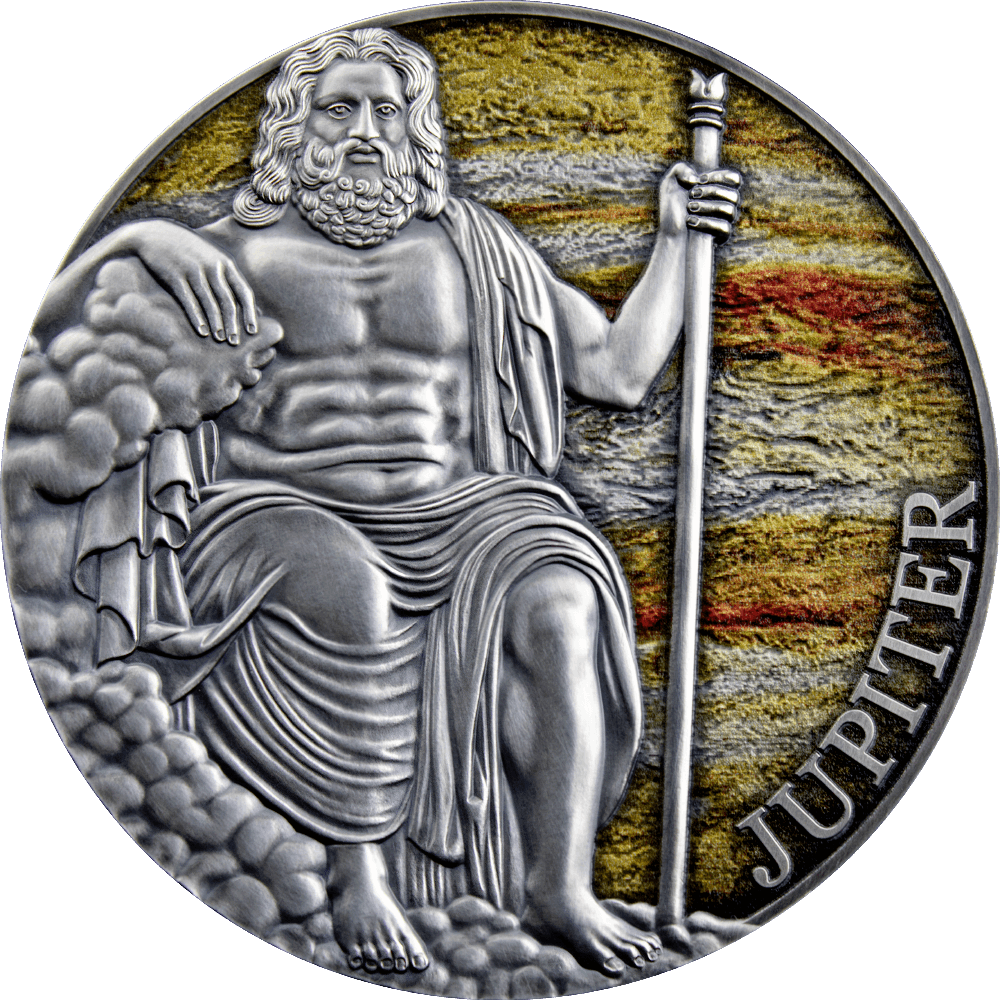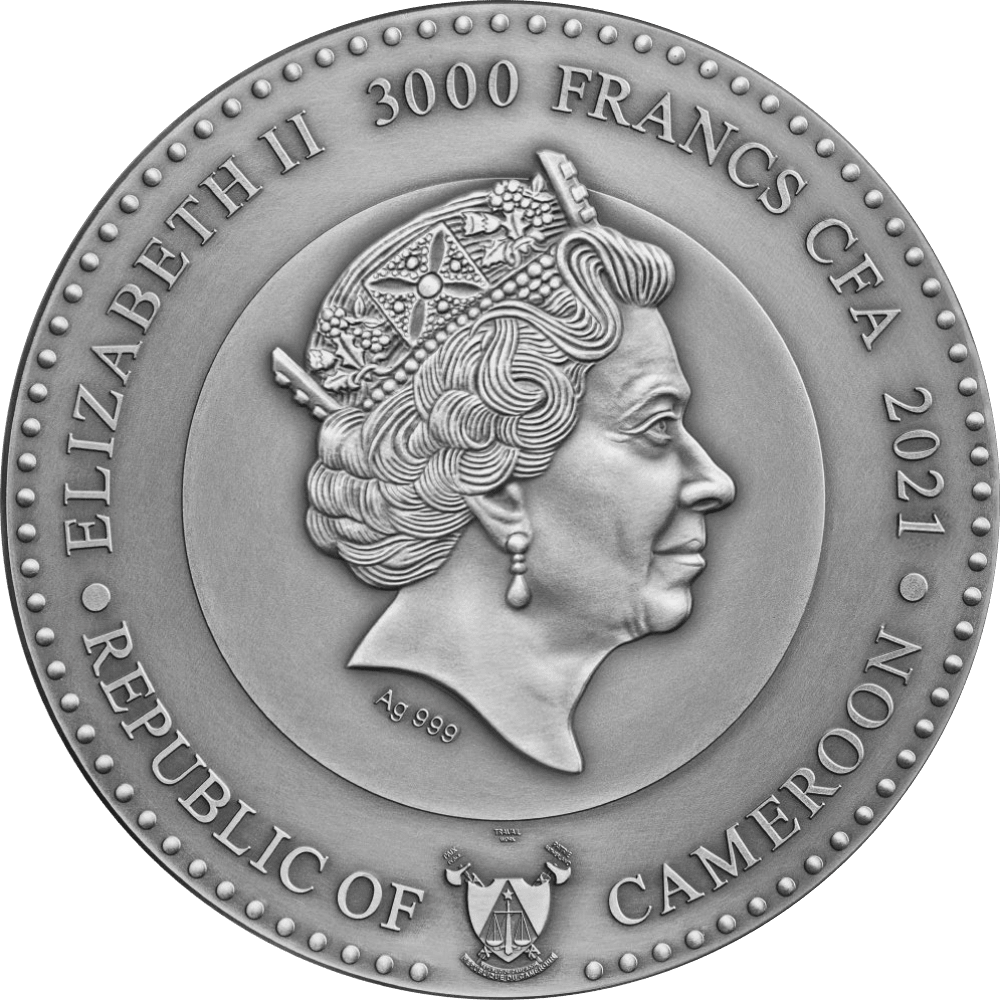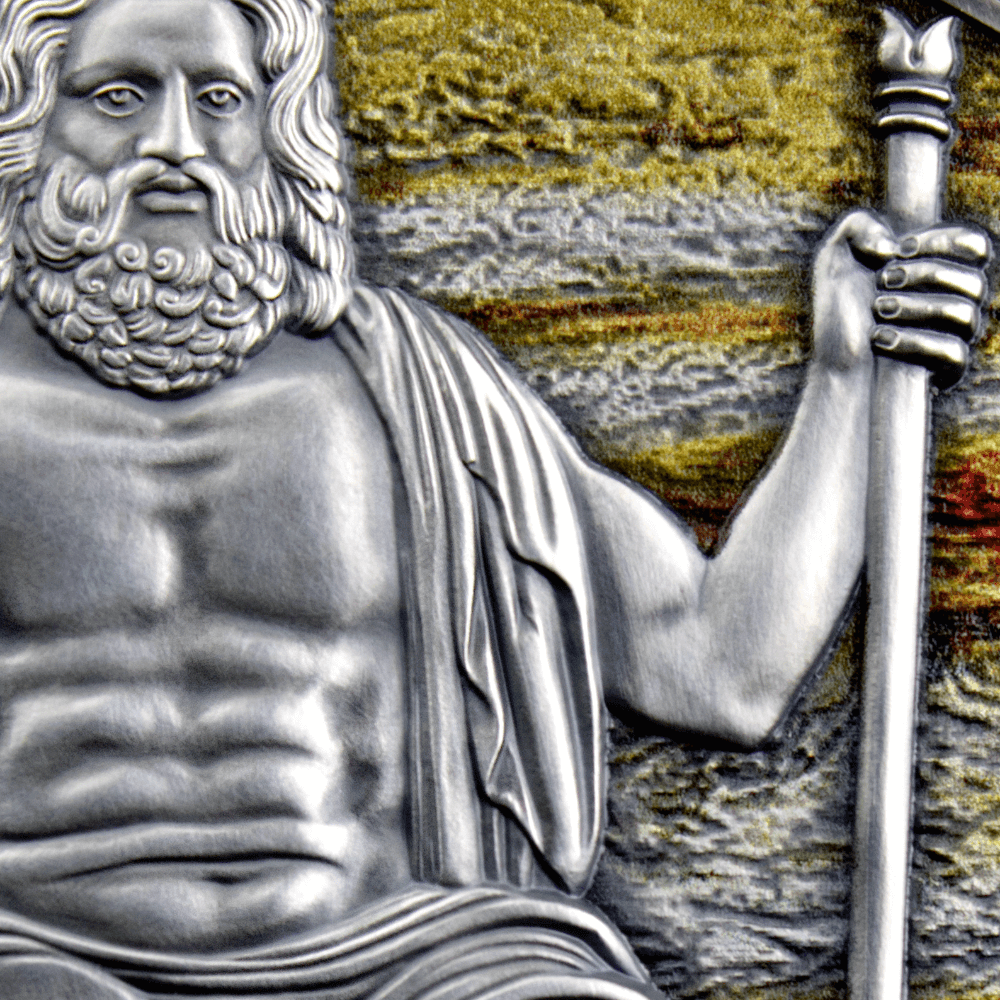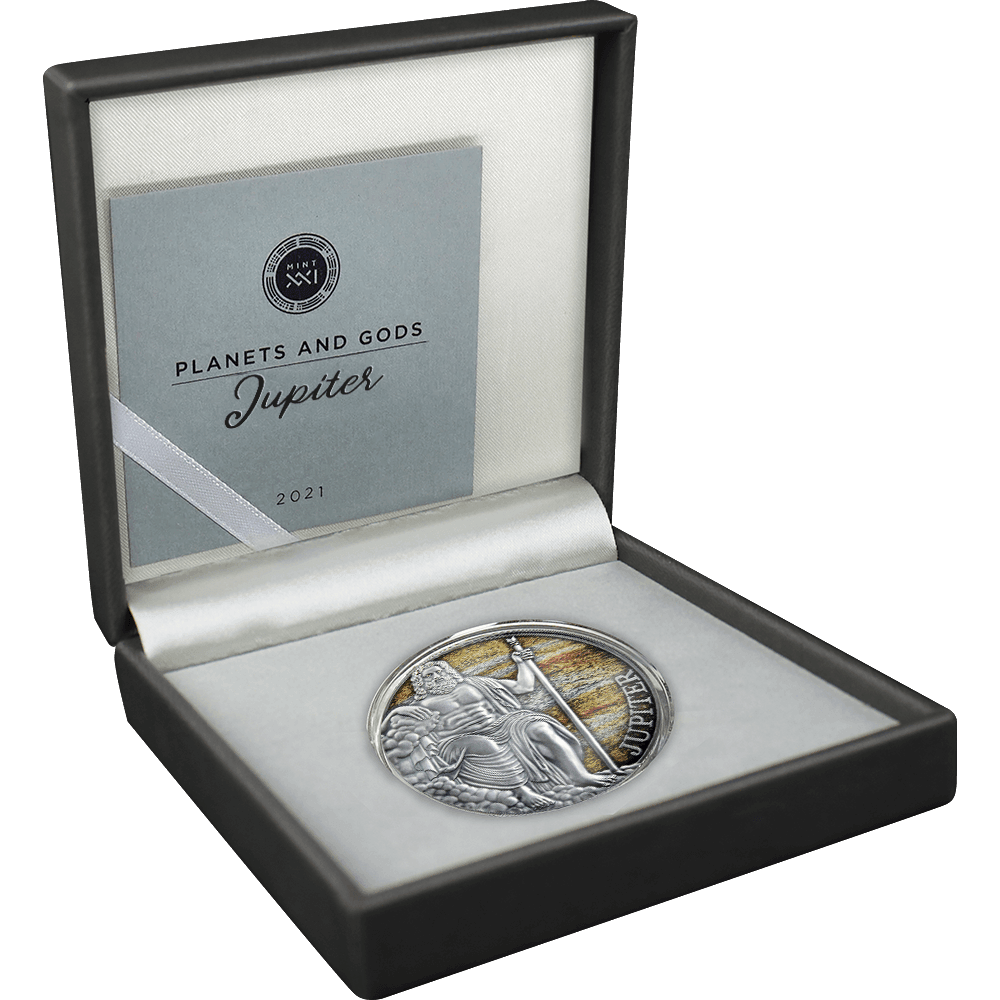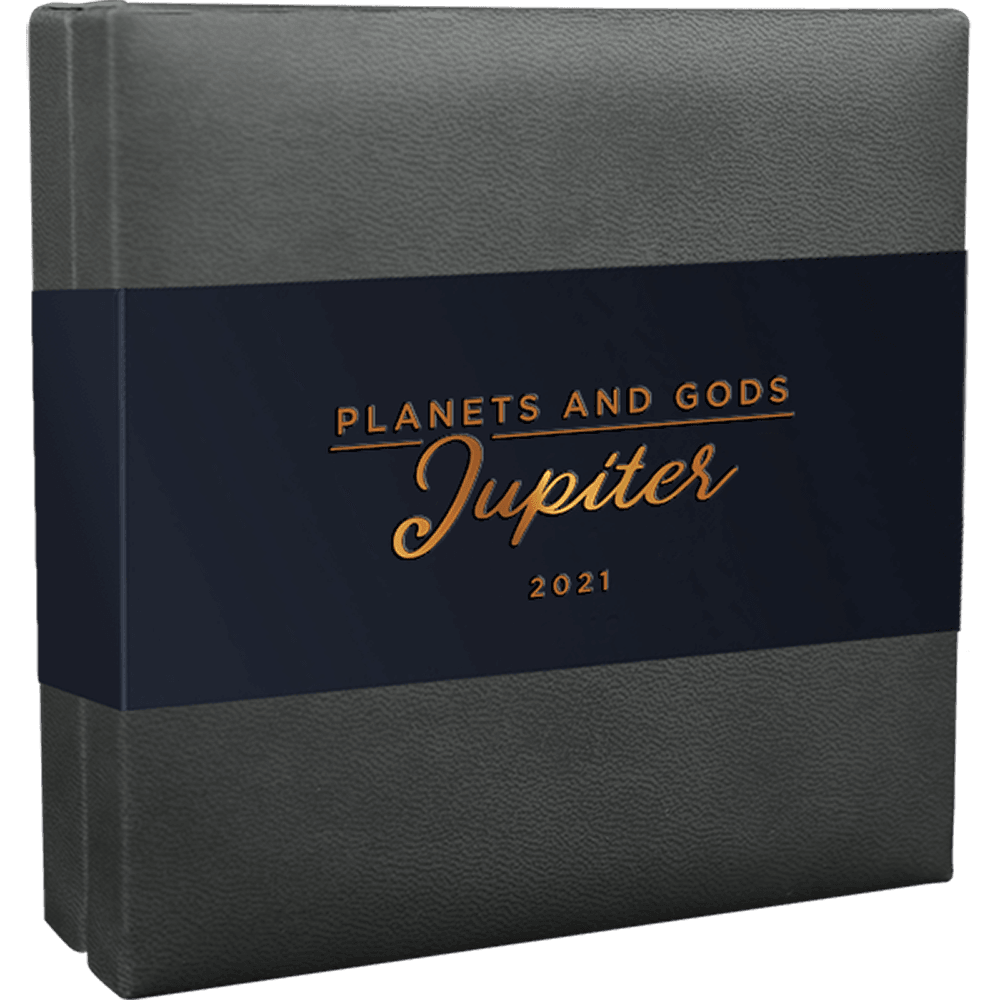 JUPITER Planets and Gods 3 Oz Silver Coin 3000 Francs Cameroon 2021
This wonderful 3 Oz Silver coin is the new issue from the "Planets and Gods" series. In this edition – Jupiter. The coin features a wonderful digital coloration, has a nice Relief, has a great design, has an Antique Finish quality and comes in a case, along with its Certificate of Authenticity. Limited mintage of only 500 pieces worldwide!
Only 1 unit left
Embrace the celestial beauty of Jupiter with the exquisite Jupiter Planets and Gods 3 Oz Silver Coin, a remarkable addition to the captivating "Gods and Planets" series. Named after the revered ancient Roman god associated with the sky, thunder, lightning, and storms, Jupiter symbolizes power and authority. This coin beautifully merges the splendor of planetary bodies with the divine presence of ancient gods and goddesses.
Crafted from fine silver with a purity of .999, this coin weighs an impressive 93.3 grams and features dimensions of 55mm, ensuring every intricate detail is meticulously captured. The antique finish lends a timeless allure to the coin, enhancing its overall aesthetic appeal.
Through its high relief design and digital printing techniques, the Jupiter Planets and Gods coin brings forth a stunning portrayal of the mighty planet and the deity it represents. Immerse yourself in the grandeur of ancient mythology as Jupiter, the king of gods, takes center stage.
Limited to just 500 pieces worldwide, this coin is a true collector's gem. Each coin is uniquely numbered and accompanied by a certificate of authenticity, further affirming its rarity and value.
With its captivating design and expert craftsmanship, the Jupiter Planets and Gods 3 Oz Silver Coin is a testament to the mystique and awe-inspiring beauty of our solar system and the deities that once commanded reverence. Delve into the realms of ancient mythology and astronomical wonders by adding this extraordinary coin to your collection.