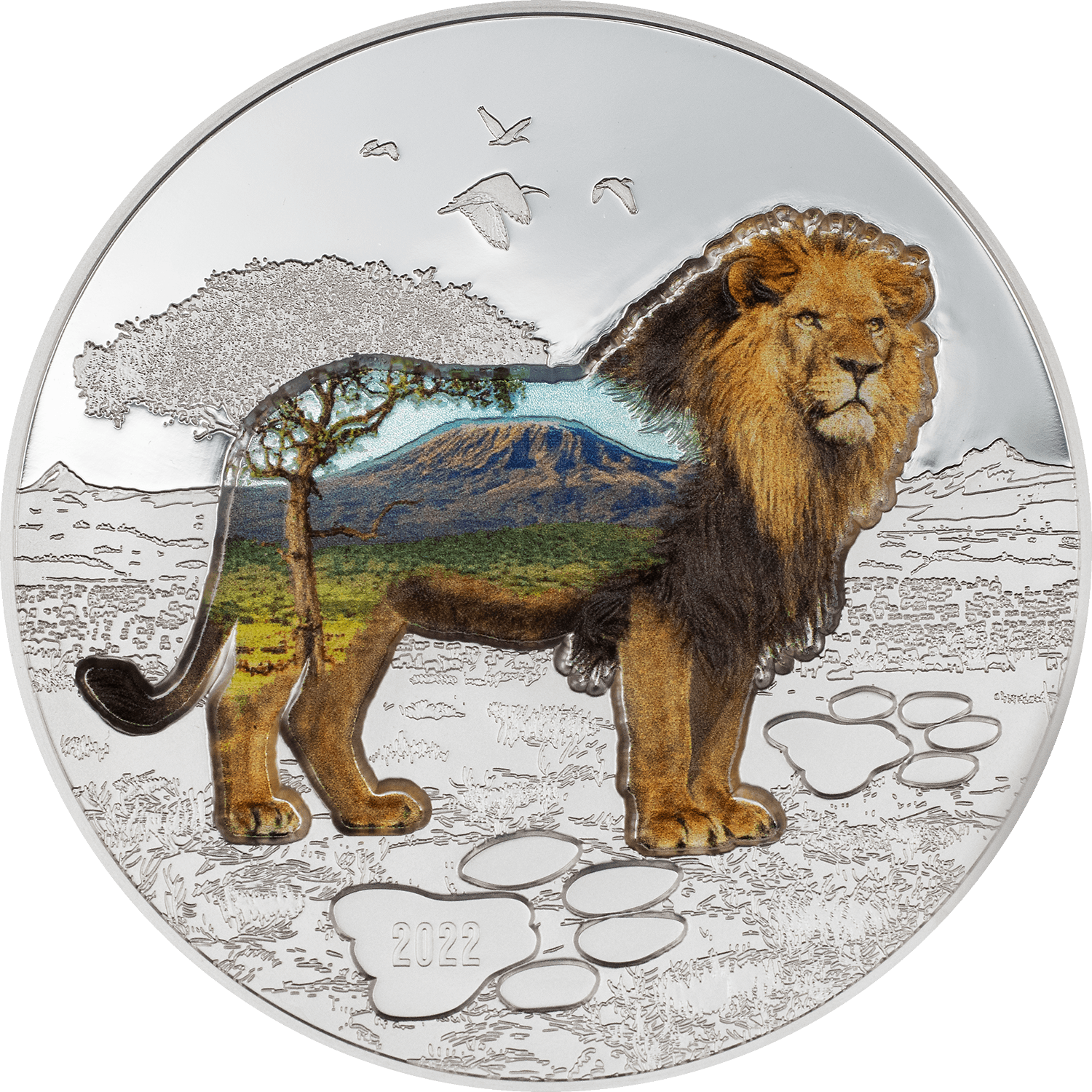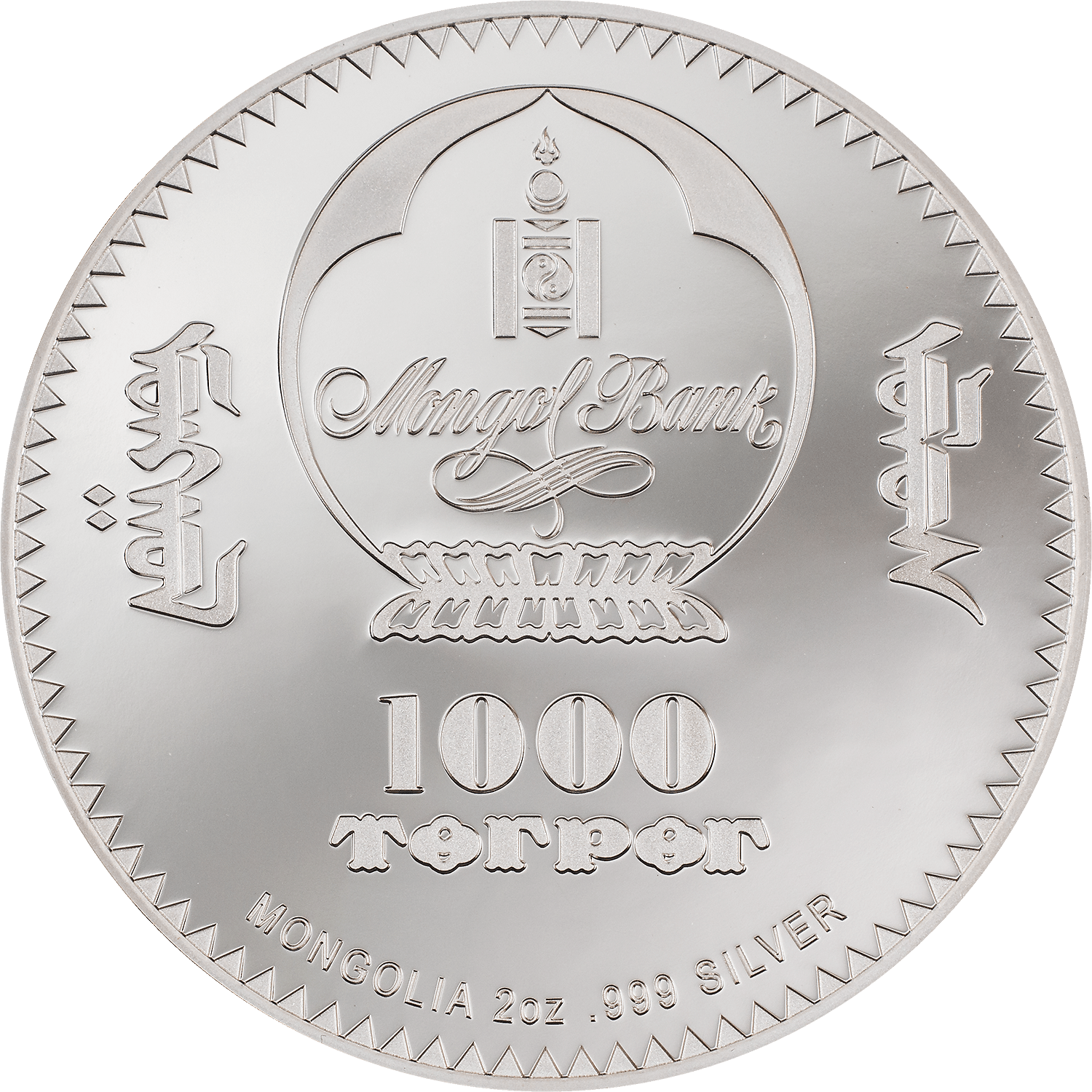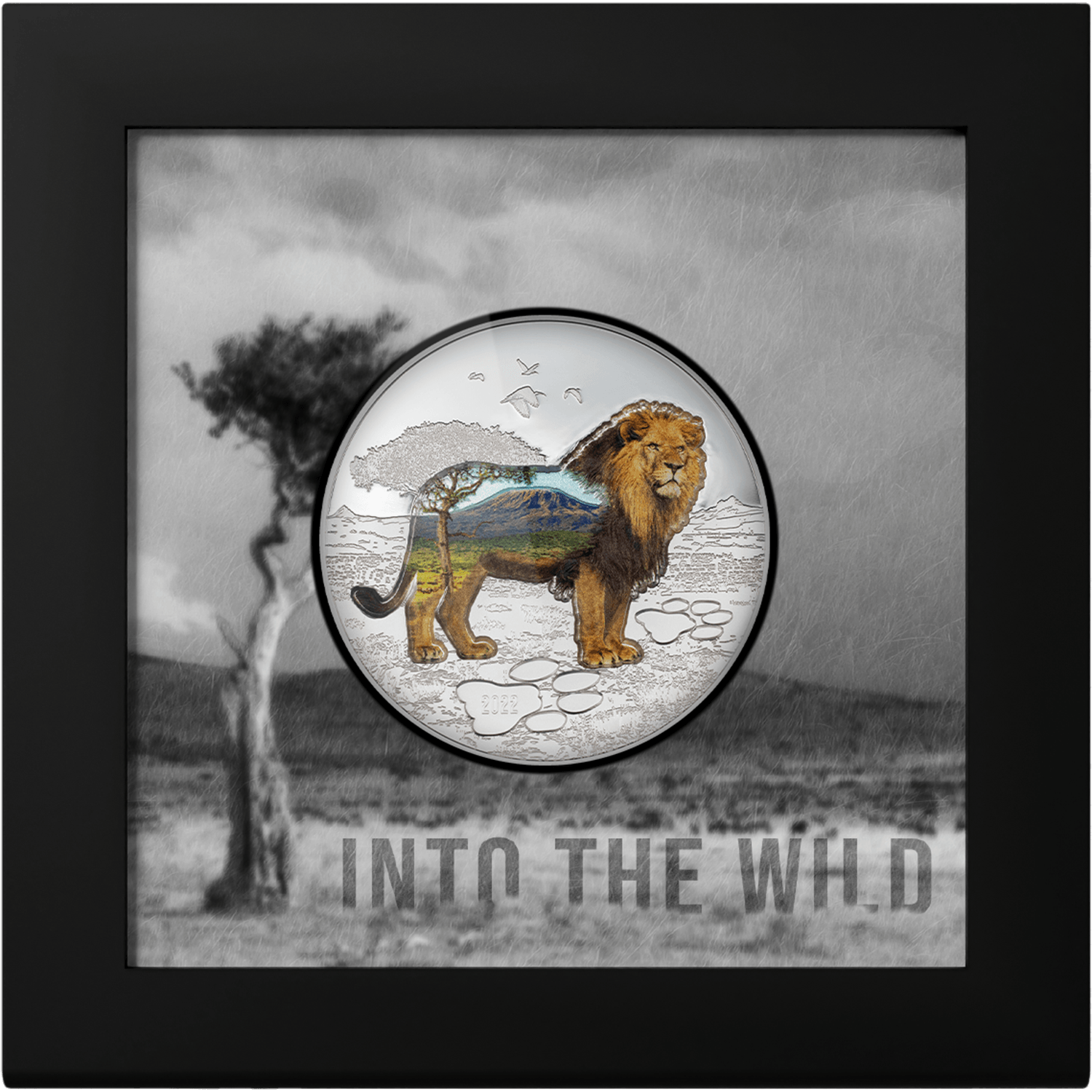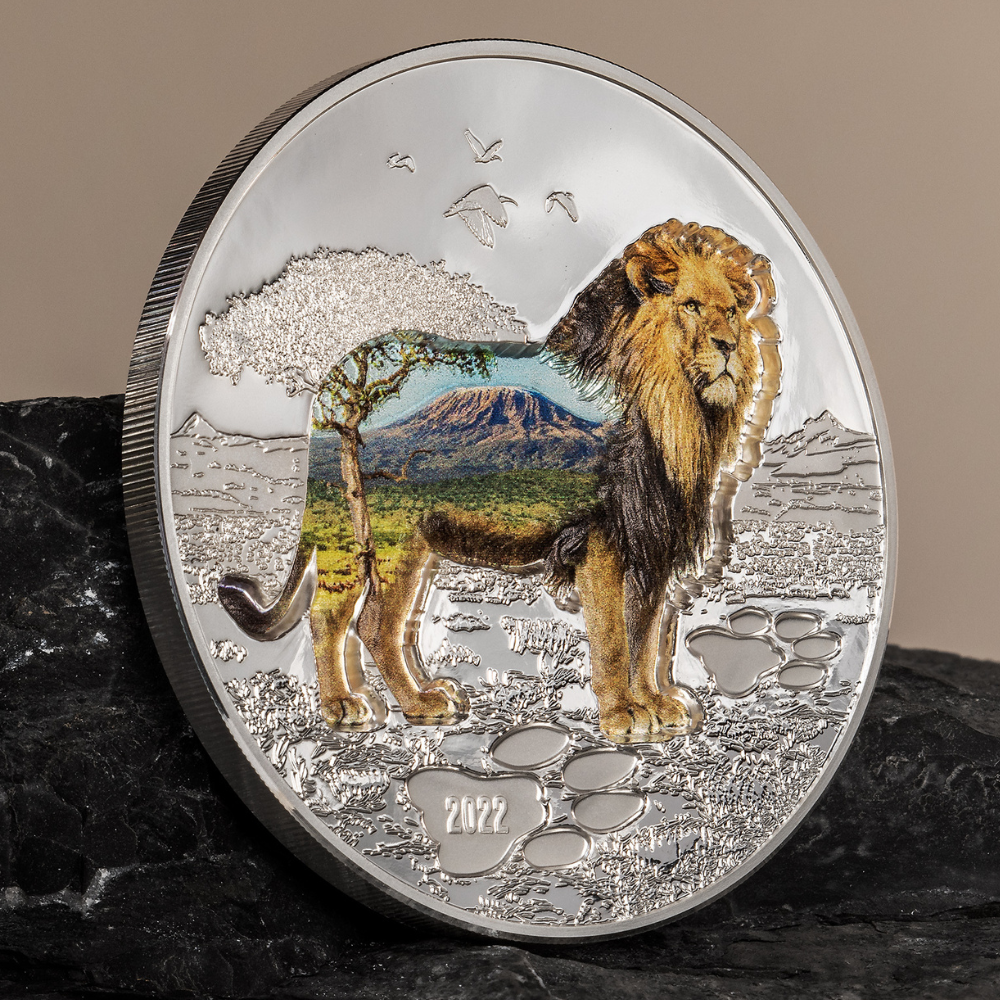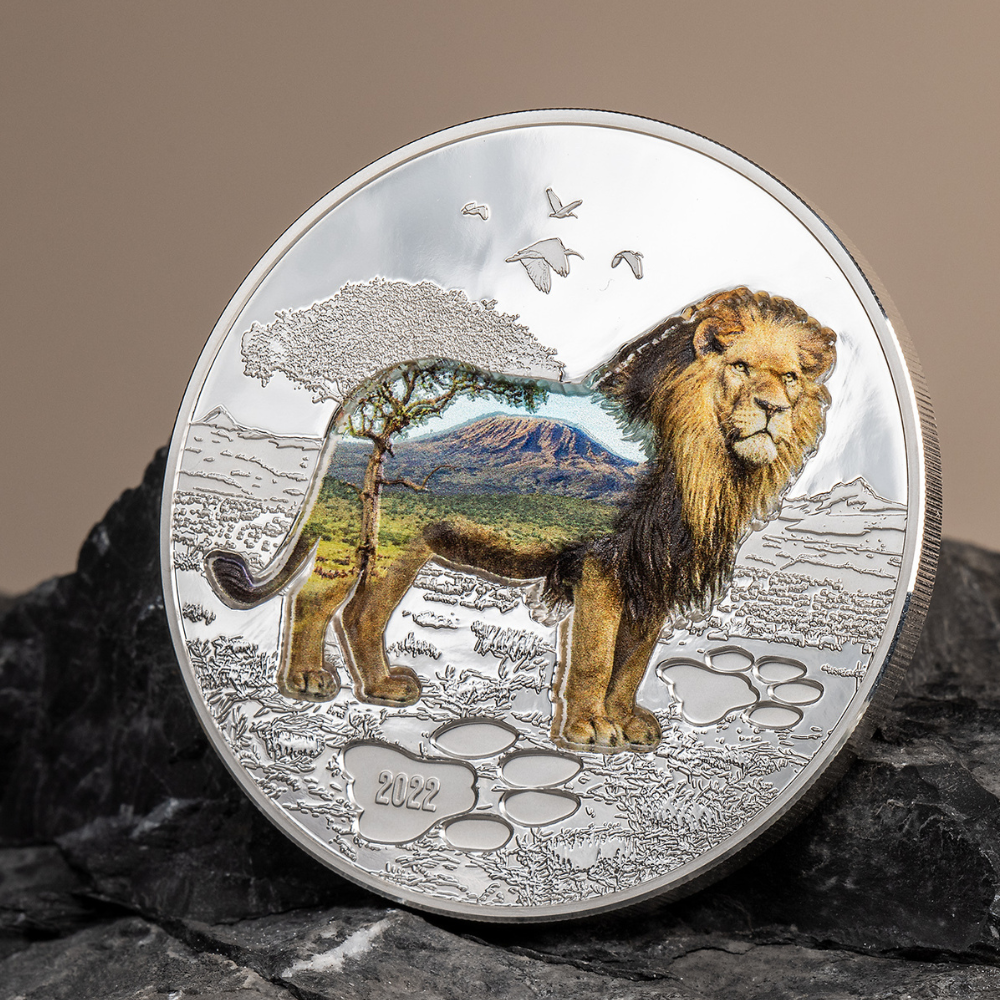 LION Into The Wild 2 Oz Silver Coin 1000 Togrog Mongolia 2022
This beautiful 2 Oz Silver coin features a wild Lion in his natural environment with mountains, lake, birds and trees. The coin features the Smartminting technology, with an interesting combination of layered minting and sophisticated printing. It comes in a case, along with the Certificate of Authenticity. Limited mintage to 999 pieces worldwide!
In stock
Behold the majesty and power of the wild with the LION Into The Wild 2 Oz Silver Coin. This remarkable coin pays homage to the African lion, an apex land predator that has captivated the human imagination for millennia. Revered as the strongest, bravest, and fiercest animal in the wild, the lion has long been a symbol of courage, strength, nobility, and vigor.
The second coin in the series showcases the bold African lion as it confidently strides through its natural habitat. Every intricate detail of the lion's magnificent form is expertly engraved, capturing the essence of its regal presence. But the coin doesn't stop there – it takes you on a journey to explore one of Africa's most renowned landmarks, Mount Kilimanjaro, which is intricately depicted on the lion's body.
Crafted from .999 fine silver, this 2 oz coin boasts a diameter of 50 mm, allowing for stunning detail and a larger canvas to showcase the lion and its surroundings. The coin's proof quality enhances the intricate design and adds a touch of brilliance to the overall presentation. Through the use of smartminting® technology, the coin achieves an ultra-high relief, bringing the lion and its habitat to life in stunning three-dimensional form.
Limited to a mintage of only 999 pieces, the LION Into The Wild 2 Oz Silver Coin is a true collector's item. Whether you are a wildlife enthusiast, a lover of nature, or simply appreciate the beauty and artistry of fine coins, this coin is a testament to the awe-inspiring beauty of the African lion and its natural habitat. Let it transport you into the heart of the wild, where the king of beasts reigns supreme and ignites a sense of wonder and admiration.
smartminting©
The smartminting© technology is a ground-breaking advancement in contemporary numismatics that permits an unparalleled level of ultra-high relief, and it establishes novel benchmarks in the coin industry.
This technology enables the production of standard weight coins with larger diameters, while maintaining high relief height.

It also allows for coins with greatly reduced weight to maintain standard relief heights and permits coins with only slightly increased weight to exhibit high reliefs.