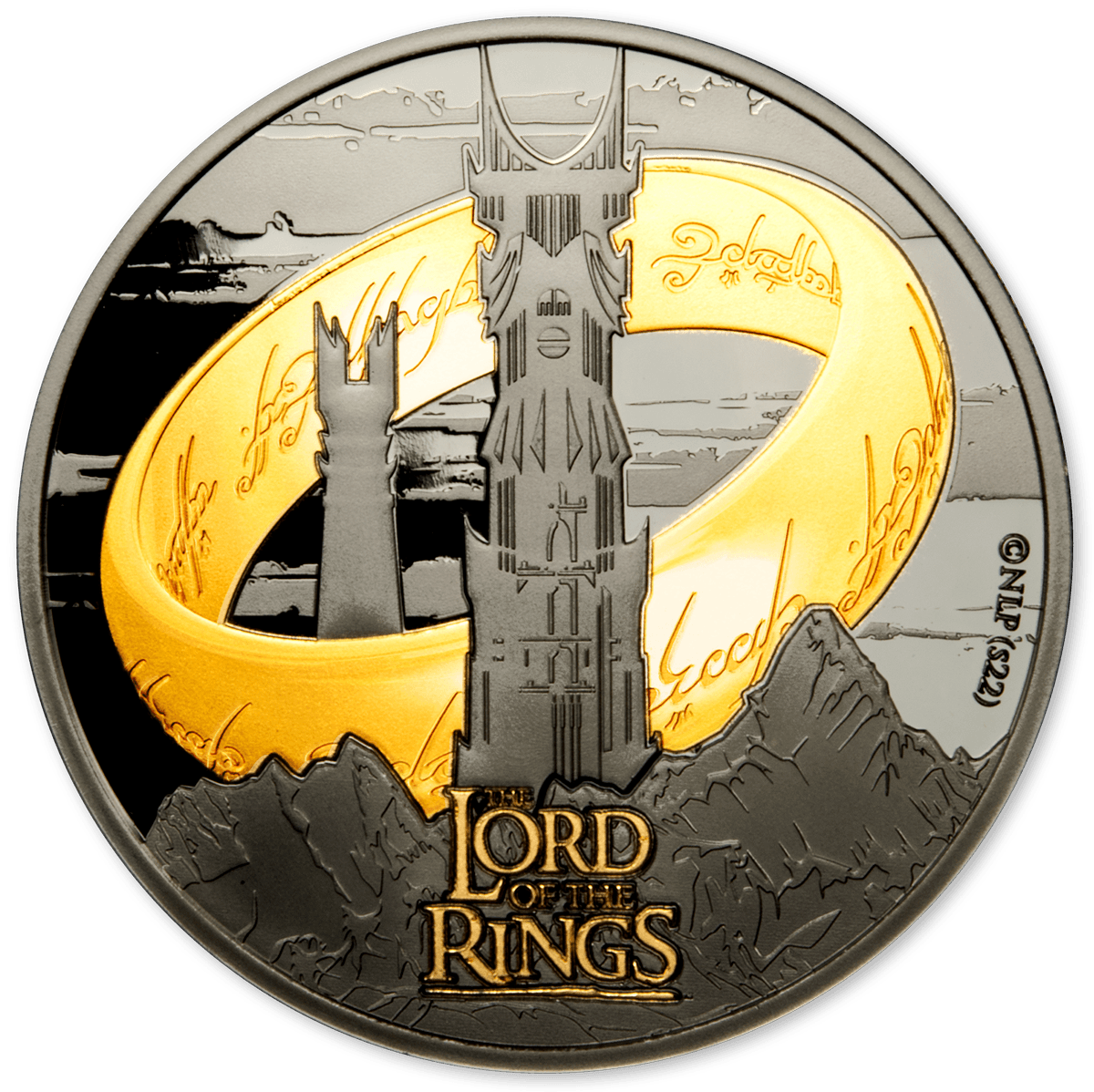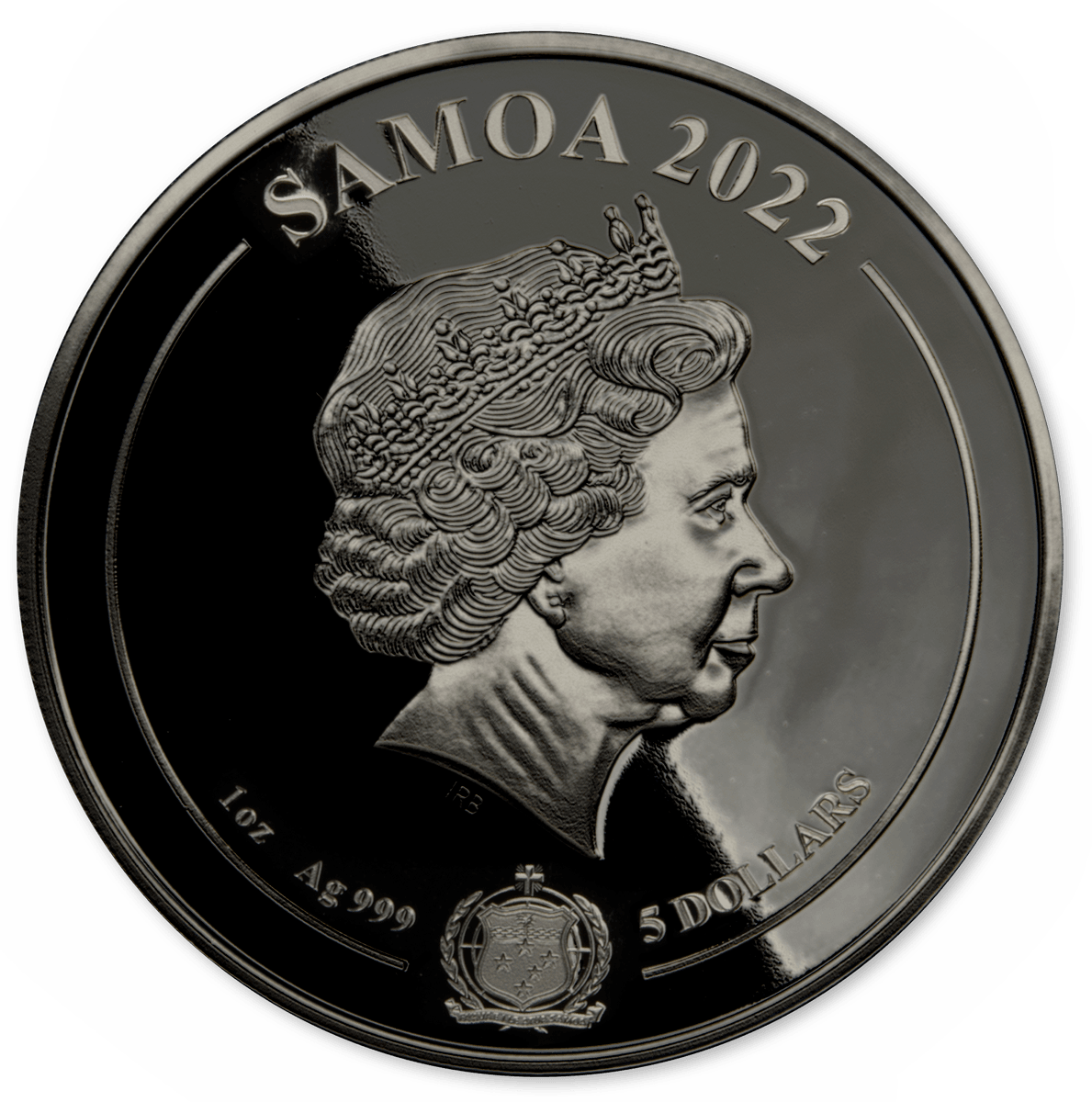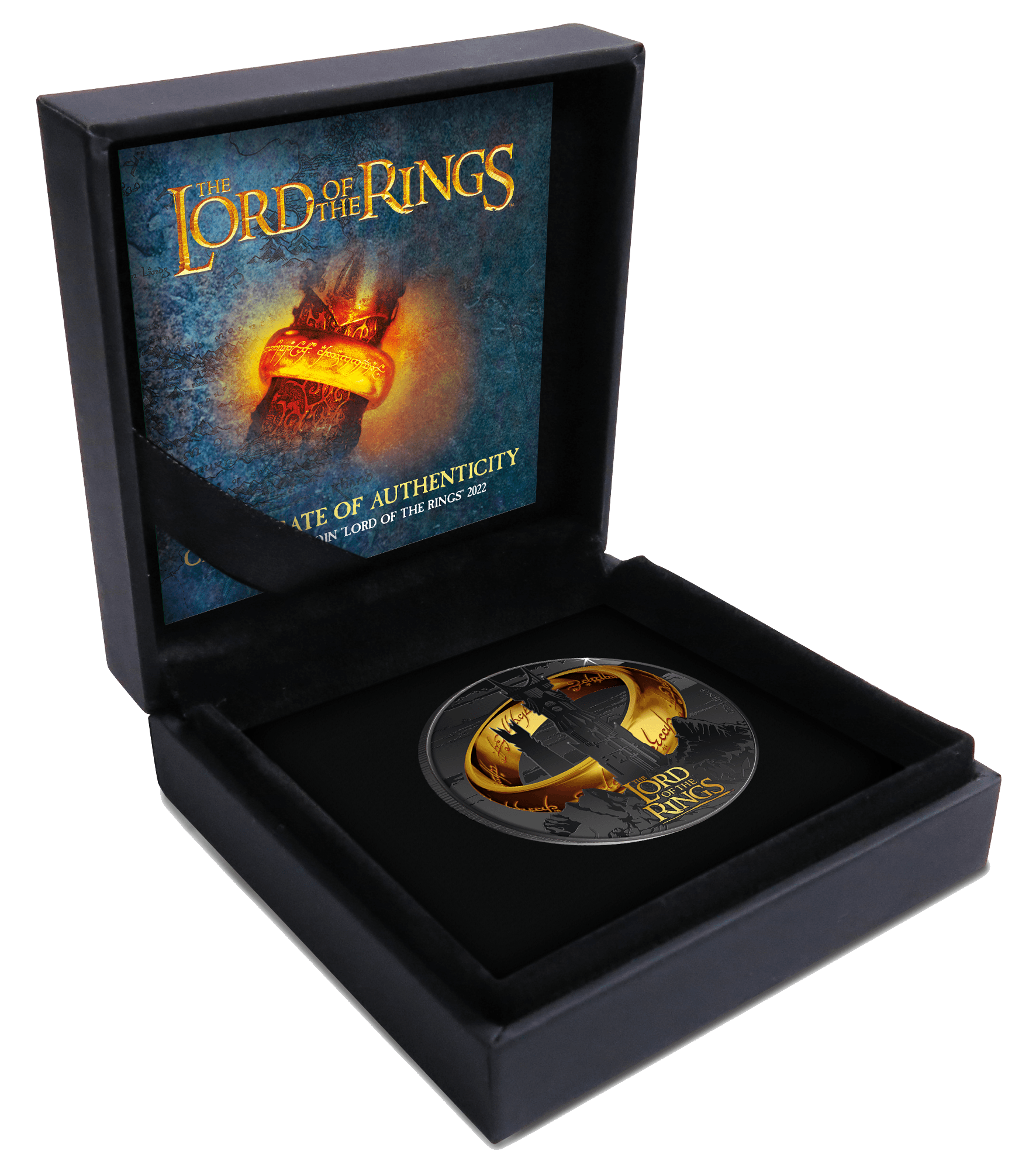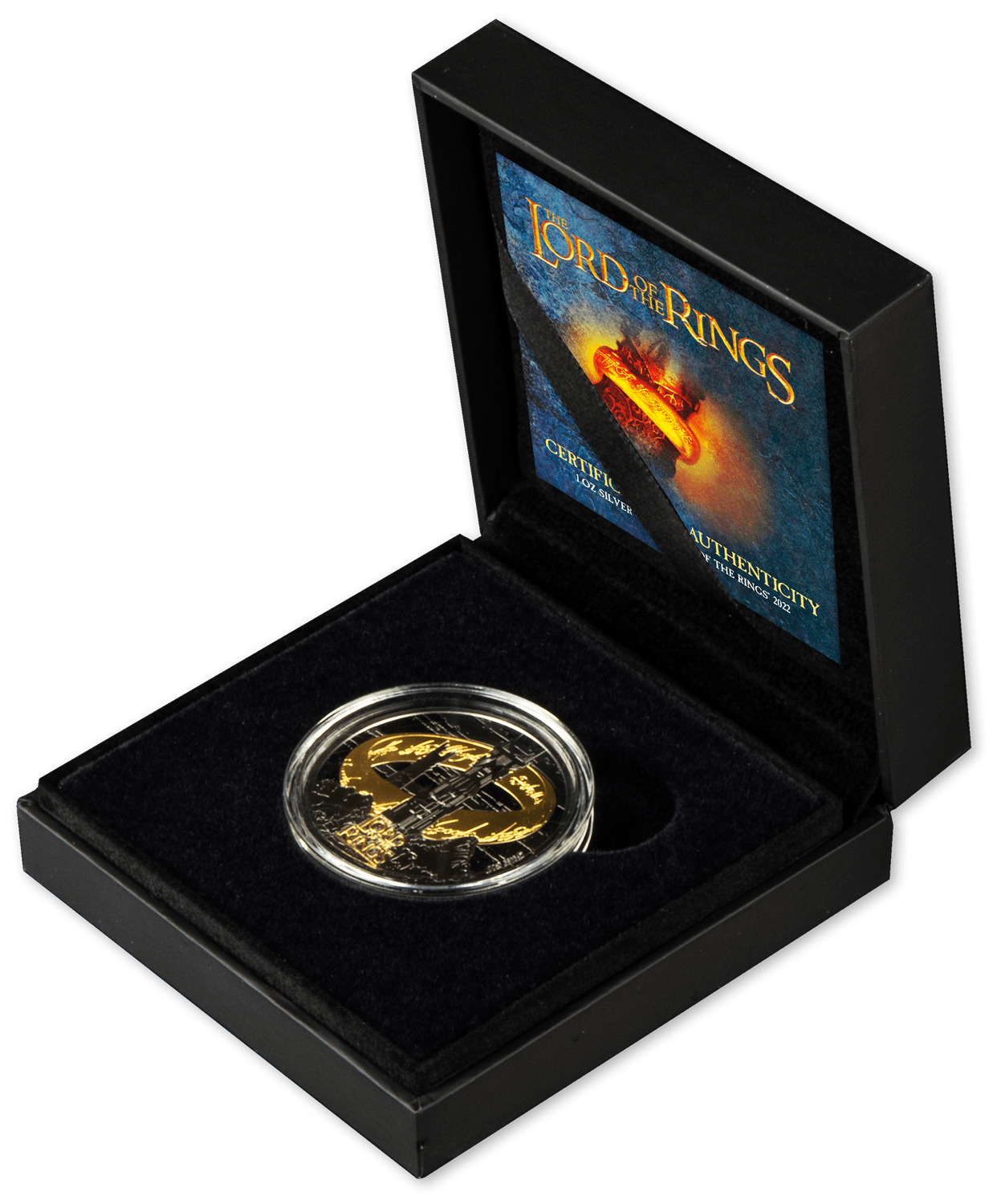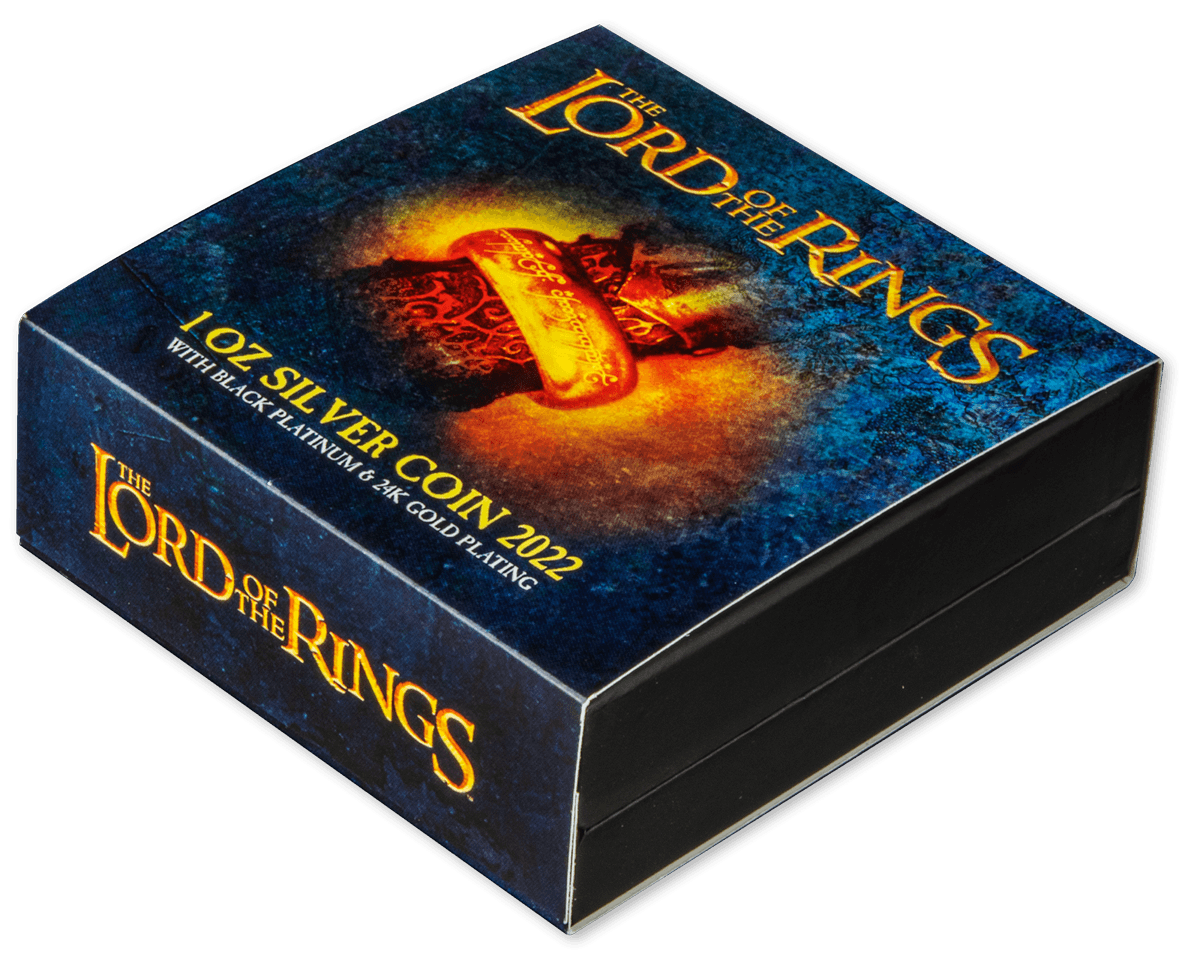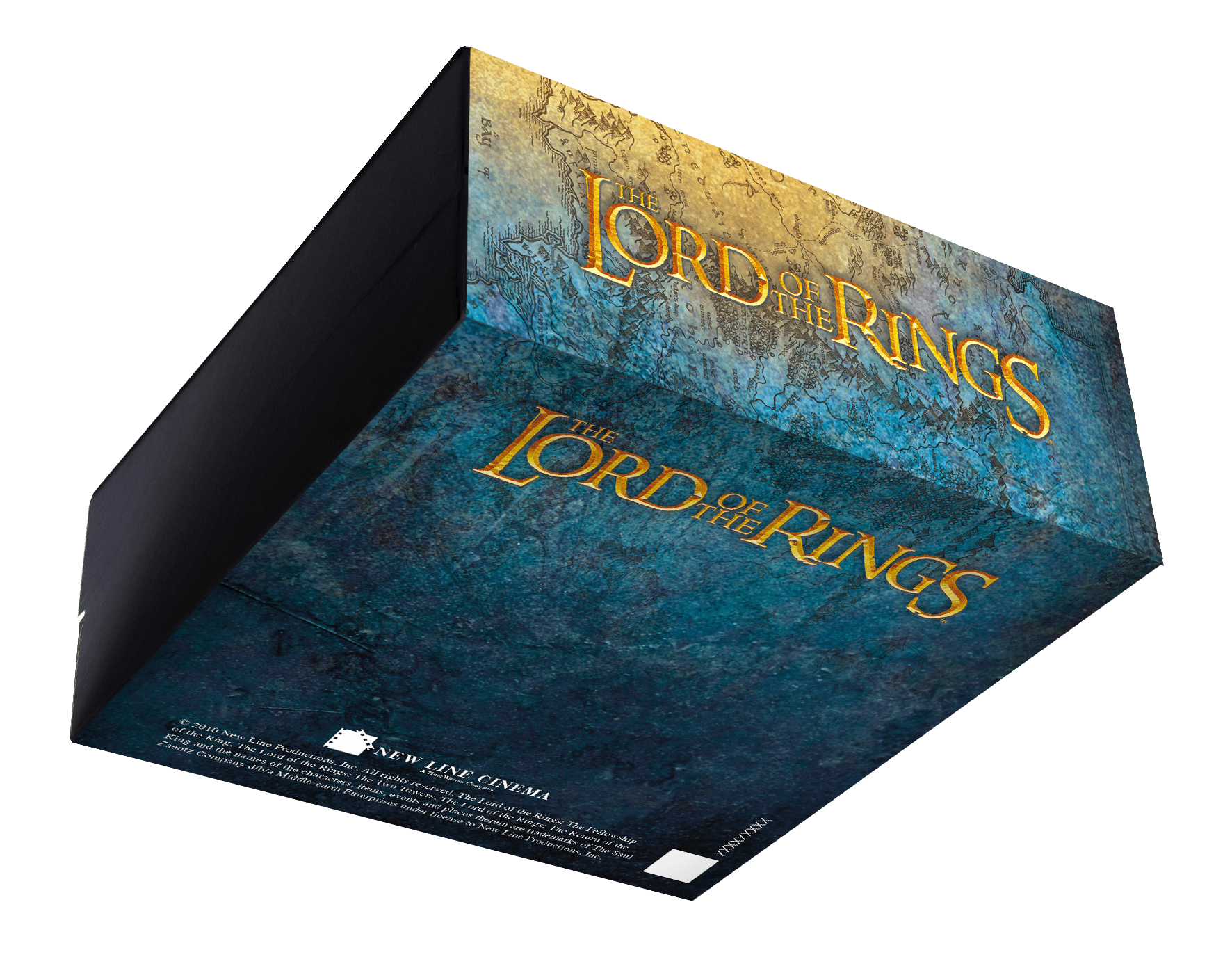 LORD OF THE RINGS 24k Gold Plating 1 Oz Silver Coin $5 Samoa 2022
This incredible Silver coin is an exciting design enhanced with Black Platinum and a 24k Gold Plating. The coin depicts The Two Towers of Lord of the Rings surrounded by the image of a Gold Plated Ring, The One Ring. The coin comes in a themed case, along with the Certificate of Authenticity. Limited mintage of 1499 pieces worldwide!
The Lord of the Rings is a timeless epic story that has captured the imagination of millions of people all over the world. Now, with the launch of the upcoming TV series, there is renewed interest in the iconic tale. The Lord of the Rings 24k Gold Plating 1 Oz Silver Coin is a must-have for any fan of the series, and for anyone who loves collectible coins.
The design of the coin is as impressive as the story itself. The black platinum finish adds a somber and serious feel to the coin, while the one ring is highlighted by the 24K gold plating, creating a striking contrast. The design is both intricate and bold, with the ring taking center stage and the rest of the design falling in line around it. The coin is a true work of art, and every detail has been carefully crafted to capture the essence of the story.
This officially licensed product comes with a certificate of authenticity and is strictly limited to only 1,499 pieces worldwide. It comes in a specially designed box that features imagery from the series, making it a perfect gift for any fan of the series.
The Lord of the Rings 24k Gold Plating 1 Oz Silver Coin is a must-have for collectors, and is a great investment for anyone who loves to own unique and valuable items. With its stunning design, limited availability, and official licensing, this coin is sure to be highly sought after for years to come. Whether you are a fan of the story, or just appreciate great design, this coin is a true gem that should not be missed.