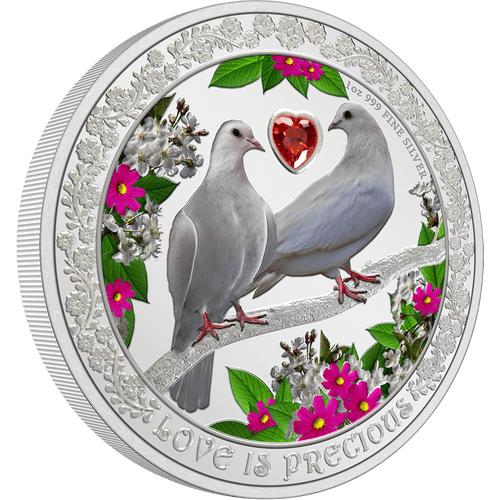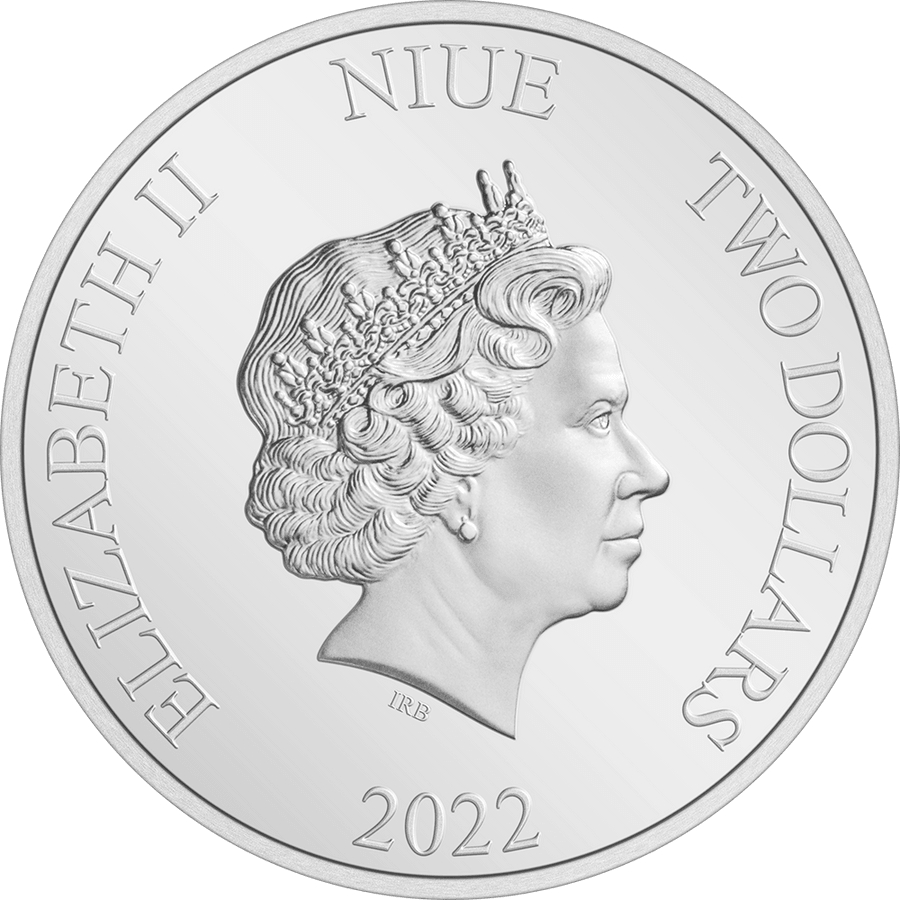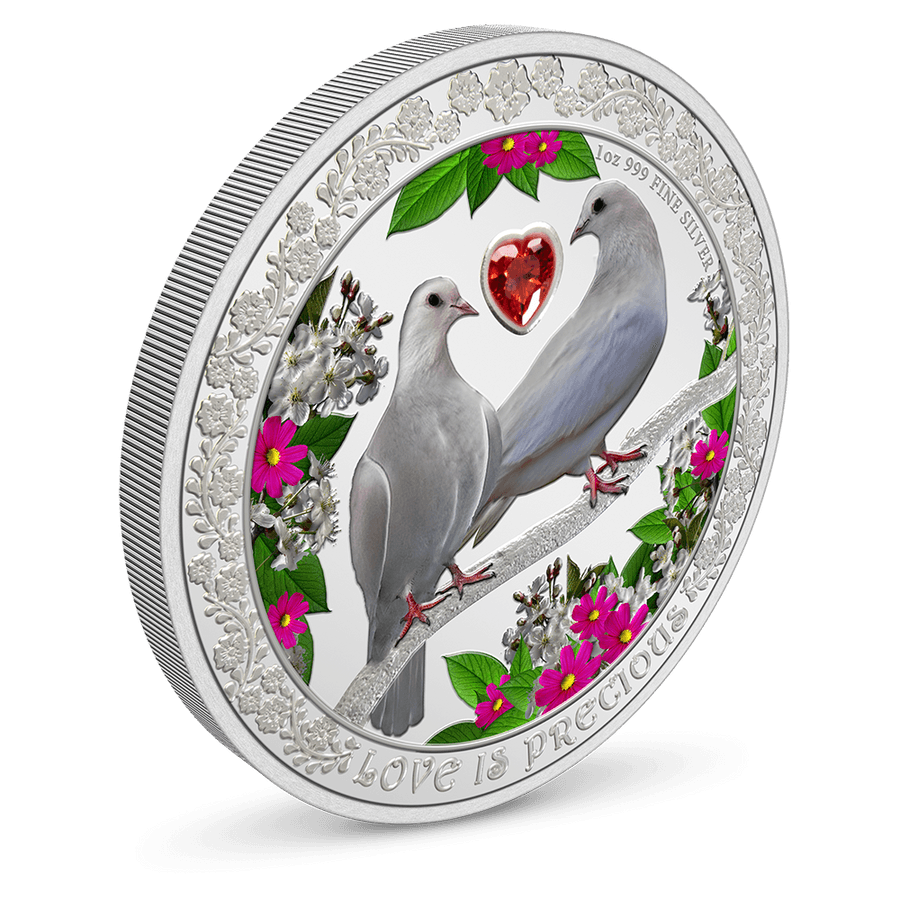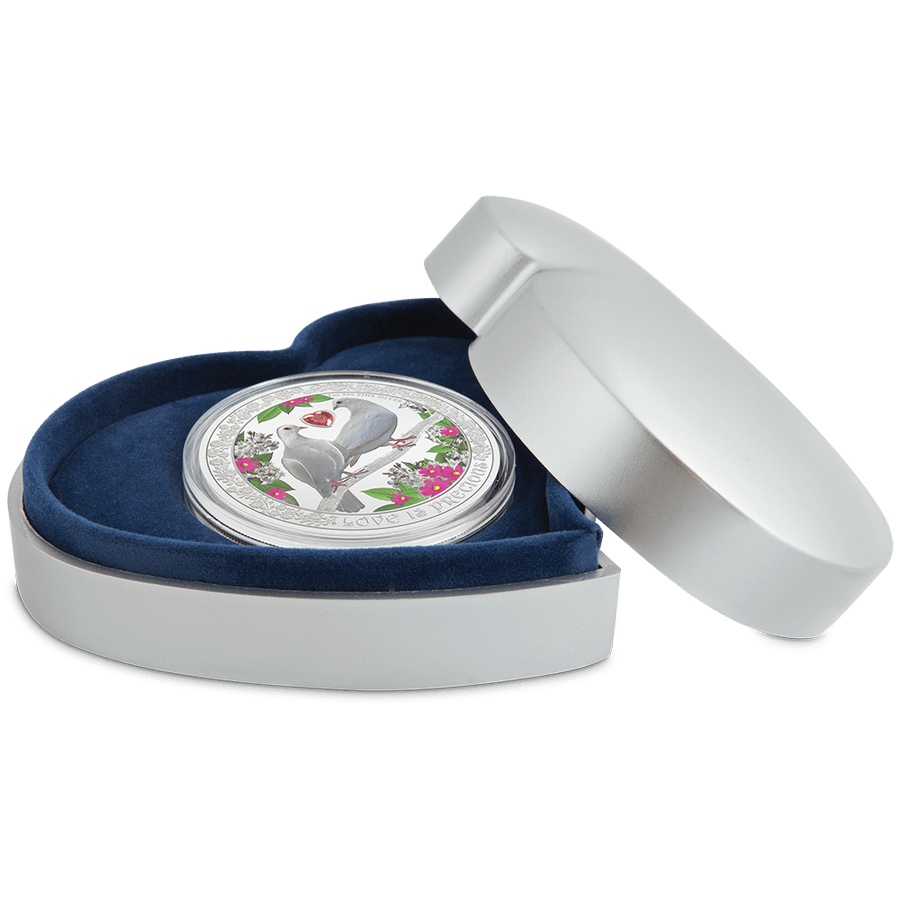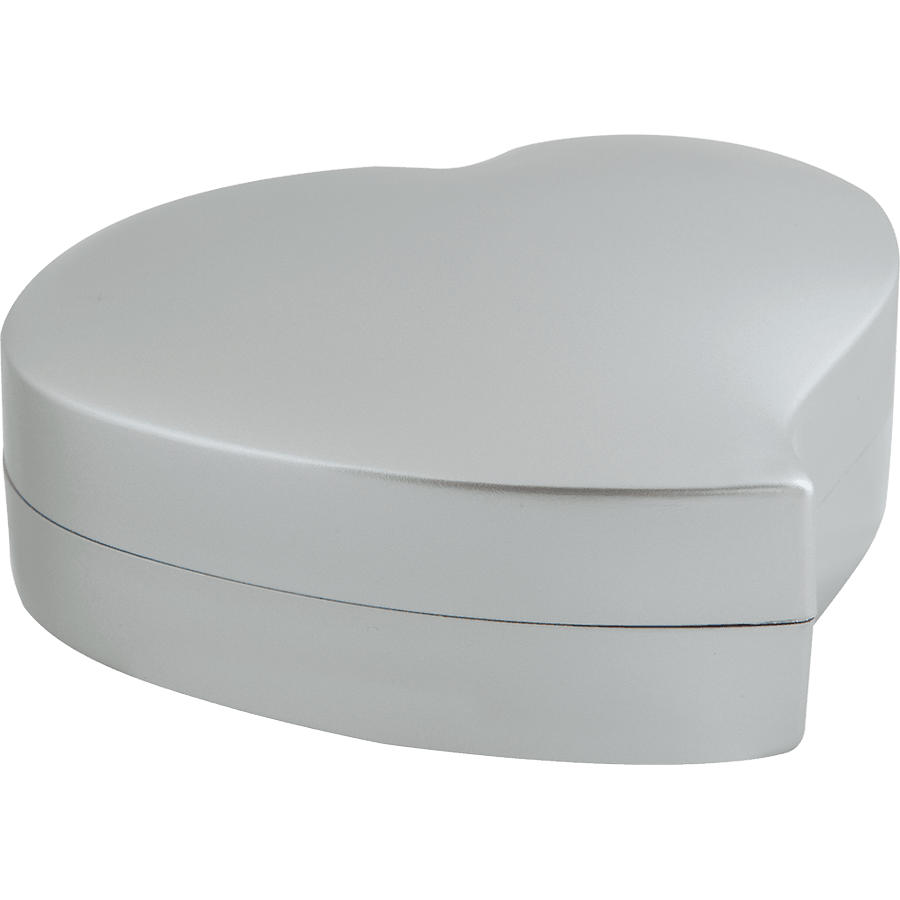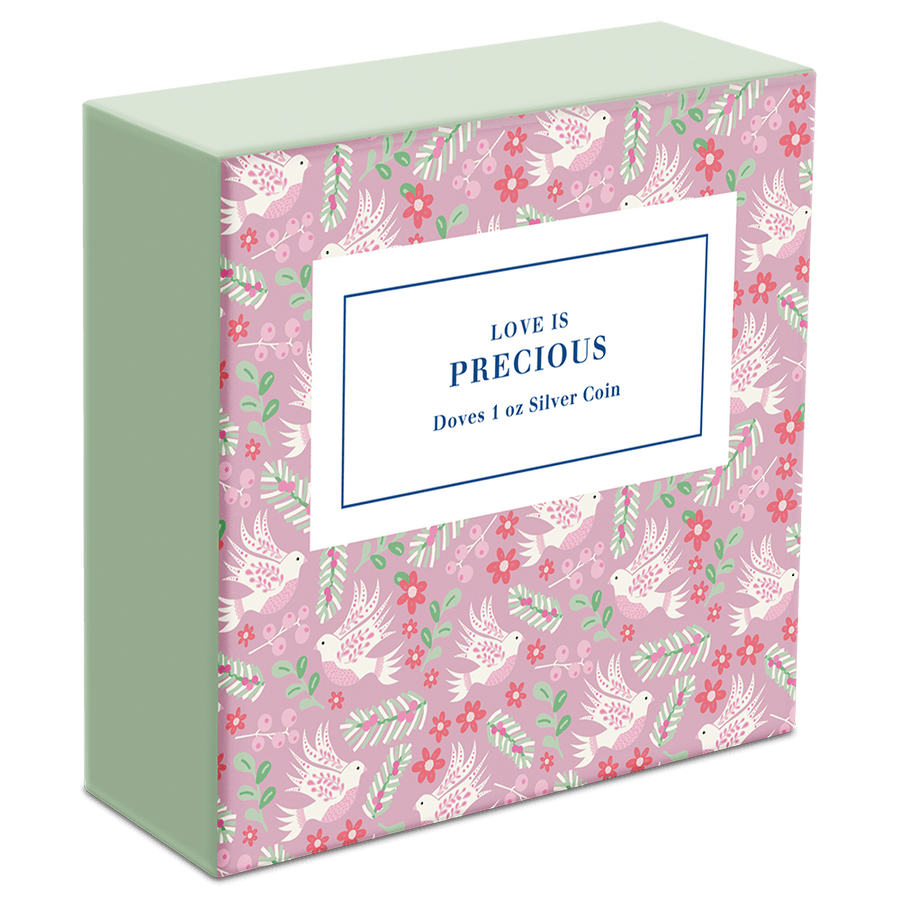 DOVES Love is Precious 1 Oz Silver Coin $2 Niue 2022
This beautiful 1 Oz Silver coin is part of the wonderful "Love is Precious" series, dedicated to the lovers around the globe. In this edition – the Doves. The coin has a beautiful coloration, has an incredible heart-shaped Zirconia insert, has a Proof quality and comes in a heart-shaped case, along with the Certificate of Authenticity. Limited mintage to 3000 pieces worldwide!
Capture the essence of love with the Love is Precious - Doves 1 Oz Silver Coin. This exquisite coin showcases two white doves, a timeless symbol of love and devotion, perched upon a branch adorned with delicate blossoms. Nestled between the doves is a radiant red heart-shaped cubic zirconia, adding a touch of elegance and sparkle to the design. The coin's edge features the finely engraved inscription "Love is Precious" within an ornate border, encapsulating the sentiment behind this beautiful piece.
Presented in a high-quality gift box adorned with complementary colors and charming dove motifs, this pure silver coin is truly a remarkable gift. Upon opening the box, a heart-shaped silver-colored coin case is revealed, adding an extra touch of romance and sophistication. Inside the case, you will find the Certificate of Authenticity, featuring the timeless quote by Arrigo Boito: "When I saw you, I fell in love, and you smiled because you knew."
With a limited mintage of just 3,000 coins, each piece is a true treasure and a meaningful gesture to express love on special occasions such as engagements, weddings, or anniversaries. Whether given as a token of affection or added to a coin collection, this Love is Precious coin is a symbol of enduring love and the beauty of cherished relationships.
Celebrate the precious bonds of love with this captivating silver coin, an enduring testament to the power and significance of love in our lives.