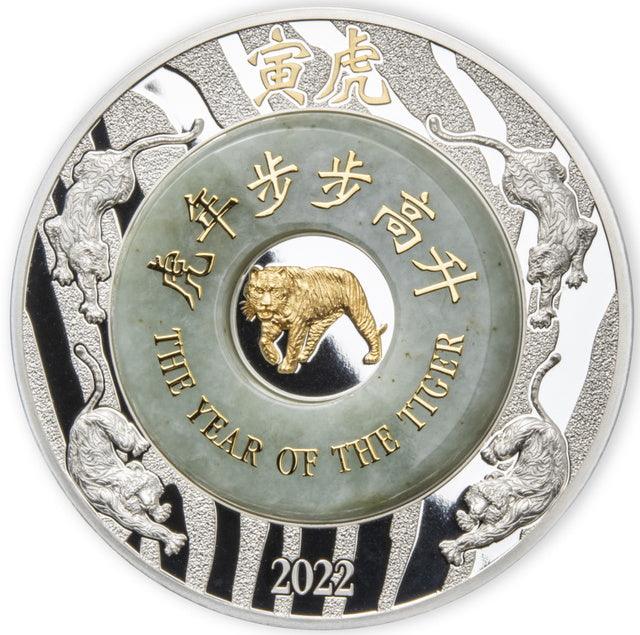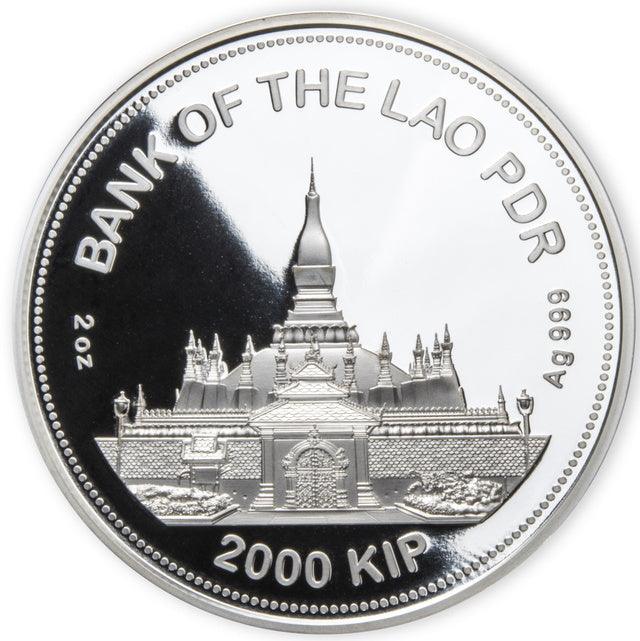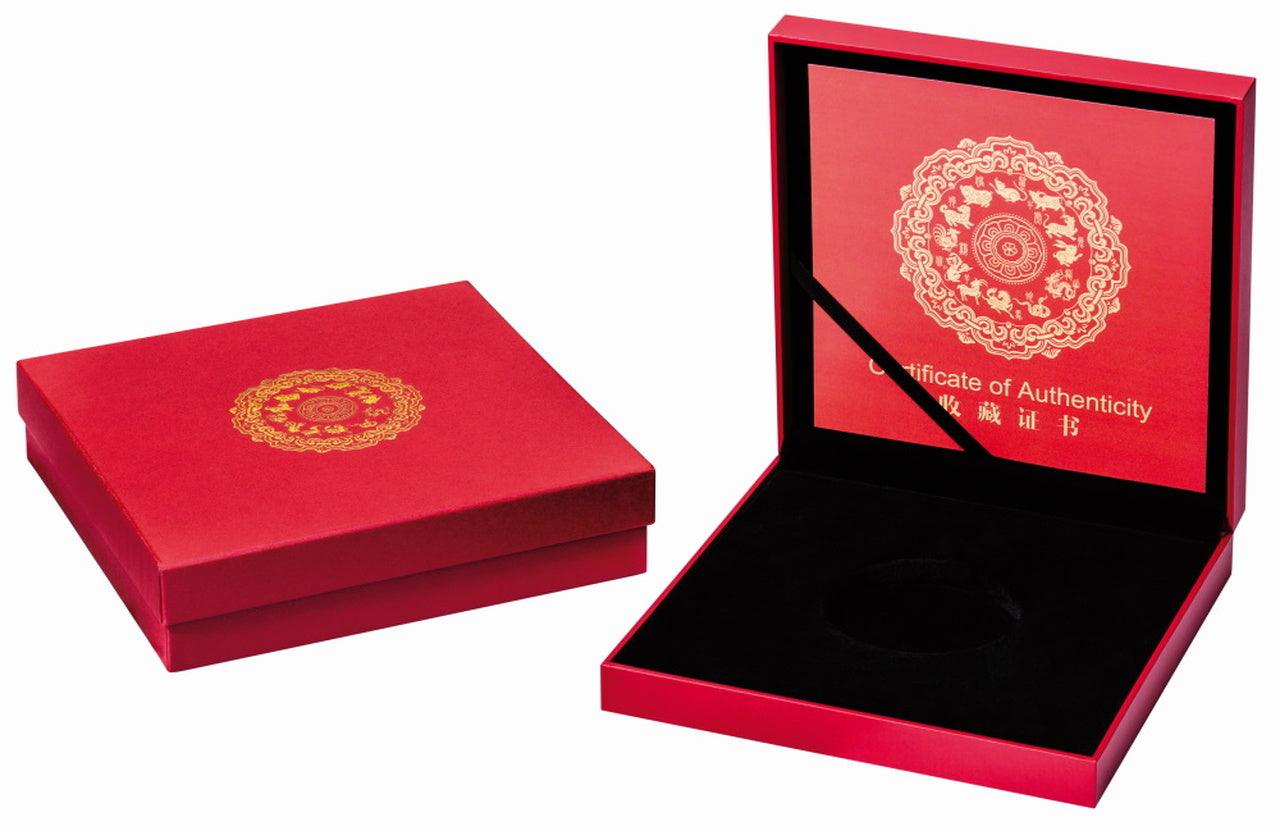 TIGER Jade Lunar Year 2 Oz Silver Coin 2000 Kip Lao Laos 2022
This beautiful 2 Oz Silver coin is dedicated to those born under the Chinese lunar year of the Tiger, they are courageous and active people. The coin has a real ring shaped Jade insert, has a selective Gold plating, has a Proof quality and comes in a presentation case, along with the Certificate of Authenticity. Limited mintage to 2888 pieces worldwide!
Celebrate the Year of the Tiger in 2022 with the exquisite Tiger Jade Lunar Year 2 Oz Silver Coin. Continuing the successful Lunar Series, this coin is a true testament to the artistry and craftsmanship that has become synonymous with this collection.

Crafted with precision, the Tiger Jade Lunar Year Coin is minted in pure Silver .999 and features 24K Gold Plating, adding a touch of luxury and elegance to the design. The 1 oz coin showcases two powerful tigers, exuding strength and grace, complemented by a glossy apricot freshwater Pearl. The intricate detailing of the tigers and the lustrous pearl create a visually stunning scene that captures the essence of the majestic creature and the symbolism associated with the Year of the Tiger.

Taking the design to new heights, the 2 oz Jade coin introduces a tiger pattern on the Proof background for the first time in the series. This innovative approach combines the beauty of the tiger motif with the preciousness of jade, resulting in a coin that is both visually striking and culturally significant. Jade has long been revered in Chinese culture for its symbolism of wisdom, prosperity, and harmony, making it a perfect complement to the Year of the Tiger theme.

With its unique combination of apricot freshwater Pearl and precious Jade, the Tiger Jade Lunar Year Coin stands as a testament to the rich heritage and artistic traditions of lunar coinage. The limited mintage of these coins ensures their exclusivity, making them highly sought-after among collectors and enthusiasts alike.

Don't miss your chance to own a piece of this exceptional Lunar Series. The Tiger Jade Lunar Year 2 Oz Silver Coin beautifully captures the spirit of the Year of the Tiger and showcases the mastery of design and craftsmanship that have made this series so beloved. Add this remarkable coin to your collection and embark on a journey through Chinese culture and symbolism, brought to life in the form of a stunning and precious work of art.