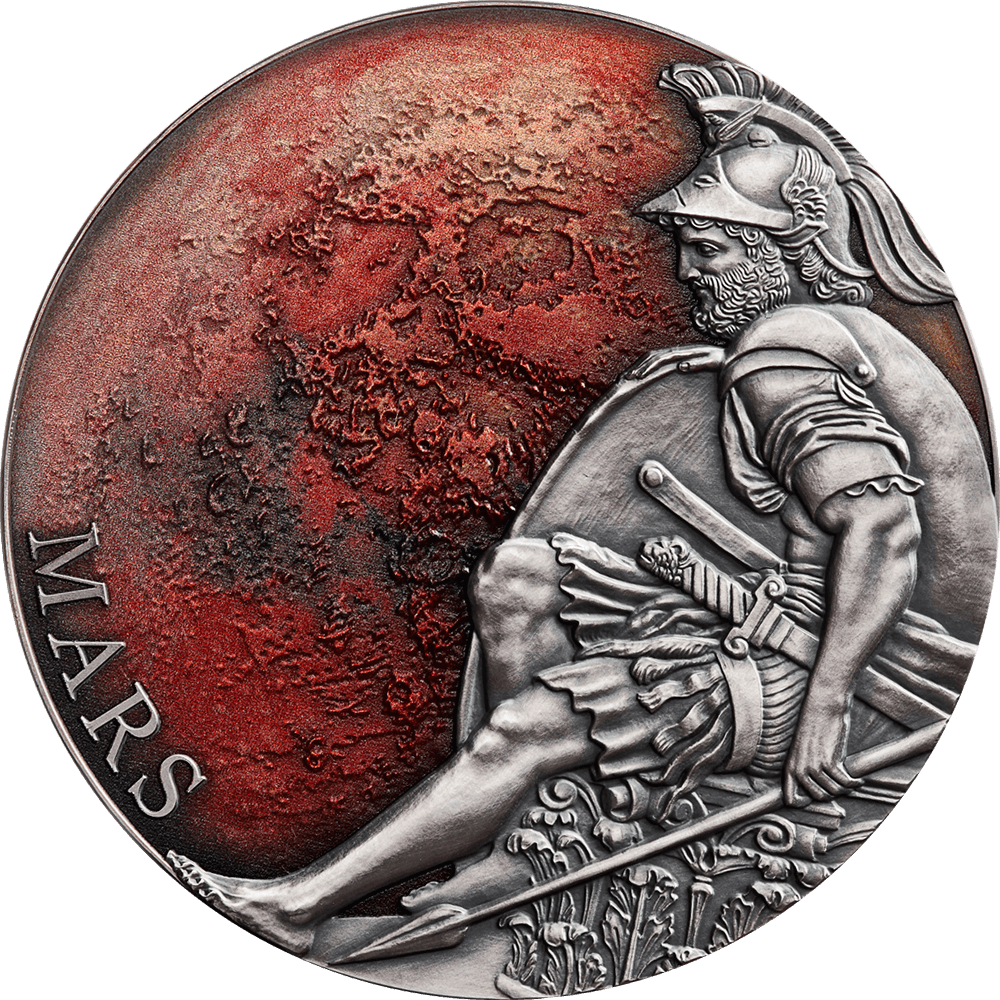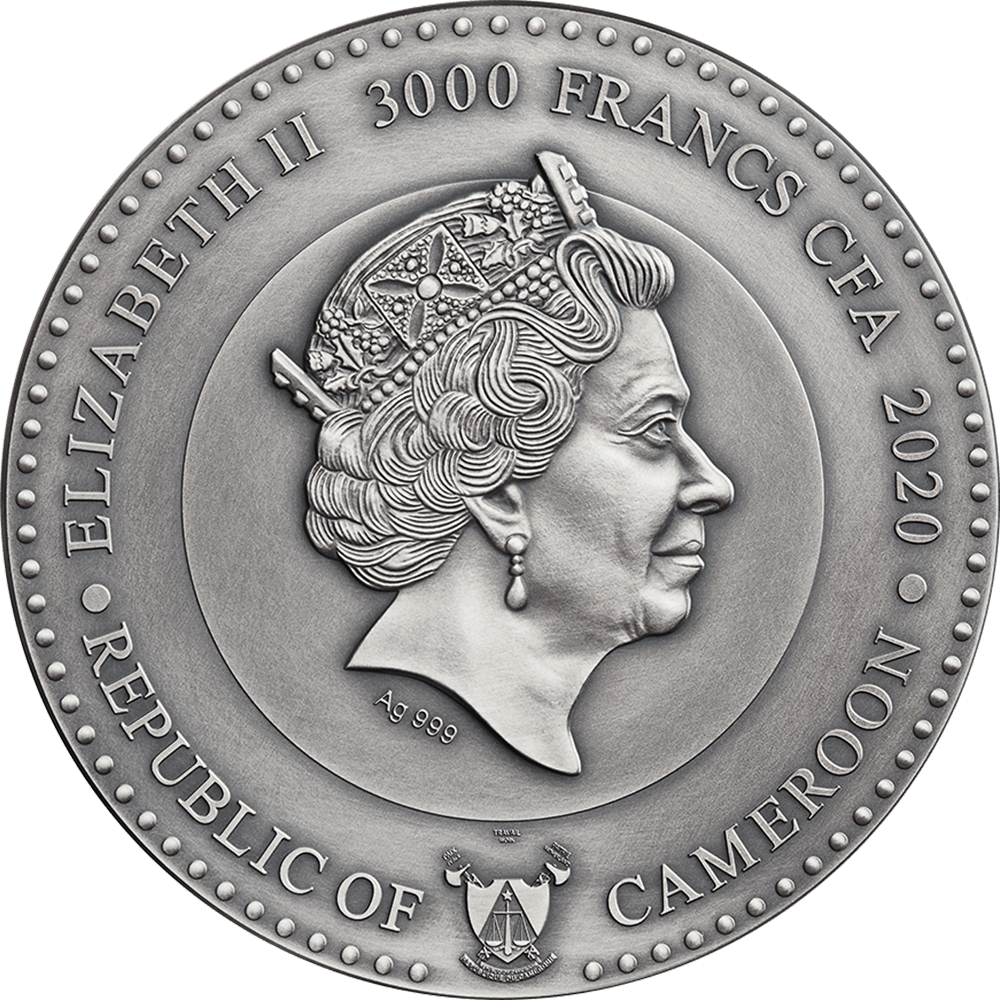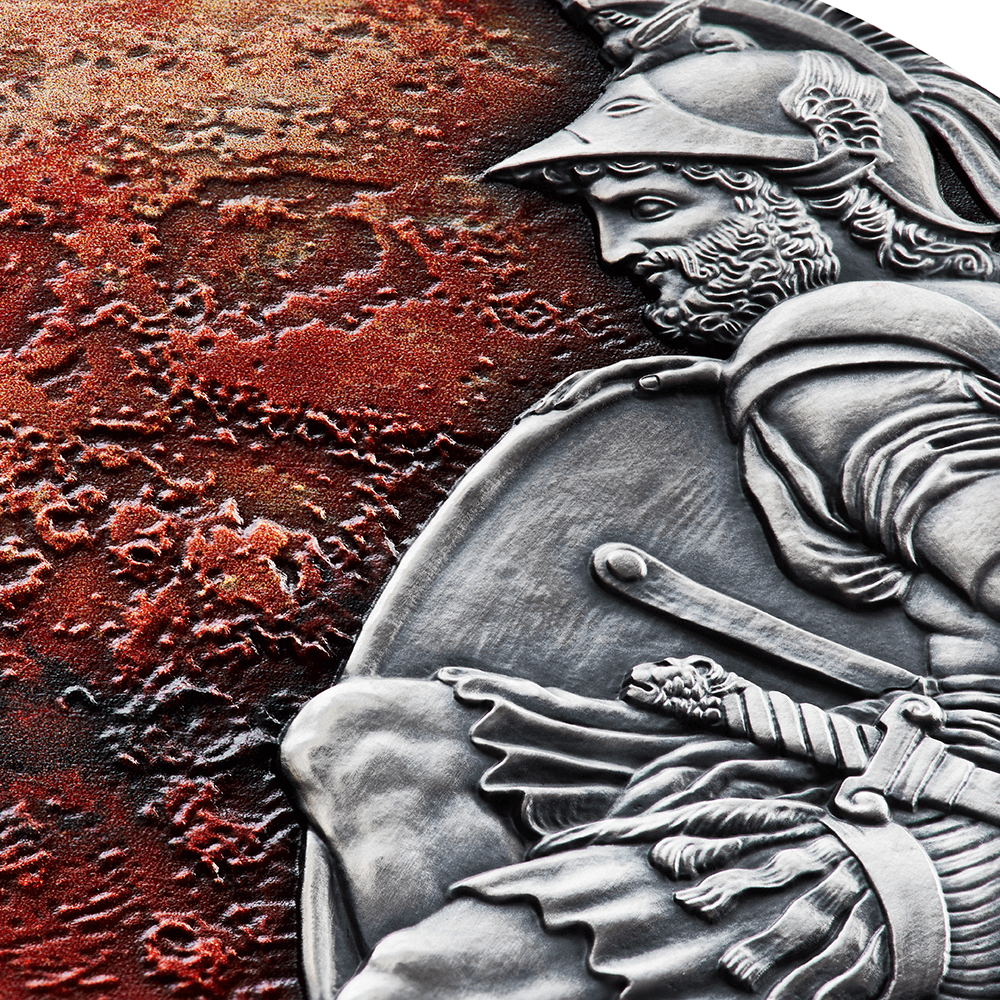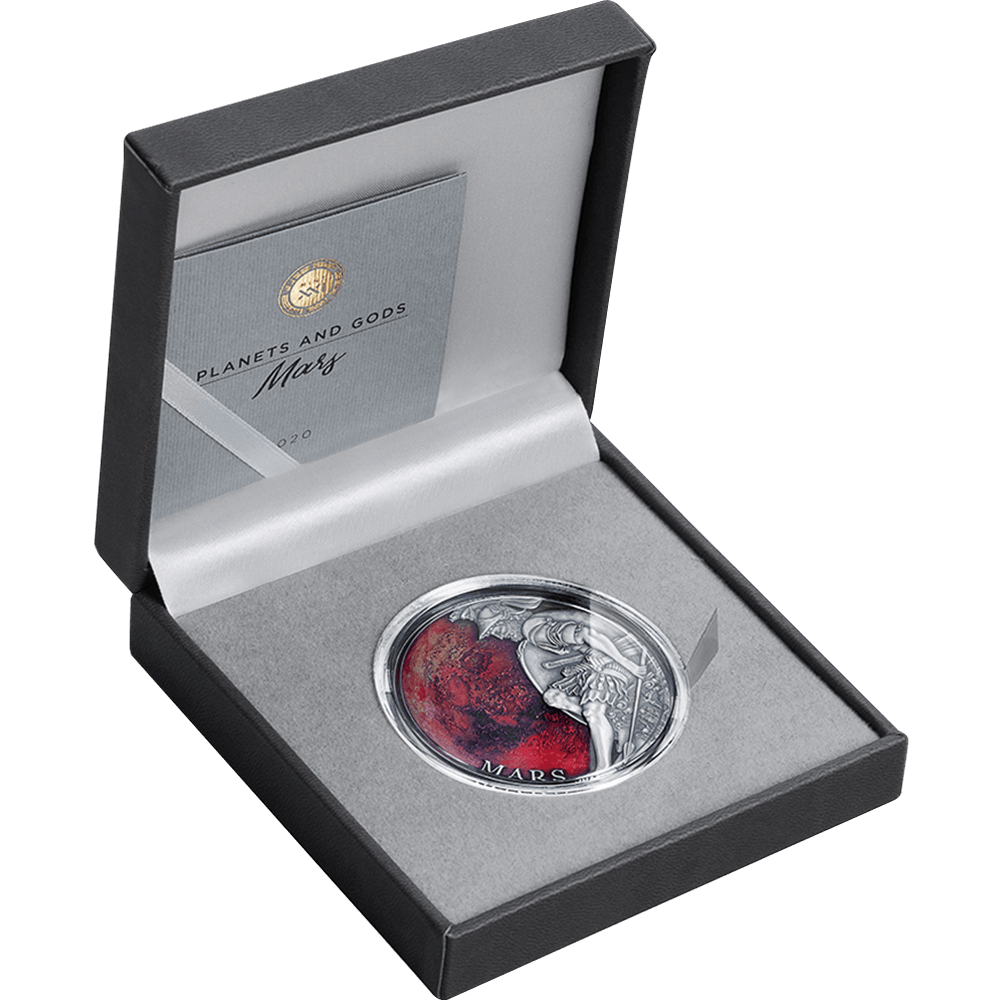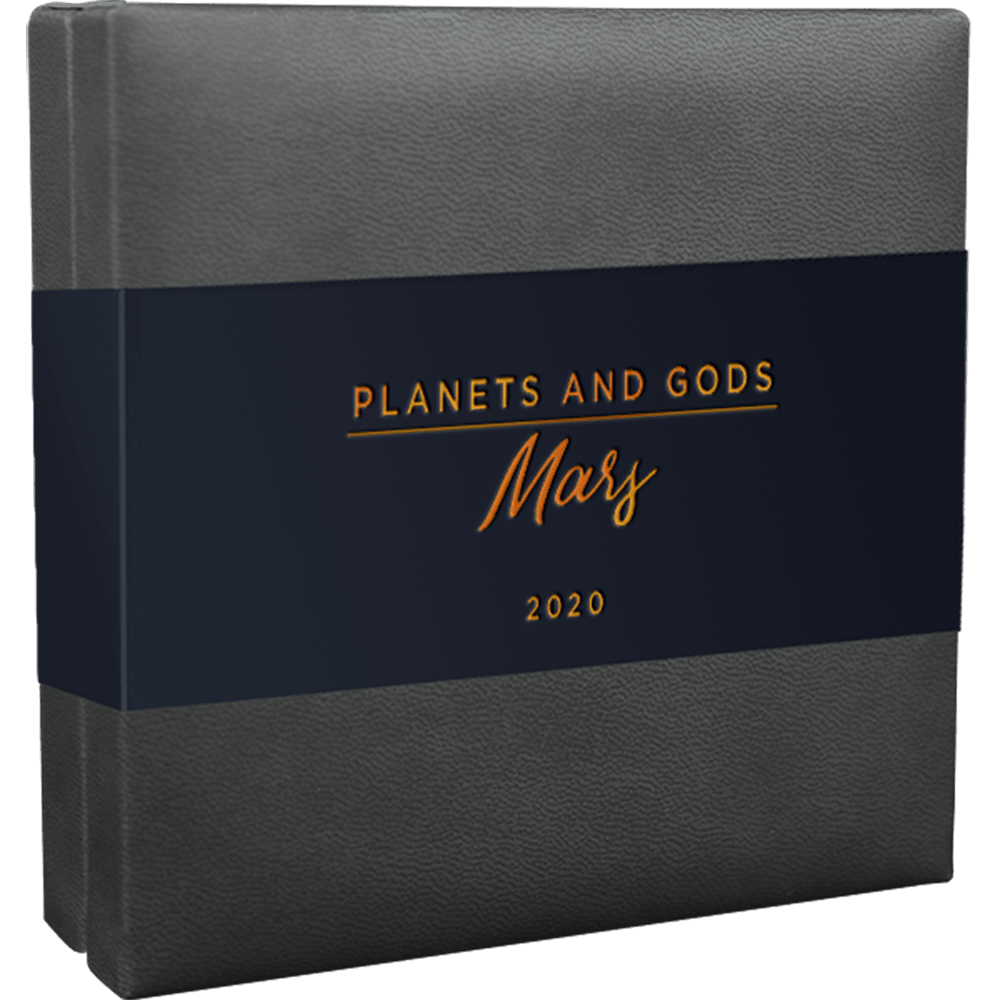 MARS Planets and Gods 3 Oz Silver Coin 3000 Francs Cameroon 2020
This wonderful 3 Oz Silver coin is the new issue from the "Planets and Gods" series. In this edition – Mars. The coin features a wonderful digital coloration, has a nice Relief, has a great design, has an Antique Finish quality and comes in a case, along with the Certificate of Authenticity. Limited mintage of only 500 pieces worldwide!
Embark on a cosmic adventure with the Mars Planets and Gods 3 Oz Silver Coin, the second release in the captivating "Planets and Gods" series. This extraordinary coin pays homage to the fourth planet from the Sun, Mars, named after the Roman god of war. Mars is known for its distinct reddish appearance, captivating the imagination of astronomers and enthusiasts alike.
On the coin, the god Mars is depicted as a formidable warrior, adorned in battle attire and armed with his weapons. Mars symbolizes masculinity, youth, and the spirit of war across various cultures. The coin's background is tinted in a rich shade of red, mirroring the planet's characteristic hue. This red tint beautifully contrasts with the high relief image of Mars, highlighting the intricate details and capturing the essence of the god of war.
Crafted with an antique finish and enhanced with digital printing, this coin showcases exceptional artistry and meticulous attention to detail. The combination of high relief and digital printing techniques brings the image of Mars to life, evoking a sense of power and strength associated with the god himself.
Each coin is meticulously struck from 3 ounces of .999 fine silver, measuring 55mm in diameter and featuring a weighty presence. Limited to a worldwide mintage of only 500 pieces, each coin comes with a certificate of authenticity, certifying its rarity and collectible status.
Experience the allure of Mars with the Mars Planets and Gods 3 Oz Silver Coin. Let its captivating design and rich symbolism transport you to the mysterious and dynamic world of the red planet, igniting your curiosity about the mysteries of our vast universe.