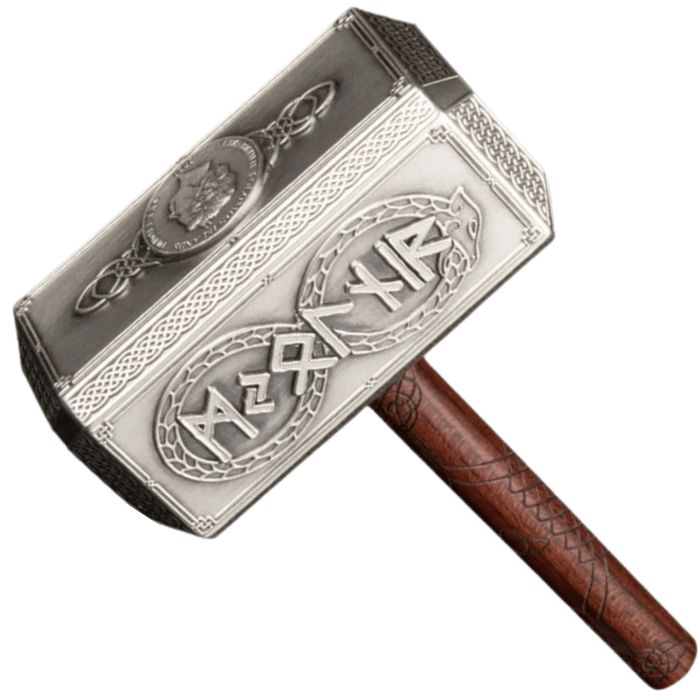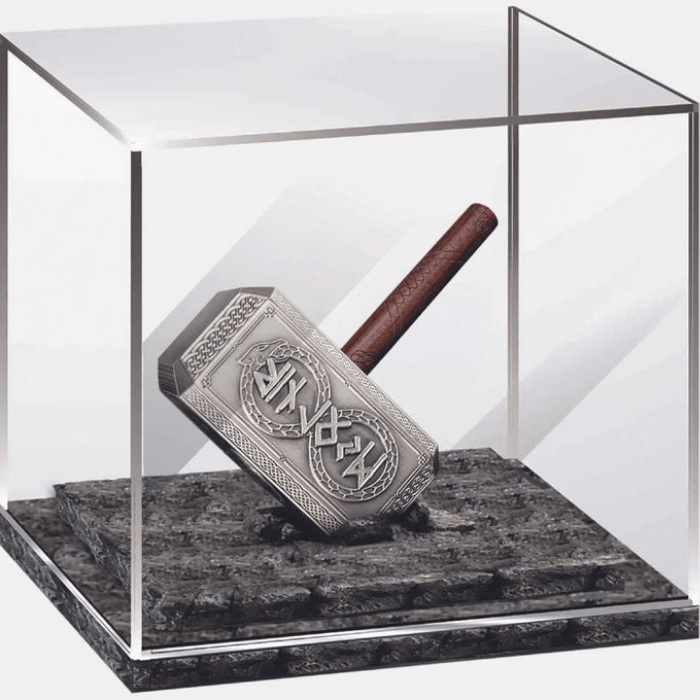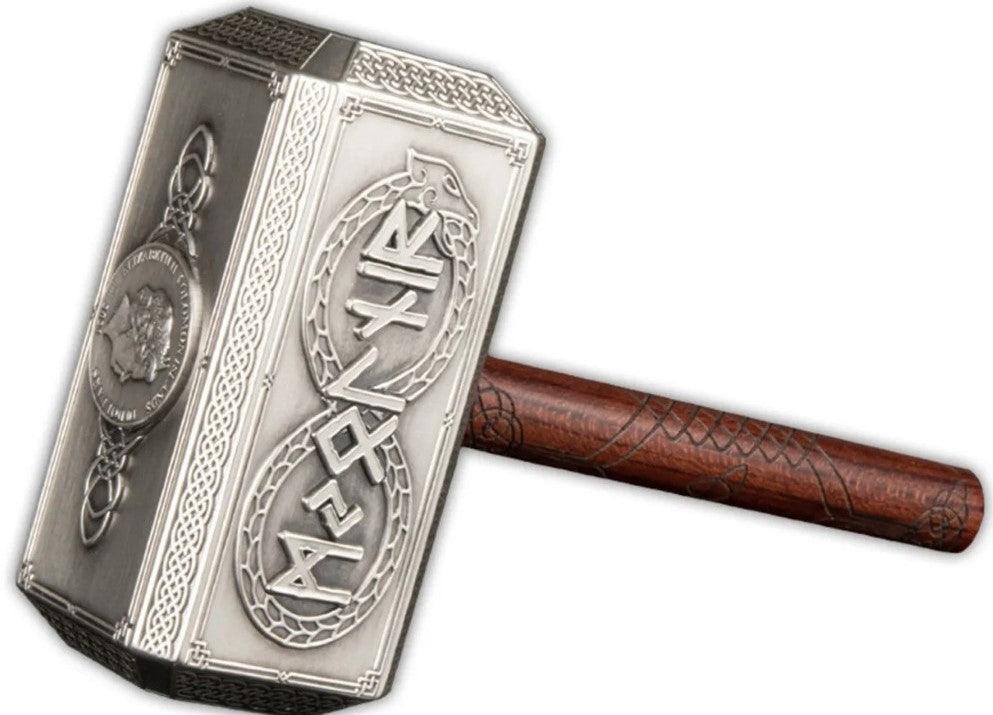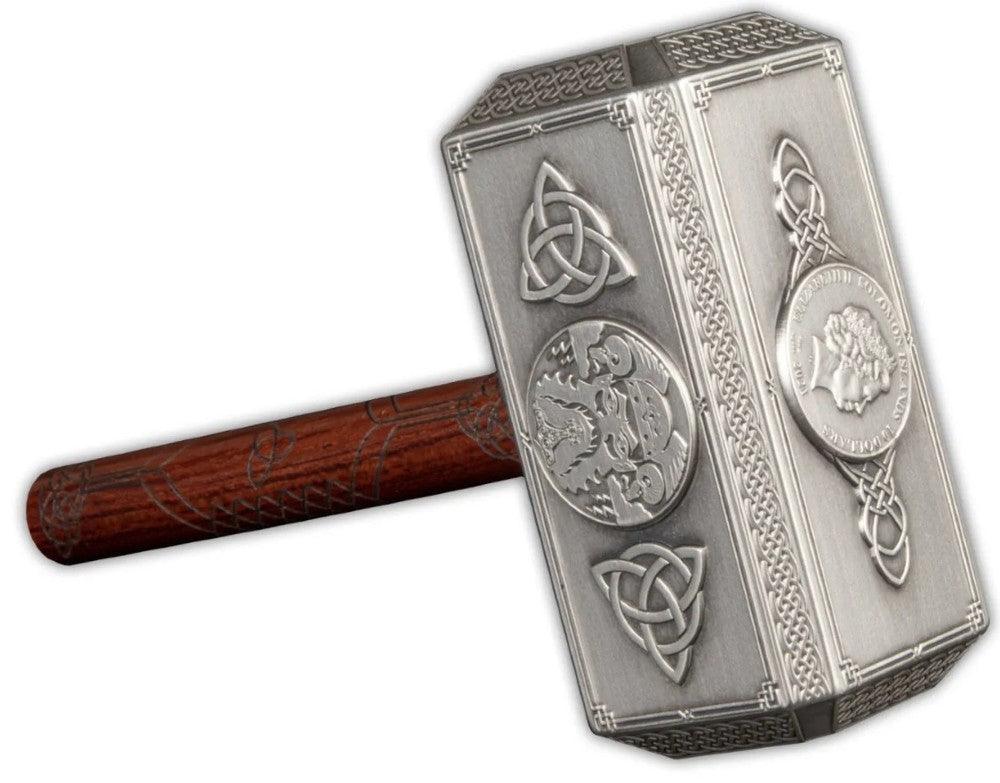 THOR HAMMER Mjölnir 500g Silver Coin $10 Solomon Island 2021
This beautiful Silver coin depicts the most famous weapon in Nordic mythology – the Thor's Hammer. The coin is made in Pure Silver, has a realistic shape of a Hammer, an Antique finish quality and a beautiful Relief. It comes in a case, along with the Certificate of Authenticity. Limited mintage to 399 pieces worldwide!
Unleash the power of the gods with the Thor Hammer Mjölnir 500g Silver Coin. This extraordinary coin offers a world premiere experience, as it is the first-ever legal tender hammer crafted from 500g of pure silver. Hold in your hands the legendary weapon that has become an iconic symbol of strength and protection.
Measuring an impressive length of 10 cm, the Thor Hammer Mjölnir Silver Coin allows you to wield the power of thunder and storm. Immerse yourself in the captivating world of Nordic mythology as you follow Thor in his epic battle against his nemesis, the mighty world serpent Jörmungandr. The coin's intricate design and meticulous attention to detail beautifully depict this eternal struggle between gods and monsters.
The handle of the hammer is made from noble African Rosewood, adorned with an engraved Nordic pattern that adds a touch of authenticity and artistry. The combination of the silver hammer and the wooden handle creates a stunning contrast that further enhances the overall aesthetic appeal of the coin. Displayed in a premium showcase, the Thor Hammer Mjölnir Silver Coin is presented in a way that does justice to its legendary status.
This coin is not only a remarkable work of art but also a symbol of strength and resilience. As you hold the Thor Hammer Mjölnir Silver Coin in your hands, you can feel the weight and power it represents. It serves as a reminder of the legendary tales and the indomitable spirit that Thor embodies.
Don't miss the opportunity to own this extraordinary piece of Norse mythology. The Thor Hammer Mjölnir 500g Silver Coin is a true collector's item that combines exquisite craftsmanship, mythical significance, and a world premiere concept. Add this remarkable coin to your collection and let the power of Mjölnir inspire you on your own heroic journey.