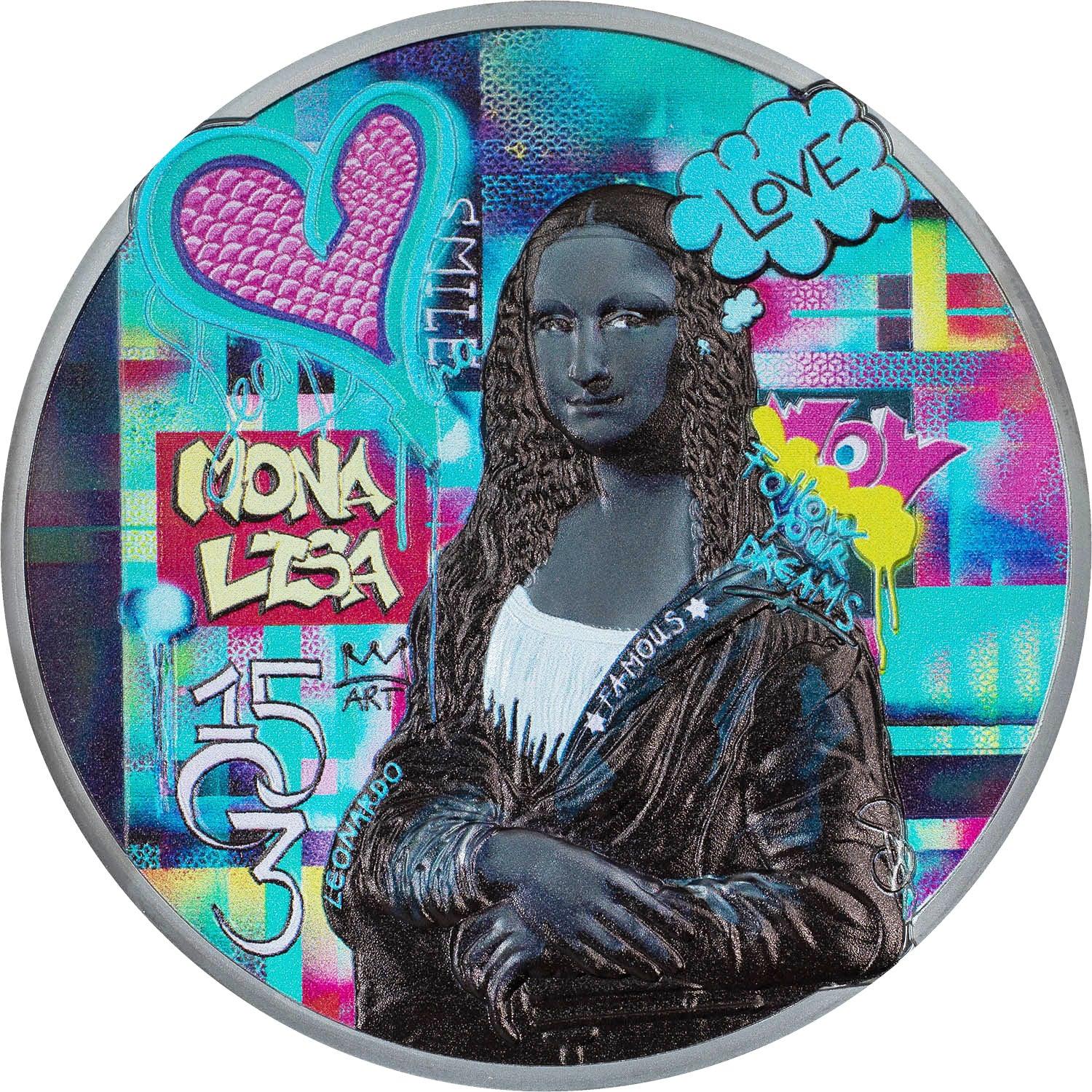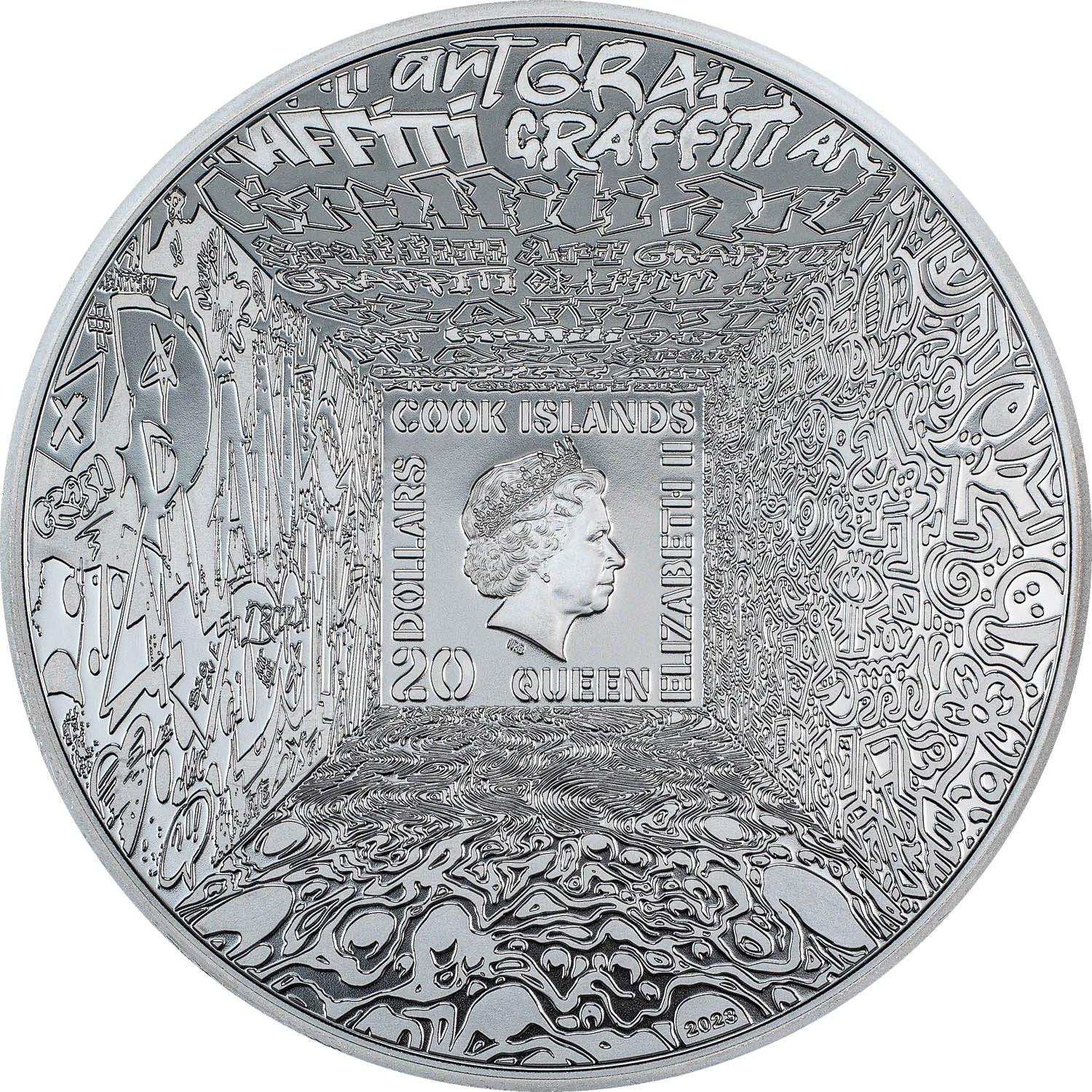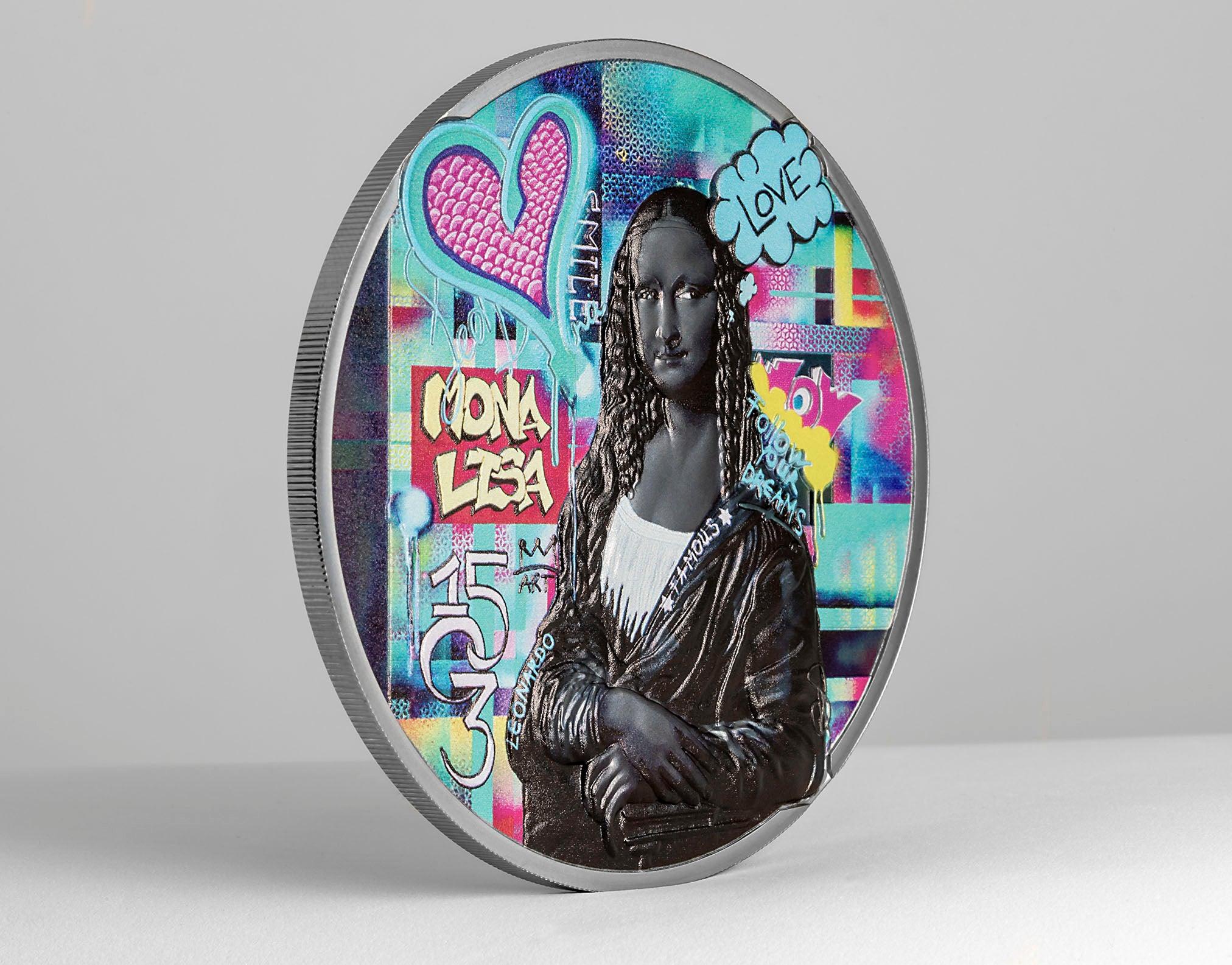 MONA LISA Graffiti Art 3 Oz Silver Coin $20 Cook Islands 2023
This wonderful 3 Oz Silver coin is the first issue in the revolutionizing coin series "Graffiti Art" and features a graffiti artwork based on the Mona Lisa. The coin has Black Proof Finish, has Smartminting© High Relief and comes in a case, along with the Certificate of Authenticity. Limited mintage of 499 pieces worldwide!
Only 1 unit left
Looking for a coin that combines the elegance of the Mona Lisa with the edgy vibe of graffiti art? Look no further than the Mona Lisa Graffiti Art 3 Oz Silver Coin! This stunning coin features a modern reinterpretation of the famous Mona Lisa painting, with bold graffiti-style splashes of color and urban elements that make this classic work of art feel fresh and contemporary.
Crafted from 3 ounces of pure silver, this limited edition coin has a mintage of just 499 pieces worldwide. Its high-quality design and intricate details make it a true work of art, perfect for collectors and art enthusiasts alike. And with its unique blend of traditional and modern art styles, this coin is sure to be a conversation starter wherever it goes. Each coin comes with a certificate of authenticity and is packaged in a beautiful display case, making it a wonderful addition to any collection.
Whether you're a fan of classic art, modern street art, or simply appreciate beautiful and unique collectibles, the Mona Lisa Graffiti Art 3 Oz Silver Coin is a must-have addition to your collection. Don't miss out on the chance to own a piece of art history that blends the old and the new in a way that's truly one-of-a-kind. Order yours today and experience the beauty and excitement of this stunning coin for yourself!