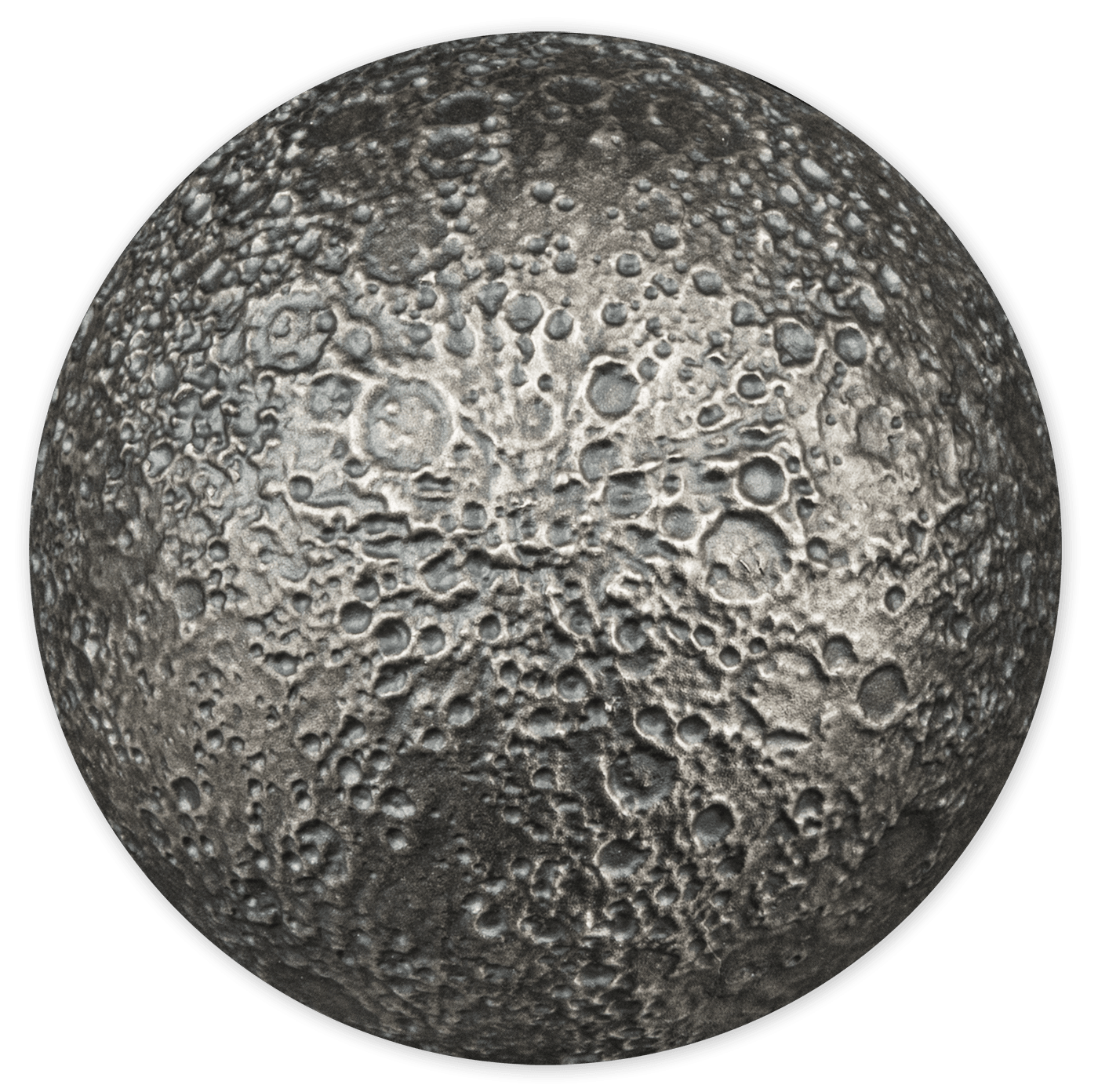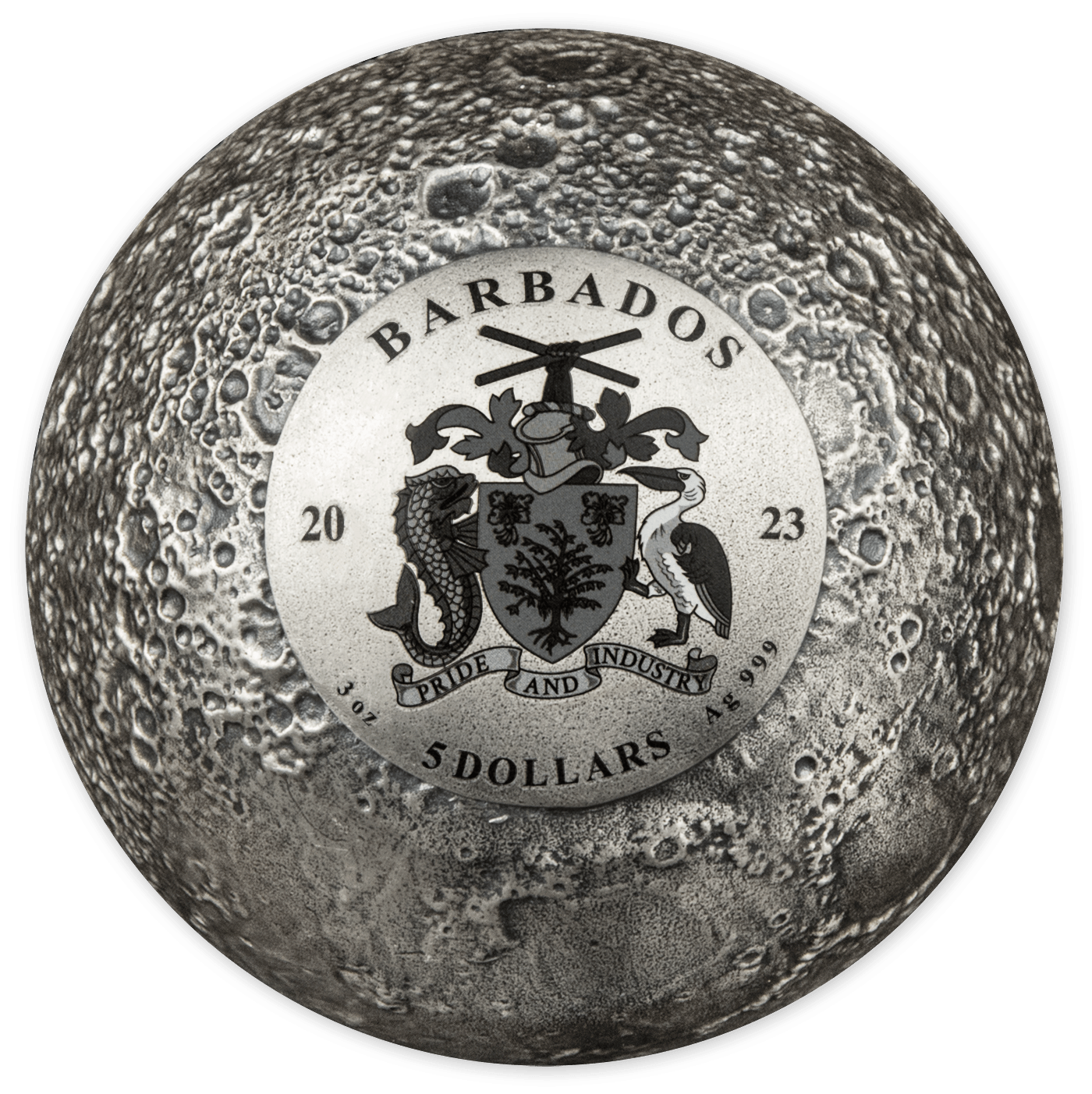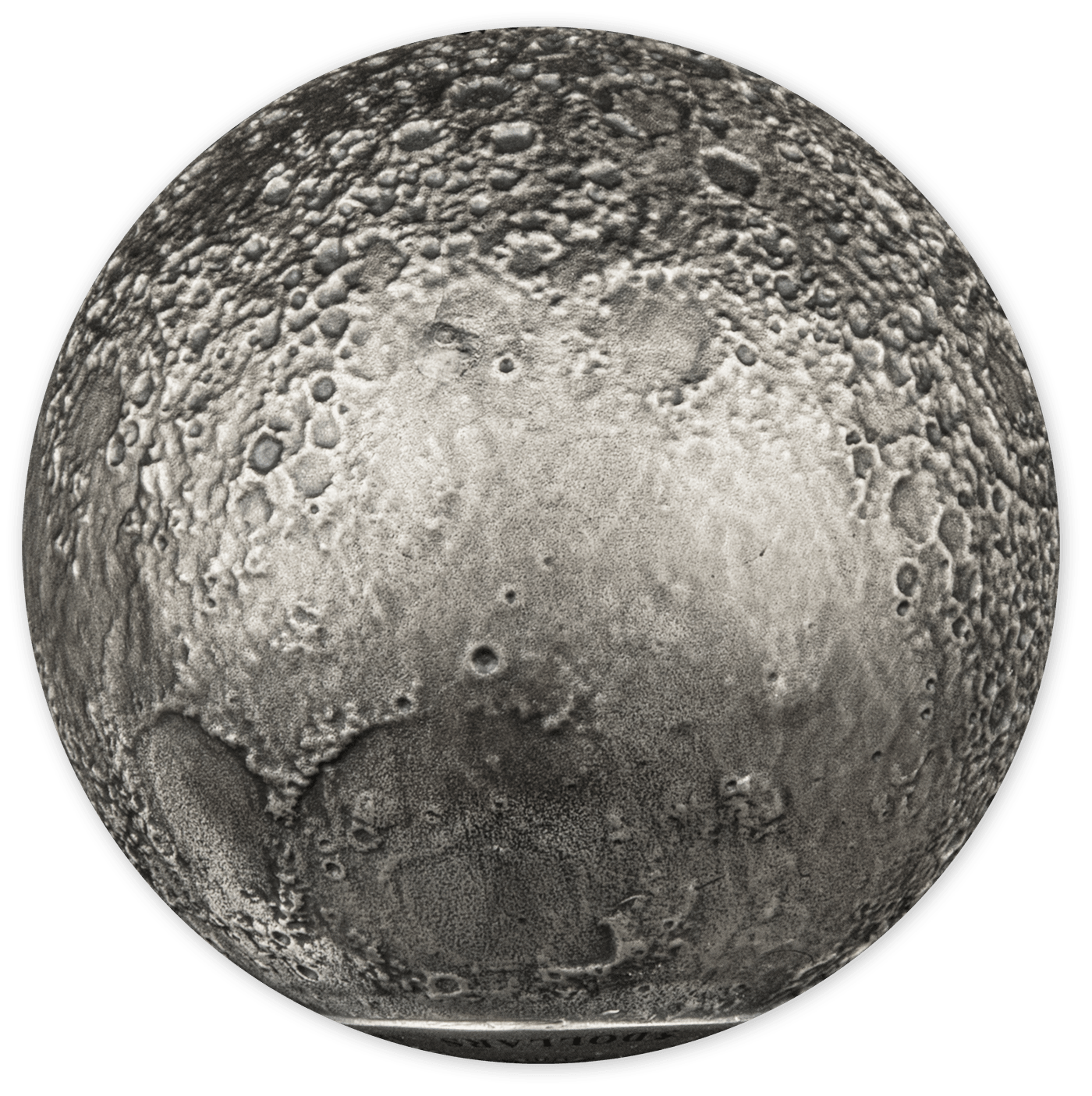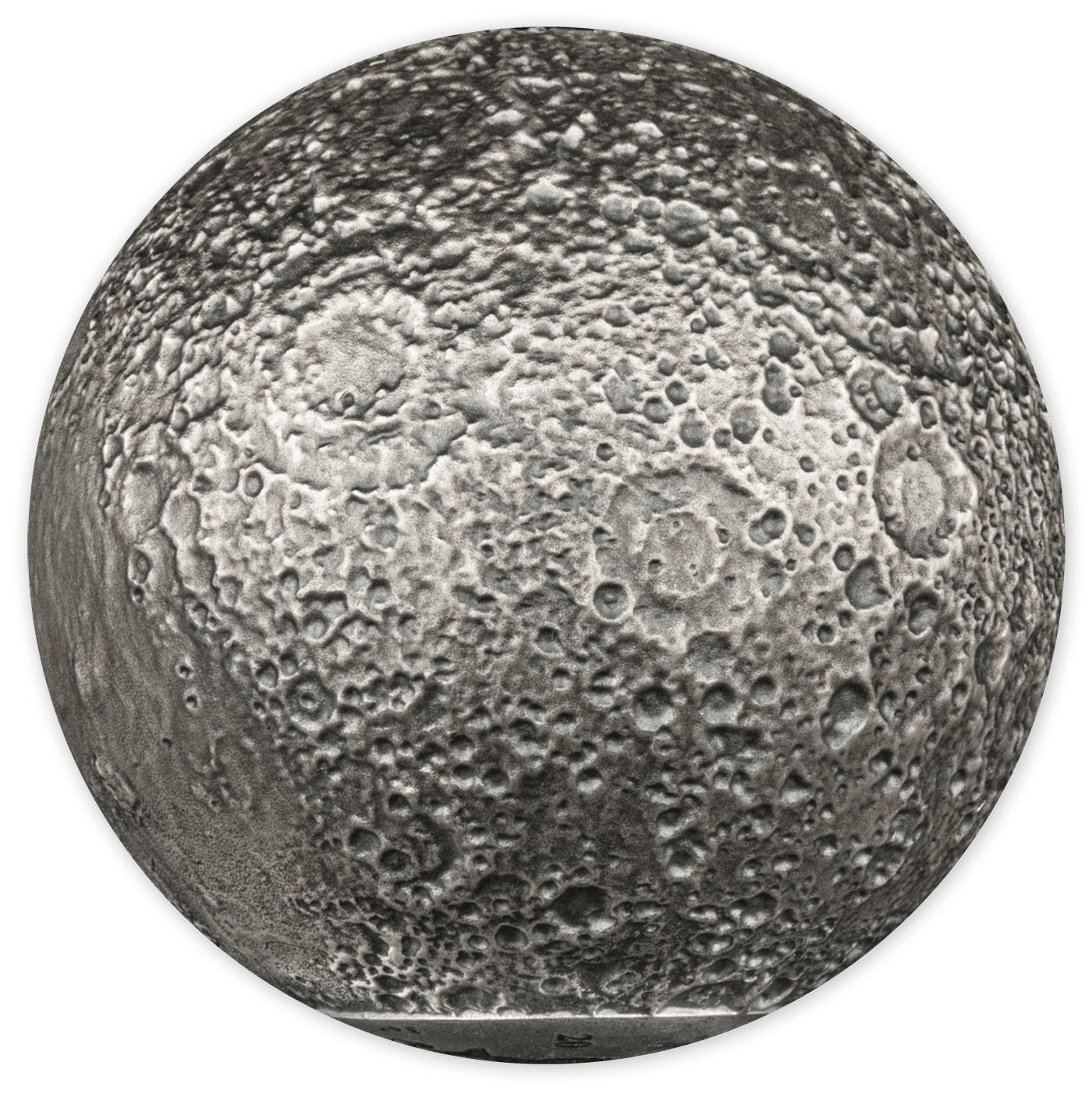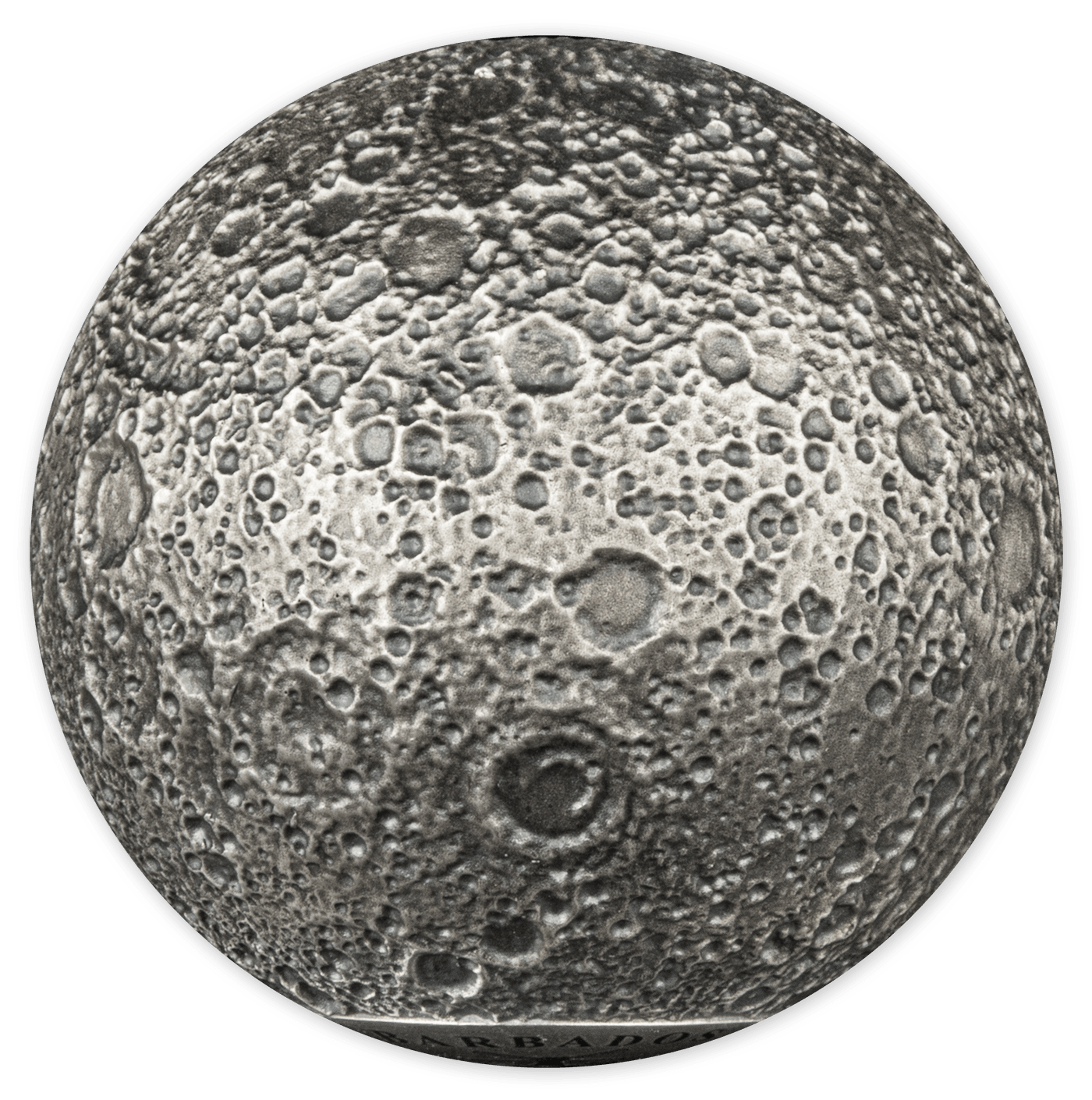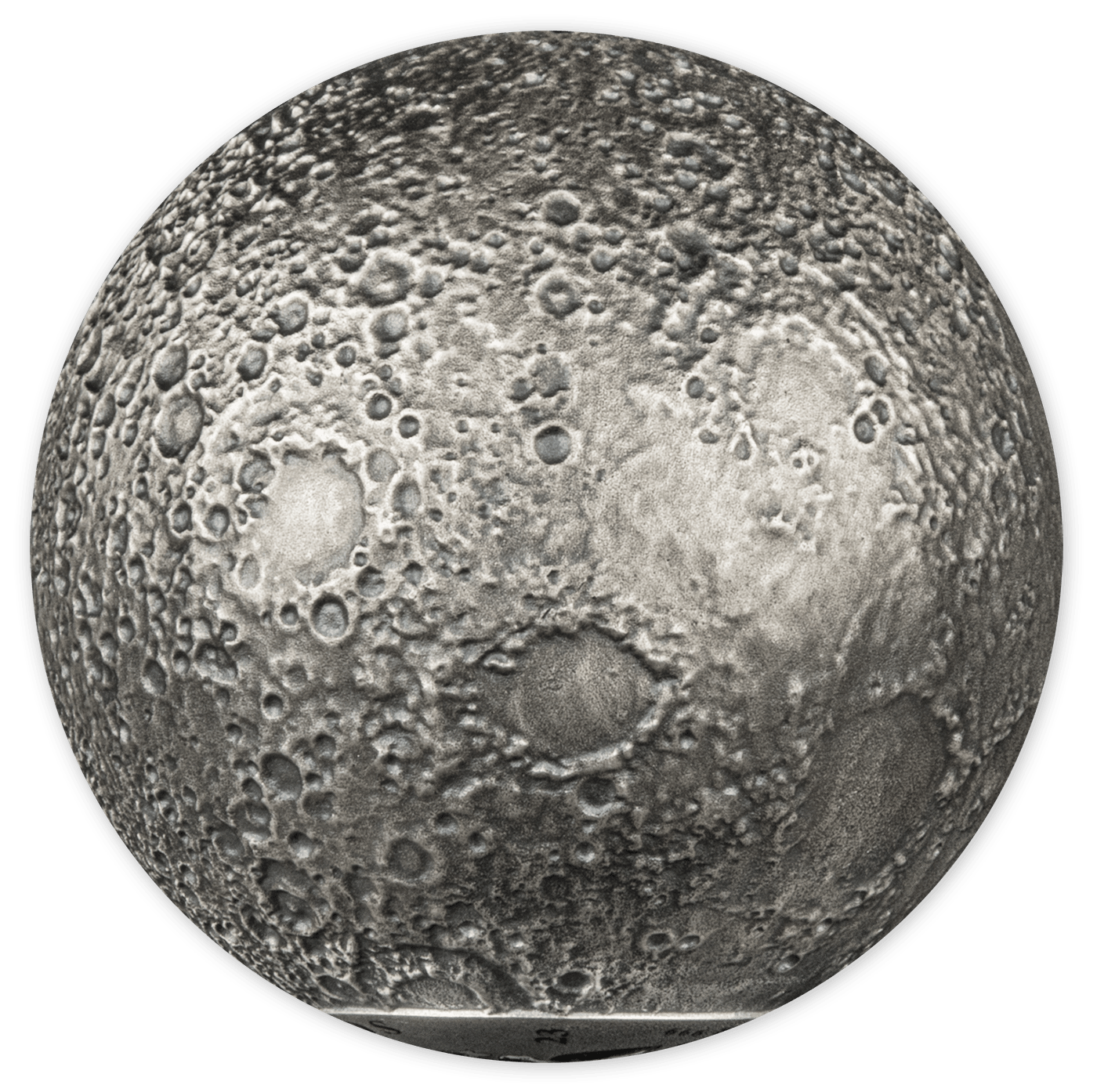 MOON SPHERICAL 3D Planet 3 Oz Silver Coin $5 Barbados 2023
This beautiful 3 Oz Silver coin is dedicated to the Moon, Earth's only natural satellite. The coin has a wonderful spherical shape and an Antique Finish quality. The coin comes in a luxury case, along with the Certificate of Authenticity. Limited mintage to only 1499 pieces worldwide!
Only 1 unit left
Embark on an interstellar journey with the latest addition to the successful Spherical Coin series, the Moon Spherical 3D Planet 3 Oz Silver Coin. Crafted with exceptional artistry and attention to detail, this coin is a must-have for astronomy enthusiasts and collectors alike. The coin's ultra-realistic surface is achieved through a dark antique finish, which creates a lifelike image of the moon's unique features, such as craters and valleys.
One of the highlights of this stunning coin is the application of the Coat of Arms through an innovative "Water Transfer Print" technique, which enhances the visual appeal of the coin. The Coat of Arms is a symbol of authority, power, and prestige and adds a touch of grandeur to this exquisite piece. The combination of the moon's realistic surface and the Coat of Arms makes this coin an exceptional work of art that is sure to impress.
The Moon Spherical 3D Planet 3 Oz Silver Coin is a limited edition, with only 1,499 coins available worldwide. Each coin comes in a 360° packaging that allows for easy storage and display. The packaging is designed to showcase the coin's unique features and adds to the overall appeal of this exquisite piece.
The Moon Spherical 3D Planet 3 Oz Silver Coin is an exceptional work of art that pays tribute to our closest celestial neighbor. With its lifelike moon surface, innovative Coat of Arms application, limited mintage, and stunning packaging, this coin is a true masterpiece that deserves a place in every collector's portfolio. Order now and embark on an extraordinary journey to the moon and beyond!