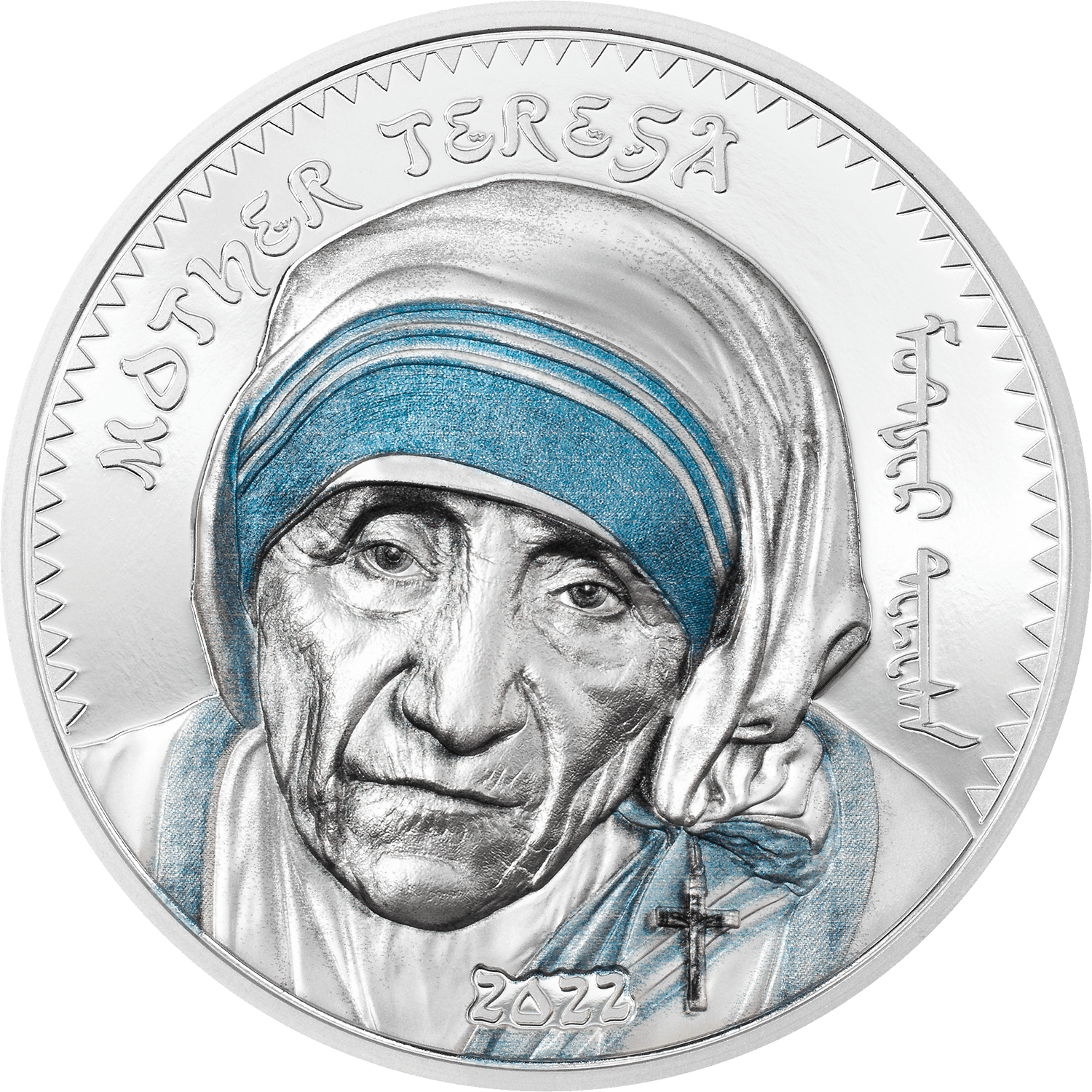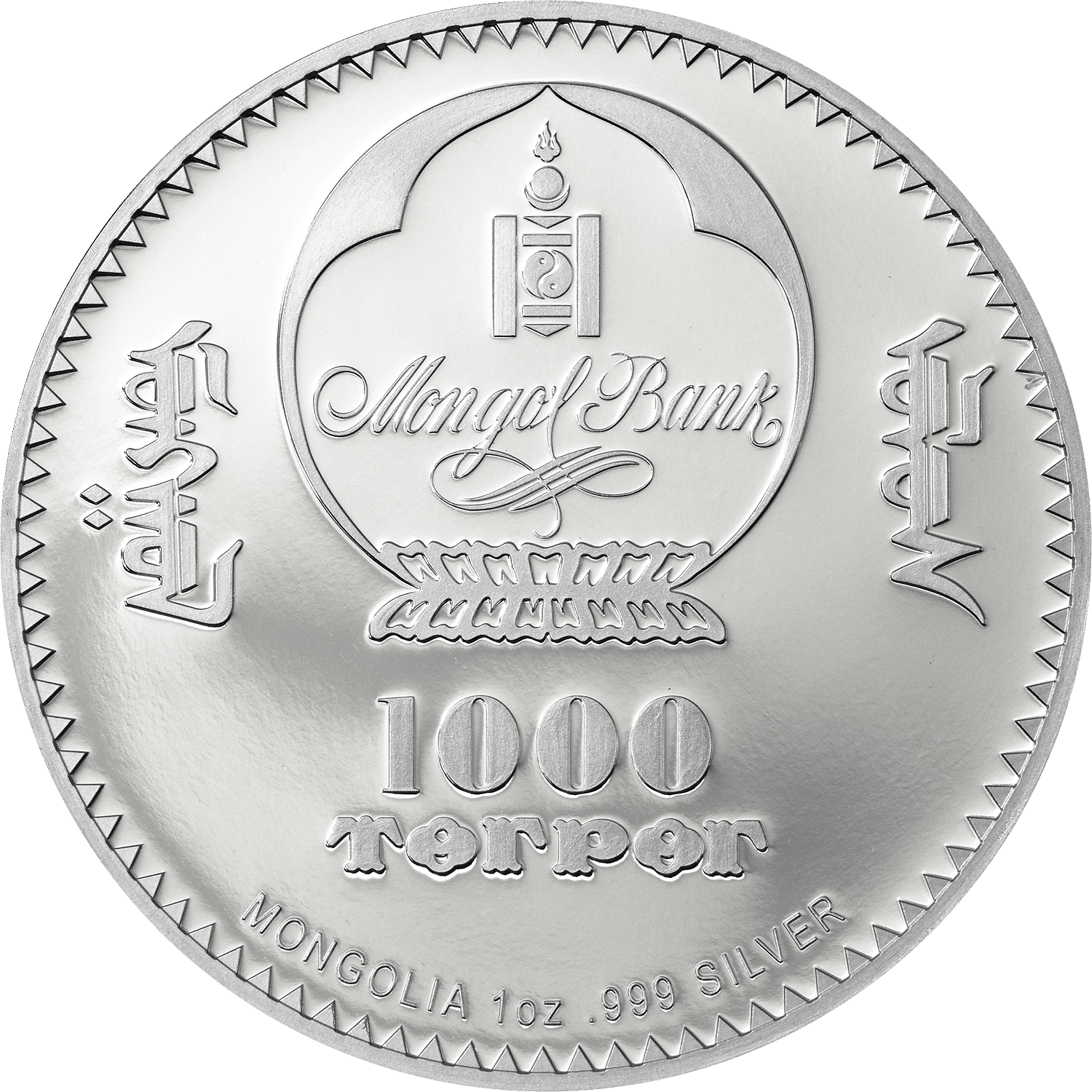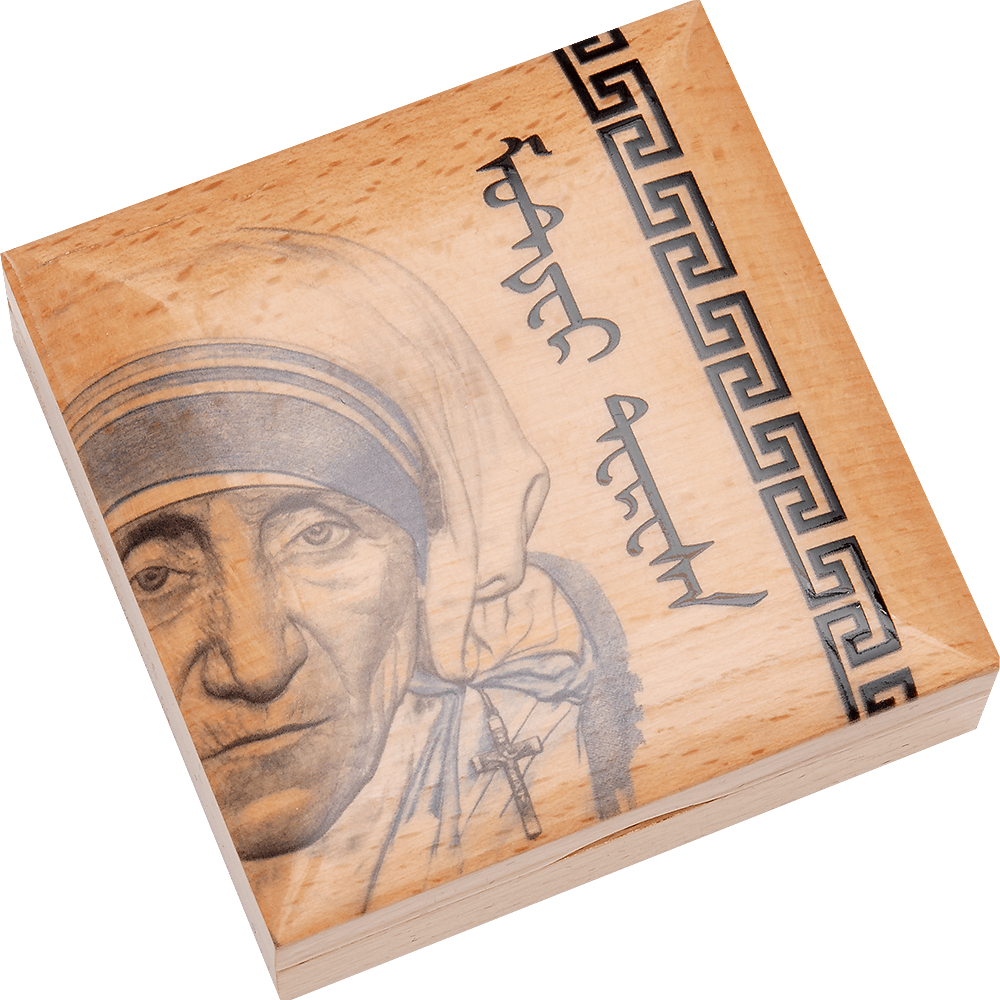 MOTHER TERESA 1 Oz Silver Coin 1000 Togrog Mongolia 2022
This beautiful 1 Oz Silver coin is dedicated to the "Angel of Mercy", a woman who helped a lot of poor people - Mother Teresa. The coin features the Smartminting technology, has an incredible design, has a beautiful colouration and comes in a case, along with the Certificate of Authenticity. This is a Last Edition with a limited mintage to 1000 pieces worldwide!
Celebrating the remarkable life and legacy of Mother Teresa, the Mother Teresa 1 Oz Silver Coin is a testament to her selfless devotion and unwavering compassion. As the final release in our Revolutionaries series, this coin commemorates a true champion of the underprivileged and serves as a lasting tribute to her extraordinary impact on the world.
Born as Anjezë Bojaxhiu in Skopje, Mother Teresa dedicated her life to serving the poorest of the poor. In 1950, she founded the Missionaries of Charity, a religious congregation that continues to provide care and support to those in need across 133 countries. From managing homes for the terminally ill to running soup kitchens, orphanages, and schools, Mother Teresa's tireless efforts touched the lives of countless individuals.
This 1 oz silver proof coin captures the essence of Mother Teresa's compassionate spirit with remarkable detail and artistry. The high relief design brings her image to life, showcasing her wearing her iconic white and blue sari. The application of color adds an extra dimension, making the coin truly captivating and vibrant.
With a limited mintage of only 1000 pieces, this coin is a rare and precious collector's item. Each coin is meticulously crafted to the highest standards, ensuring its quality and beauty. Measuring 38.61 mm in size, it is a substantial piece that commands attention and serves as a lasting reminder of Mother Teresa's incredible legacy.
Alongside the silver coin, a companion half gram classic gold proof is available, featuring the same image of Mother Teresa in a smaller format. With a mintage of 5000, this gold coin offers a unique opportunity to own a piece of history in a different precious metal.
Whether you're a devoted follower of Mother Teresa's teachings, a collector of significant coins, or simply someone inspired by acts of compassion and kindness, the Mother Teresa 1 Oz Silver Coin is a remarkable tribute to an extraordinary individual. It serves as a symbol of her enduring legacy and the profound impact she made on the lives of those she touched.
smartminting©
The smartminting© technology is a ground-breaking advancement in contemporary numismatics that permits an unparalleled level of ultra-high relief, and it establishes novel benchmarks in the coin industry.
This technology enables the production of standard weight coins with larger diameters, while maintaining high relief height.

It also allows for coins with greatly reduced weight to maintain standard relief heights and permits coins with only slightly increased weight to exhibit high reliefs.