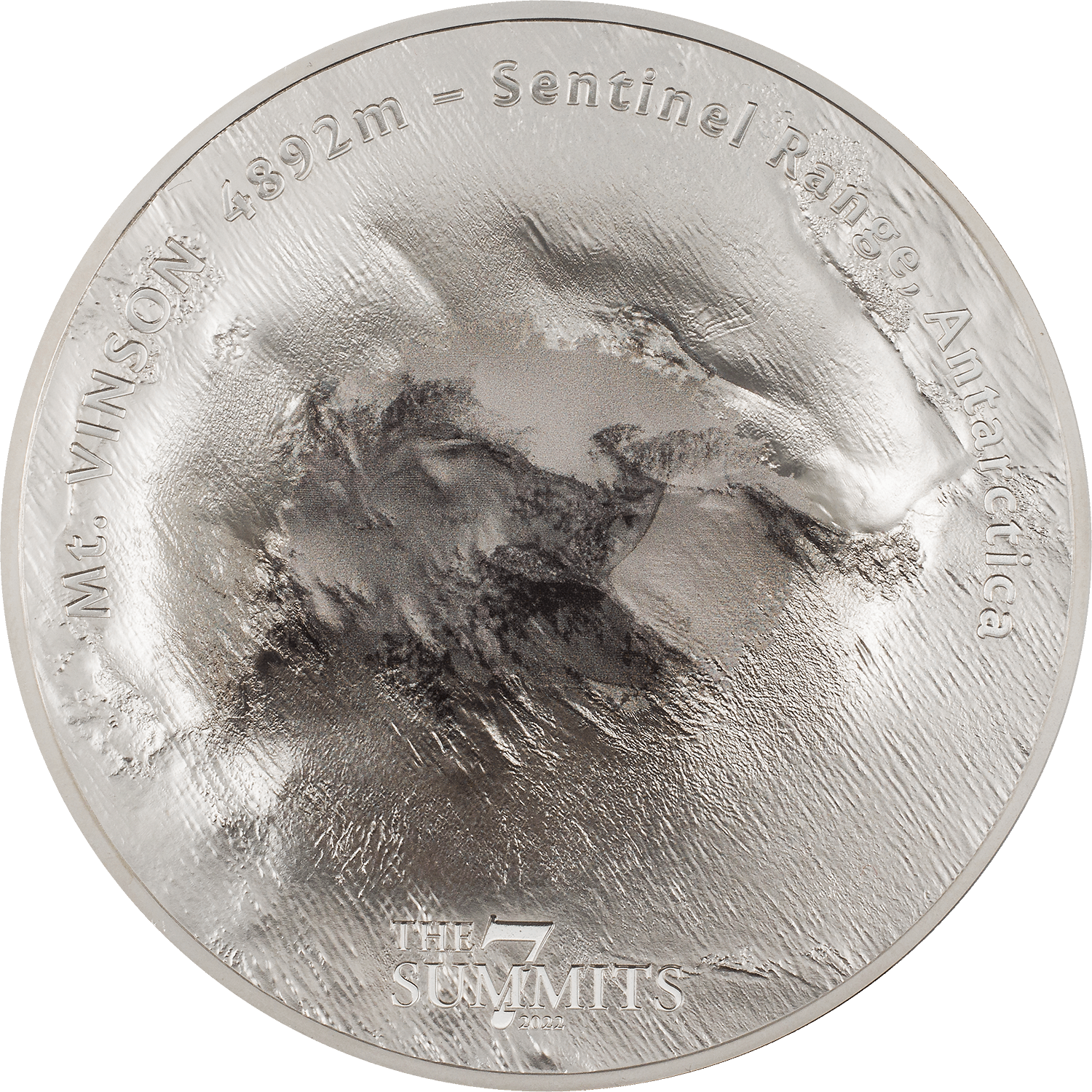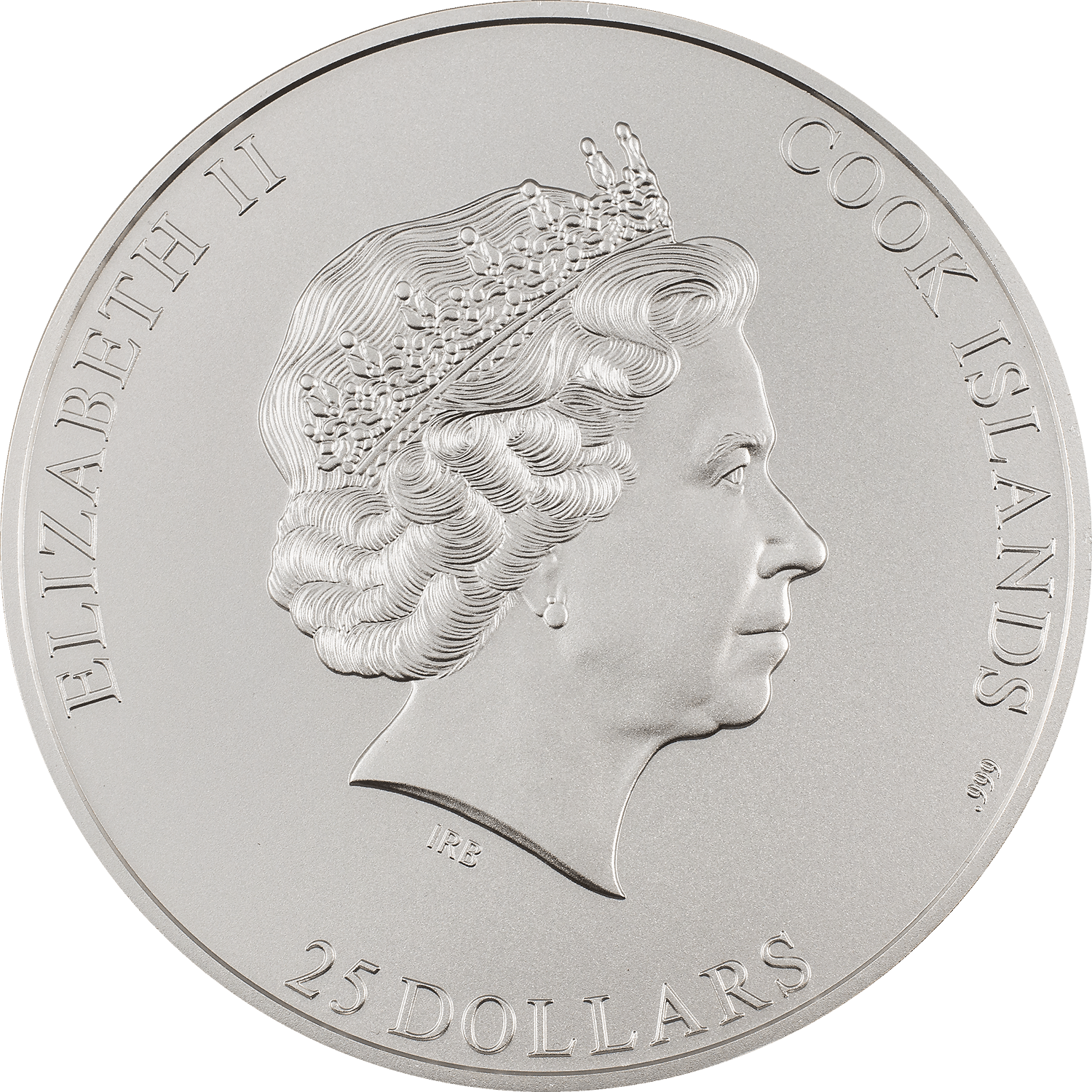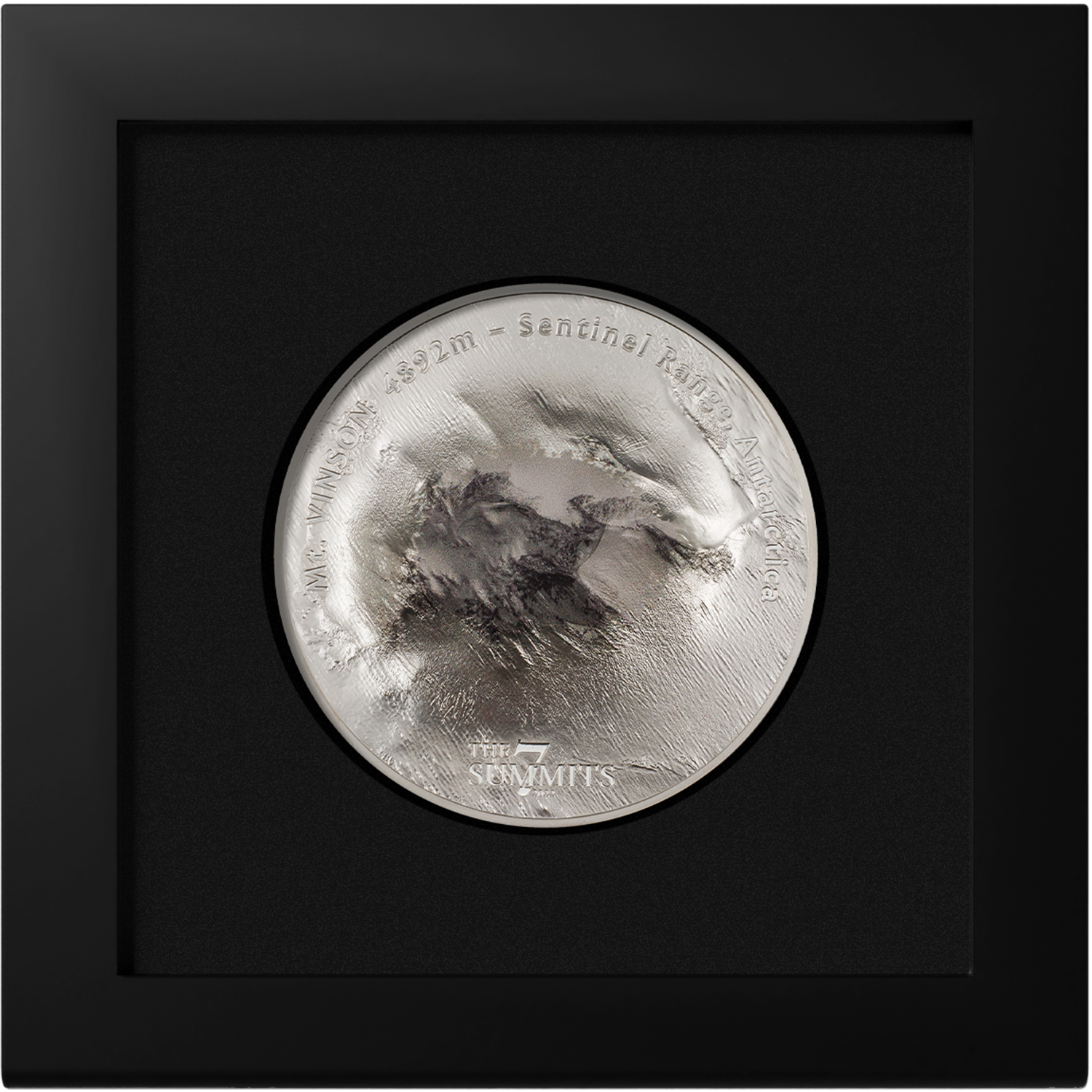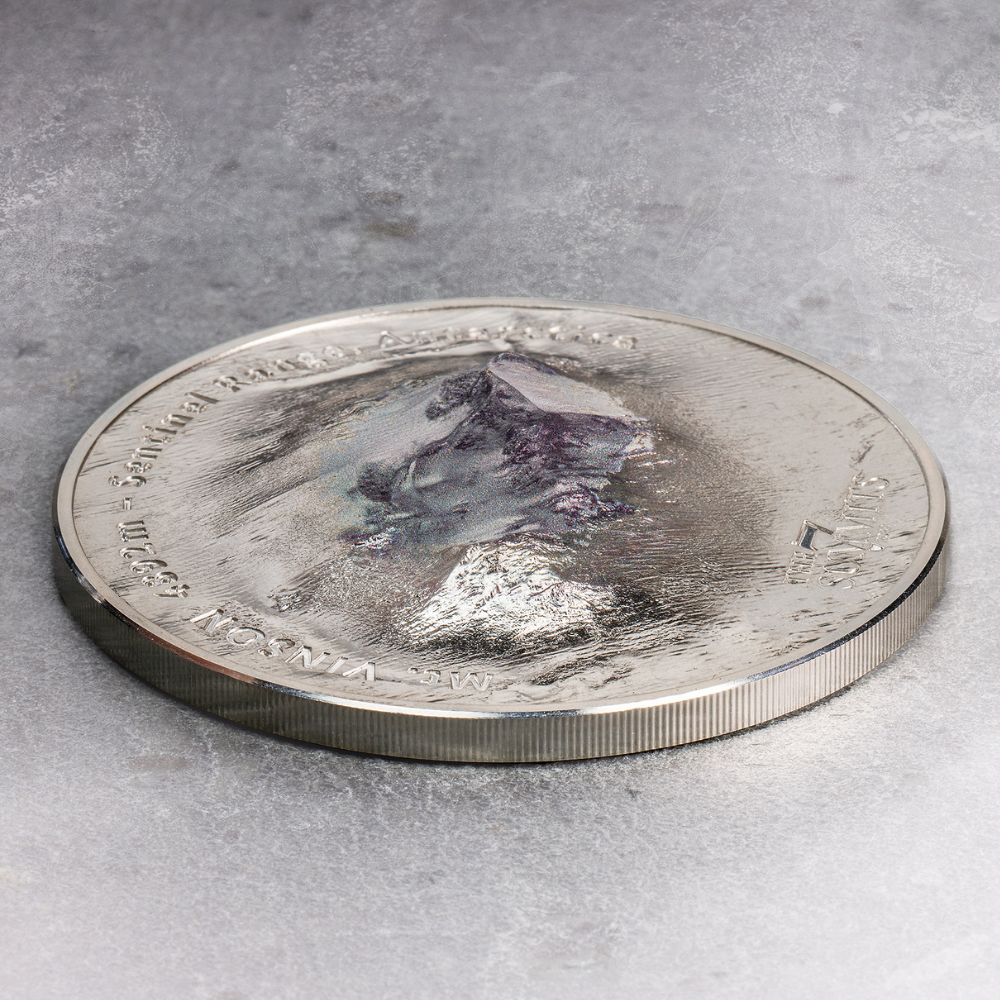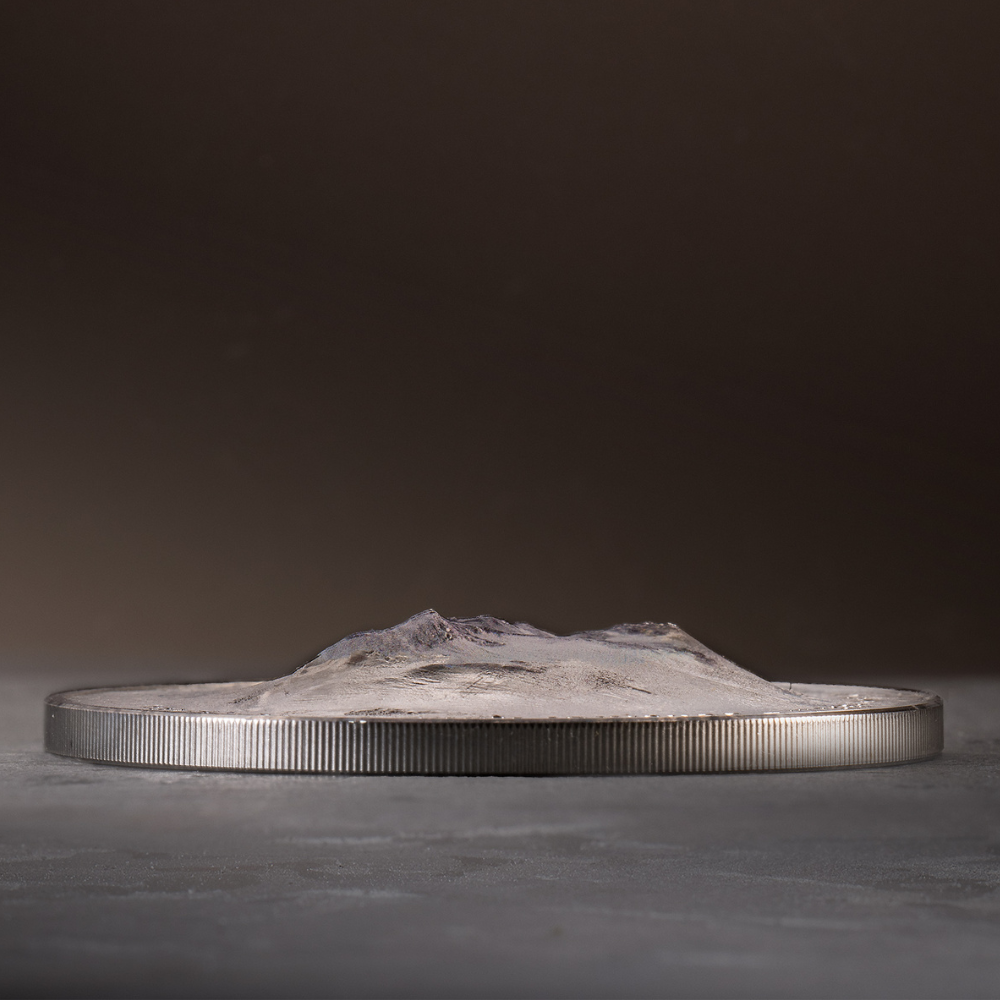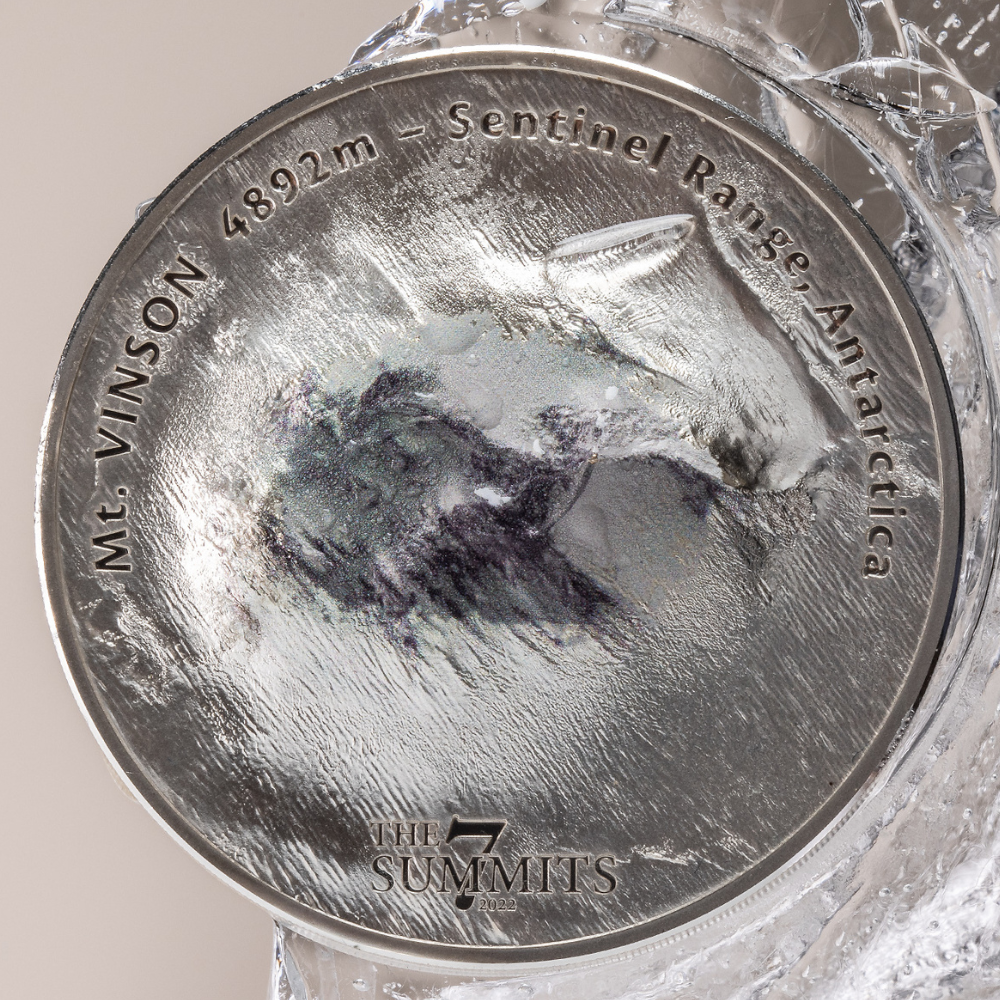 MT VINSON 7 Summits 5 Oz Silver Coin $25 Cook Islands 2022
This beautiful 5 Oz Silver coin is the new release in the "7 Summits" series, dedicated to the world's highest and most famous peaks. In this edition – Mt. Vinson. The coin features Smartminting technology, has a beautiful coloration and comes in a display case, along with the Certificate of Authenticity. Limited mintage of 777 pieces worldwide!
In stock
Behold the grand finale of our remarkable 7 Summits series: the mighty Mount Vinson. This 5 oz silver coin encapsulates the awe-inspiring journey to conquer the world's highest peaks, culminating in the breathtaking challenge of the Antarctic wilderness. Brace yourself for an unforgettable experience as you embark on a numismatic adventure like no other.
As we venture into the Antarctic's frigid expanse, Mount Vinson emerges as a formidable presence. Standing tall on the southern part of the Sentinel Range, this majestic peak is shrouded in an icy landscape that tests the limits of human endurance. With its remote location over 1,200 kilometers (750 miles) from the South Pole, Mount Vinson is the epitome of seclusion, earning its status as the most remote of the 7 Summits.
Immerse yourself in the spirit of exploration as you hold this 5 oz silver coin in your hands. Crafted with meticulous attention to detail, the coin showcases Mount Vinson in all its grandeur, surrounded by a pristine icy wilderness. The smartminting® technology employed in its creation ensures ultra-high relief, bringing the mountain's rugged features to life with stunning clarity.
Limited to a mintage of just 777 pieces, this coin is a true collector's gem. Each coin is minted from .999 fine silver, representing the pinnacle of purity and quality. With a diameter of 65 mm, the Mount Vinson coin demands attention and serves as a striking centerpiece for any collection.
Whether you are an avid mountaineer, a passionate adventurer, or a dedicated numismatist, the Mount Vinson 7 Summits silver coin is a testament to the indomitable human spirit and the pursuit of excellence. Embark on this remarkable journey, complete your 7 Summits collection, and forever commemorate the triumphs and challenges faced along the way. The summit awaits you.
smartminting©
The smartminting© technology is a ground-breaking advancement in contemporary numismatics that permits an unparalleled level of ultra-high relief, and it establishes novel benchmarks in the coin industry.
This technology enables the production of standard weight coins with larger diameters, while maintaining high relief height.

It also allows for coins with greatly reduced weight to maintain standard relief heights and permits coins with only slightly increased weight to exhibit high reliefs.