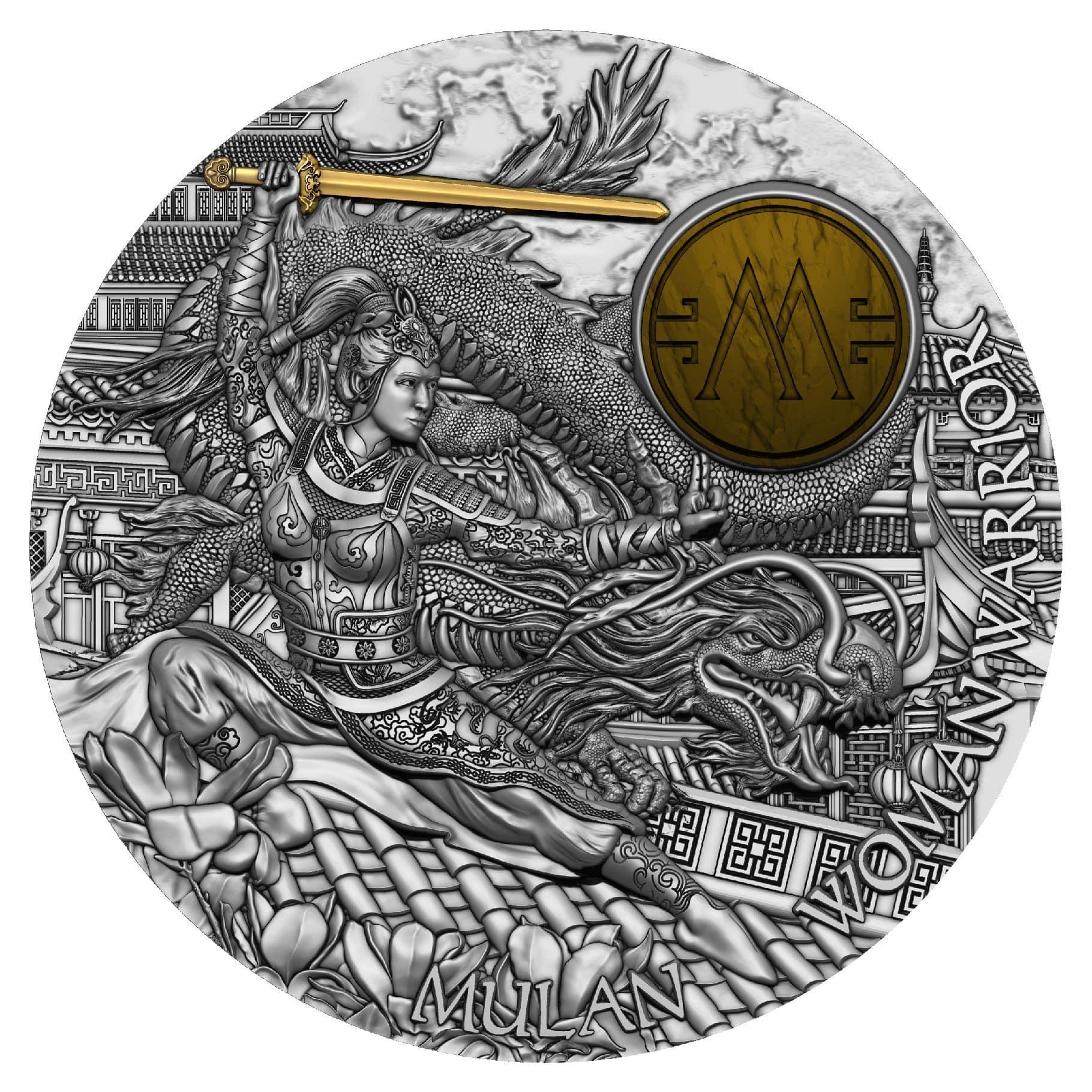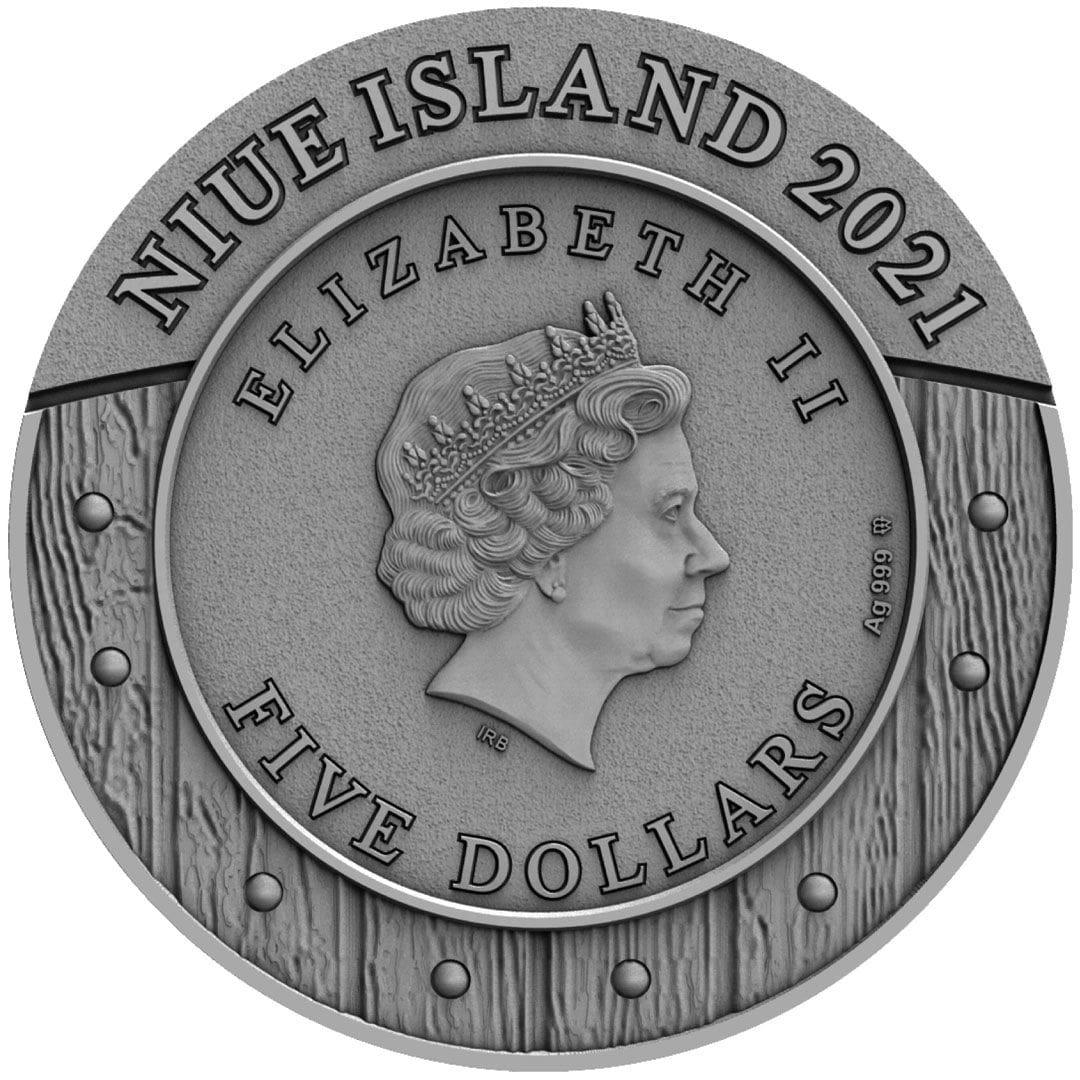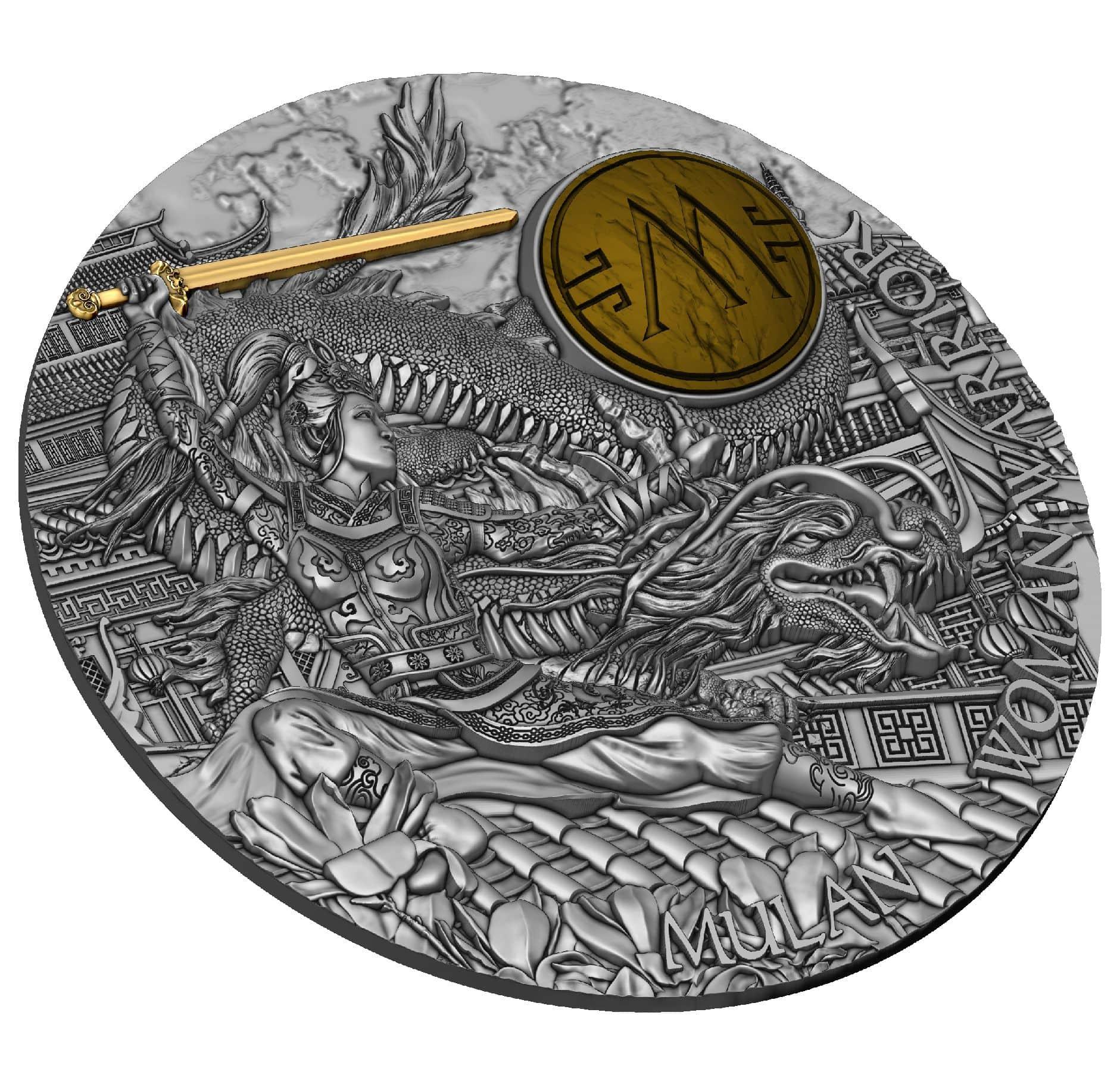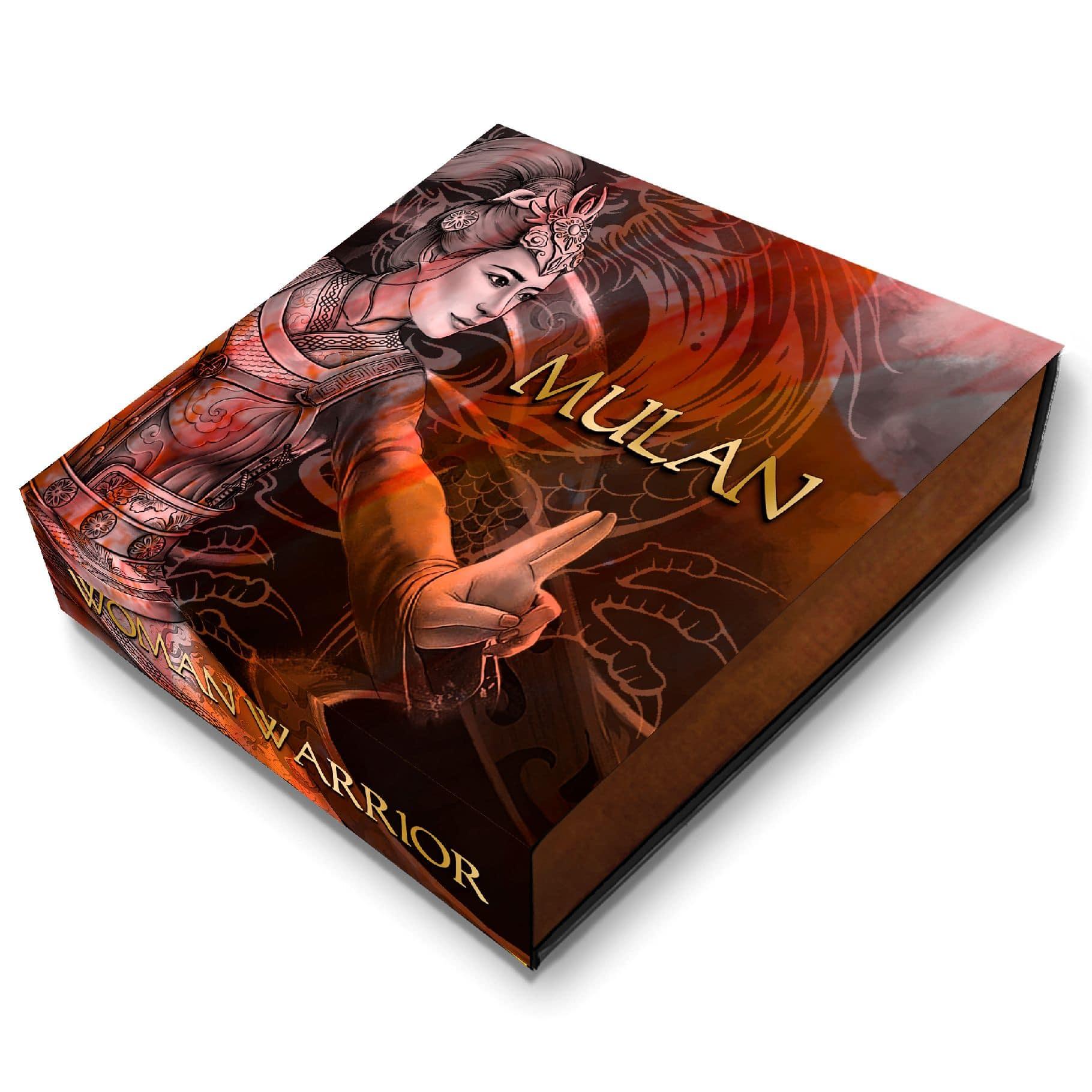 MULAN Woman Warrior III 2 Oz Silver Coin $5 Niue 2021
This beautiful 2 Oz Silver coin is the third issue in the "Woman Warrior" series and depicts Mulan, a legendary Chinese heroine who enlisted in an all-male army. The coin has an incredible High Relief, has a selective Gold plating and a wooden insert, has an Antique Finish quality and comes in a wooden case, along with the Certificate of Authenticity. Limited mintage to only 555 pieces worldwide!
Only 1 unit left
Step into the world of ancient China and honor the legendary Mulan with the MULAN Woman Warrior III 2 Oz Silver Coin. This exceptional coin pays homage to the brave and courageous woman who defied tradition and fought for her family and country. Crafted with exquisite artistry, this coin captures the essence of Mulan's strength and determination.
The coin is minted from 0.999 pure silver, ensuring its quality and value. With a weight of 2 oz and a diameter of 45 mm, it provides ample space to showcase the intricate design elements that make this coin truly remarkable. The antique finish adds a touch of authenticity, evoking the spirit of ancient China and paying tribute to Mulan's enduring legacy.
Limited to only 555 pieces worldwide, this coin is a rare and highly sought-after collectible. Each coin is individually numbered, adding to its exclusivity and desirability among collectors. As a proud owner of this coin, you will hold a piece of Mulan's inspiring story and the honor she brought to her family.
The MULAN Woman Warrior III 2 Oz Silver Coin combines various techniques to bring the design to life. The clever use of gilding adds a touch of opulence, highlighting key elements and enhancing the visual appeal of the coin. The intricate wooden inlay represents Mulan's connection to nature and her unwavering spirit. Each detail is meticulously crafted, showcasing the skill and craftsmanship of the minting process.
One of the standout features of this coin is the ultra-high relief, which brings depth and dimension to the design. The carefully sculpted elements rise from the surface, creating a captivating and immersive experience. Every line, every curve tells a story of Mulan's bravery and determination, inspiring all who behold this magnificent coin.
The MULAN Woman Warrior III 2 Oz Silver Coin is not just a collector's item; it is a testament to the power of women and their ability to overcome adversity. It celebrates Mulan's unwavering spirit, courage, and dedication, reminding us of the timeless values she represents. Acquire this remarkable coin and pay tribute to one of the greatest heroines in history, honoring Mulan's legacy for generations to come.