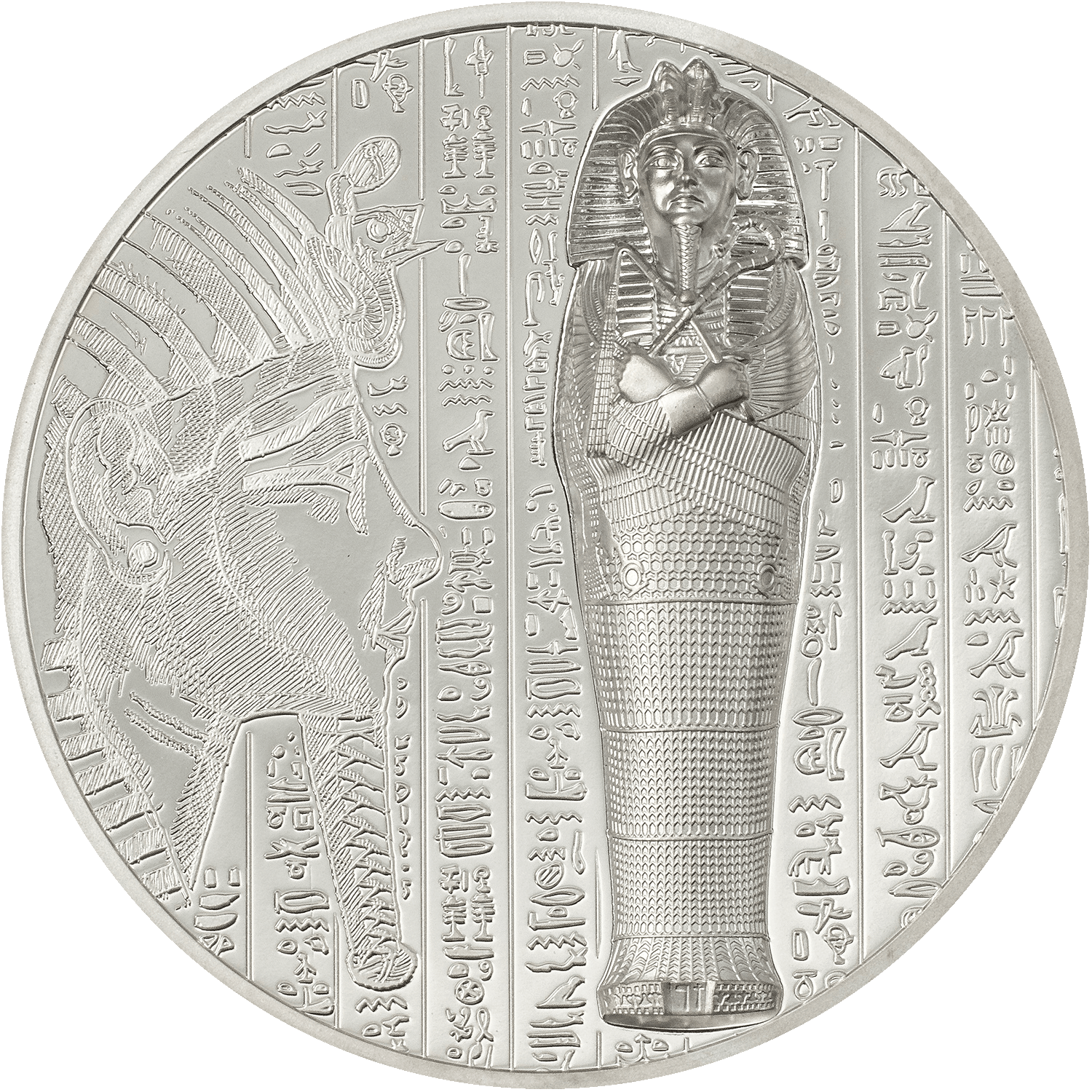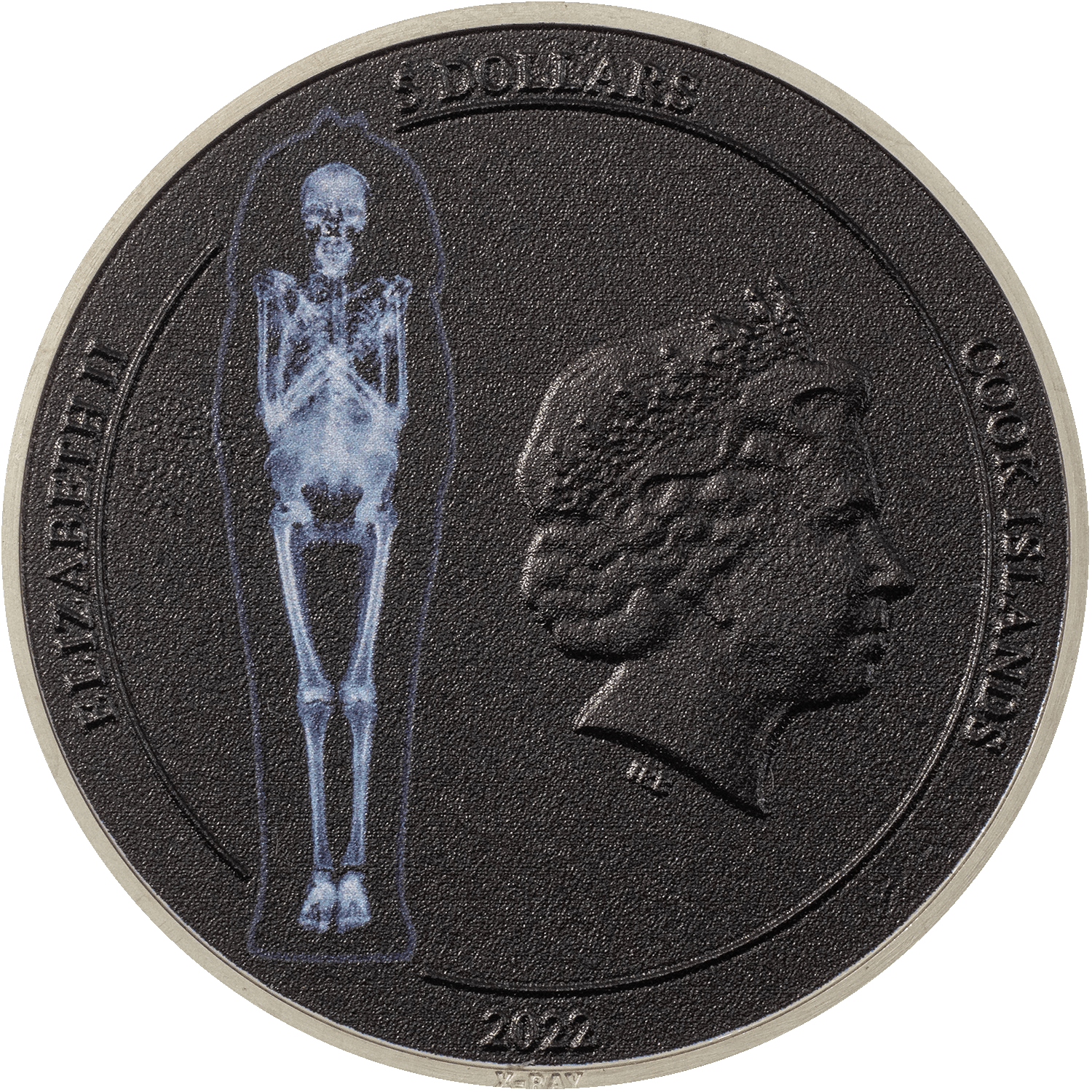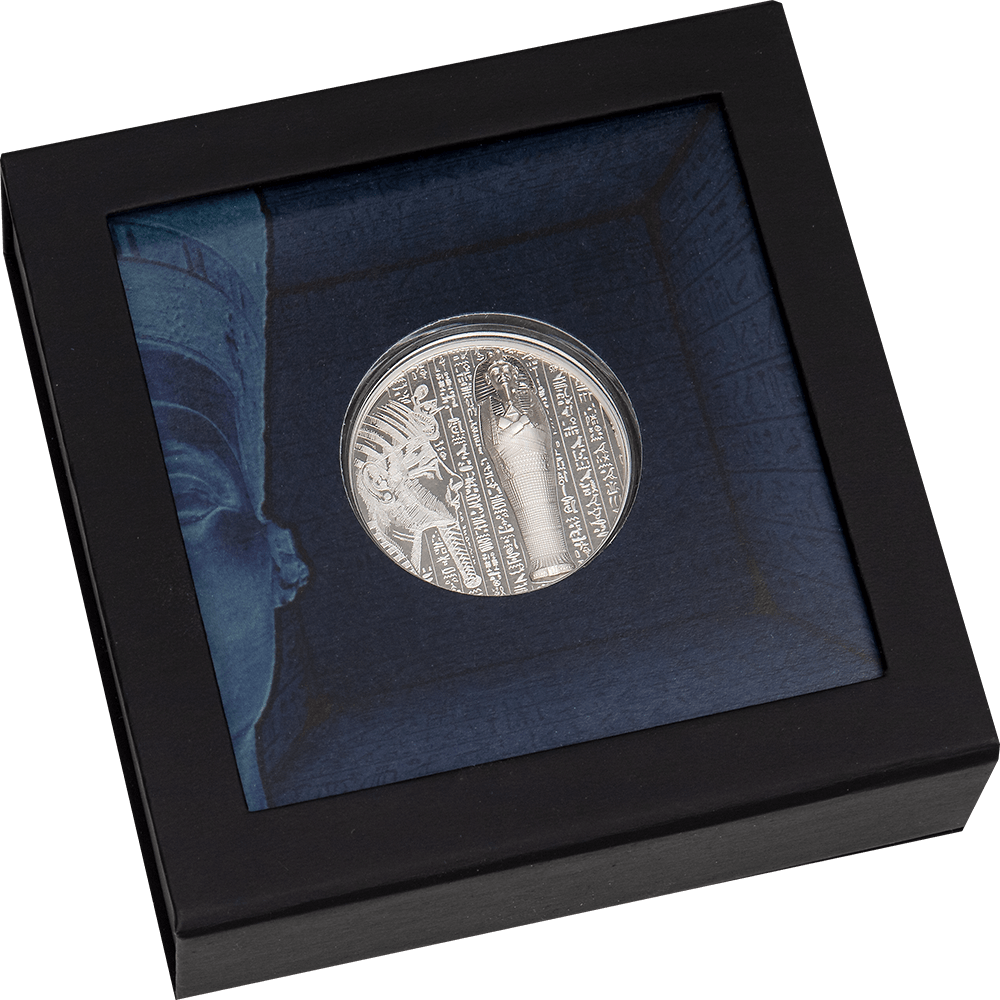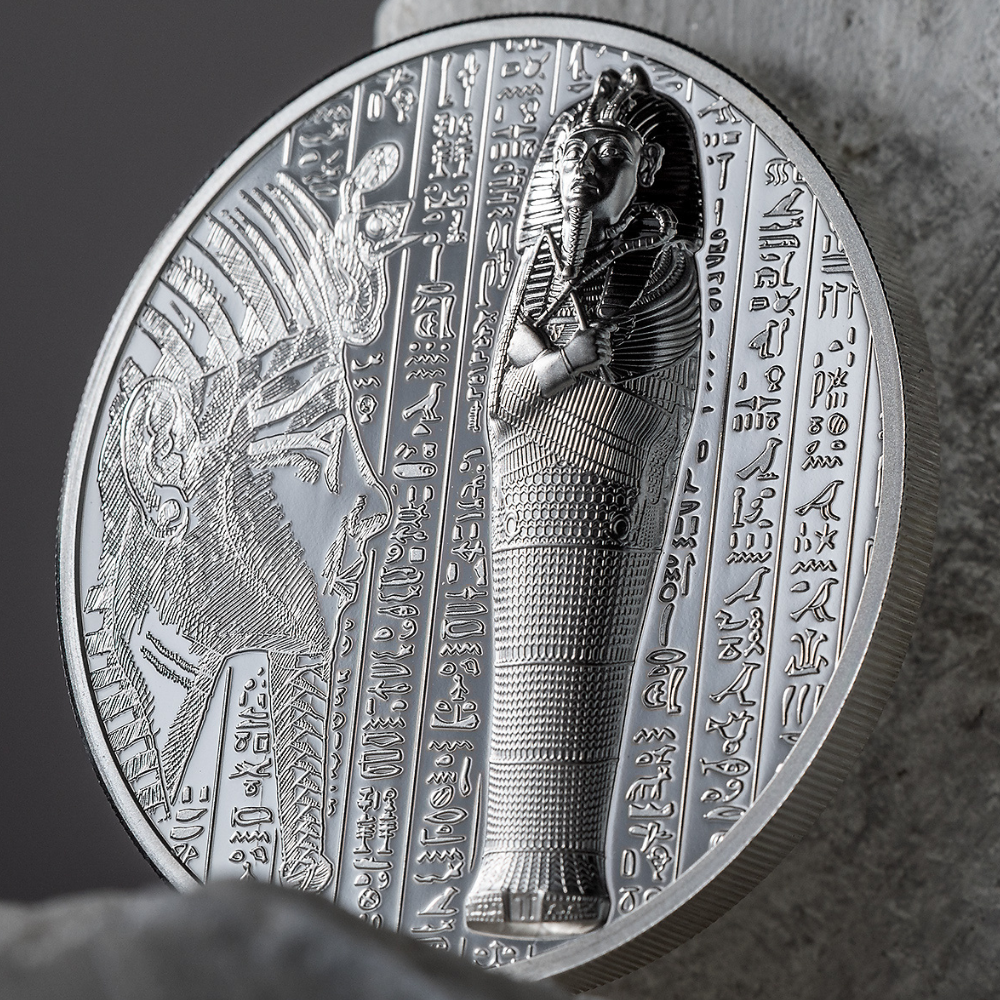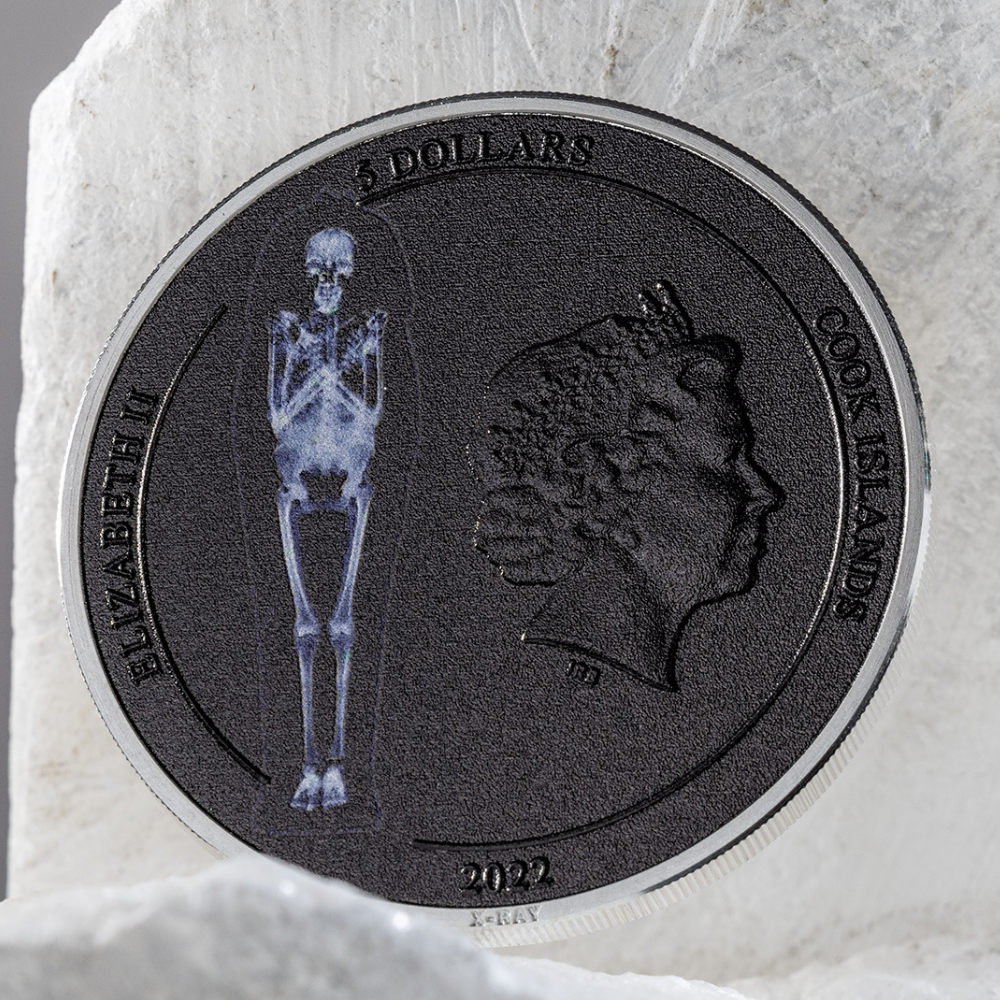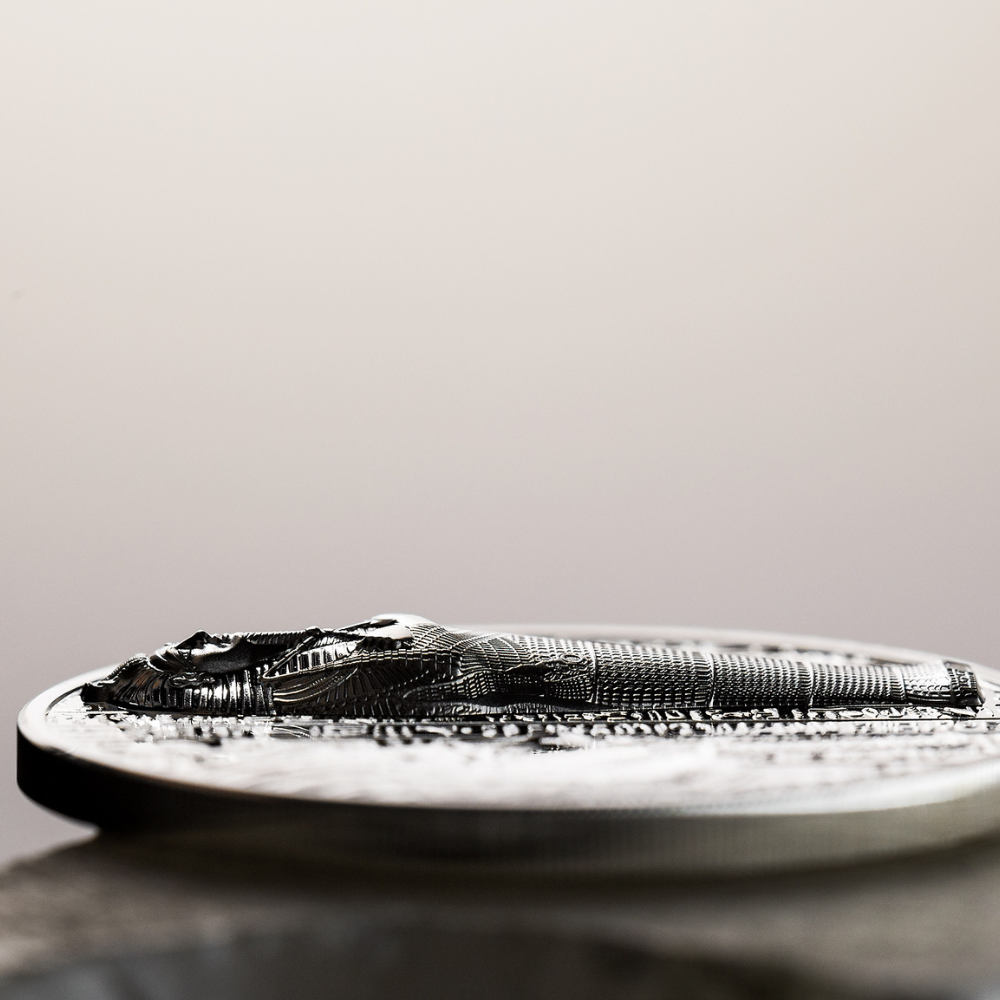 MUMMY X Ray 1 Oz Silver Coin $5 Cook Islands 2022
This incredible 1 Oz Silver coin is the second issue in the "X-Rays" series, embodying the fascinating idea of mixing an ancient topic with the modern invention of the x-rays. In this issue, the Mummy. The coin features Smartminting technology, has Proof quality with selective coloration and comes in a case, along with the Certificate of Authenticity. Limited mintage of 999 pieces worldwide!
Step into the realm of ancient Egypt with the extraordinary MUMMY X Ray 1 Oz Silver Coin. This coin is a testament to the fusion of ancient history and modern technology, capturing the essence of Egyptian mummification in stunning detail. The reverse of the coin features an ultra-high relief depiction of a mummy, surrounded by intricate Egyptian hieroglyphs. Every contour and bandage is meticulously crafted, bringing the mummy's form to life.
What sets this coin apart is its innovative use of colorization and x-ray imaging. On the obverse side, the coin showcases a colorized x-ray image of the mummy, revealing its skeletal structure and providing a unique perspective into the preservation techniques of ancient Egypt. This combination of ancient artistry and modern imaging technology creates a truly mesmerizing visual experience.
Limited to only 999 pieces, this proof coin is a must-have for collectors and enthusiasts of ancient history. Each coin is struck with precision using smartminting® technology, ensuring the highest quality and exquisite detail. The 1 oz silver composition adds a touch of elegance and weight to the coin, making it a valuable addition to any collection.
Embark on a journey through time with the MUMMY X Ray 1 Oz Silver Coin, a tribute to the ancient art of mummification and the marvels of modern minting. Whether you're an avid collector or simply fascinated by ancient civilizations, this coin offers a captivating glimpse into the mysteries of ancient Egypt. Don't miss your chance to own this unique and limited-edition piece of history.
smartminting©
The smartminting© technology is a ground-breaking advancement in contemporary numismatics that permits an unparalleled level of ultra-high relief, and it establishes novel benchmarks in the coin industry.
This technology enables the production of standard weight coins with larger diameters, while maintaining high relief height.

It also allows for coins with greatly reduced weight to maintain standard relief heights and permits coins with only slightly increased weight to exhibit high reliefs.