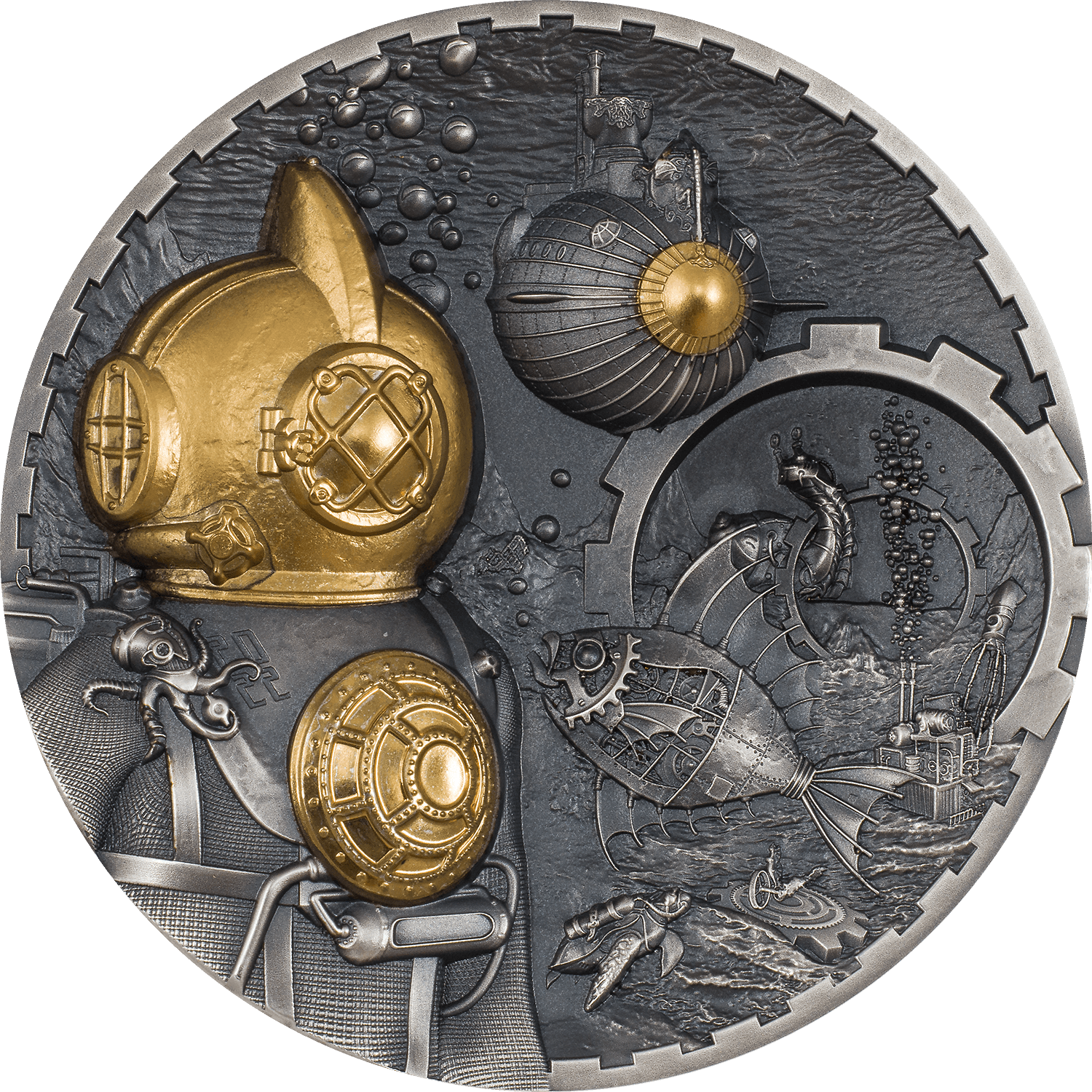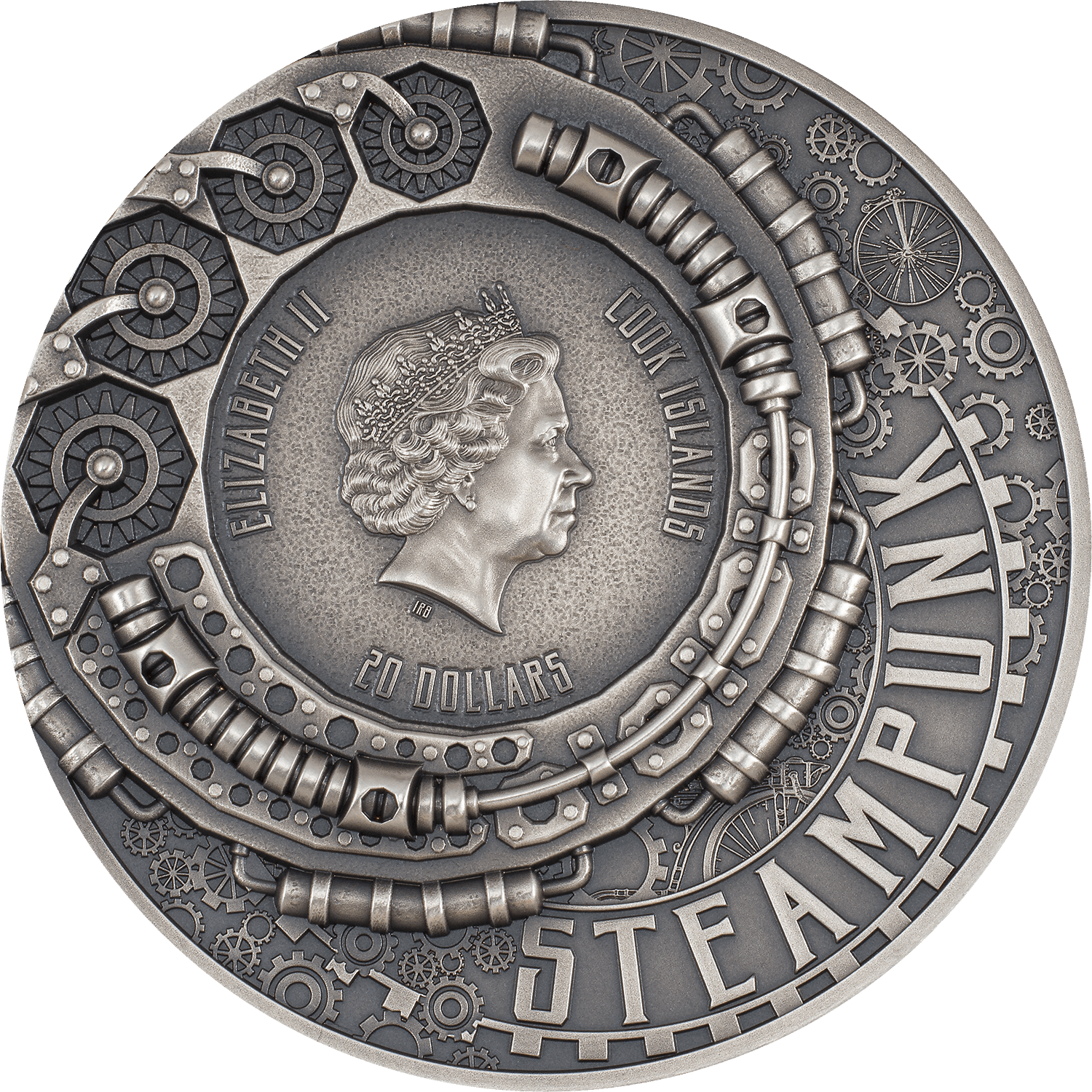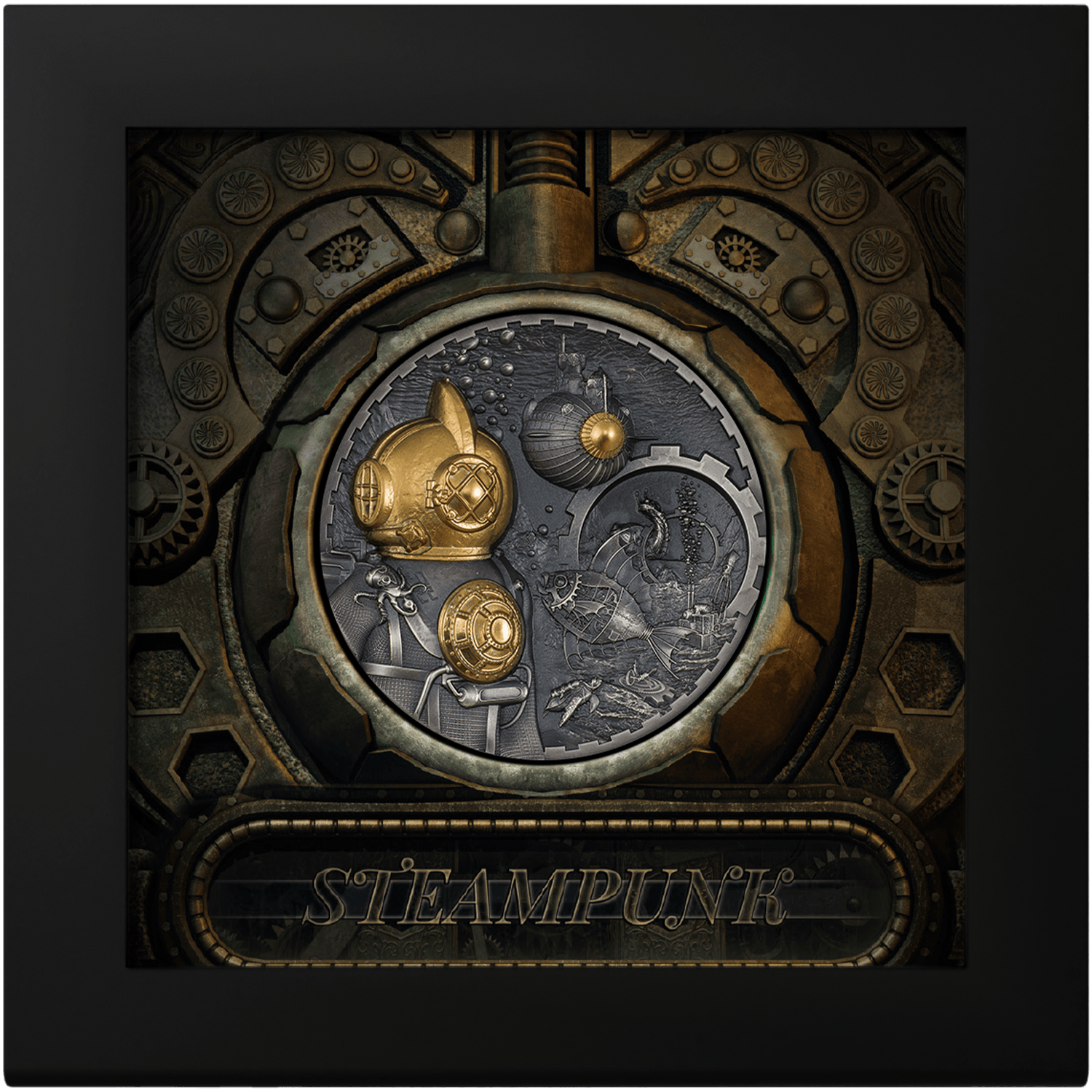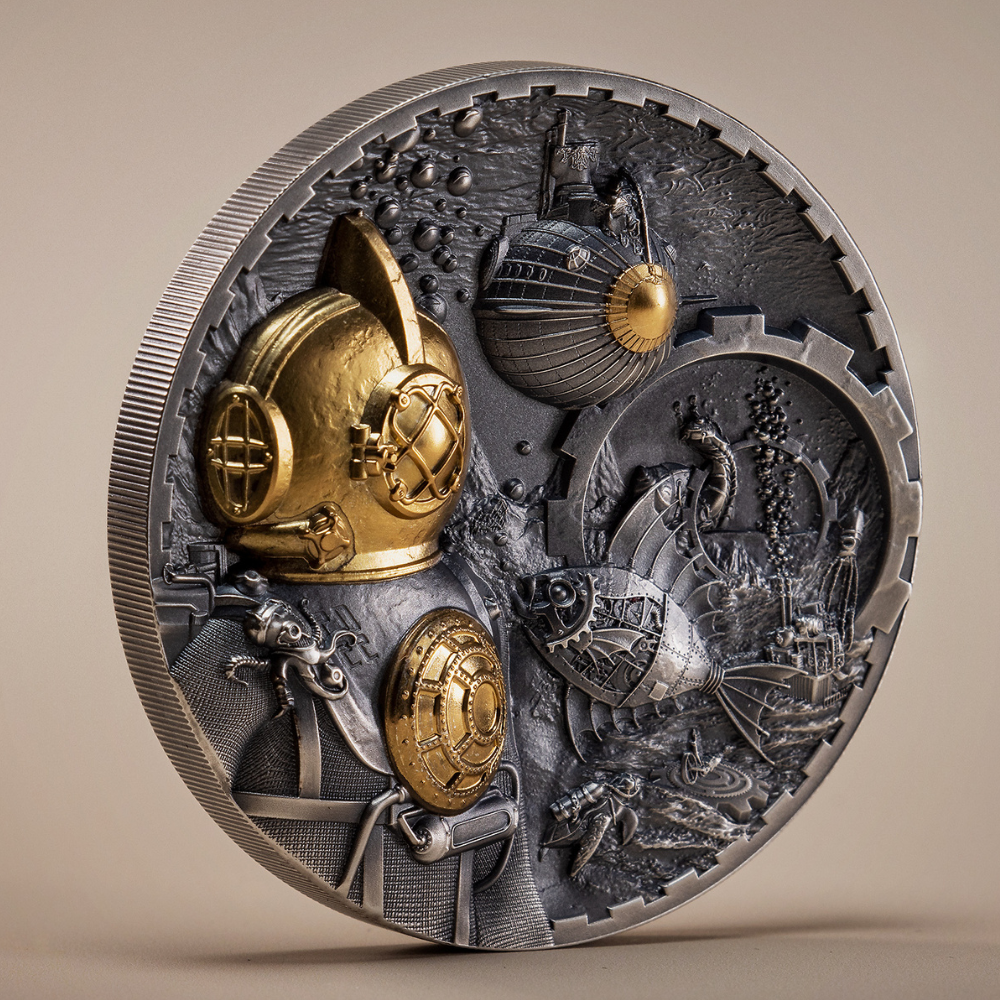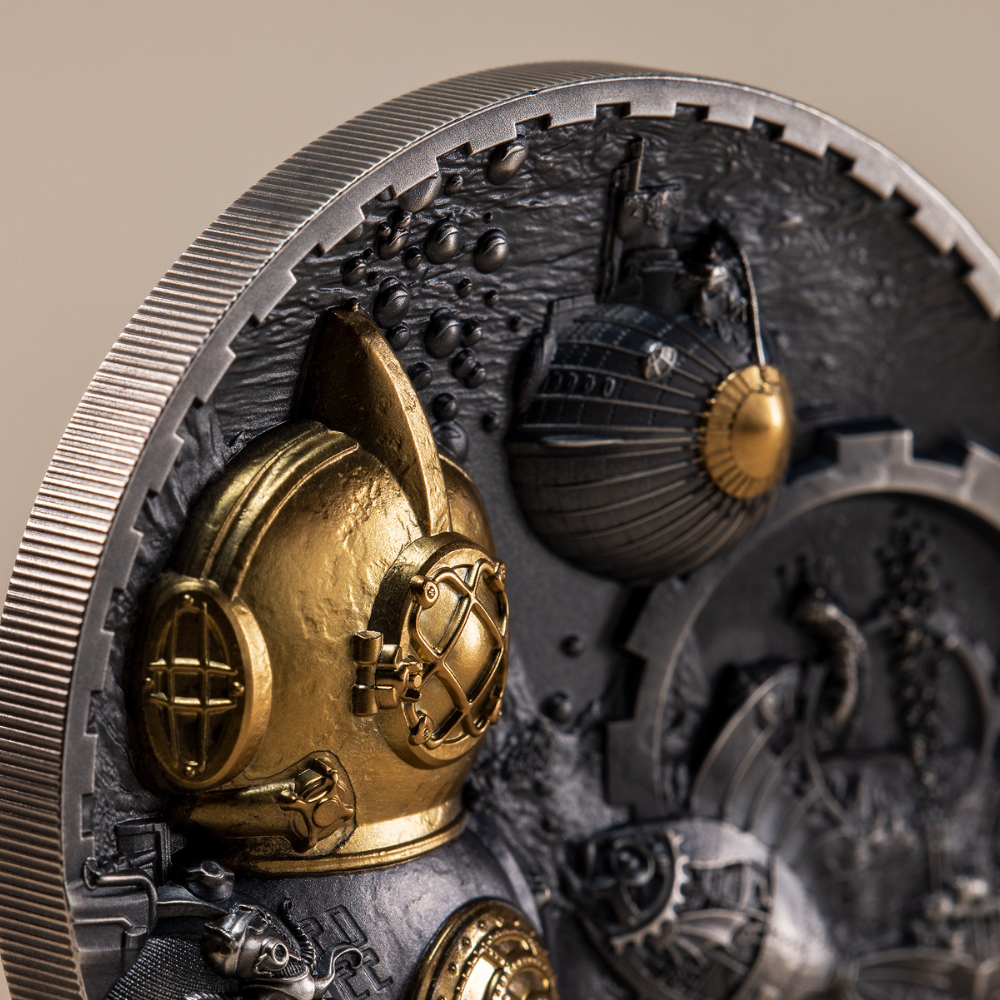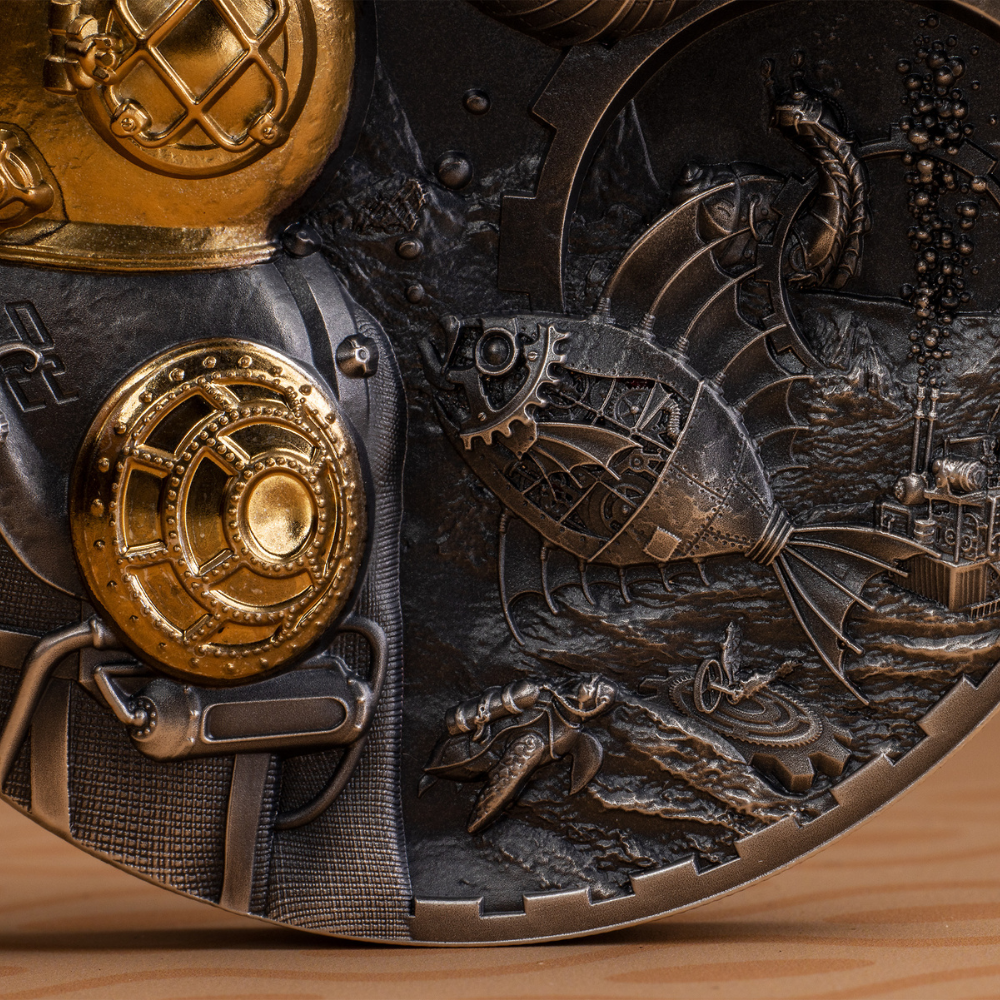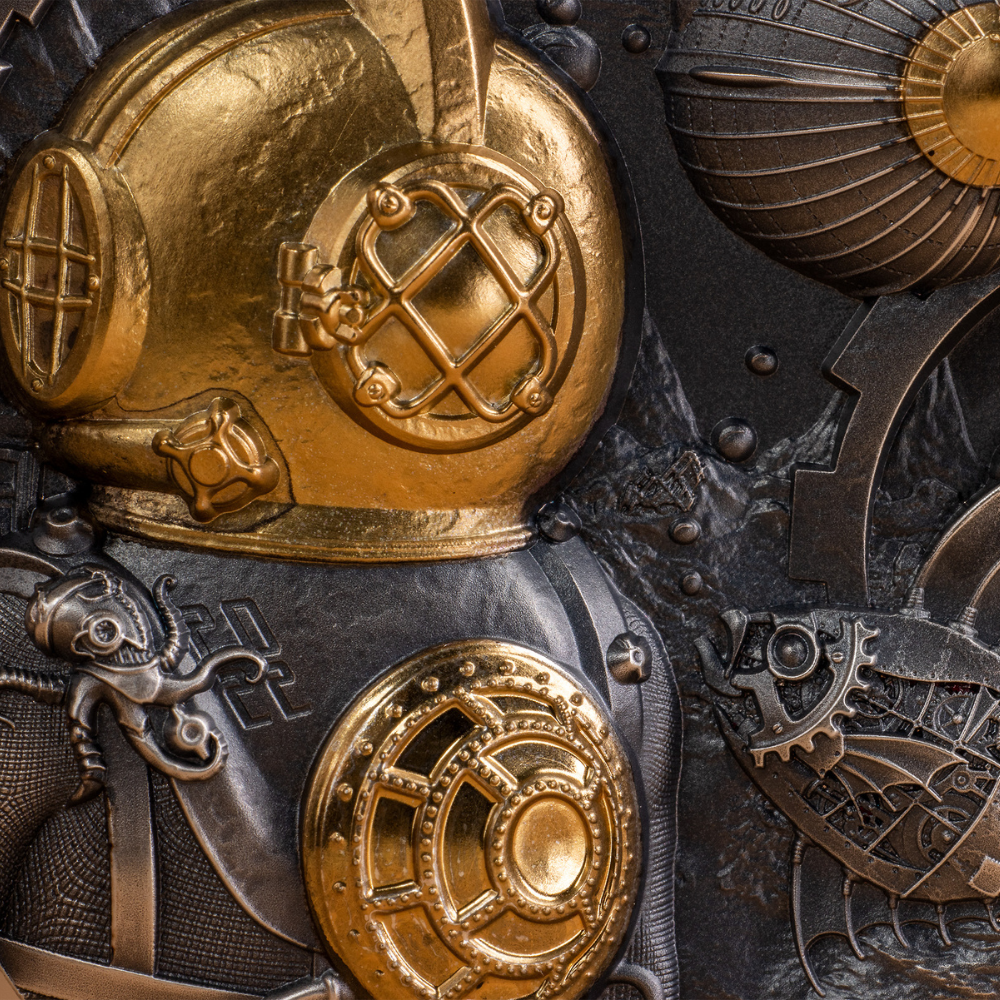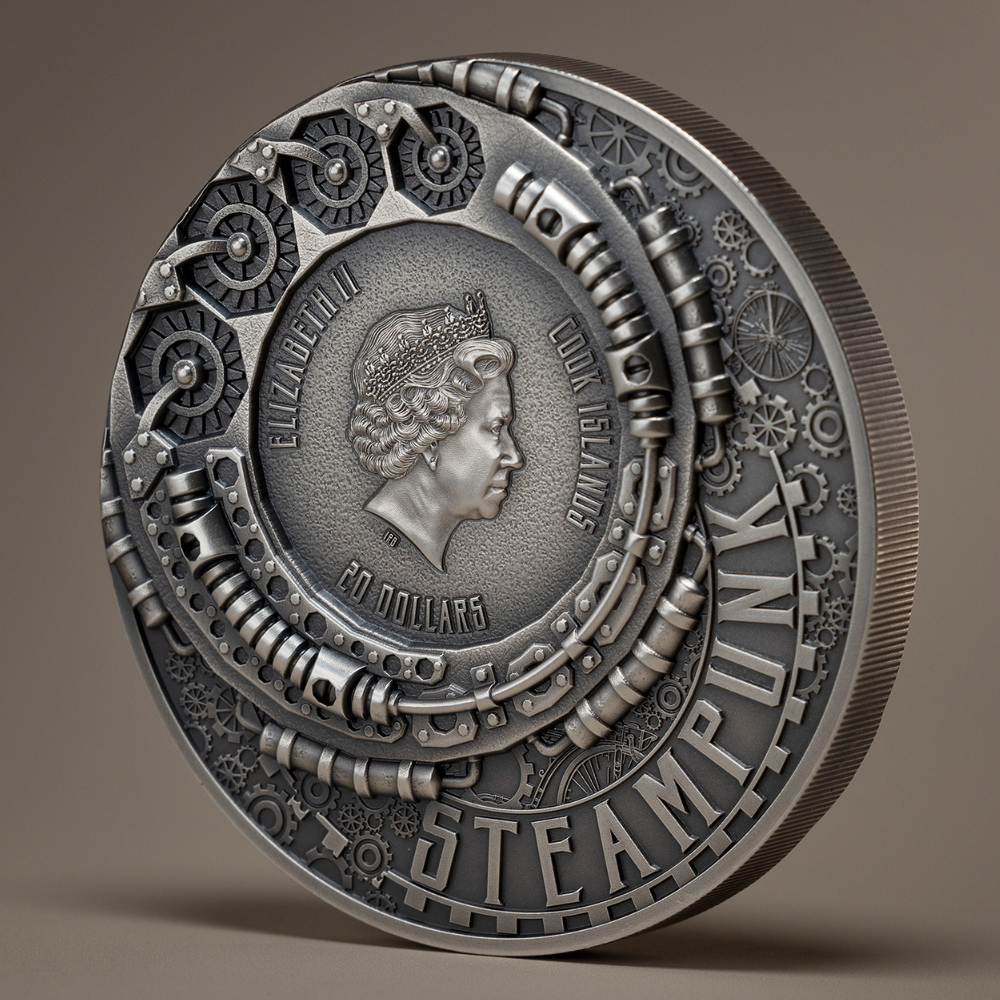 NAUTILUS Steampunk 3 Oz Silver Coin $20 Cook Islands 2022
This wonderful 3 Oz Silver coin is dedicated to the legendary Nautilus, from the fantastic underwater world known from Jules Verne's "20000 Leagues Under the Sea". The coin is partially Gilded, has an Antique Finish quality and comes in a case, along with the Certificate of Authenticity. Limited mintage of only 888 pieces worldwide!
In stock
Embark on a captivating journey into the mesmerizing world of steampunk with the Nautilus Steampunk 3 Oz Silver Coin. This remarkable coin is the third edition in the Steampunk series, inspired by Jules Verne's timeless adventure, "20,000 Leagues Under the Sea." Prepare to be transported to the depths of the ocean as you explore the legendary Nautilus and its intriguing underwater wonders.
Crafted with exceptional attention to detail, this coin weighs 3 oz and features a size of 50 mm, making it a substantial and visually striking piece. The antique finish enhances the steampunk aesthetic, adding a sense of antiquity and adventure to the design. Each intricate element is meticulously rendered, bringing to life the intricate world of the Nautilus and its inhabitants.
Limited to a mintage of 888, this coin is a rare and coveted treasure for collectors and enthusiasts alike. The smartminting® technique used in its creation ensures ultra-high relief, allowing for stunning depth and dimensionality in the artwork. The result is a coin that not only captures the essence of steampunk but also showcases the artistry and craftsmanship of its design.
Whether you are a fan of Jules Verne's literary masterpieces, an admirer of steampunk aesthetics, or a collector of unique and limited-edition coins, the Nautilus Steampunk 3 Oz Silver Coin is a must-have addition to your collection. Its captivating design and meticulous craftsmanship make it a true centerpiece, destined to ignite your imagination and transport you to a world where technology and Victorian elegance intertwine.
Discover the wonders of the Nautilus and the enchanting world of steampunk with this extraordinary silver coin. Immerse yourself in the depths of adventure, where giant sea snails, turtles, octopuses, and shipwrecks await. The Nautilus Steampunk 3 Oz Silver Coin is a testament to the beauty of imagination and the allure of exploration.
smartminting©
The smartminting© technology is a ground-breaking advancement in contemporary numismatics that permits an unparalleled level of ultra-high relief, and it establishes novel benchmarks in the coin industry.
This technology enables the production of standard weight coins with larger diameters, while maintaining high relief height.

It also allows for coins with greatly reduced weight to maintain standard relief heights and permits coins with only slightly increased weight to exhibit high reliefs.