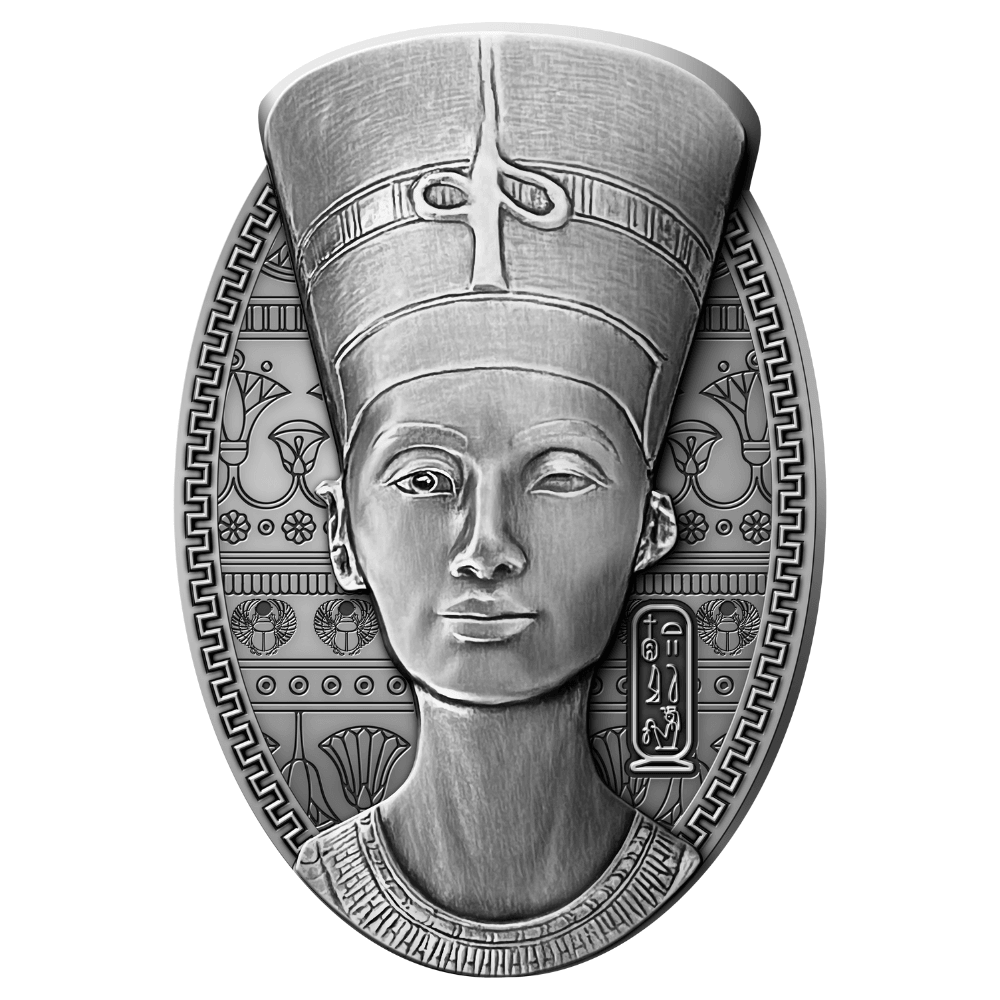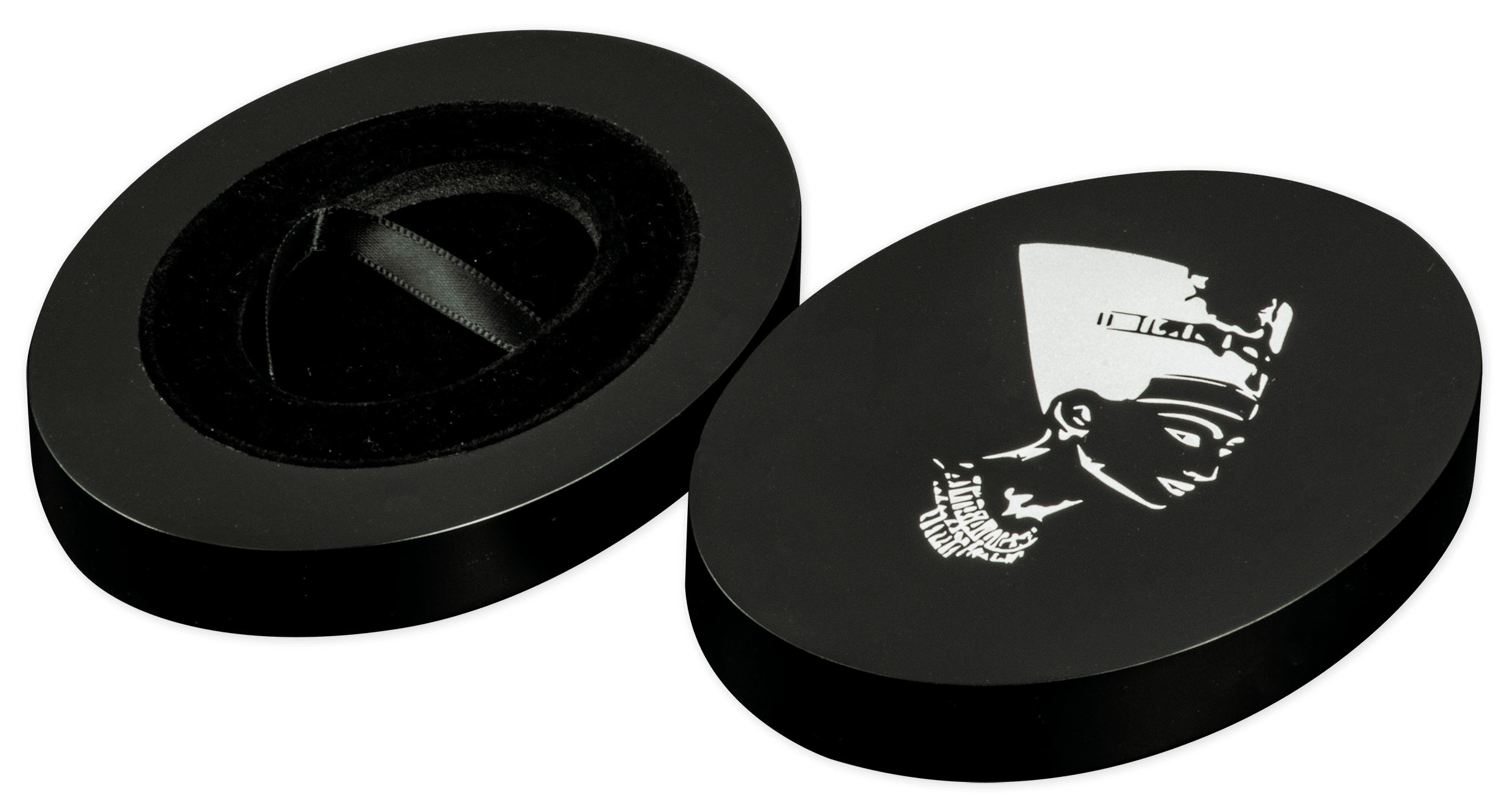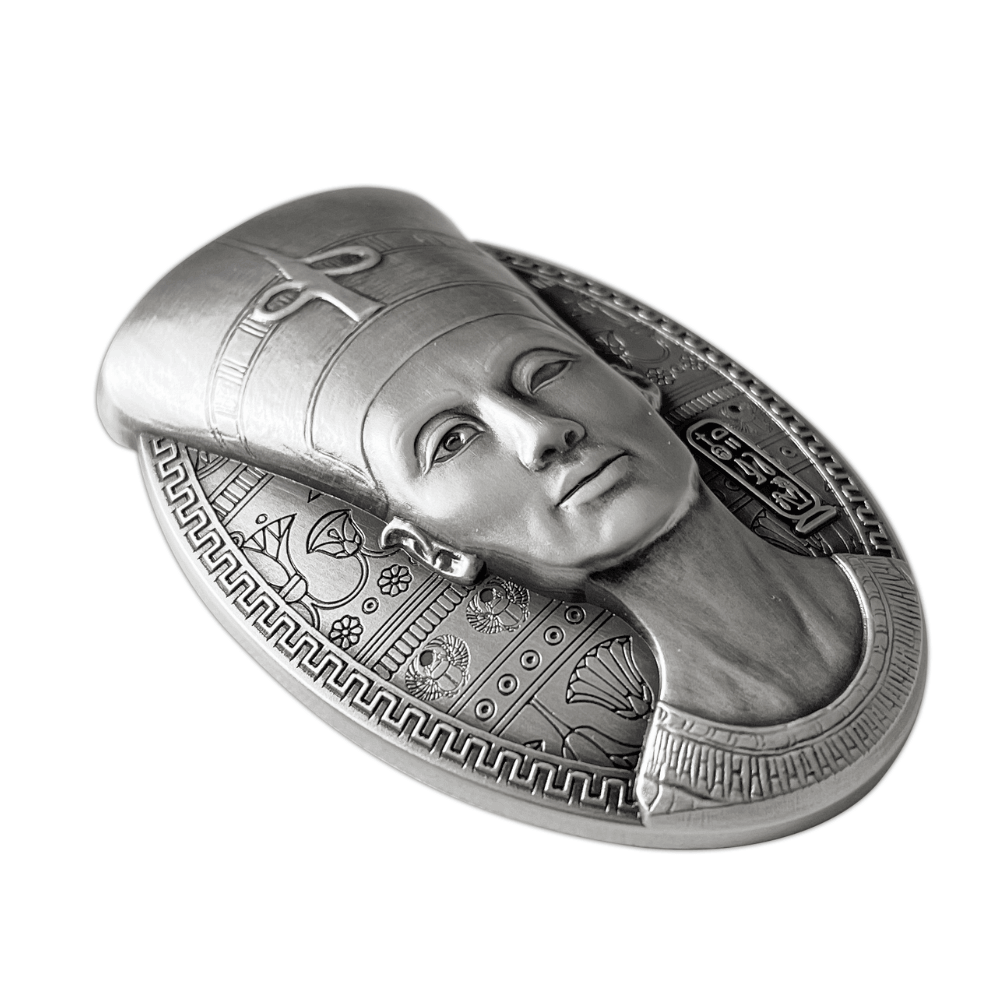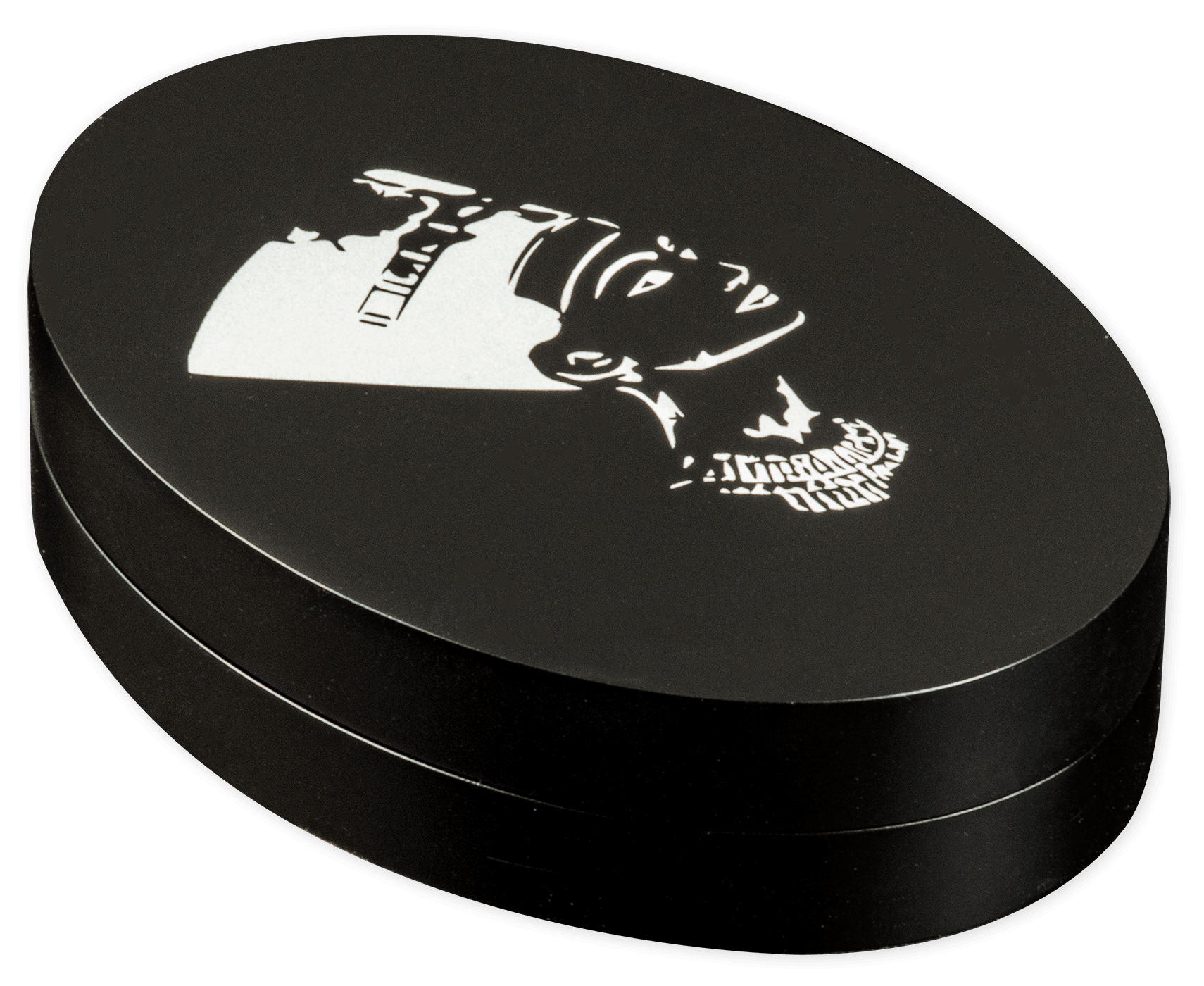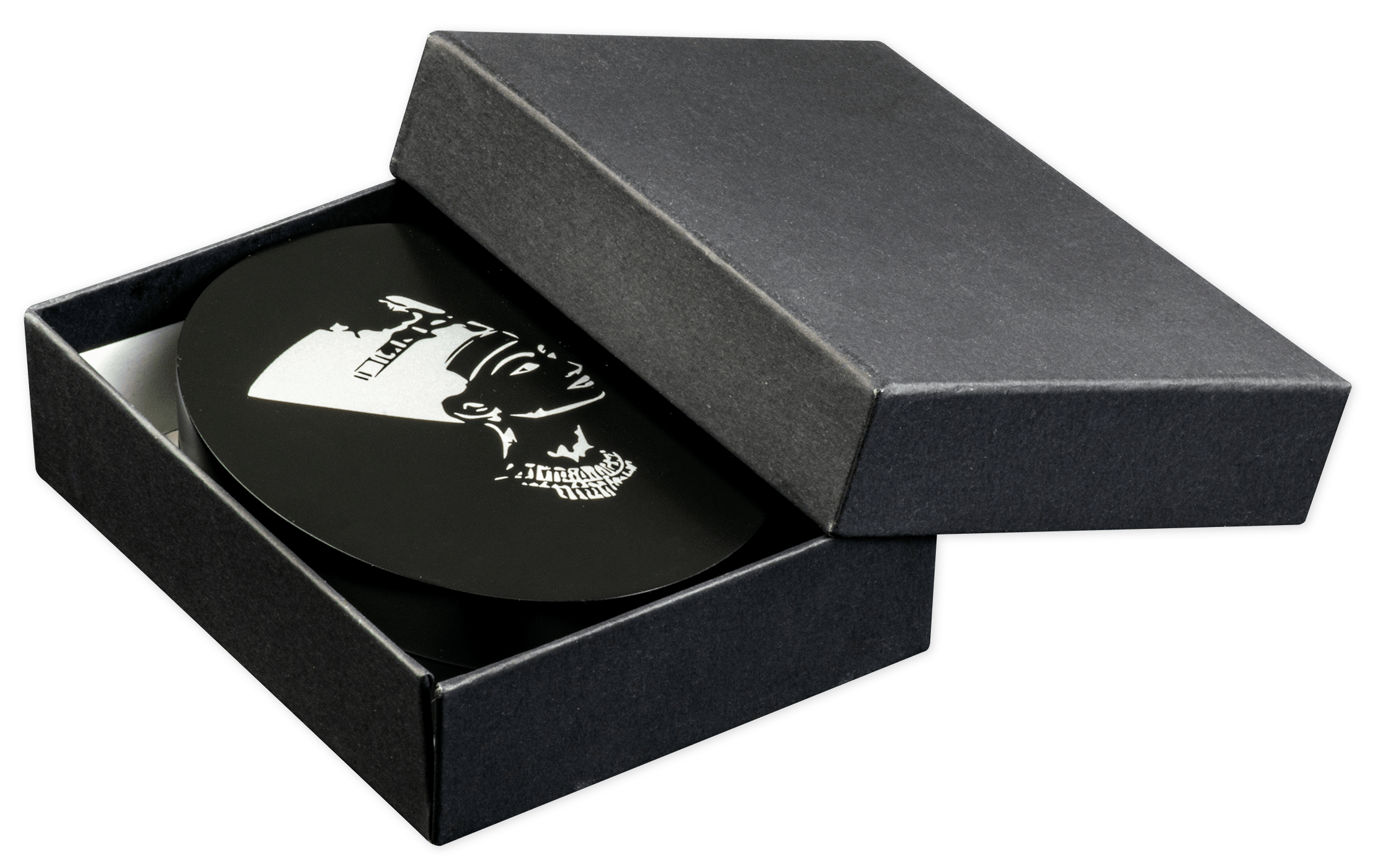 NEFERTITI BUST 3 Oz Silver Coin 200 Francs Djibouti 2023
This wonderful 3 Oz Silver coin is dedicated to the Nefertiti, the Egyptian queen and the Great Royal Wife of Akhenaten. The coin has an Antique Finish quality, a special shape with a 3D authentic minting and comes in a case, along with the Certificate of Authenticity. Limited mintage of only 1999 pieces worldwide!
Only 1 unit left
The Nefertiti Bust 3 Oz Silver Coin captures the beauty and mystery of one of the most powerful women in ancient Egypt. Nefertiti, the embodiment of serenity and composure, is revered for her grace and elegance. The coin features the famous Nefertiti Bust struck on 3 oz of .999 pure silver with an antique finish. This exceptional piece of art is a must-have for coin collectors and history enthusiasts alike.
The reverse of the coin showcases the super high relief design of the Nefertiti Bust, which displays the vivacity and delicacy of the original. The obverse of the coin is concave, giving the coin a unique shape and allowing for a more detailed portrayal of Nefertiti's likeness. The contrast between the high relief and concave design adds to the overall beauty and depth of the coin.
Following the success of the previous release, "The Mask of Tutankhamun 2022," which sold out quickly, the Nefertiti Bust 3 Oz Silver Coin is expected to be in high demand. The limited mintage of this coin makes it an even more valuable addition to any collection, with only a select few having the opportunity to own this exquisite piece of history.
As one of the most mysterious and powerful women in ancient Egypt, Nefertiti's image has been admired for centuries. With the Nefertiti Bust 3 Oz Silver Coin, collectors and enthusiasts alike can own a piece of history and admire the timeless beauty of this iconic figure. Don't miss out on the chance to add this stunning coin to your collection.