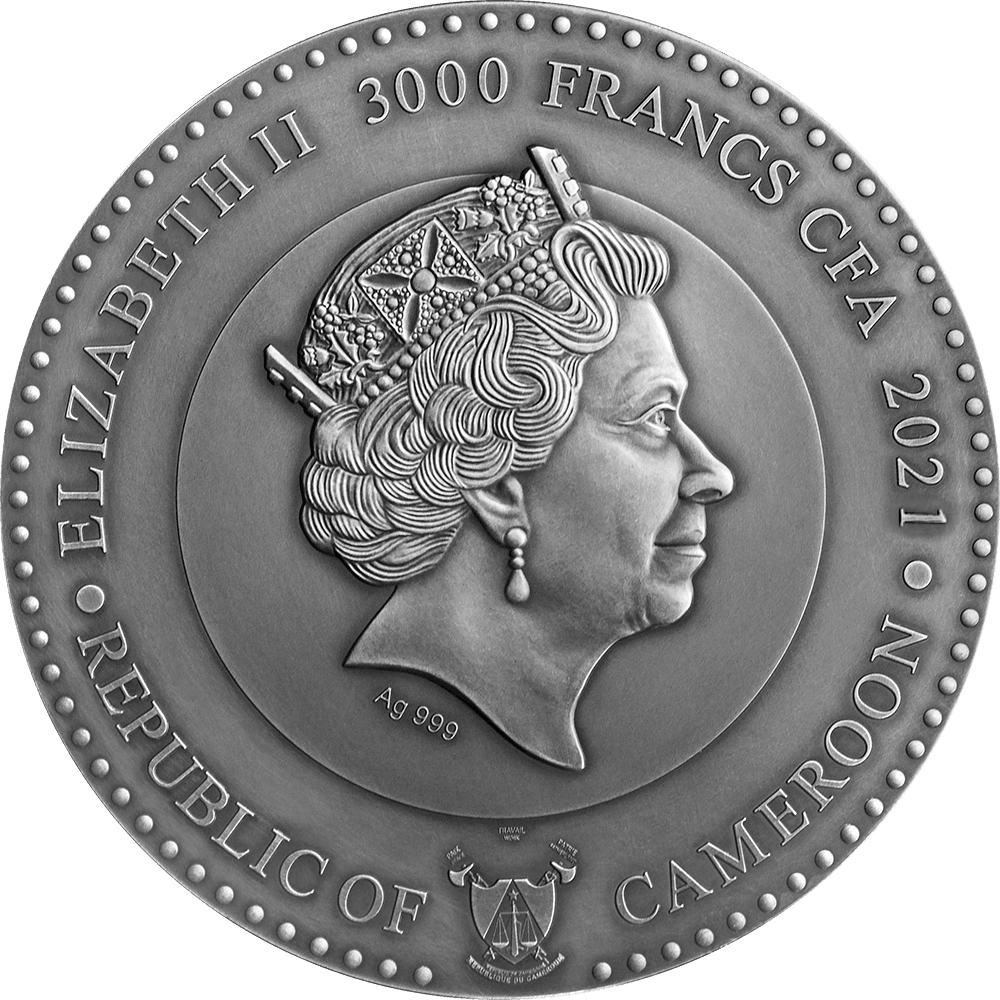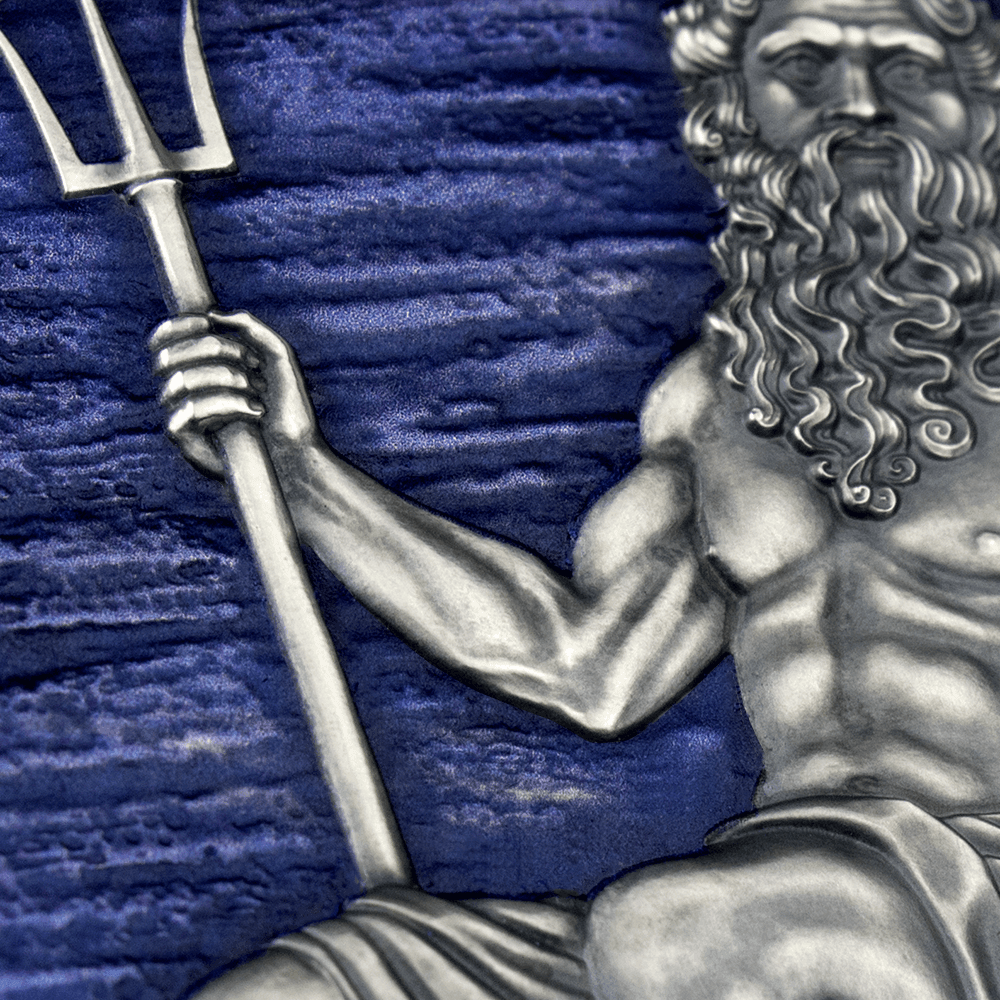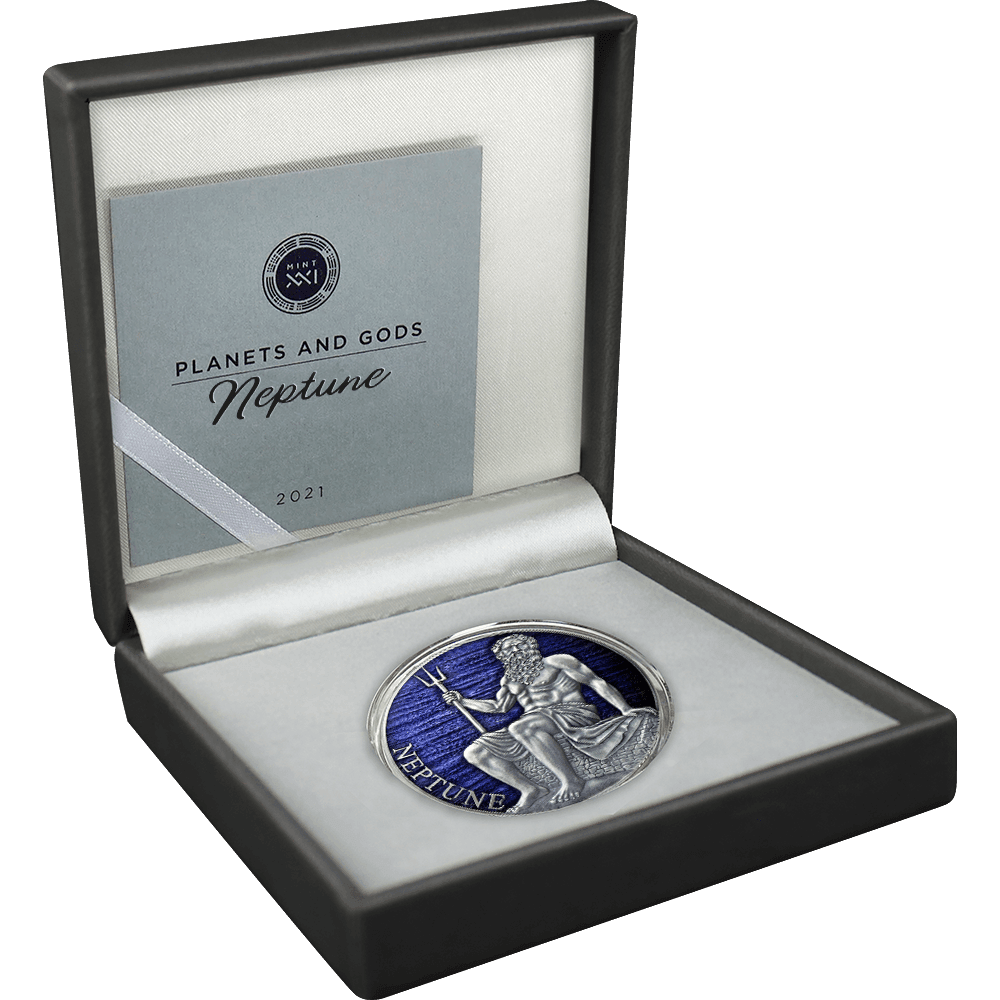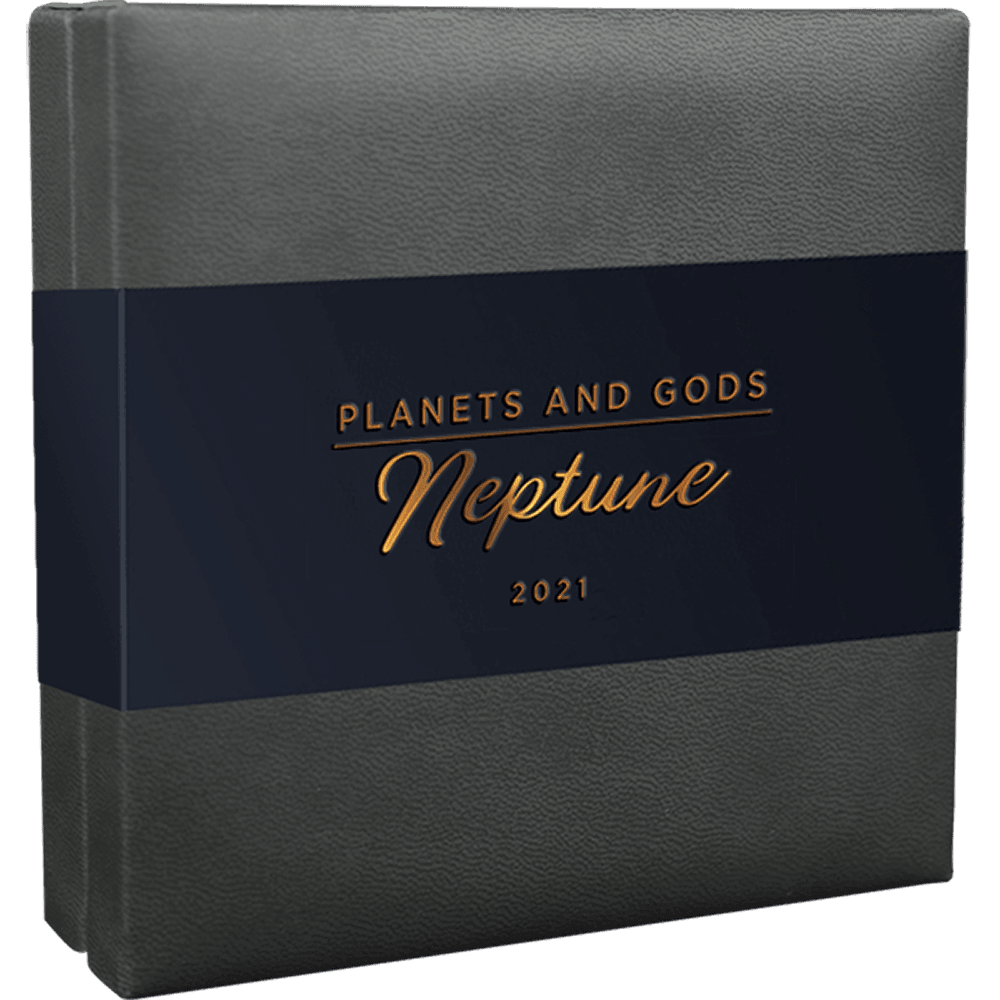 NEPTUNE Planets and Gods 3 Oz Silver Coin 3000 Francs Cameroon 2021
This wonderful 3 Oz Silver coin is the new issue from the "Planets and Gods" series. In this edition – Neptune. The coin features a wonderful digital coloration, has a nice Relief, has a great design, has an Antique Finish quality and comes in a case, along with its Certificate of Authenticity. Limited mintage of only 500 pieces worldwide!
Embark on a celestial journey to the distant ice giant Neptune with the Neptune Planets and Gods 3 Oz Silver Coin. As the eighth planet in our solar system, Neptune is a mysterious and awe-inspiring world, characterized by its icy composition and stunning blue coloration. Named after the Roman god of the sea, Neptune's captivating hue is beautifully captured on this exceptional coin.
Neptune, often depicted as an older tall man with a long white beard, is portrayed on the coin in a regal and powerful manner. Holding a three-pronged fisherman's spear, he exudes an air of authority and command. The coin showcases Neptune seated on a magnificent chariot, pulled by majestic creatures such as whales, horses, or seahorses. This imagery represents his dominion over the seas and the creatures that inhabit them.
With an antique finish and meticulous digital printing, this coin is a stunning addition to the "Planets and Gods" series. The combination of high relief and digital printing techniques brings the image of Neptune and his chariot to life, creating a captivating visual experience for collectors and enthusiasts alike.
Crafted from .999 fine silver, this coin weighs 93.3 grams and measures 55mm in diameter, allowing for intricate detailing and a substantial presence. Limited to a worldwide mintage of only 500 pieces, each coin comes with a certificate of authenticity, ensuring its authenticity and exclusivity.
Capture the enigmatic beauty of Neptune and immerse yourself in the wonders of the outer reaches of our solar system with the Neptune Planets and Gods 3 Oz Silver Coin. Let the mesmerizing blue hues and the mythological presence of Neptune inspire a sense of wonder and exploration in your collection.