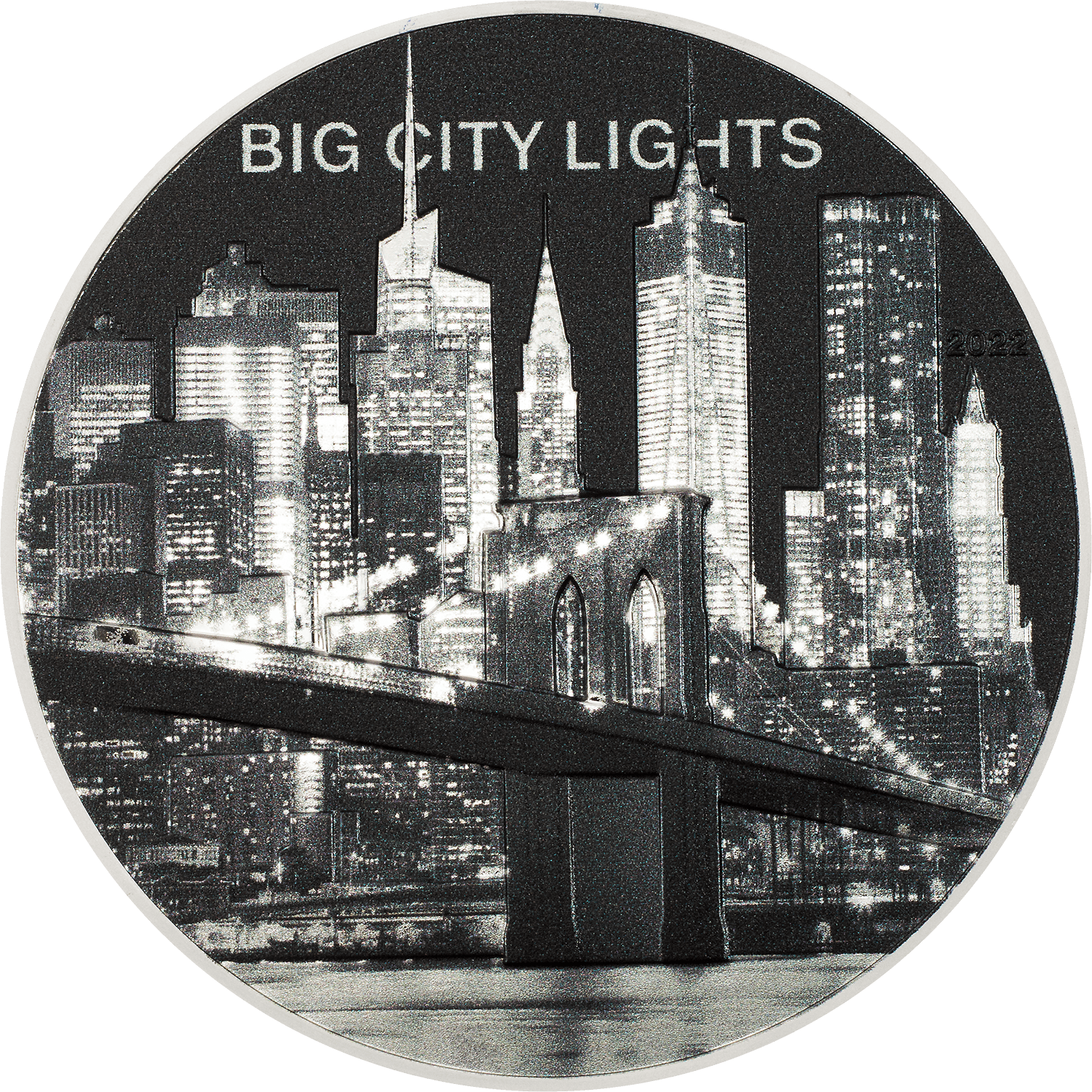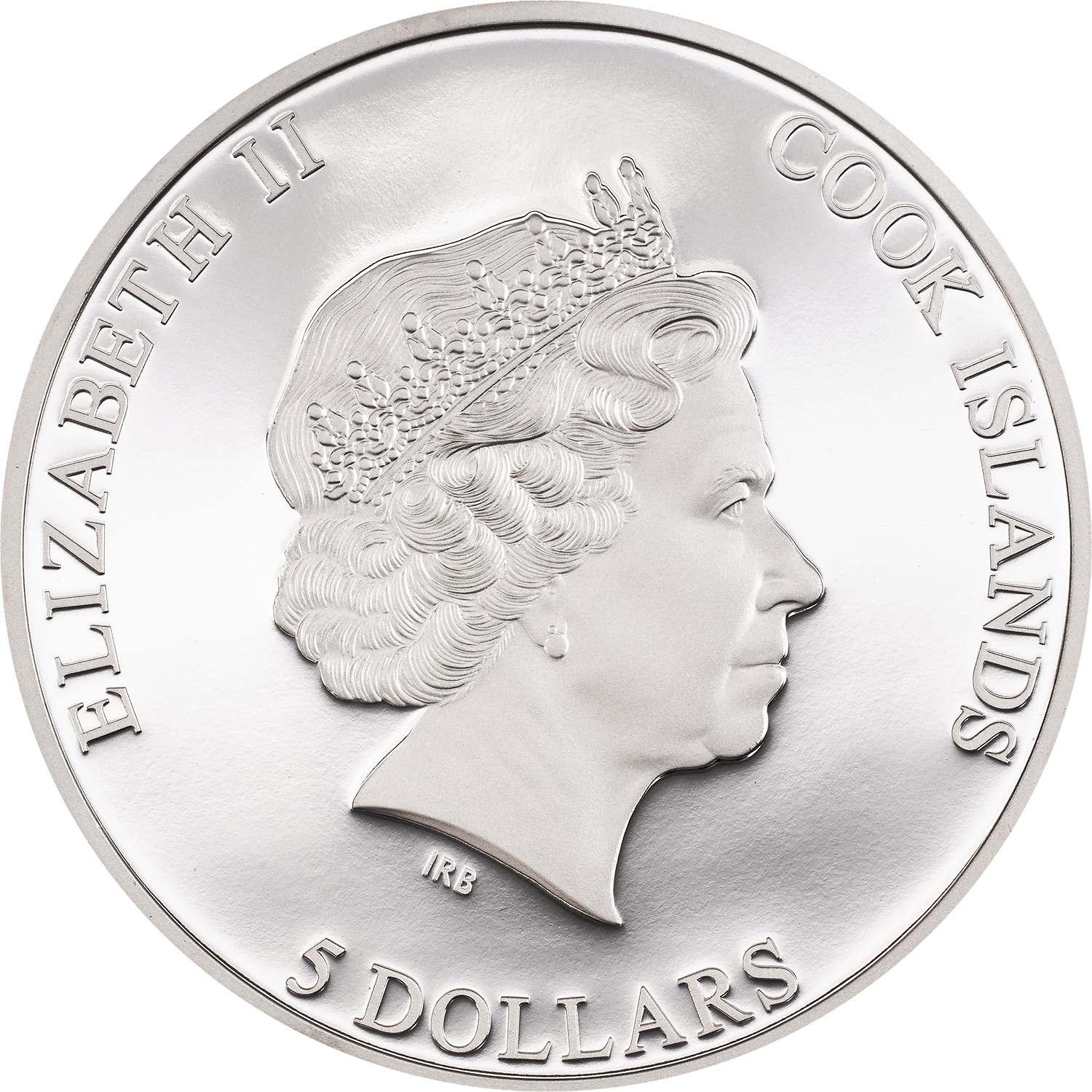 NEW YORK Big City Lights 1 Oz Silver Coin $5 Cook Islands 2022
This special 1 Oz Silver coin shows the Manhattan skyline in a beautiful night view on Brooklyn bridge. The coin features Smartminting technology, has a Proof quality and comes in a beautiful case, along with the Certificate of Authenticity. Limited mintage to only 2022 pieces worldwide!
Only 1 unit left
Immerse yourself in the vibrant energy of the city that never sleeps with the NEW YORK Big City Lights 1 Oz Silver Coin. This remarkable coin captures the awe-inspiring skyline of Manhattan, featuring the iconic Brooklyn Bridge against the backdrop of the city's magnificent skyscrapers. Whether you've experienced the breathtaking view firsthand or dream of visiting the Big Apple one day, this coin brings the spirit of New York to life.
Measuring an impressive 50 mm in diameter, this 1 oz silver proof is strikingly larger than traditional coins. The smartminting® technology used in its production ensures that every intricate detail of the skyline is meticulously rendered, creating a stunning high relief design. The combination of the coin's size and sophisticated coloring adds to its visual impact, allowing you to feel the grandeur of New York as you hold this masterpiece in your hands.
In addition to the silver coin, a companion piece in half gram gold is also available. This gold coin showcases a different, highly detailed image of the city skyline, artfully designed in the style of art-deco. Both the silver and gold coins have limited mintages, with only 2022 silver coins and 5000 gold coins being produced. This exclusivity makes these coins highly sought-after and ensures their rarity.
Whether you are a collector, a lover of New York City, or simply captivated by the allure of urban landscapes, the NEW YORK Big City Lights 1 Oz Silver Coin is a must-have addition to your collection. With its impeccable quality, stunning design, and limited availability, this coin embodies the essence of the city that never ceases to inspire. Own a piece of the Big Apple and cherish the spirit of New York with this extraordinary coin.
smartminting©
The smartminting© technology is a ground-breaking advancement in contemporary numismatics that permits an unparalleled level of ultra-high relief, and it establishes novel benchmarks in the coin industry.
This technology enables the production of standard weight coins with larger diameters, while maintaining high relief height.

It also allows for coins with greatly reduced weight to maintain standard relief heights and permits coins with only slightly increased weight to exhibit high reliefs.