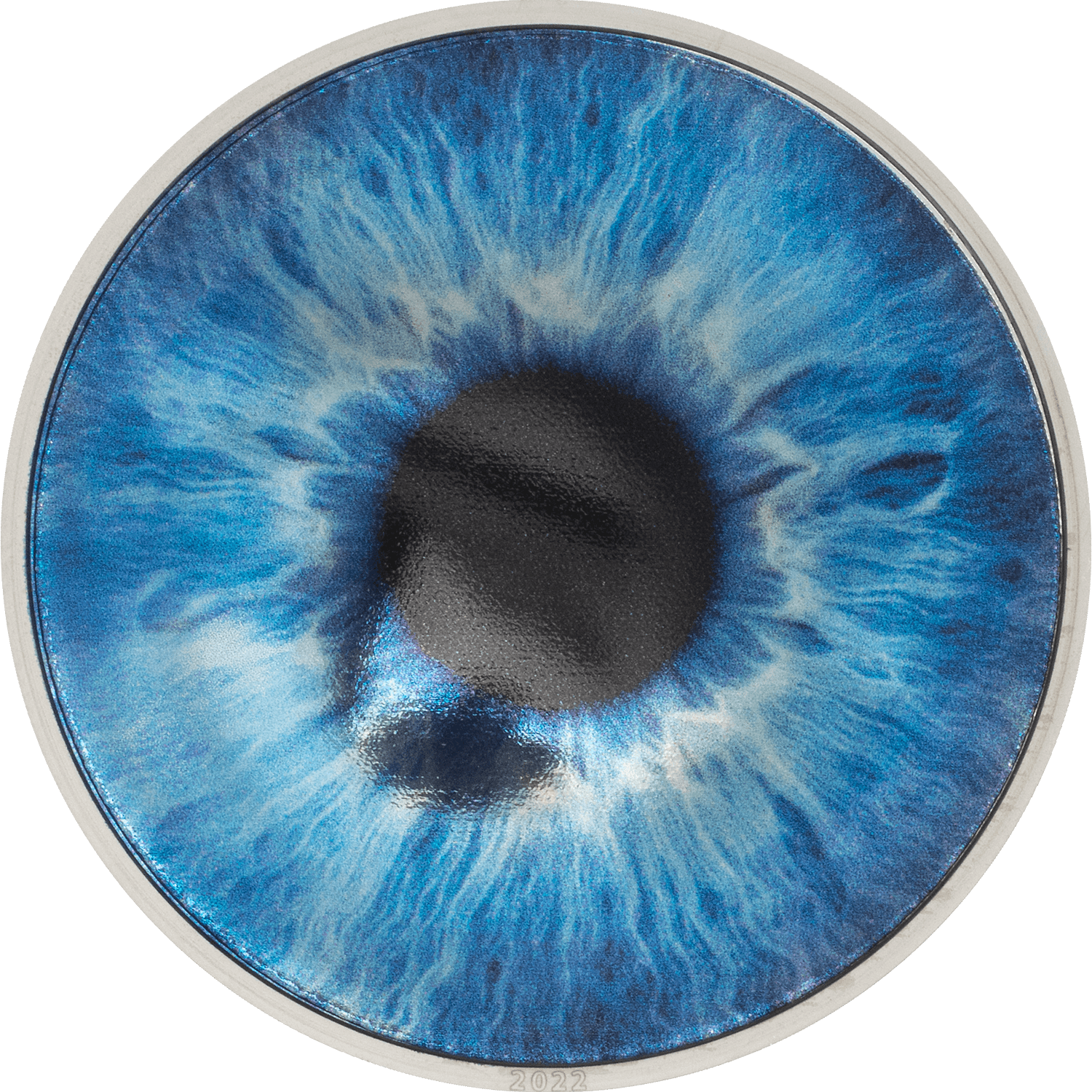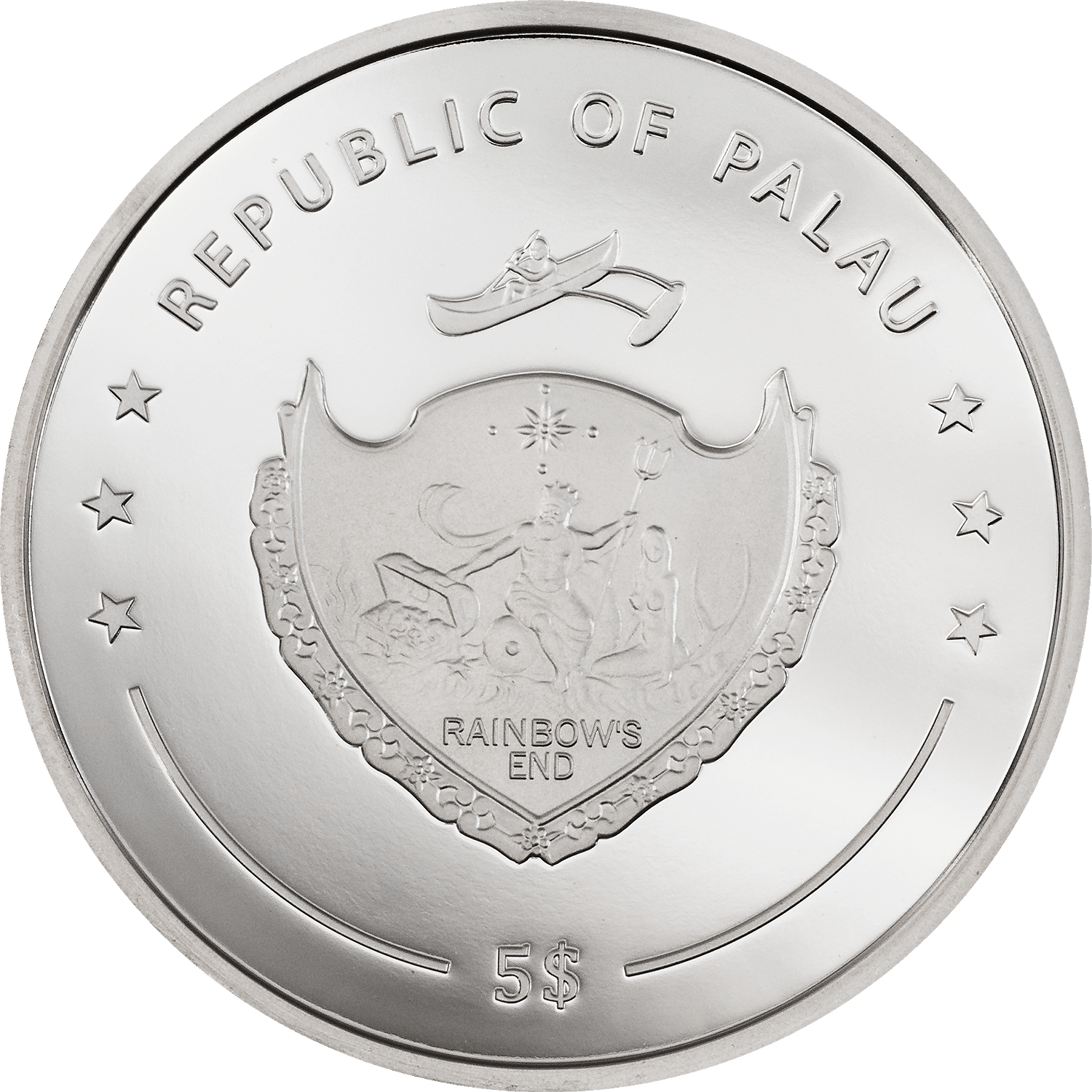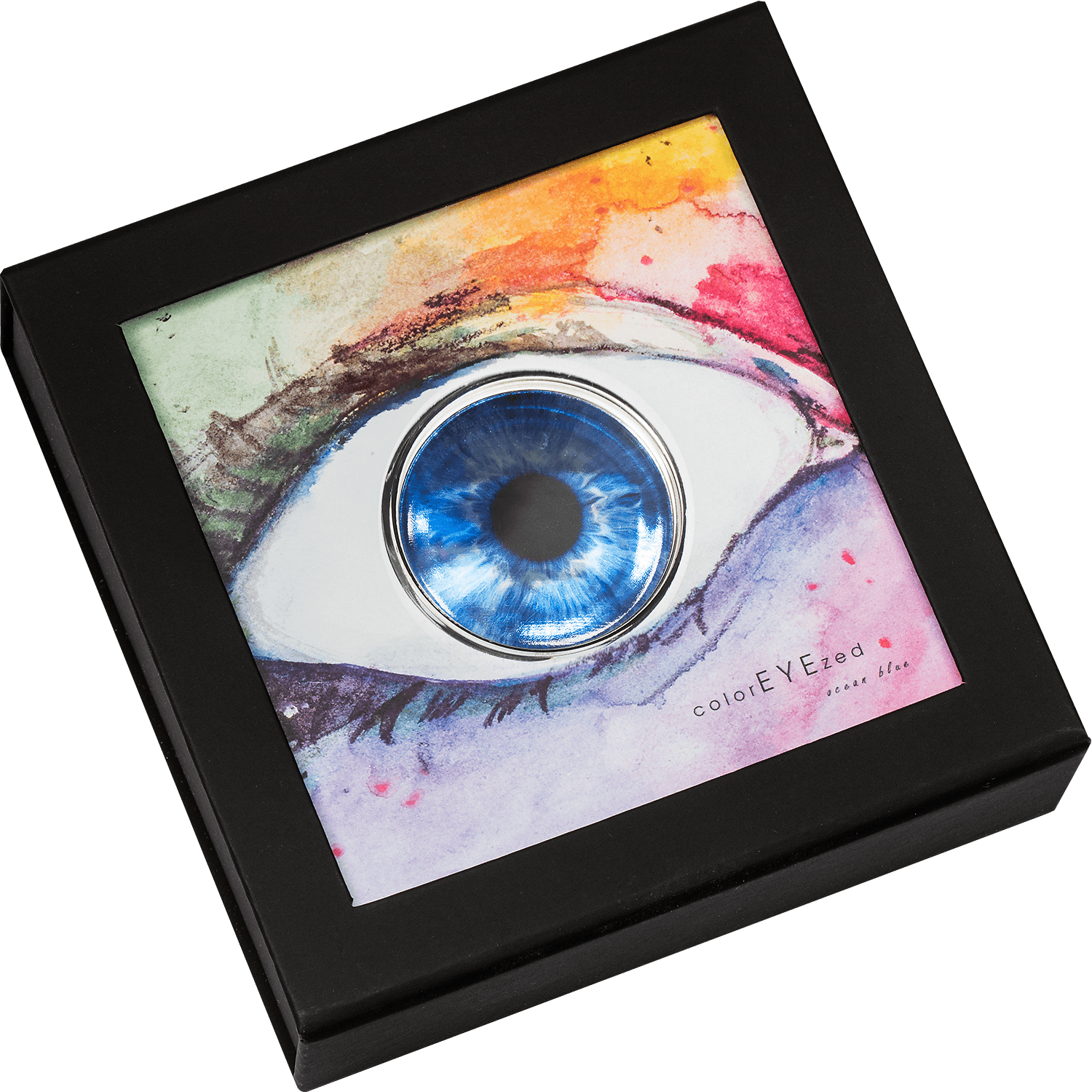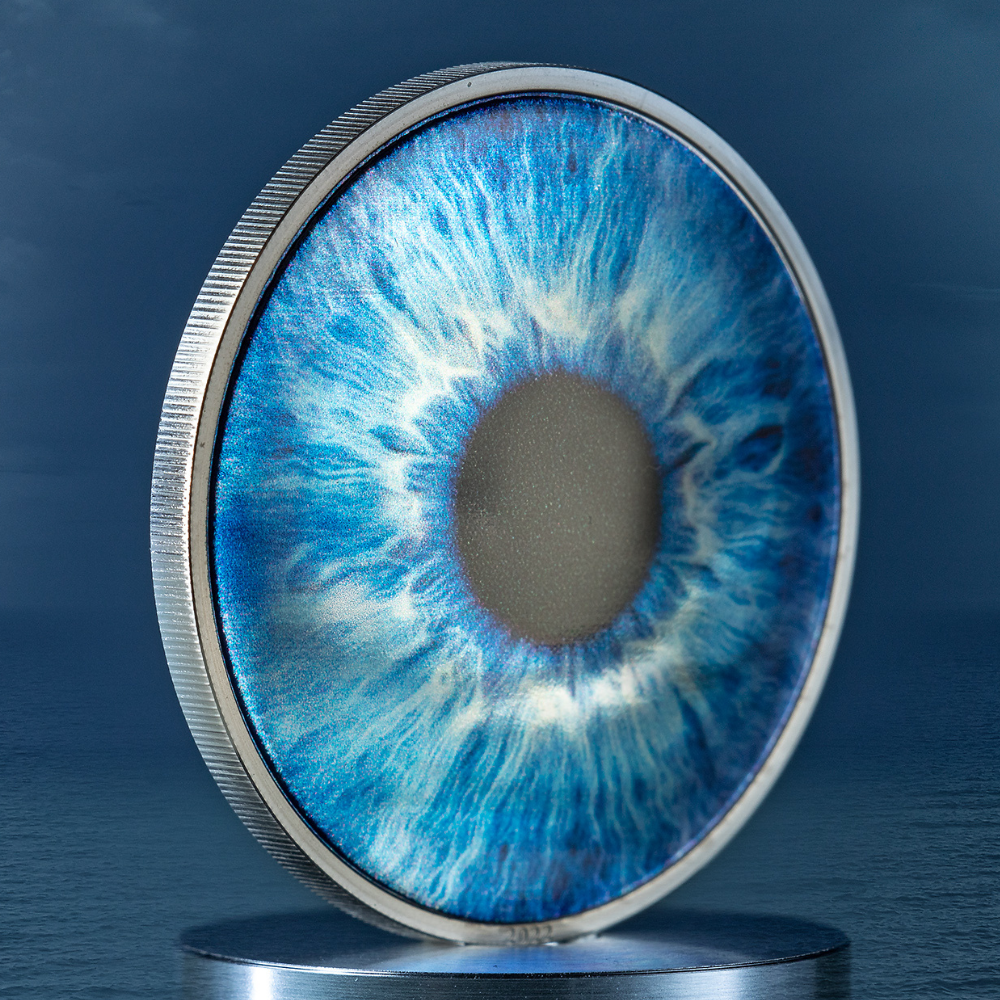 OCEAN BLUE Coloreyezed Eye 1 Oz Silver Coin $5 Palau 2022
This stunning 1 Oz Silver coin captures the magic and attraction of a ocean blue eye. It has a wonderful coloring and has a Proof quality areas which allow the eye to become real. It comes in a case, along with the Certificate of Authenticity. Limited mintage to 1500 pieces worldwide!
In stock
Step into the mesmerizing world of OCEAN BLUE Coloreyezed Eye 1 Oz Silver Coin, where the allure of a blue eye is beautifully captured in numismatic artistry. The iris, the captivating colored part of the eye, takes center stage in this extraordinary coin. Acting as the gateway to the soul, the iris controls the amount of light that enters the eye, making it the most visible and striking feature. While eye colors span a range from deep browns to delicate blues, it is the rarest of them all—blue eyes—that have an undeniable enchantment, captivating hearts with their magic.
The inheritance patterns of iris color have long fascinated researchers. The complexity of eye color genetics involves three fundamental genes, two of which have been extensively studied, while one remains shrouded in mystery. These genes play a pivotal role in determining the development of green, brown, and blue eyes. However, the inheritance of gray, hazel, and other intriguing combinations defies easy prediction, varying from one family to another, creating a sense of wonder and unpredictability.
This exquisite coin unveils the allure and fascination of the blue eye with unparalleled artistry. The combination of sophisticated coloring techniques and shimmering proof areas breathes life into the ocean blue eye, evoking a sense of being watched and leaving a lasting impression. As you gaze upon this captivating masterpiece, immerse yourself in its allure and connect with its uncanny beauty. But be aware, this special 1 oz silver coin is limited to only 1500 pieces, ensuring its exclusivity and desirability among collectors and connoisseurs.
Crafted from .999 fine silver, this coin embodies the highest quality standards, reflecting the precision and artistry for which it is renowned. With a weight of 1 oz and a diameter of 38.61 mm, it offers a substantial and visually striking presence. The proof quality of the coin further enhances its allure, showcasing the intricate details and capturing the essence of the mesmerizing blue eye.
Indulge in the captivating allure of the OCEAN BLUE Coloreyezed Eye 1 Oz Silver Coin. With its limited mintage and exquisite design, this coin is a testament to the allure and mystique of blue eyes, making it a truly exceptional addition to any collection. Experience the magic and beauty of the blue eye, forever preserved in this captivating silver masterpiece.