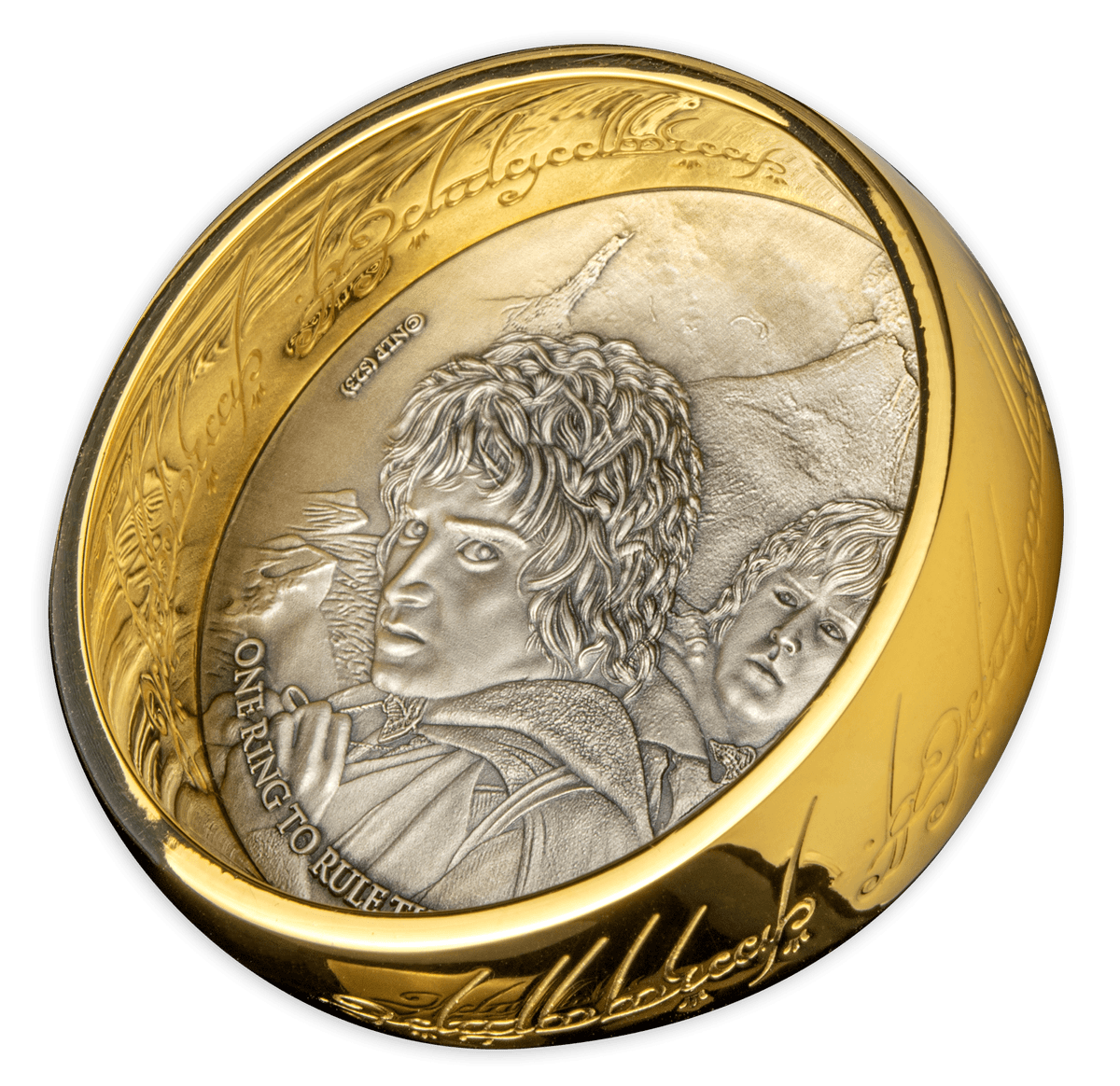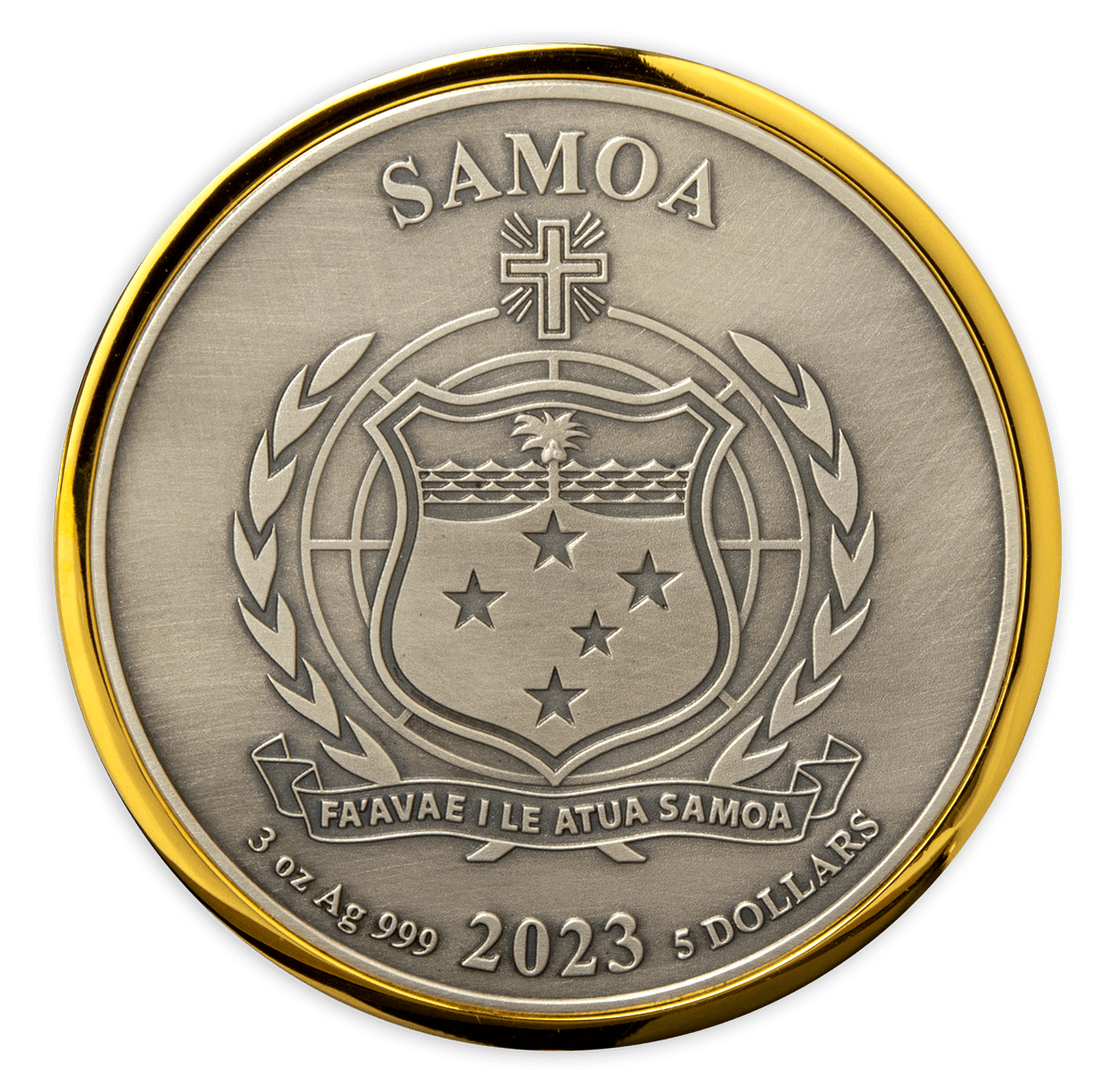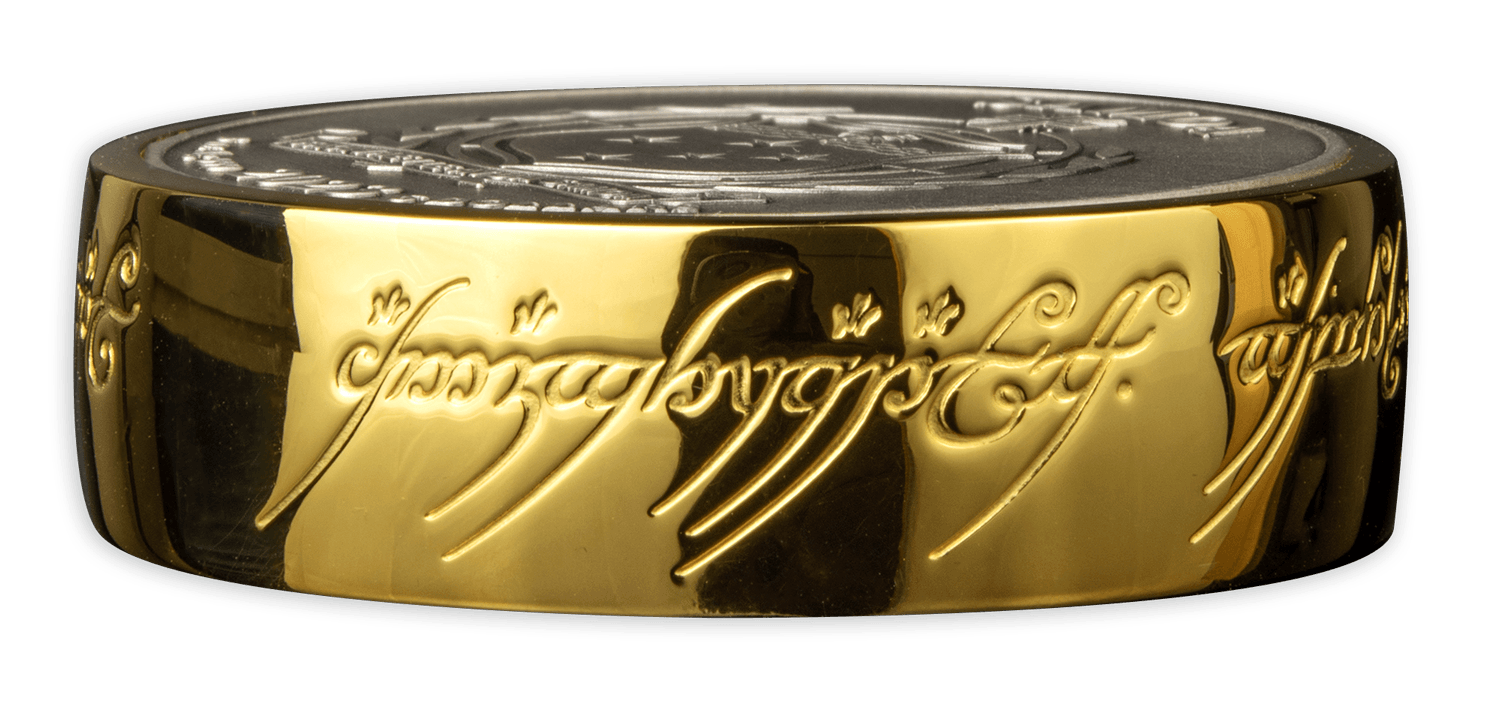 ONE RING Lord of the Rings 3 Oz Silver Coin $5 Samoa 2023
This beautiful 3 Oz Silver coin is dedicated to a very famous movie, "The Lord of the Rings" and depicts a reproduction of The One Ring. The coin has an Antique Finish quality, and has a 24k Gold Plated 3D Ring Edge with a Proof quality. Limited mintage of 1499 pieces worldwide!
In stock
The ONE RING Lord of the Rings 3 Oz Silver Coin is a remarkable and unique piece of artistry that any Lord of the Rings fan will appreciate. The One Ring is an essential and powerful artifact that features prominently in J.R.R. Tolkien's literary masterpiece. It is a symbol of ultimate power and control over the world of Middle-earth. The concept of the One Ring has captivated audiences for generations, and now, with this coin, fans can hold a piece of that magic in their hands.
This coin is made from .999 pure silver and has a weight of 3 oz, a size of ø 50 mm, and features a proof-like and antique finish that adds depth and character to the design. The 24K gold plating on the ring provides a stunning contrast to the silver background and elevates the overall aesthetic of the coin.
The 13 mm 3D ring edge and the antique finish were created using a unique and intricate technique that required great skill and attention to detail. The coin's mintage is limited to only 1499 pieces, making it a rare and highly sought-after addition to any collection.
The ONE RING Lord of the Rings 3 Oz Silver Coin comes with a certificate of authenticity and a presentation box, making it an excellent gift for any collector or fan of the Lord of the Rings series. This coin is a remarkable tribute to the literary masterpiece that has captured the hearts and imaginations of fans around the world. It is a must-have addition to any collection and a fantastic way to celebrate the power and magic of the One Ring.