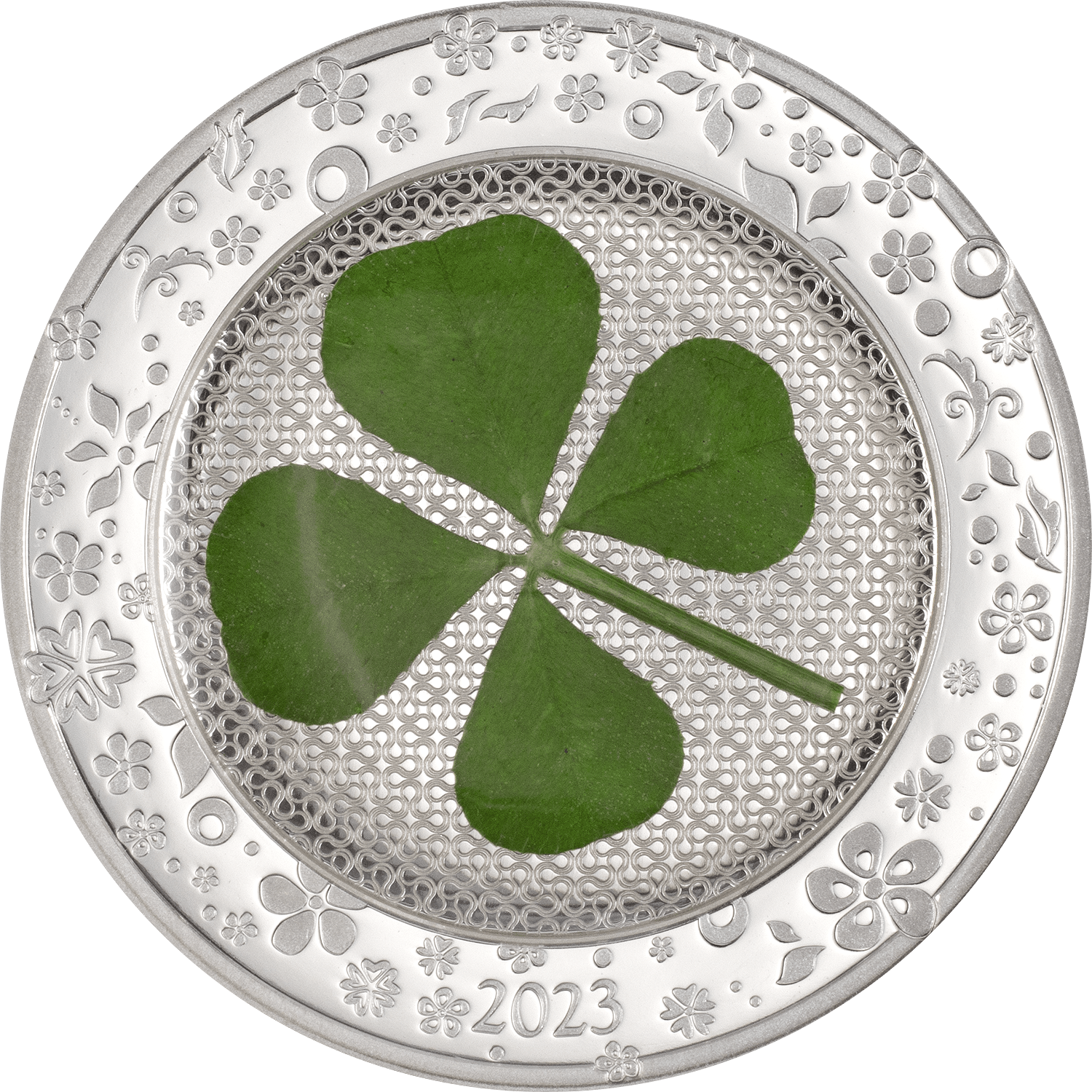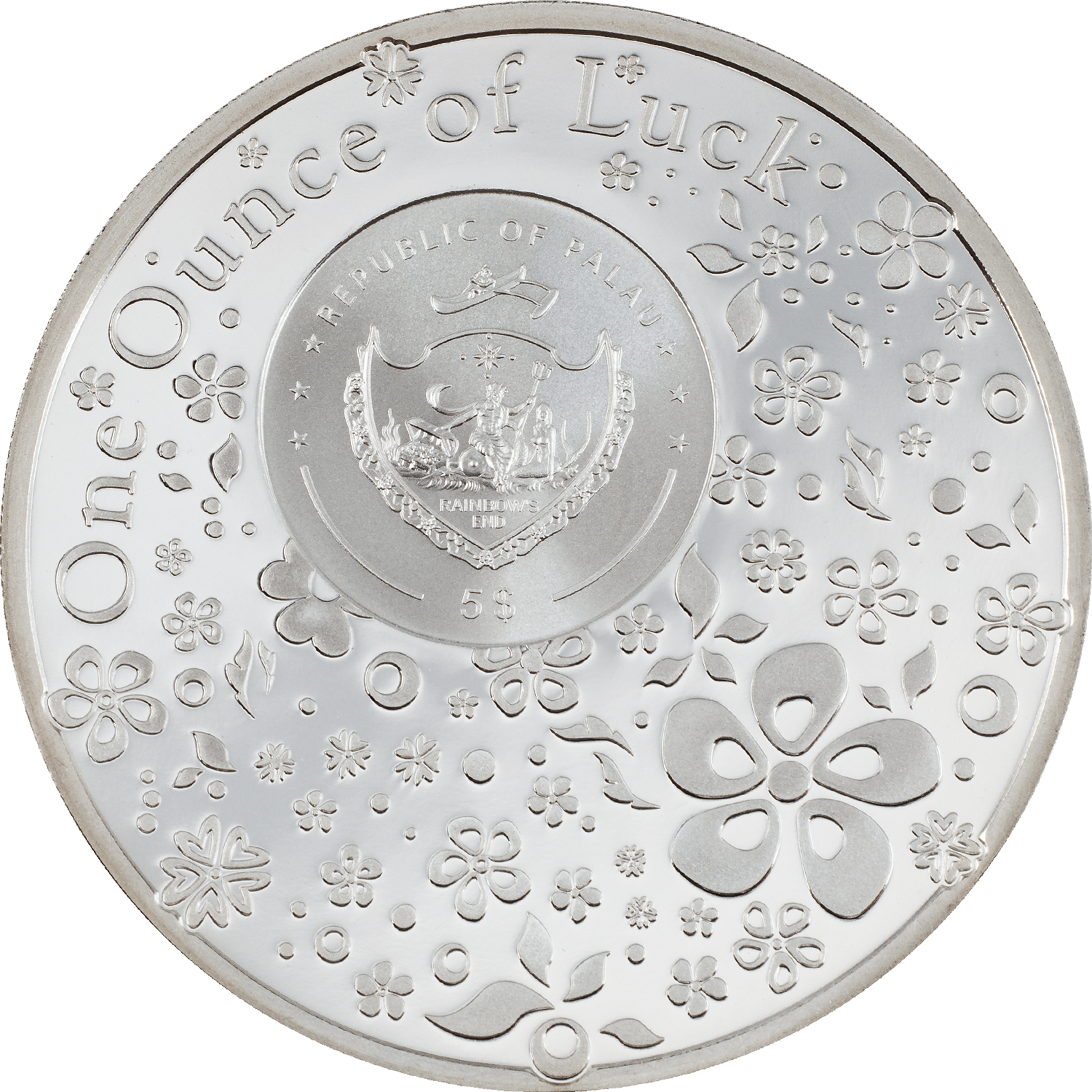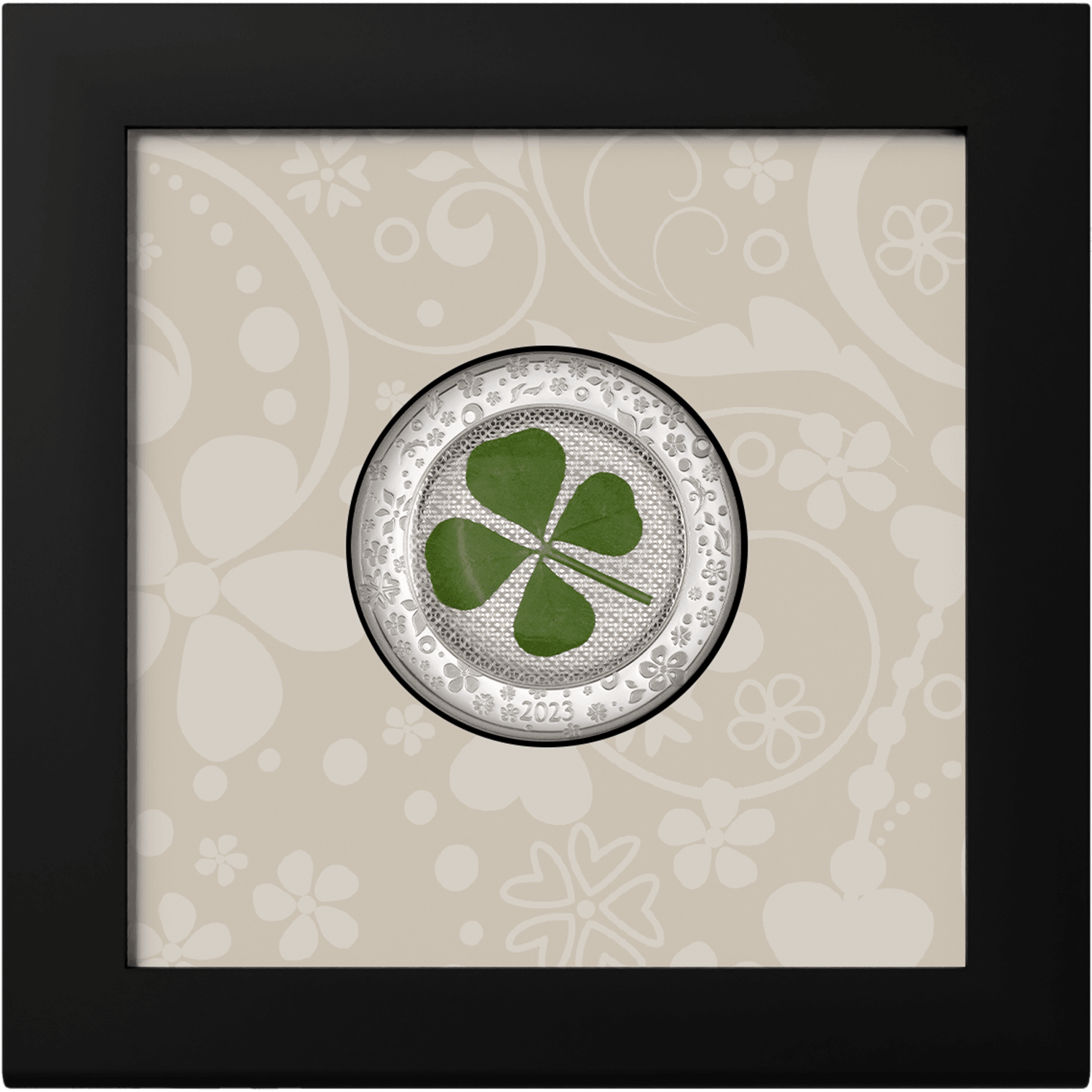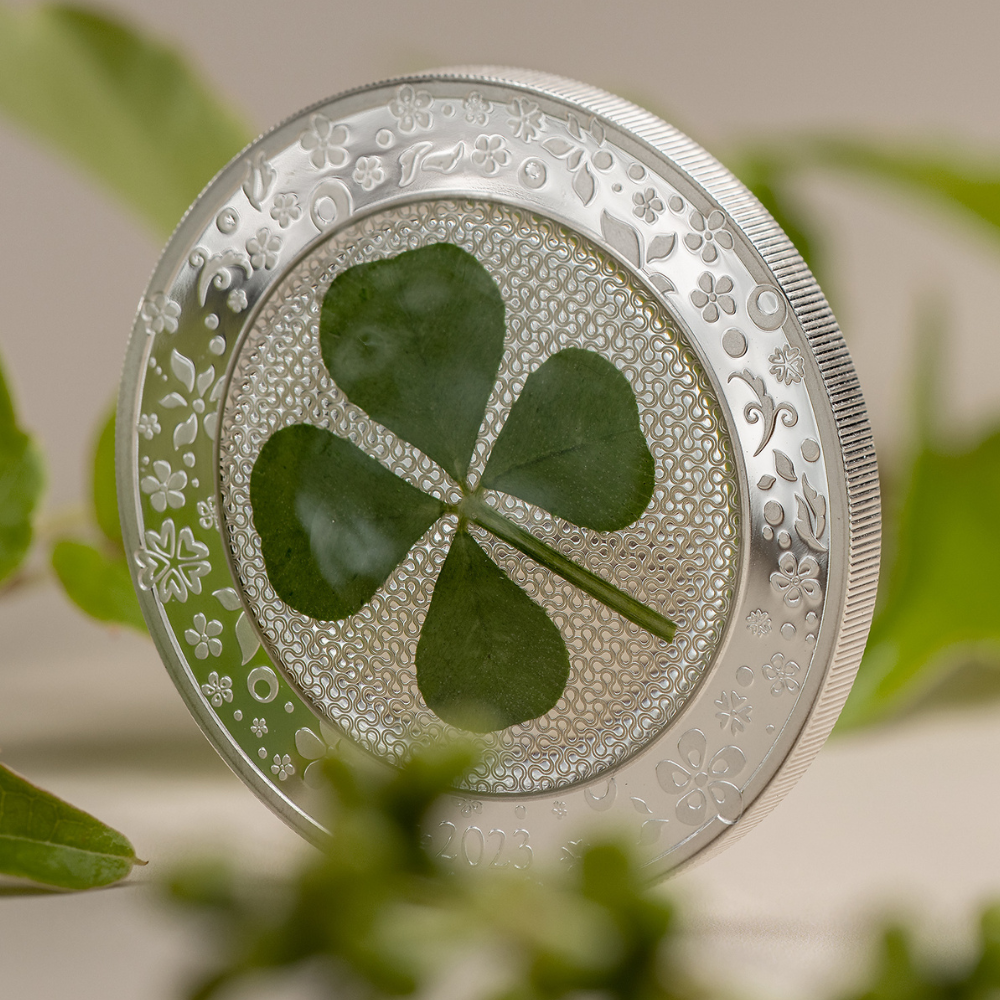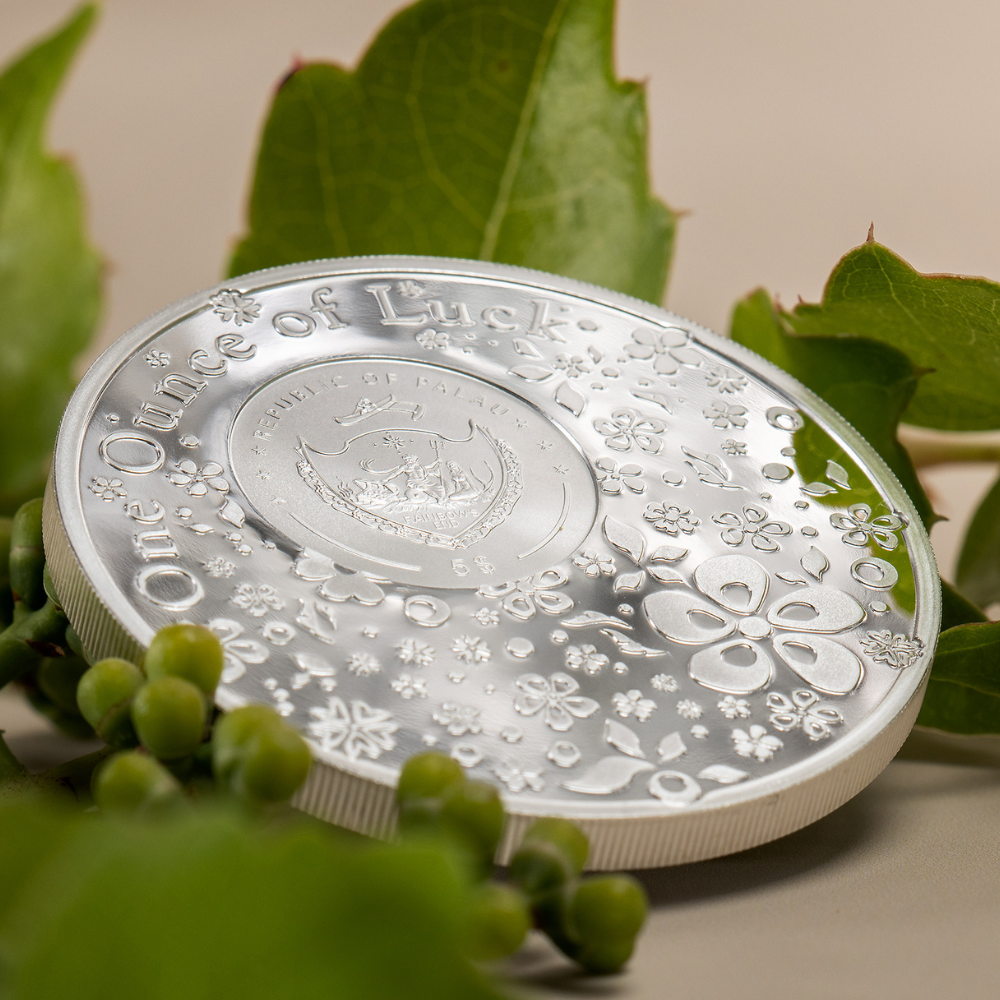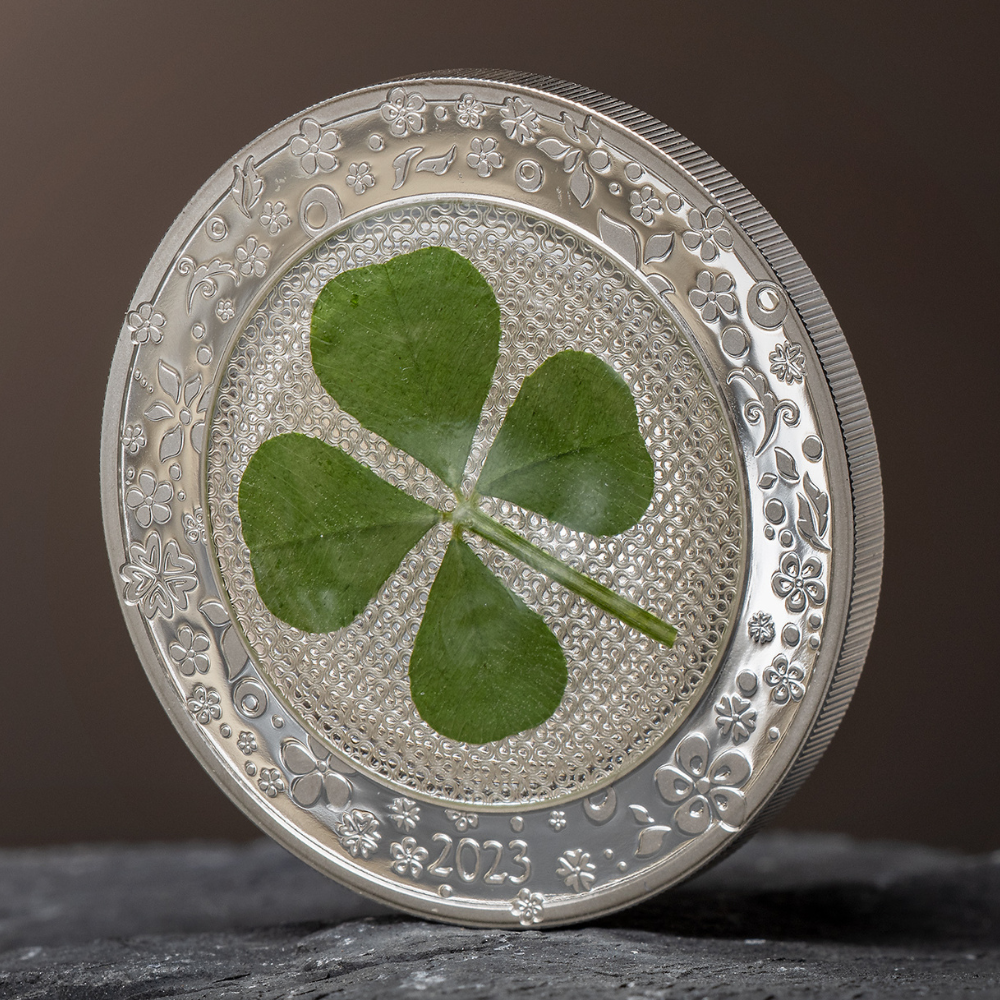 OUNCE OF LUCK Four Leaf Clover 1 Oz Silver Coin $5 Palau 2023
This beautiful 1 Oz Silver coin is part of the collection "Four-leaf Clovers" and features a beautiful four-leaf clover, a typical symbol of good luck. The coin has a great design, features a beautiful coloration, has Proof quality and comes in a case, along with the Certificate of Authenticity. Limited mintage of 2023 pieces worldwide!
Unleash the power of luck with the OUNCE OF LUCK Four Leaf Clover 1 Oz Silver Coin. For centuries, the four-leaf clover has been regarded as a symbol of good fortune and prosperity, and now you can carry this emblem of luck with you wherever you go.
Crafted from .999 fine silver, this exquisite coin features a design that captures the essence of the four-leaf clover's charm. With a weight of 1 oz and a diameter of 38.61 mm, it is the perfect size to admire the intricate details and craftsmanship. The coin is struck to the highest proof quality, ensuring every detail shines with brilliance.
On the reverse of the coin, a single four-leaf clover takes center stage, radiating its positive energy and inviting good luck into your life. The intricate detailing of the clover's leaves and the delicately engraved veins showcase the remarkable artistry and attention to detail.
Limited to a mintage of 2023 pieces, the OUNCE OF LUCK Four Leaf Clover Silver Coin is a highly collectible treasure that is sure to bring good fortune to its lucky owners. Whether you are a believer in the power of luck or a passionate collector, the OUNCE OF LUCK Four Leaf Clover 1 Oz Silver Coin is a must-have addition to your collection. Its exquisite design, limited availability, and the symbol of luck it represents make it a cherished keepsake and a constant reminder that good things come to those who believe. Embrace the power of luck with this stunning silver coin and let the four-leaf clover guide your path to prosperity.