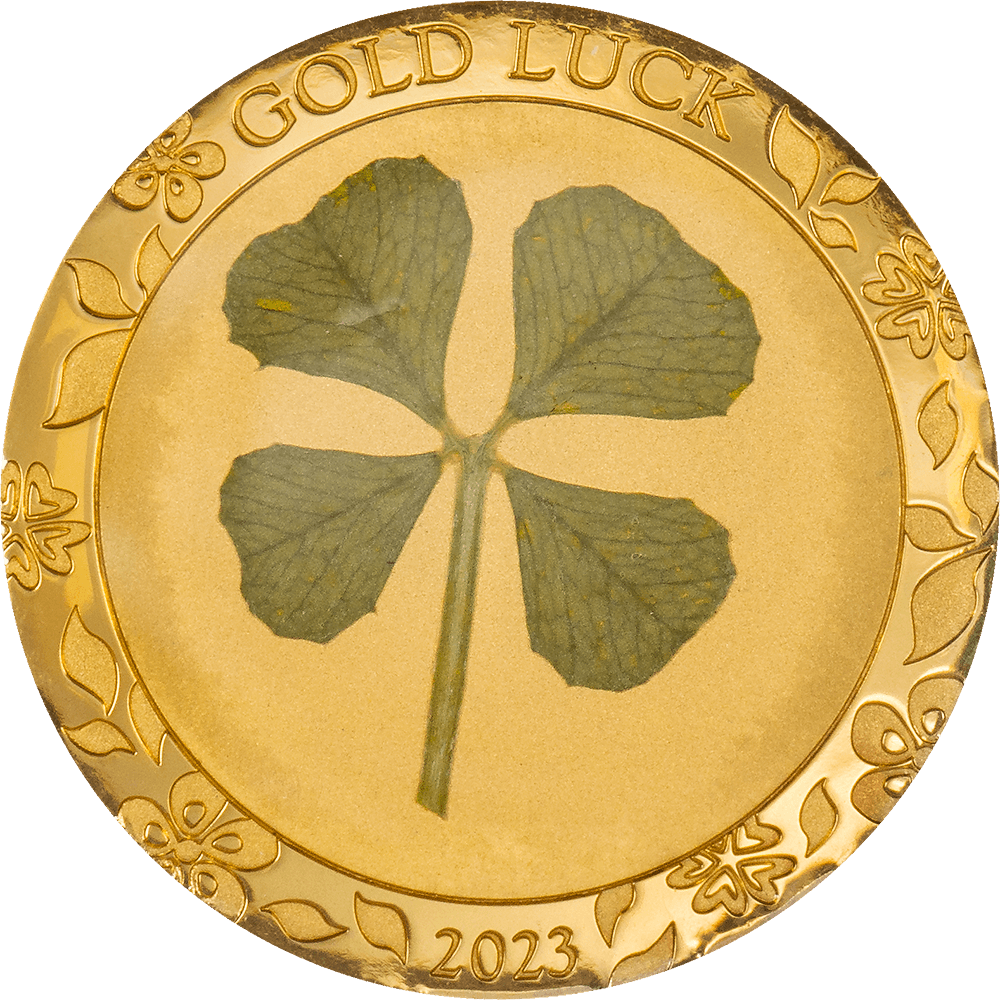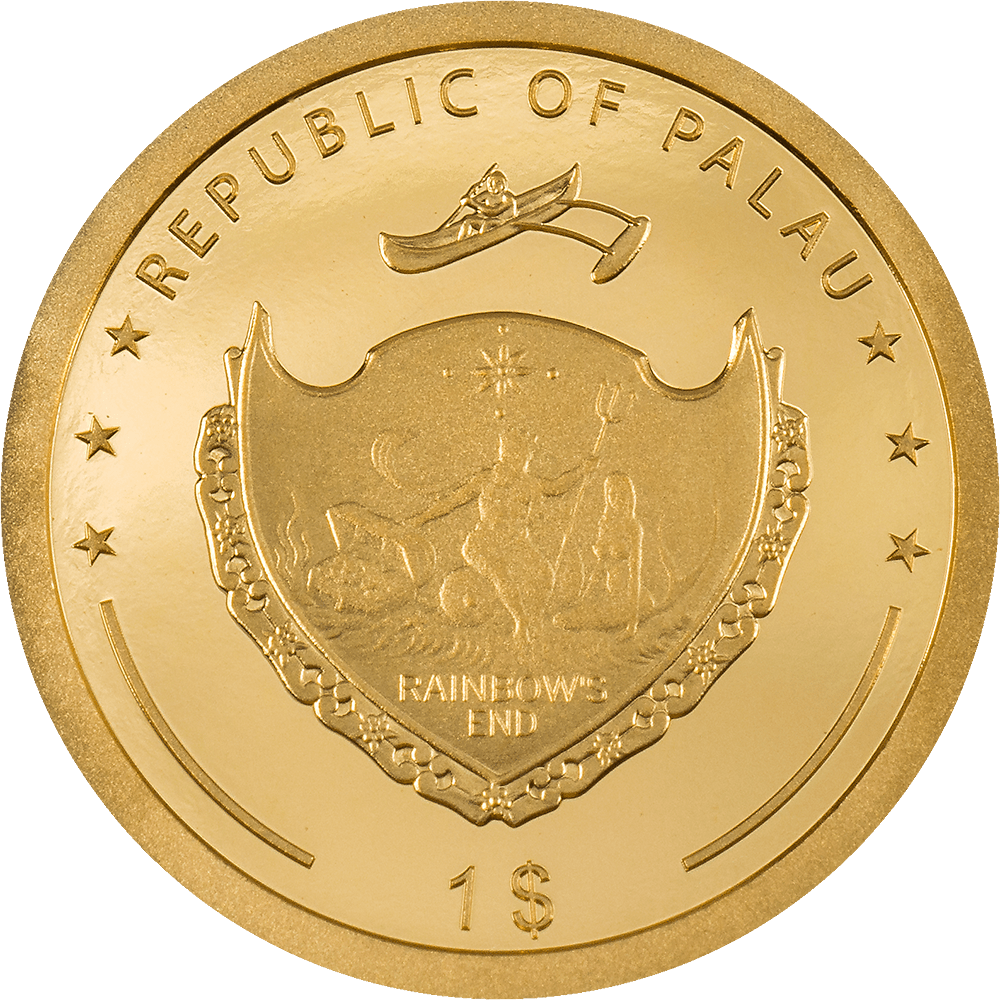 OUNCE OF LUCK Four Leaf Clover Gold Coin $1 Palau 2023
This beautiful Gold coin is part of the collection "Four-leaf Clovers" and features a beautiful four-leaf clover, a typical symbol of good luck. The coin has a great design, features a beautiful coloration, has Proof quality and with the Certificate of Authenticity. Limited mintage of 2023 pieces worldwide!
Discover the embodiment of luck and fortune with the OUNCE OF LUCK Four Leaf Clover Gold Coin. This exquisite coin is a celebration of the legendary belief that four-leaf clovers bring good fortune and serendipitous encounters.
Since 1620, when Sir John Melton first mentioned the luck associated with finding a four-leaf clover, this enduring symbol has captured the imagination of people around the world. The OUNCE OF LUCK series continues this tradition, offering you an opportunity to own a precious piece of fortune in the form of a stunning gold coin.
Crafted from the finest .9999 pure gold, this coin weighs 1 gram and measures 13.92 mm in size, making it a perfect addition to any coin collection or a cherished keepsake. The proof-quality finish showcases the intricate details of the design, allowing you to appreciate the beauty and craftsmanship of this extraordinary piece.
Each year, CIT proudly present the lucky silver and gold charms to enthusiasts and collectors alike. The OUNCE OF LUCK Four Leaf Clover Gold Coin for 2023 is a testament to the timeless appeal of this cherished symbol. Whether you believe in the power of luck or simply appreciate the elegance of the design, this coin is a remarkable addition to any collection.
With a limited mintage of 2023 pieces, this coin represents not only a valuable investment but also a unique opportunity to carry a touch of luck with you wherever you go. Embrace the magic and charm of the four-leaf clover with the OUNCE OF LUCK Four Leaf Clover Gold Coin and let good fortune be your constant companion.