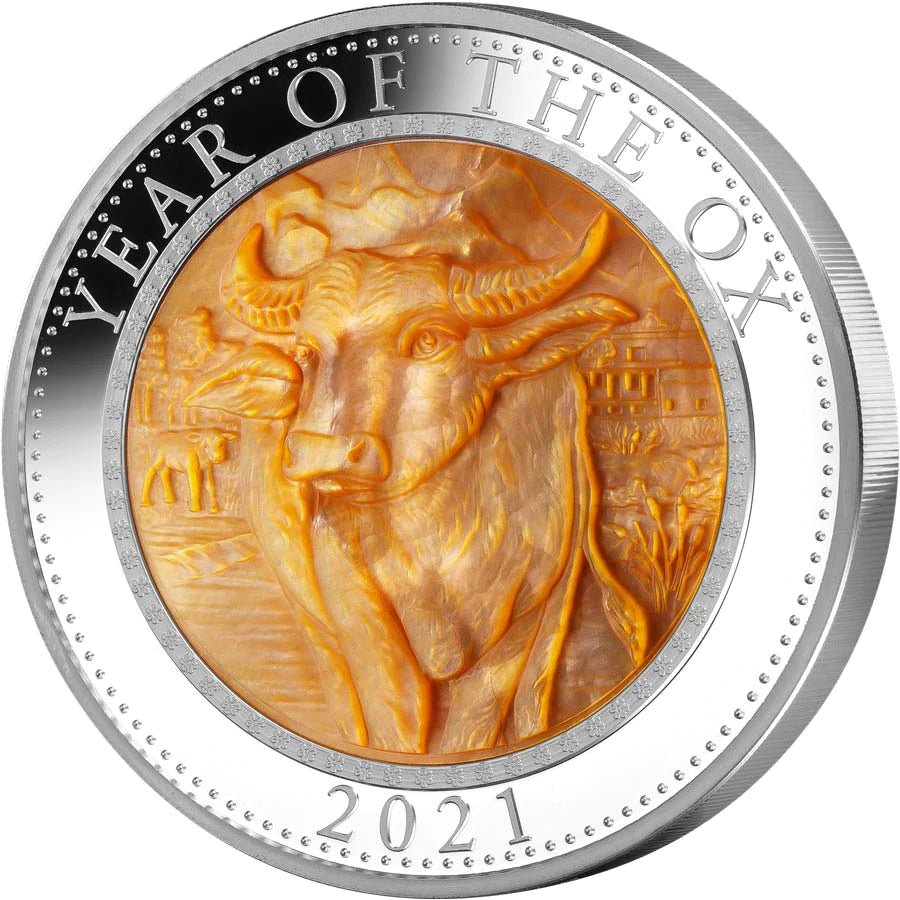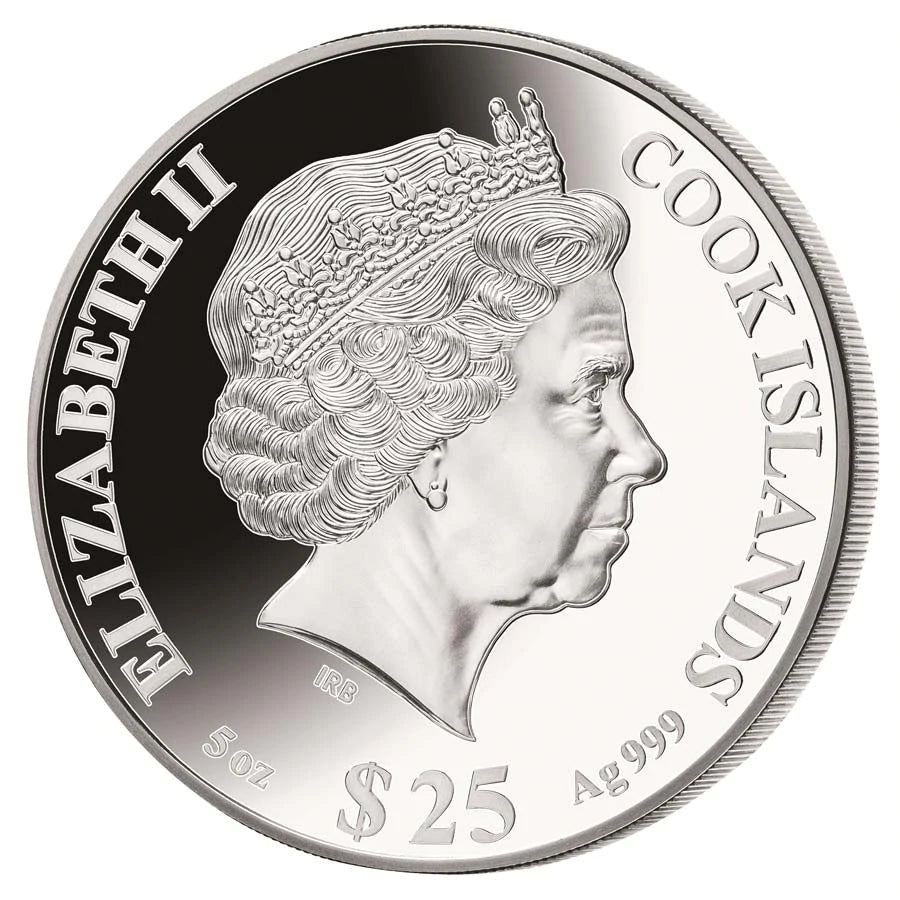 OX Mother of Pearl Lunar Year 5 Oz Silver Coin $25 Cook Islands 2021
This beautiful 5 Oz Silver coin is part of the "Lunar Year" series and is dedicated to those born under the Chinese Lunar Year of the OX. The coin's design is made of inlayed Mother of Pearl, has an incredible Relief, has a Proof quality and comes in an elegant case, along with the Certificate of Authenticity. Limited mintage to only 888 pieces worldwide!
Only 1 unit left
The Ox is the second animal in the 12-year cycle of the Chinese zodiac and it is believed to symbolize diligence, persistence, and honesty. The OX Mother of Pearl Lunar Year 5 Oz Silver Coin was created to celebrate the 2021 "Year of the Ox" and is a perfect way to commemorate this significant event. The coin features an impressive 45 mm natural Mother of Pearl inlay that is surrounded by a 65 mm 5 oz silver coin. The Mother of Pearl inlay is a stunning sight to behold, as each one is unique and results from the technically elaborate coloring process.
This coin is a truly rare collector's item, as it is strictly limited to only 888 pieces of silver and 25 pieces of gold worldwide. The lucky number 888 is highly regarded in Chinese culture and signifies prosperity and good fortune. The limited number of coins available makes this a highly sought-after item for collectors and fans of the Lunar New Year series.
The Mother of Pearl inlay on this coin is a result of a sophisticated production process that can take up to 3 months. The design takes shape through ultrasonic waves, and the colorization is meticulously applied to create the final product. The level of detail and care that goes into each coin is truly remarkable and showcases the craftsmanship that goes into producing such a beautiful piece of art.
The OX Mother of Pearl Lunar Year 5 Oz Silver Coin is a perfect way to celebrate the Year of the Ox and to add to your collection of Lunar New Year coins. Each coin comes with a certificate of authenticity, making it a great gift for coin collectors or fans of Chinese culture. The design of the coin is simple yet elegant, with the Mother of Pearl inlay taking center stage. This is a unique and rare collectible that is sure to be treasured for years to come.