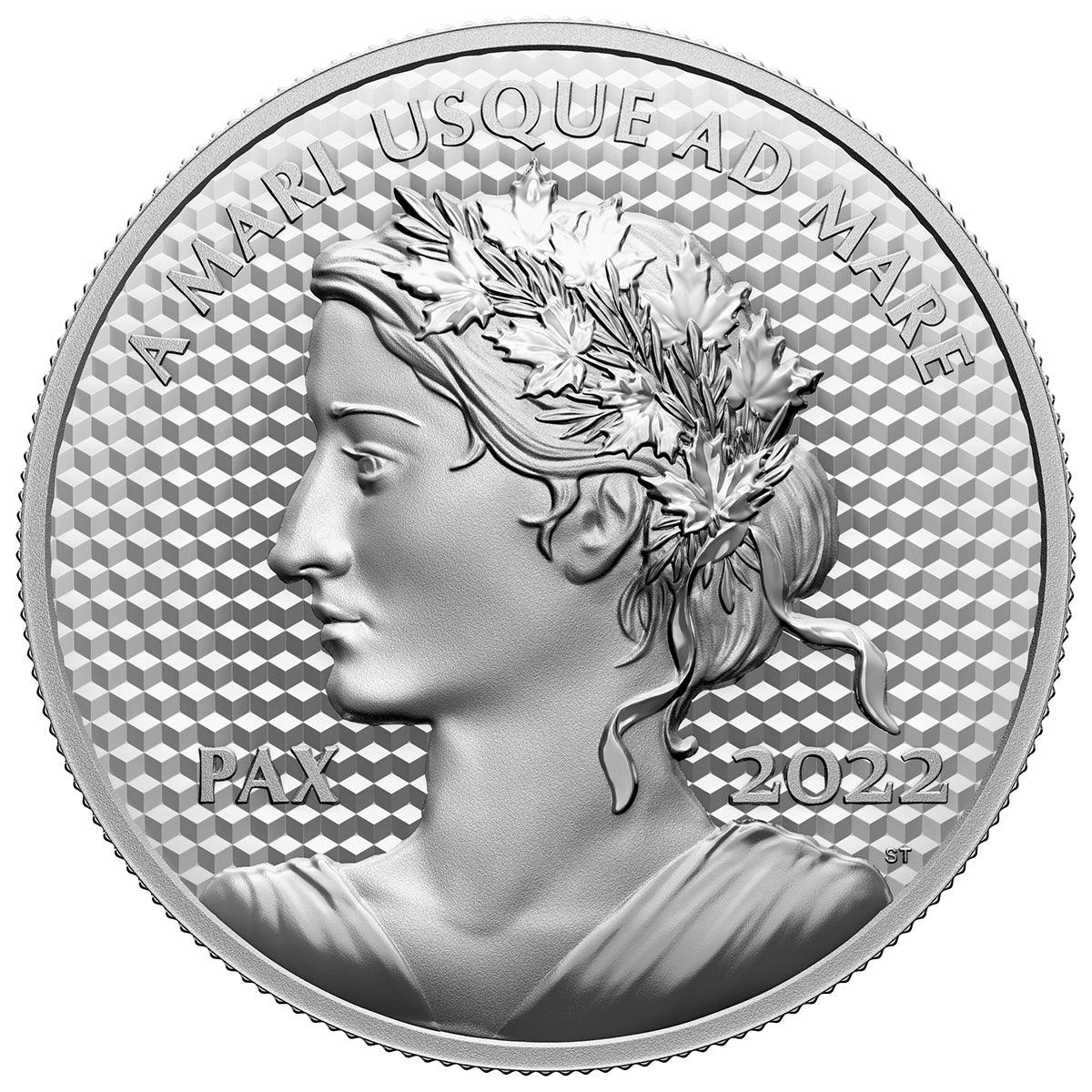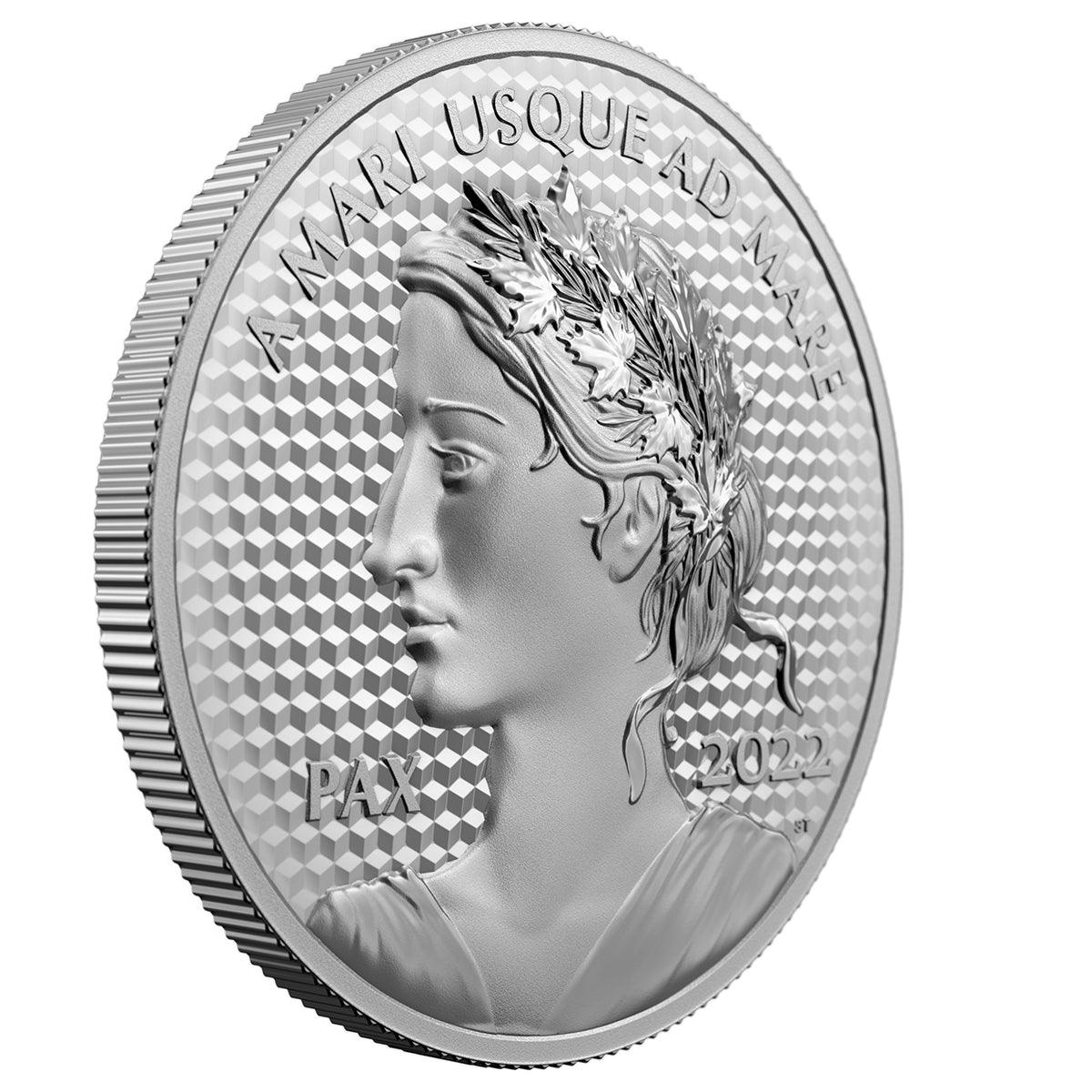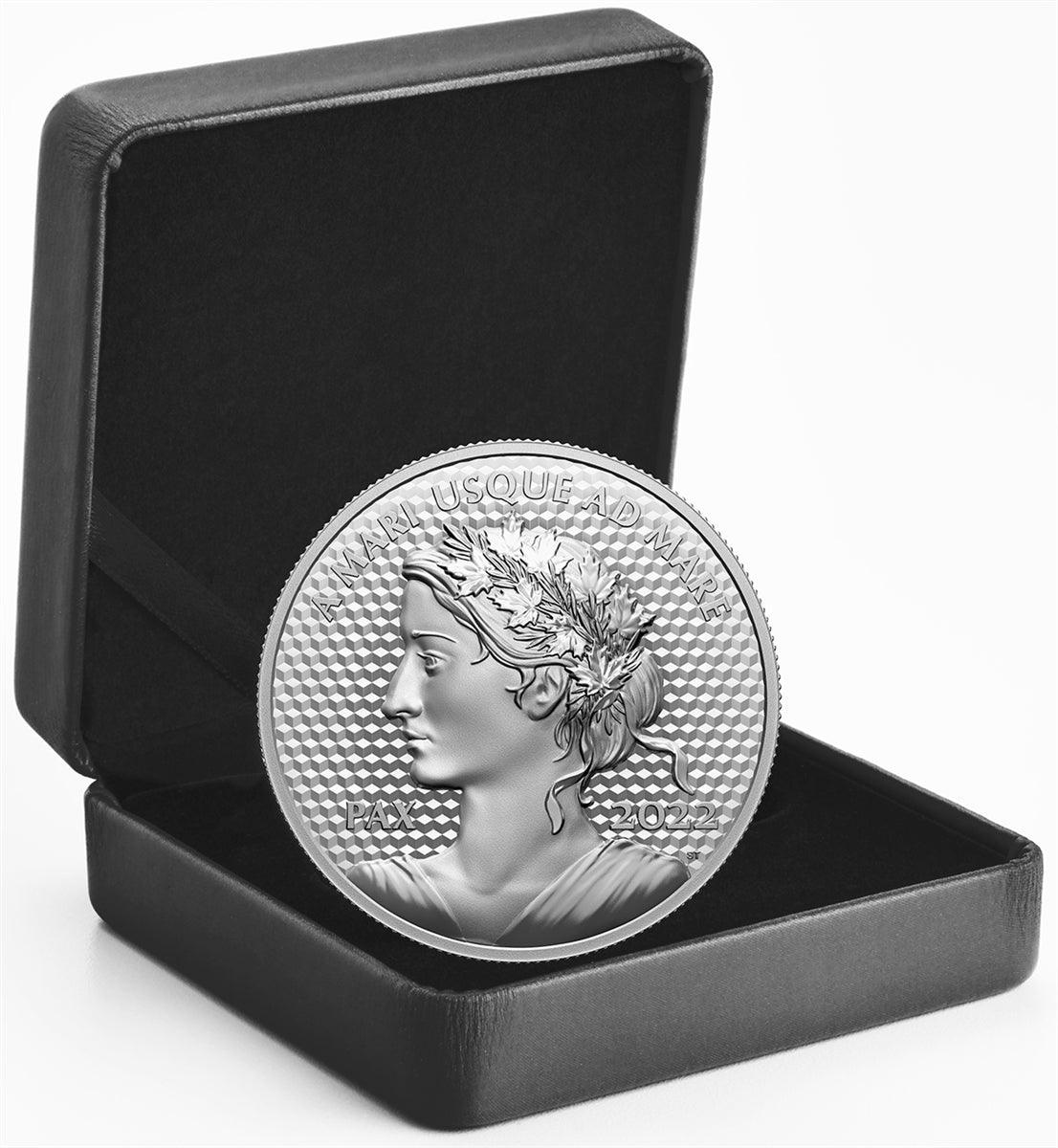 PEACE DOLLAR 5 Oz Silver Coin $50 Canada 2022
This stunning 5 Oz Silver coin is dedicated to Lady Peace. The coin has Proof quality and the reverse features a pulsating pattern that appears to expand and contract whenever the coin is tilted. It comes in a case, along with the Certificate of Authenticity. Limited mintage of 1000 pieces worldwide!
Only 1 unit left
Experience the magnificence of Canada's first 5 oz. pure silver Peace Dollar with this stunning collector's piece. The significance of peace and international cooperation in Canada's history is beautifully captured in the design of this coin. In 1957, Lester B. Pearson, a Canadian diplomat, was awarded the Nobel Peace Prize for his role in establishing the first United Nations peacekeeping force. This legacy of peace is deeply ingrained in our national identity, and it is celebrated on the 2022 Peace Dollar.
The 5 oz. silver coin showcases an Ultra High Relief (UHR) strike, elevating the design to new heights of beauty. The reverse of the coin features a captivating field pattern that pulsates when the coin is tilted, creating a mesmerizing optical effect. The obverse provides a magnified view of the meticulously engraved elements that contribute to this pulsating effect. This innovative feature adds a dynamic dimension to the coin, symbolizing the vibrancy and hope for global peace.
Crafted from 99.99% pure silver, this Peace Dollar radiates luminosity with its proof finish. The intricate details, such as the strands of hair and the maple leaves adorning Lady Peace's crown, are crisply engraved and stand out prominently against the coin's luminous surface. The 5 oz. format provides a larger canvas for the design, allowing for a more immersive and visually striking portrayal of peace.
As with all collector coins from the Royal Canadian Mint, this Peace Dollar comes with a serialized certificate, ensuring its authenticity and collectible value. The mint's commitment to excellence and precision is evident in every aspect of this coin, making it a valuable addition to any collection and a testament to Canada's dedication to peacekeeping and global harmony.
Embrace the spirit of peace and harmony with the 5 oz. Peace Dollar. This coin commemorates Canada's historical achievements in promoting peace and serves as a timeless reminder of the importance of unity and cooperation in our world. Own this exquisite piece of numismatic art and let its beauty inspire and uplift you for years to come.