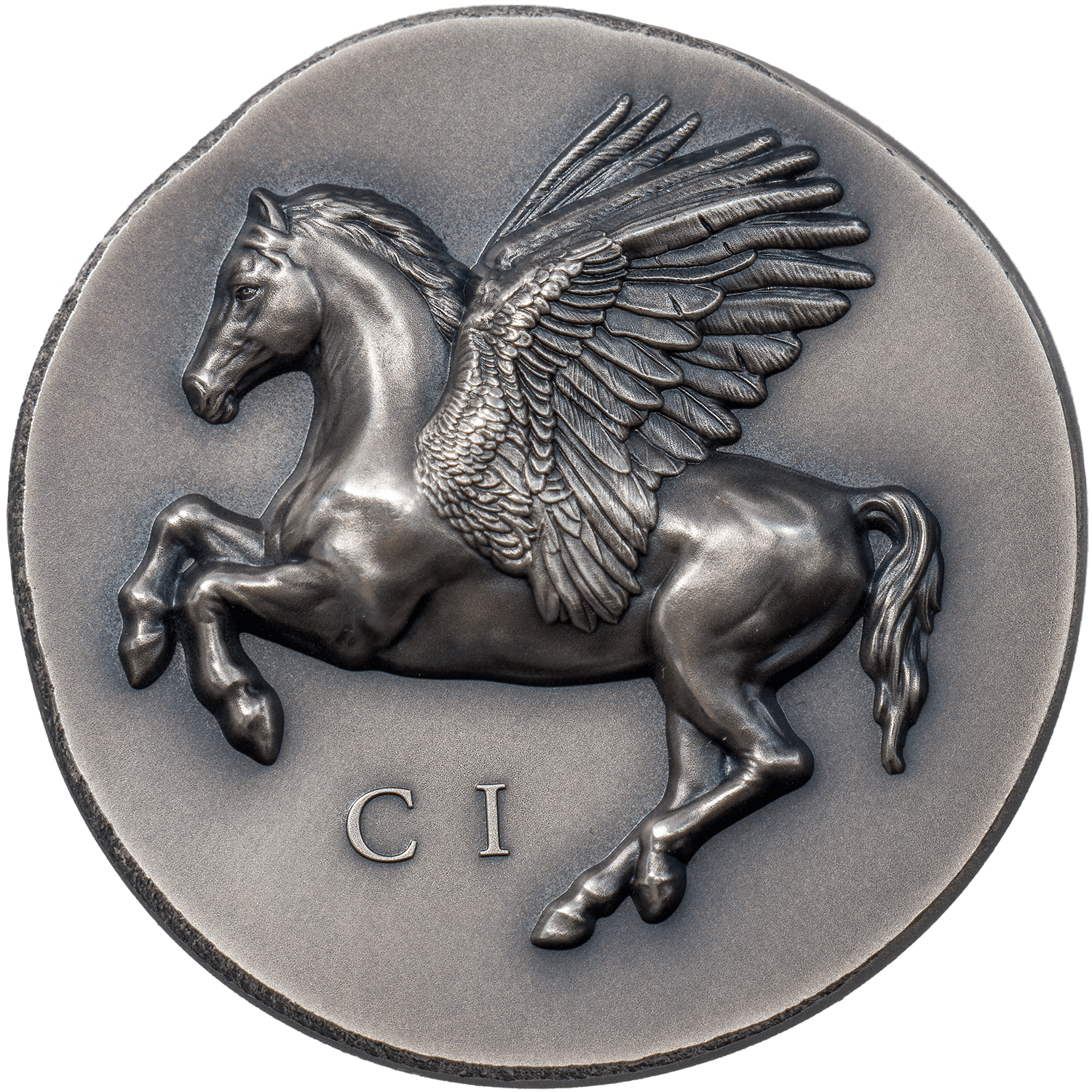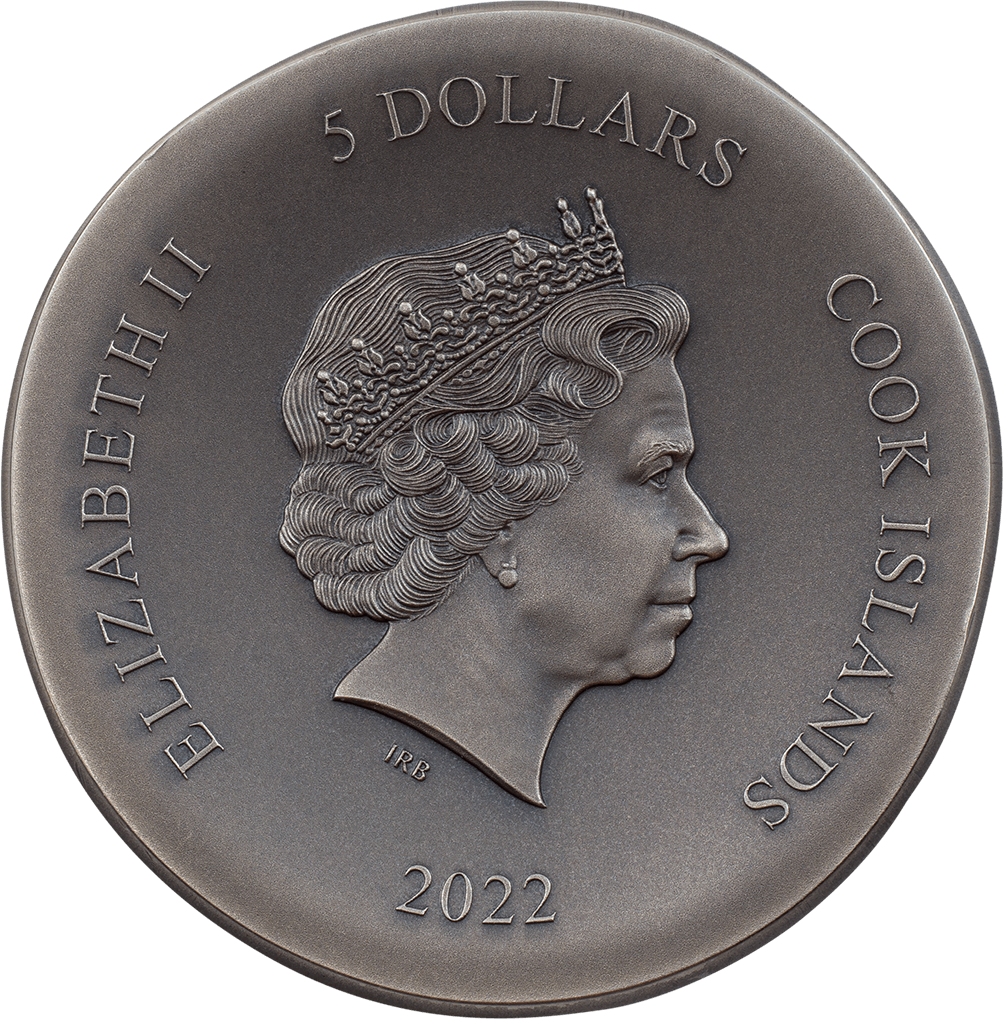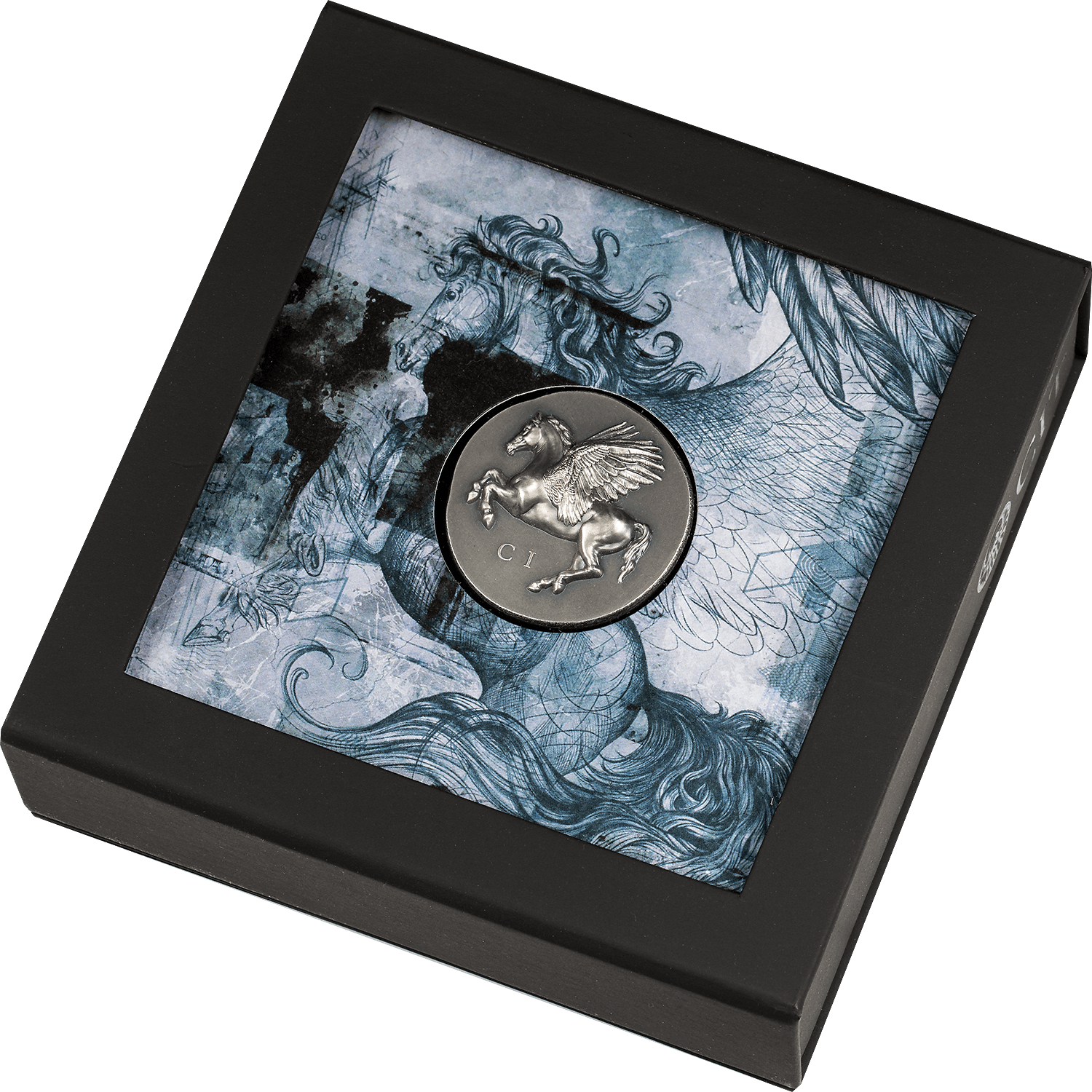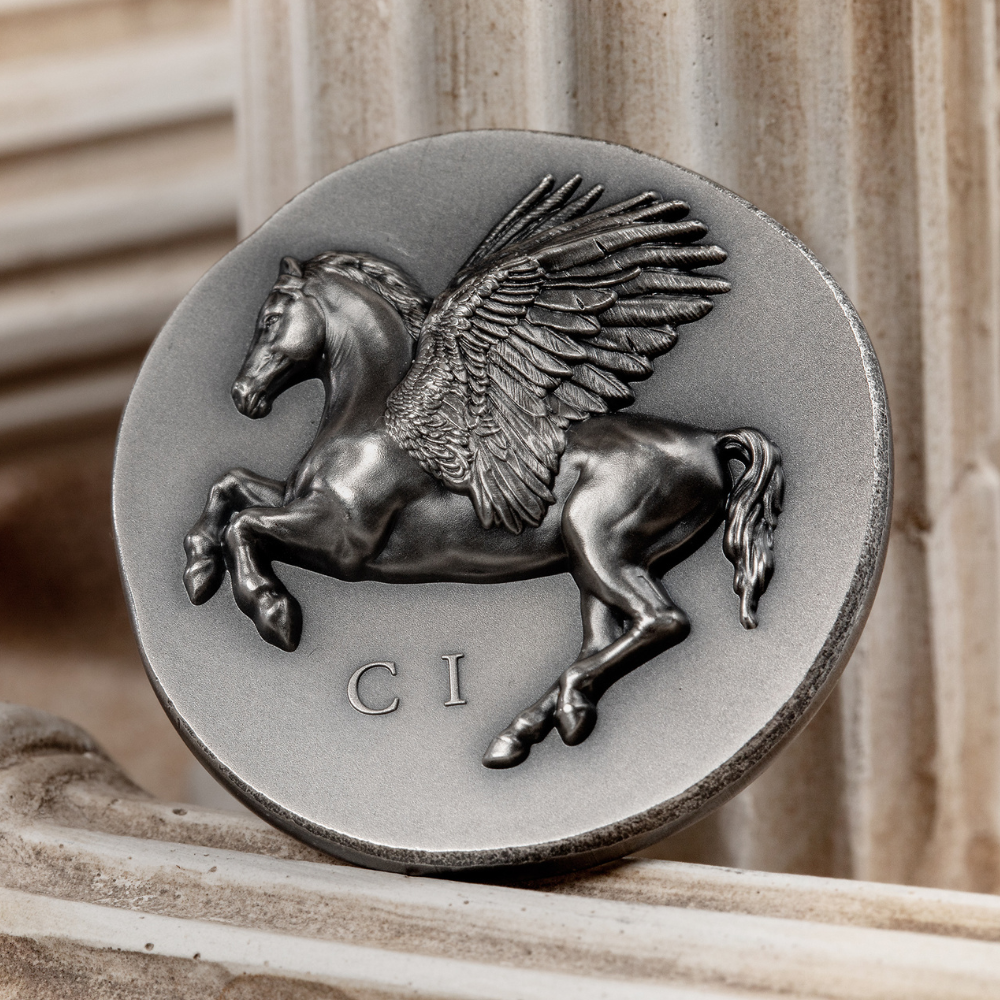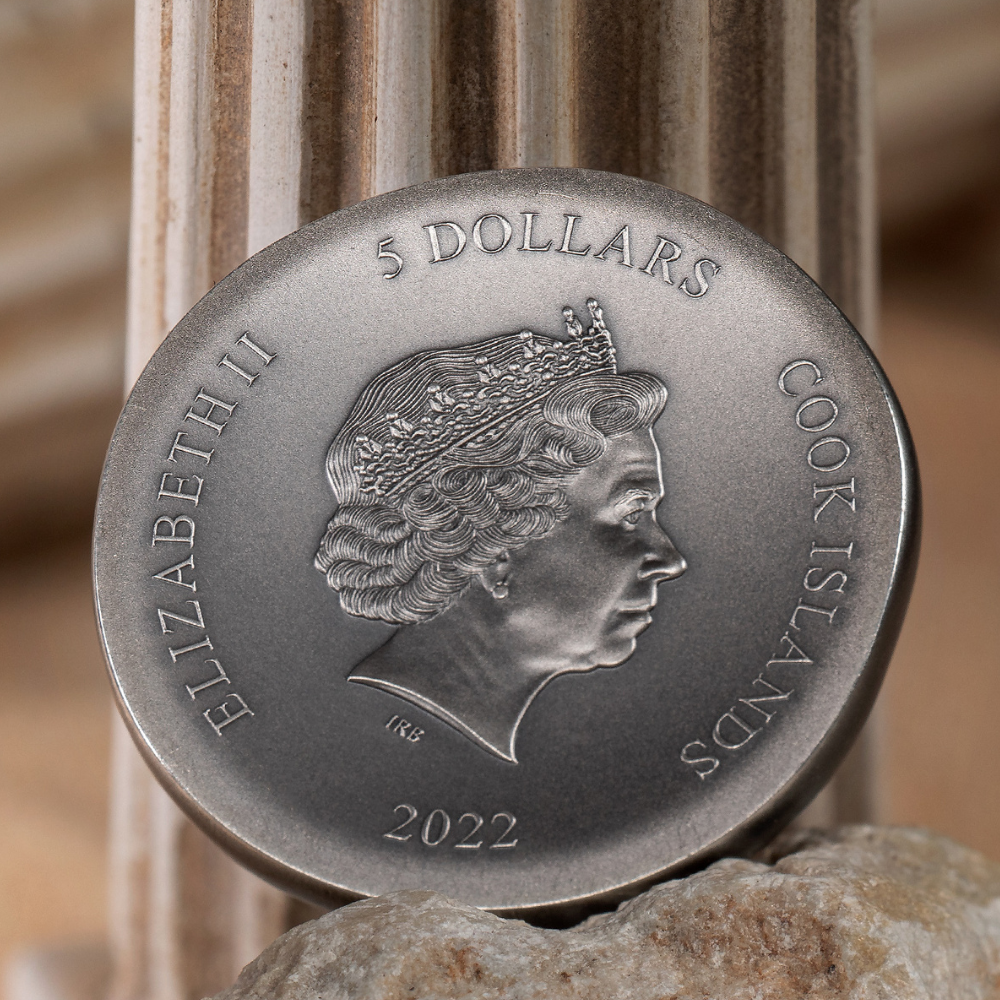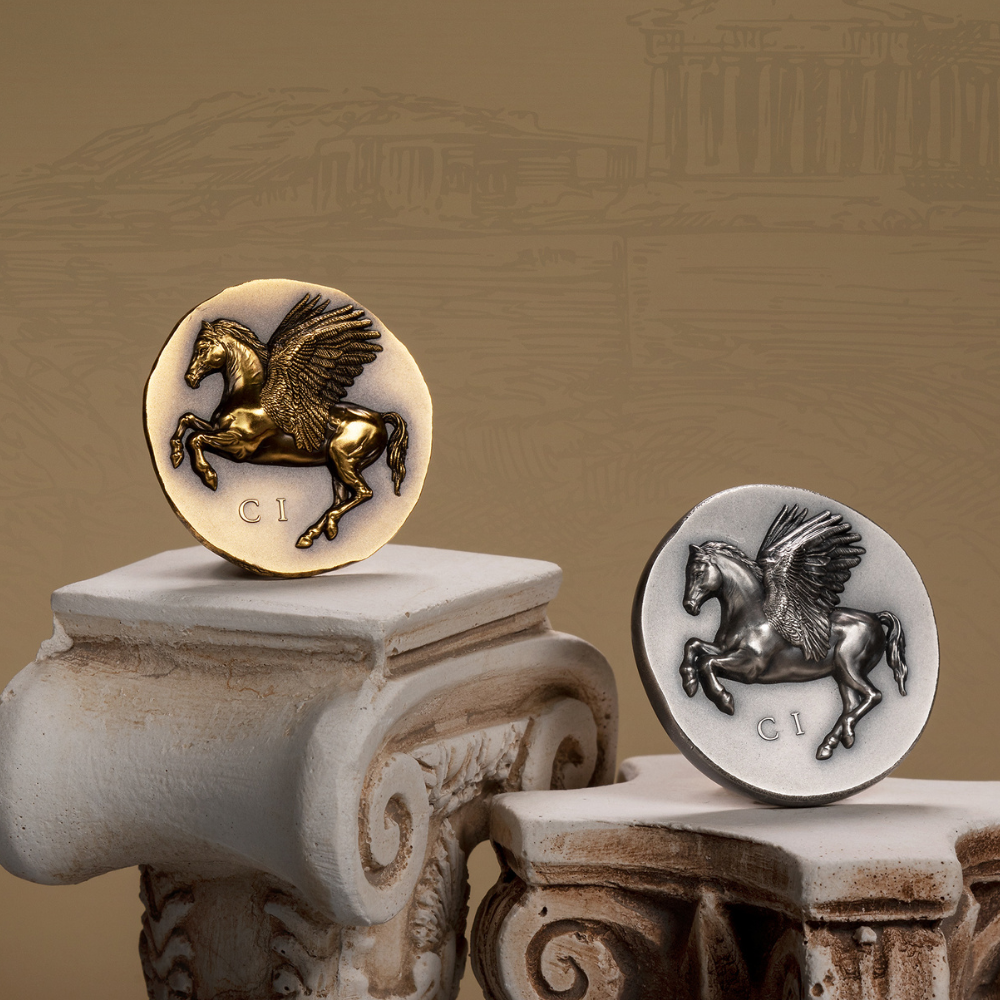 PEGASOS Numismatic Icons 1 Oz Silver Coin $5 Cook Islands 2022
This beautiful 1 Oz Silver coin is the new issue in the "Numismatic Icons" series and features one of the most recognized creatures in Greek Mythology: Pegasus. The coin has Antique Finish quality, features Smartminting Ultra High Relief and comes in a case, along with the Certificate of Authenticity. Limited mintage of 999 pieces worldwide!
Experience the mythical allure of Pegasus with the PEGASOS Numismatic Icons 1 Oz Silver Coin. Rooted in Greek mythology, Pegasus was the magnificent winged horse born from the union of Poseidon and Medusa. This iconic creature, known for its beauty and ability to soar through the skies, holds a special place in ancient lore and symbolizes the immortality of the soul. The goddess Athena's anger at their union led to the transformation of Medusa and the birth of Pegasus, adding to the horse's significance as a symbol of inspiration and creativity.
Now, CIT brings this legendary symbol to life on a modern coin, blending the ancient design of Corinthian coins with the cutting-edge smartminting® technology. The result is a captivating combination of an uneven rim and stunning ultra-high relief, creating a visual masterpiece that pays homage to numismatic history. The 1 oz silver version of the coin is limited to just 999 pieces, making it a highly collectible treasure for enthusiasts.
In addition to the silver edition, the PEGASOS Numismatic Icons series offers a premium 1 oz gold edition with an antique finish, limited to only 199 pieces. This extraordinary gold coin is struck in ultra-high relief, showcasing the intricate details of Pegasus' form. For the first time ever, CIT introduces a gold coin in this relief style, providing a truly unique and awe-inspiring piece for collectors. To complement the collection, there is also a half gram gold version featuring a silk finish, serving as a perfect companion piece to the larger editions.
With its antique finish and meticulous craftsmanship, the PEGASOS Numismatic Icons coin captures the essence of ancient Greek mythology and brings it into the modern world. Its size of approximately 33 mm and smartminting® technique ensure that every detail is expertly showcased, allowing the mythical horse to truly come to life. Don't miss your chance to own this extraordinary coin and let the horse of legend fly into your numismatic collection, inspiring wonder and awe for generations to come.
smartminting©
The smartminting© technology is a ground-breaking advancement in contemporary numismatics that permits an unparalleled level of ultra-high relief, and it establishes novel benchmarks in the coin industry.
This technology enables the production of standard weight coins with larger diameters, while maintaining high relief height.

It also allows for coins with greatly reduced weight to maintain standard relief heights and permits coins with only slightly increased weight to exhibit high reliefs.