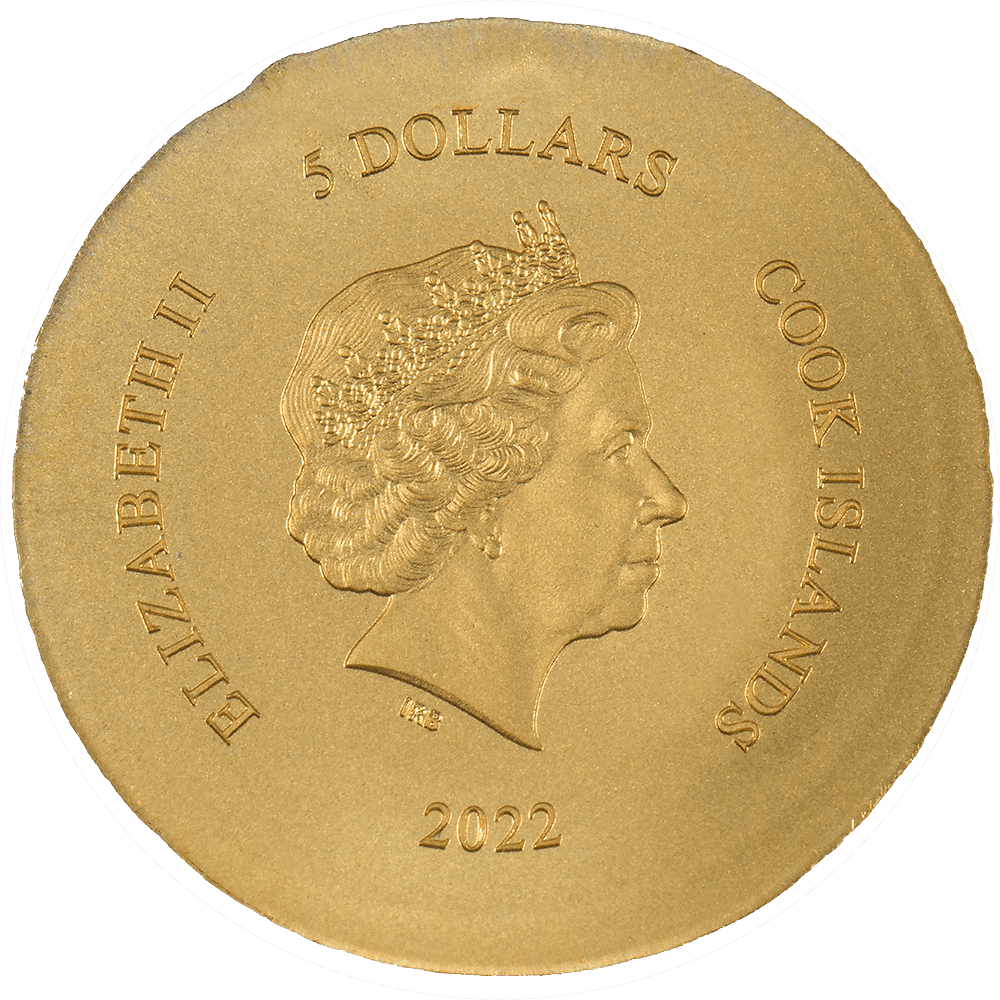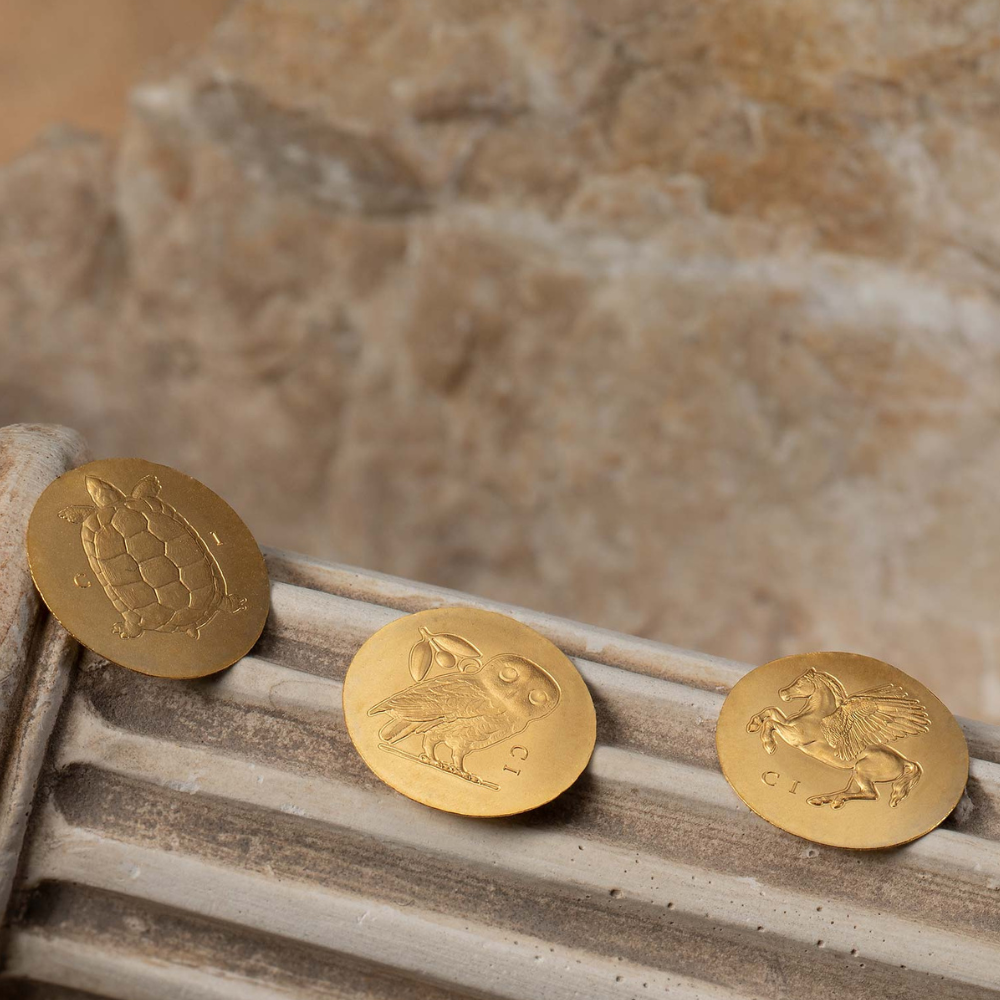 PEGASOS Numismatic Icons Gold Coin $5 Cook Islands 2022
This incredible Gold coin is part of the "Numismatic Icons" series and features one of the most recognized creatures in Greek Mythology: Pegasus. The coin has Silk Finish, features a beautiful Relief and comes in a capsule, along with the Certificate of Authenticity. Limited mintage of 5000 pieces worldwide!
In stock
Step into the realm of myth and legend with the "PEGASOS Numismatic Icons Gold Coin," a captivating masterpiece that brings the storied creature of Greek mythology to life. Pegasus, the winged horse born from the union of Poseidon and Medusa, is a timeless symbol of immortality, poetic inspiration, and the power to create. This coin encapsulates the essence of this mythical creature and its significance through the ages.
The narrative of Pegasus begins with the wrath of the goddess Athena, leading to the birth of the winged horse from the severed neck of Medusa. This origin story has inspired countless interpretations, and on the coin's obverse, Pegasus takes center stage, his majestic wings and graceful form captured in exquisite detail. This numismatic depiction honors not only the horse's mythic birth but also the rich history of Corinth, an ancient city known for producing distinctive coins adorned with Pegasus.
Through enhanced smartminting® technology, this coin marries ancient design elements with contemporary craftsmanship. The result is an ultra-high relief presentation that breathes life into the mythological scene. This intricate design extends to the coin's uneven rim, reminiscent of historical coinage. The 1 oz gold premium edition showcases an antique finish that enhances the coin's aura of antiquity, while the 0.5 g gold version boasts a delicate silk finish, offering a companion piece that complements the larger edition.
Limited to a mintage of 5,000, the "PEGASOS Numismatic Icons Gold Coin" is a testament to the enduring allure of myth and history. With its size of approximately 12 mm, it encapsulates the essence of the legendary winged horse in a compact and exquisite form. This coin is not just a testament to Greek mythology; it's a piece of art that transcends time, inviting you to explore the ancient past and connect with the cultural fabric that has shaped the way we perceive the world. Don't miss the opportunity to own this iconic representation of Pegasus, a symbol that has captivated hearts and minds for generations.