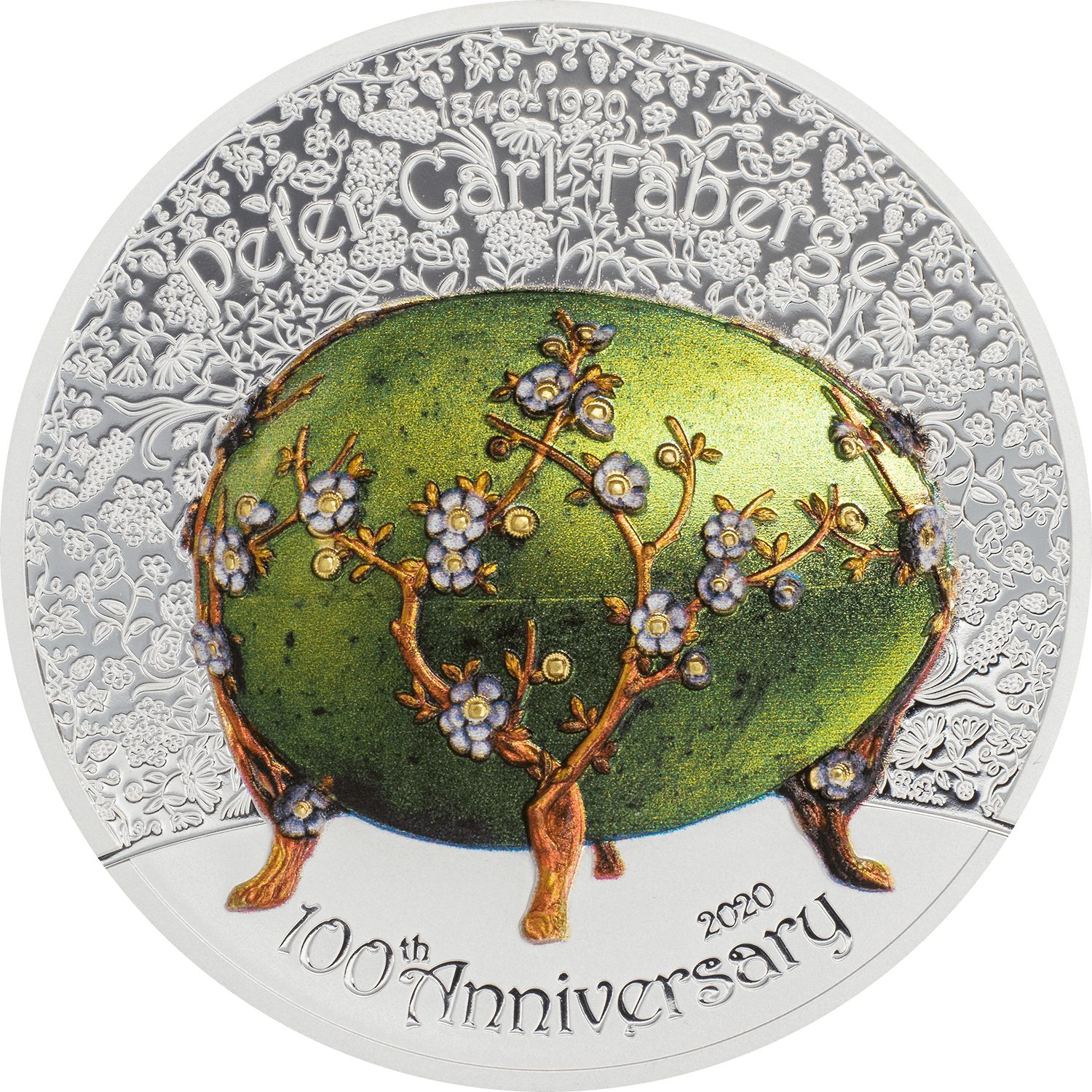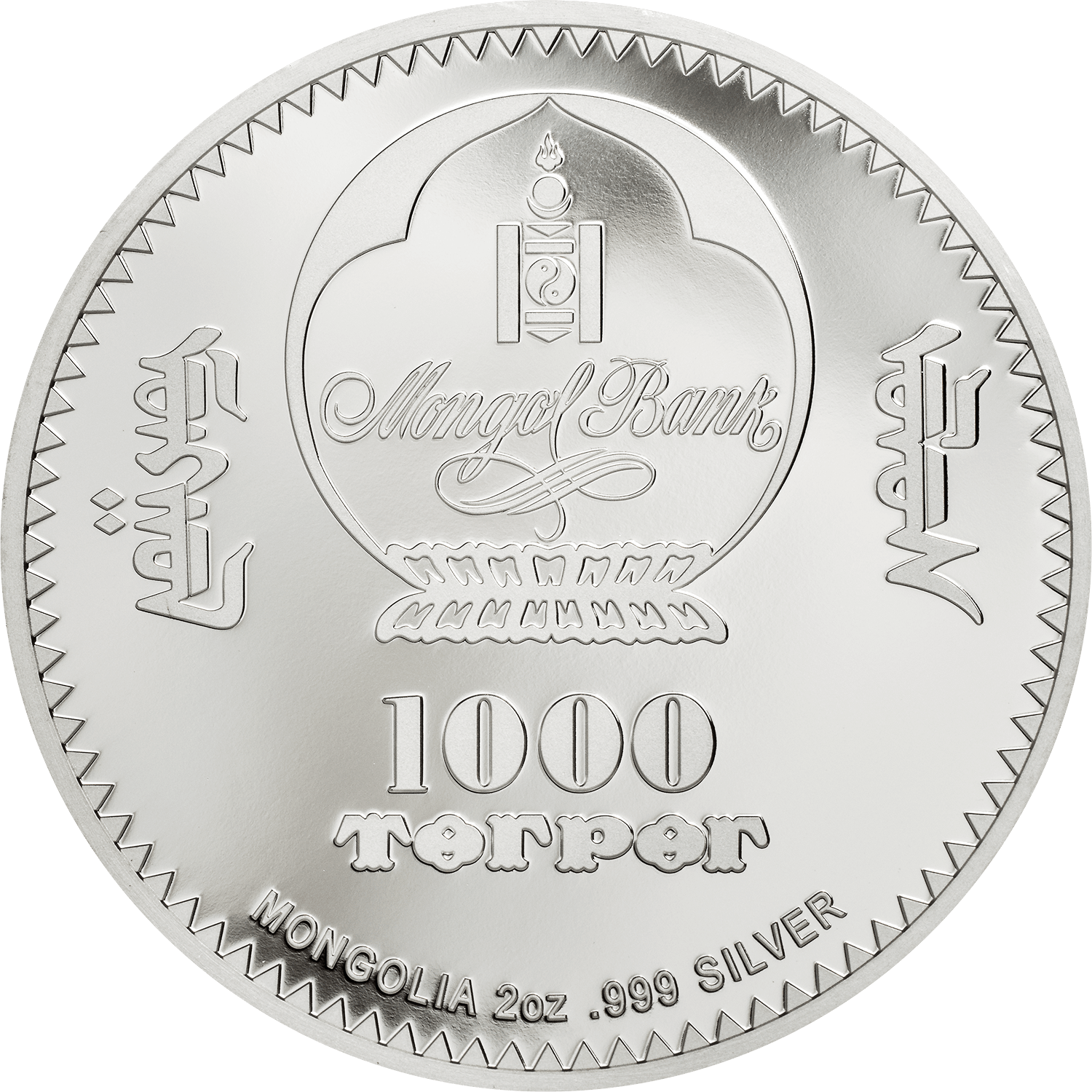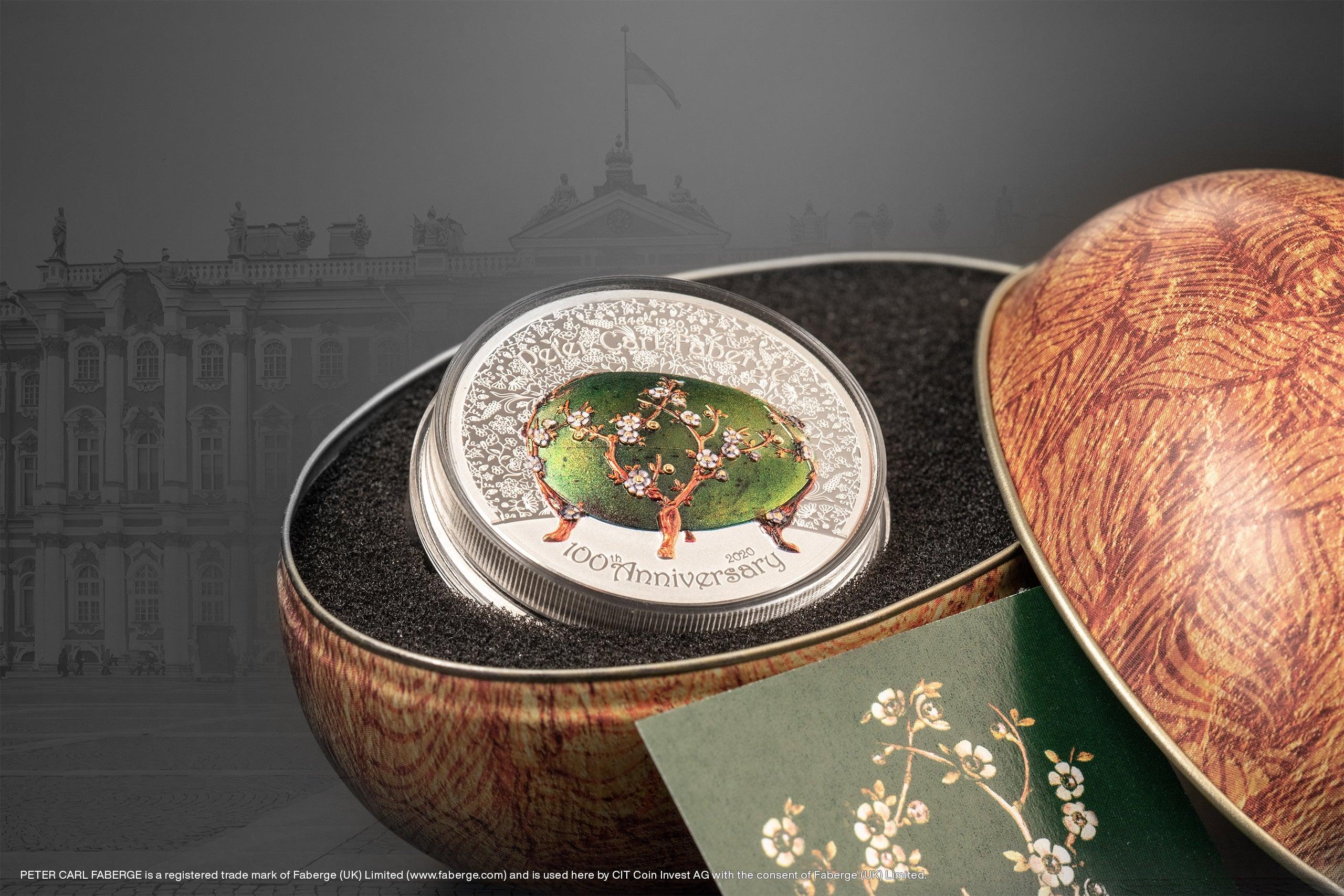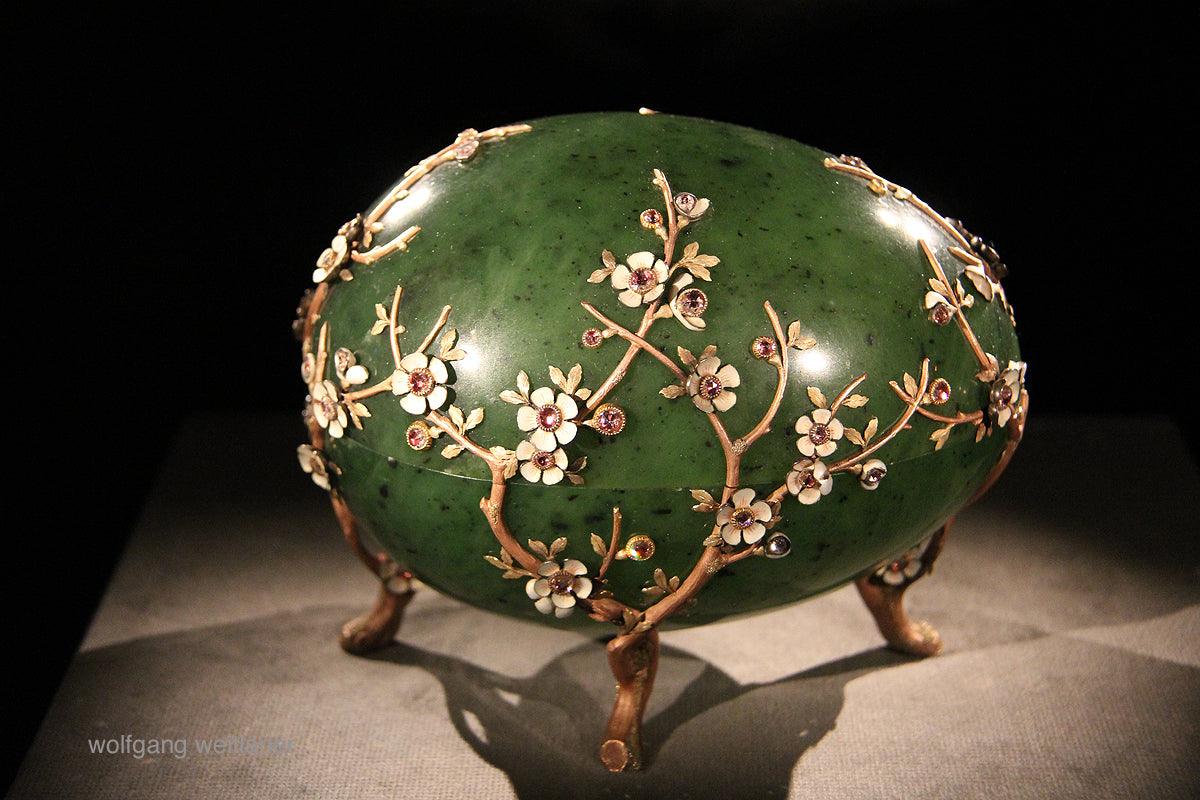 FABERGE EGG Peter Carl 100th Anniversary 2 Oz Silver Coin 1000 Togrog Mongolia 2020
This beautiful 2 Oz Silver coin is dedicated to the 100th anniversary of one of the most famous Russian jeweller – Peter Carl Fabergé. The coin features the Smartminting technology, has a beautiful colouration and comes in a themed case, along with the Certificate of Authenticity. Limited mintage to 888 pieces worldwide!
Step into the world of opulence and prestige with the Fabergé Egg Peter Carl 100th Anniversary 2 Oz Silver Coin, a tribute to the renowned Russian jeweler Peter Carl Fabergé and his timeless masterpiece. Fabergé Eggs have long been revered as symbols of luxury and elegance, crafted exclusively for royalty and the world's wealthiest families. In commemoration of the 100th anniversary of Peter Carl Fabergé's passing in 2020, CIT proudly presents this extraordinary coin.
One of the most celebrated Fabergé Eggs, the Apple Blossom Egg, takes center stage in this exquisite design. Originally created in 1901 for Alexander Kelch, a prominent Russian industrialist, as a gift for his wife, this magnificent egg resides in the esteemed Liechtenstein Museum. A masterpiece of artistry and craftsmanship, the Apple Blossom Egg stands out with its unique horizontal positioning and features a mesmerizing combination of green jade, gold, silver, enamel, and precious diamonds.
CIT has leveraged its unrivaled colorization techniques and combined them with the innovation of smartminting® high relief to bring this cultural icon to life on a two-ounce silver proof coin. The intricate details of the original Fabergé Egg are meticulously replicated, with selective gilding capturing the essence of the golden apple trees adorning the egg. Limited to just 888 pieces worldwide, this proof coin is a true collector's item, embodying the grandeur and rarity associated with Fabergé creations.
Presented in a custom-designed presentation case shaped like an egg, this coin is not only a treasure in itself but also a gateway to owning a piece of history. While the original Fabergé Eggs remain beyond our reach, this meticulously crafted coin allows you to embrace the legacy of Peter Carl Fabergé and his extraordinary artistic vision.
Crafted from .999 fine silver, this 2 oz coin boasts a diameter of 38.61 mm, providing ample space for the intricate design to shine. The proof quality and high relief further enhance the coin's aesthetic appeal, offering a tactile and visual experience that showcases the mastery of minting artistry.
Indulge in the world of Fabergé and elevate your collection with the Fabergé Egg Peter Carl 100th Anniversary 2 Oz Silver Coin. With its limited mintage and unparalleled beauty, this coin represents the pinnacle of numismatic craftsmanship and serves as a timeless reminder of the elegance and artistry associated with Fabergé Eggs.
smartminting©
The smartminting© technology is a ground-breaking advancement in contemporary numismatics that permits an unparalleled level of ultra-high relief, and it establishes novel benchmarks in the coin industry.
This technology enables the production of standard weight coins with larger diameters, while maintaining high relief height.

It also allows for coins with greatly reduced weight to maintain standard relief heights and permits coins with only slightly increased weight to exhibit high reliefs.