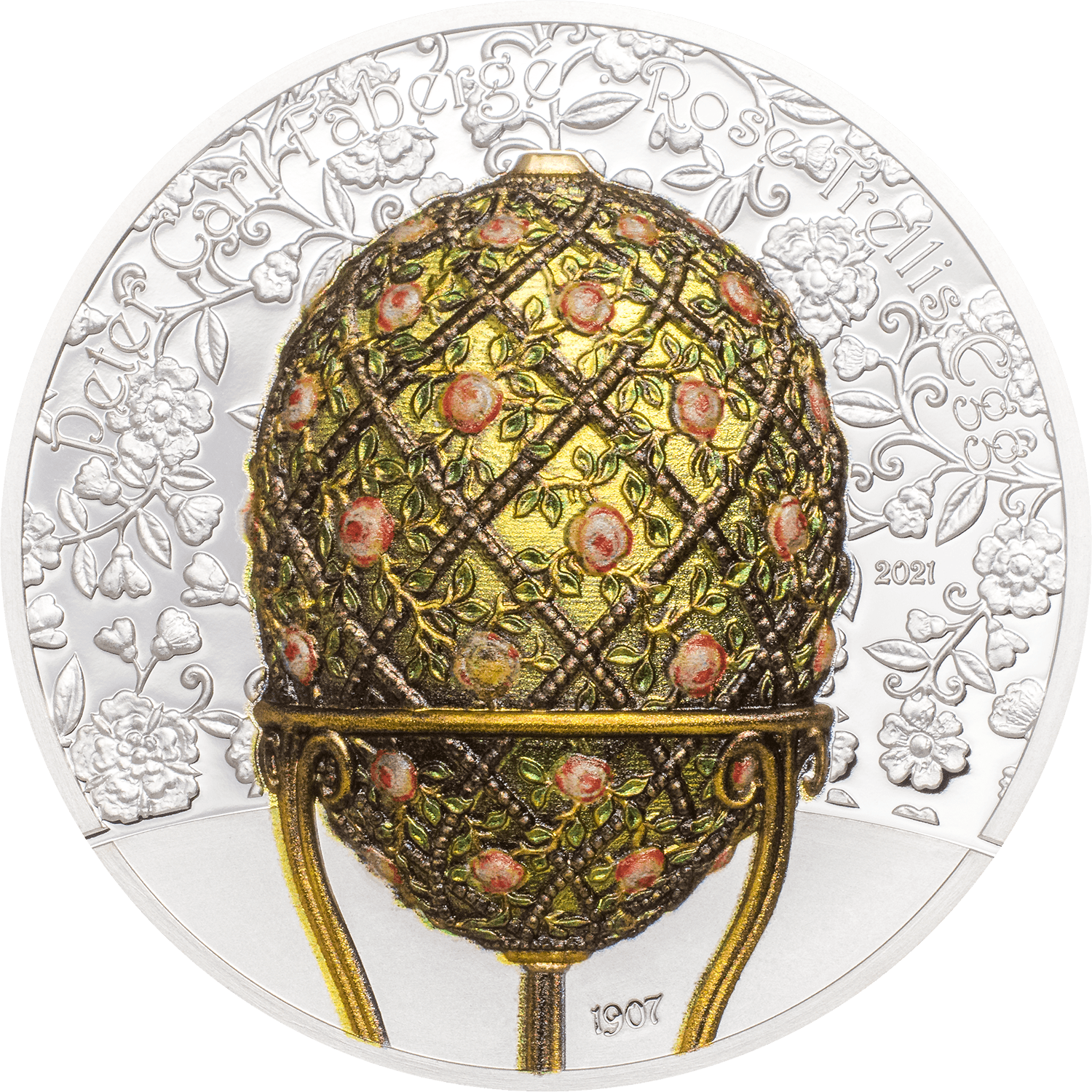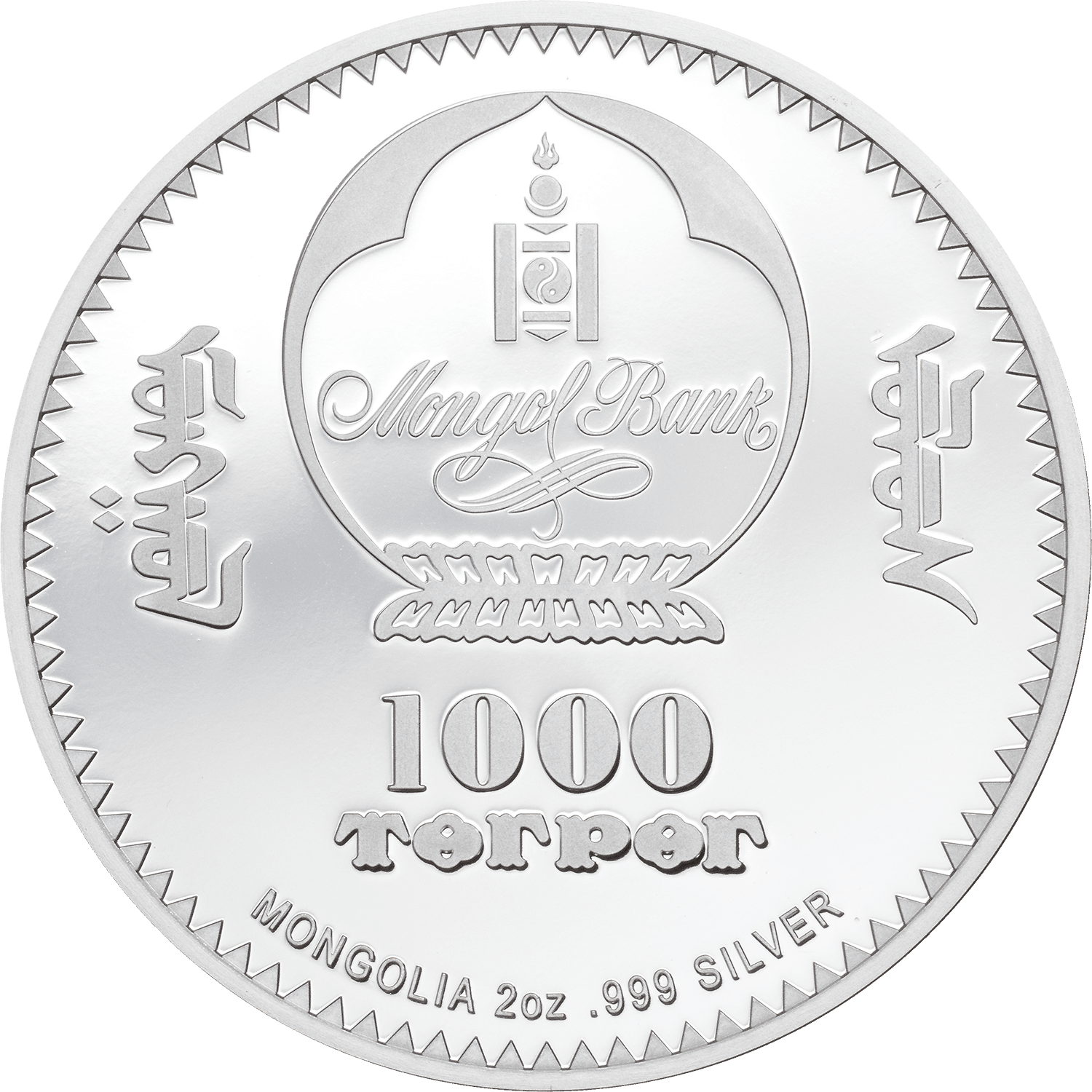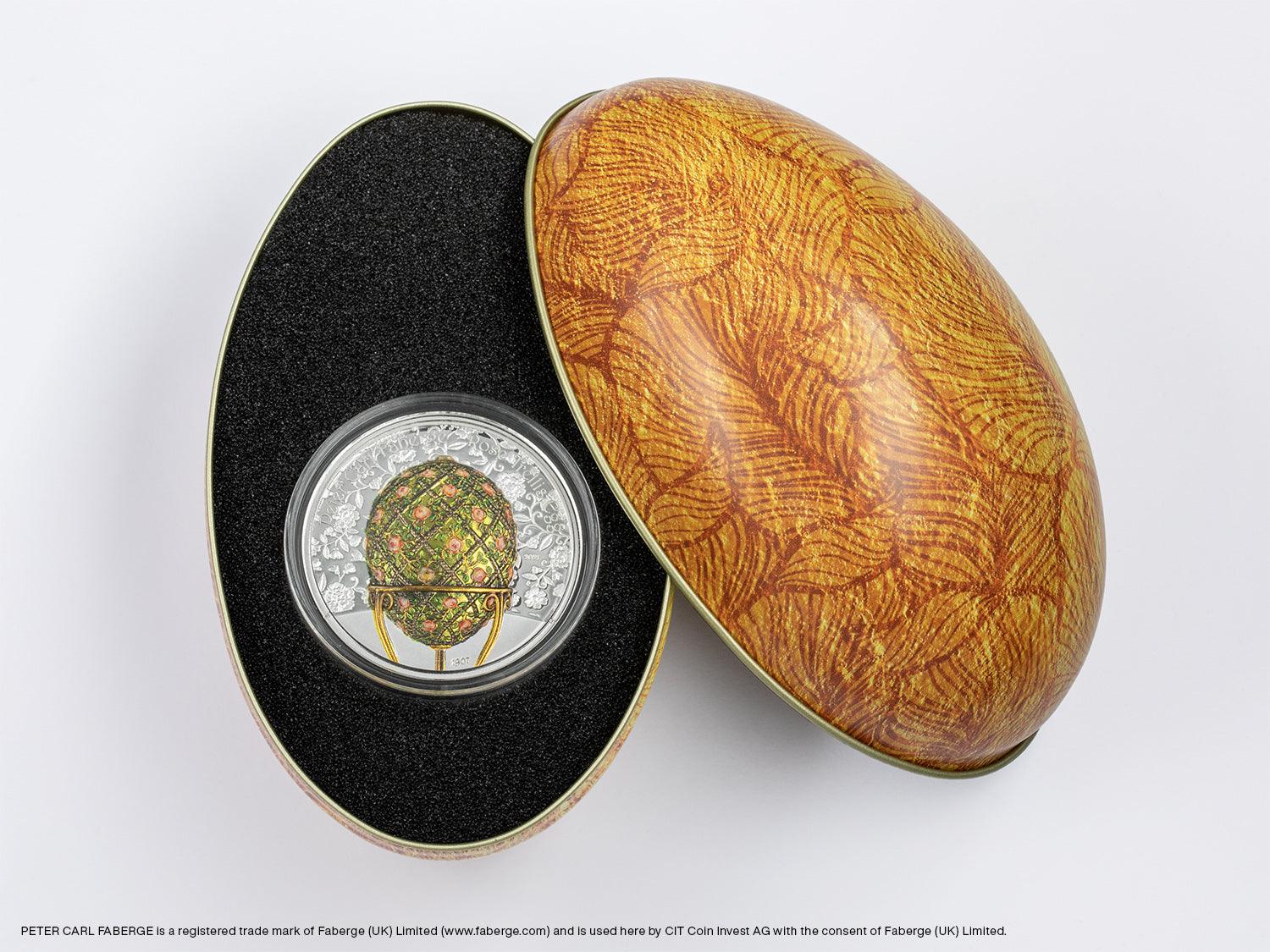 FABERGE EGG Rose Trellis 2 Oz Silver Coin 1000 Togrog Mongolia 2021
This beautiful 2 Oz Silver coin is dedicated to one of the most famous Russian jeweller – Peter Carl Fabergé. The coin features the Smartminting technology, has a beautiful colouration and comes in a themed case, along with the Certificate of Authenticity. Limited mintage to 888 pieces worldwide!
Indulge in the opulence and elegance of the Fabergé Egg Rose Trellis 2 oz Silver Coin, a remarkable tribute to one of the most renowned works of art in history. Crafted by the esteemed artisans at CIT, this coin celebrates the exquisite beauty and intricate craftsmanship of Fabergé Eggs, coveted treasures created for royalty and the elite.
The Rose Trellis Egg holds a special place among Fabergé's creations. Designed by Peter Carl Fabergé and brought to life by workmaster Henrik Wigström in 1907, this magnificent egg was commissioned by Tsar Nicholas II as a gift for his beloved wife, Alexandra Fedorovna, to commemorate the birth of their son. The egg's intricate design features a delicate rose trellis pattern, symbolizing love and beauty.
While the original Rose Trellis Egg contained hidden surprises, including a diamond necklace and a miniature portrait of Alexandra Fedorovna framed in diamonds, these treasures have unfortunately been lost to history. However, this silver coin pays homage to the egg's exquisite design and regal legacy.
With a weight of 2 ounces and a diameter of 38.61 mm, this proof-quality coin showcases the Rose Trellis Egg in all its glory. The smartminting® technology employed by CIT ensures that every intricate detail of the egg is beautifully rendered in high relief. The shimmering silver .999 purity adds a touch of sophistication to the design, enhancing the visual appeal and capturing the essence of this timeless masterpiece.
Limited to only 888 pieces worldwide, each coin is accompanied by a certificate of authenticity, attesting to its genuine nature and quality. This exclusive mintage makes the Fabergé Egg Rose Trellis 2 oz Silver Coin a highly sought-after collectible, destined to become a prized possession for discerning collectors and enthusiasts of art and history.
Immerse yourself in the world of Fabergé with this exquisite coin, a testament to the unparalleled artistry and legacy of Peter Carl Fabergé. The Fabergé Egg Rose Trellis 2 oz Silver Coin is a true treasure, encapsulating the splendor of an iconic work of art and allowing you to own a piece of history.
smartminting©
The smartminting© technology is a ground-breaking advancement in contemporary numismatics that permits an unparalleled level of ultra-high relief, and it establishes novel benchmarks in the coin industry.
This technology enables the production of standard weight coins with larger diameters, while maintaining high relief height.

It also allows for coins with greatly reduced weight to maintain standard relief heights and permits coins with only slightly increased weight to exhibit high reliefs.