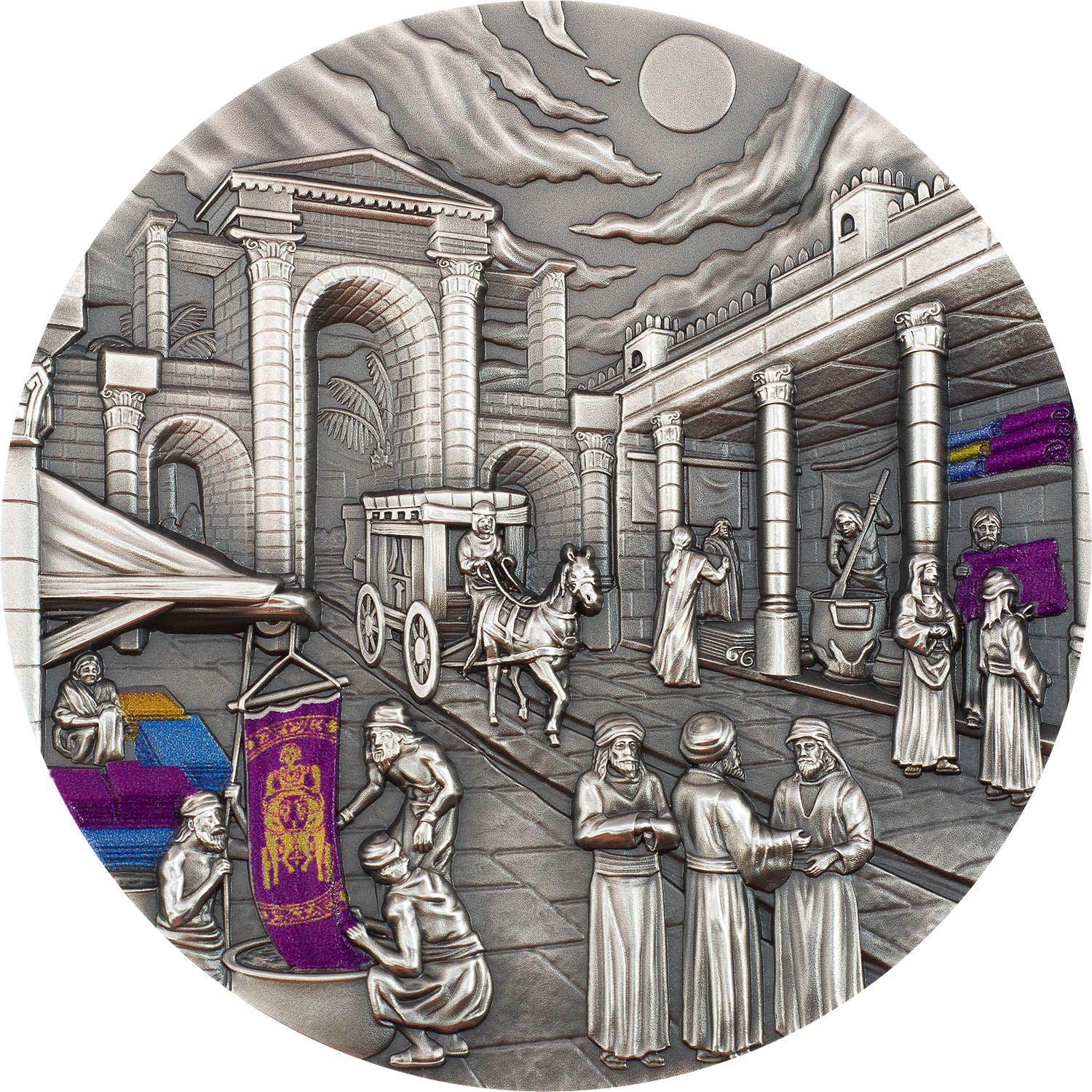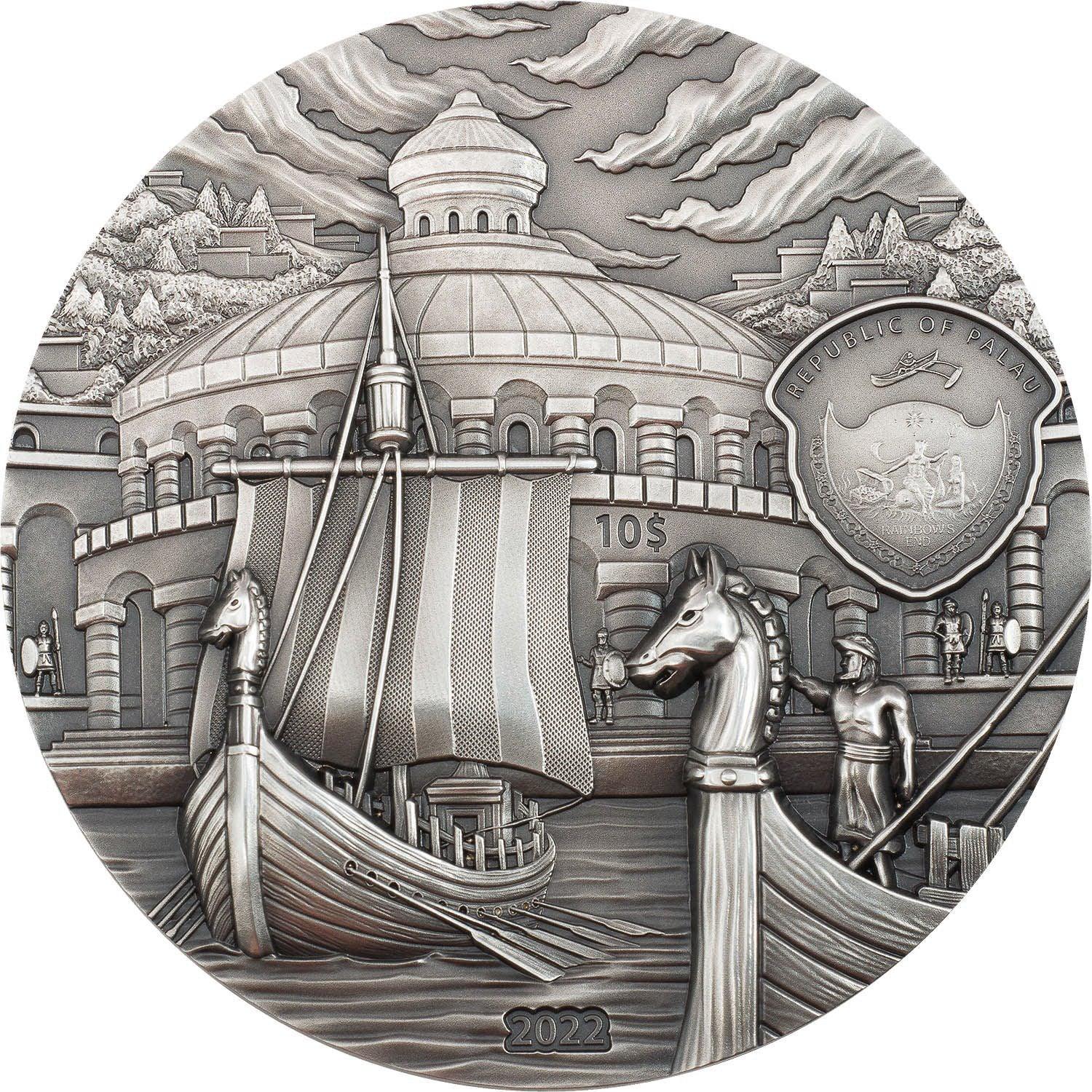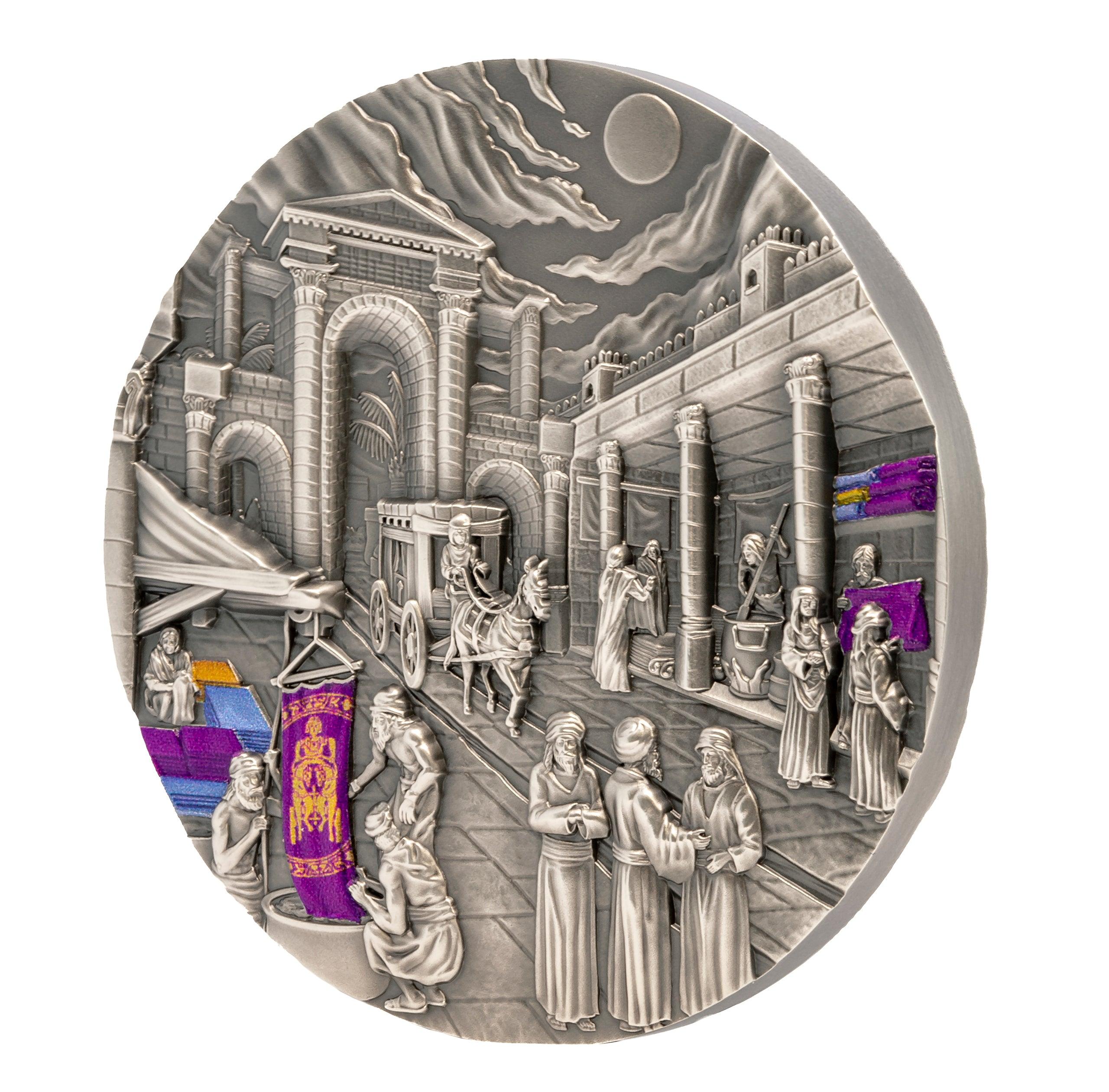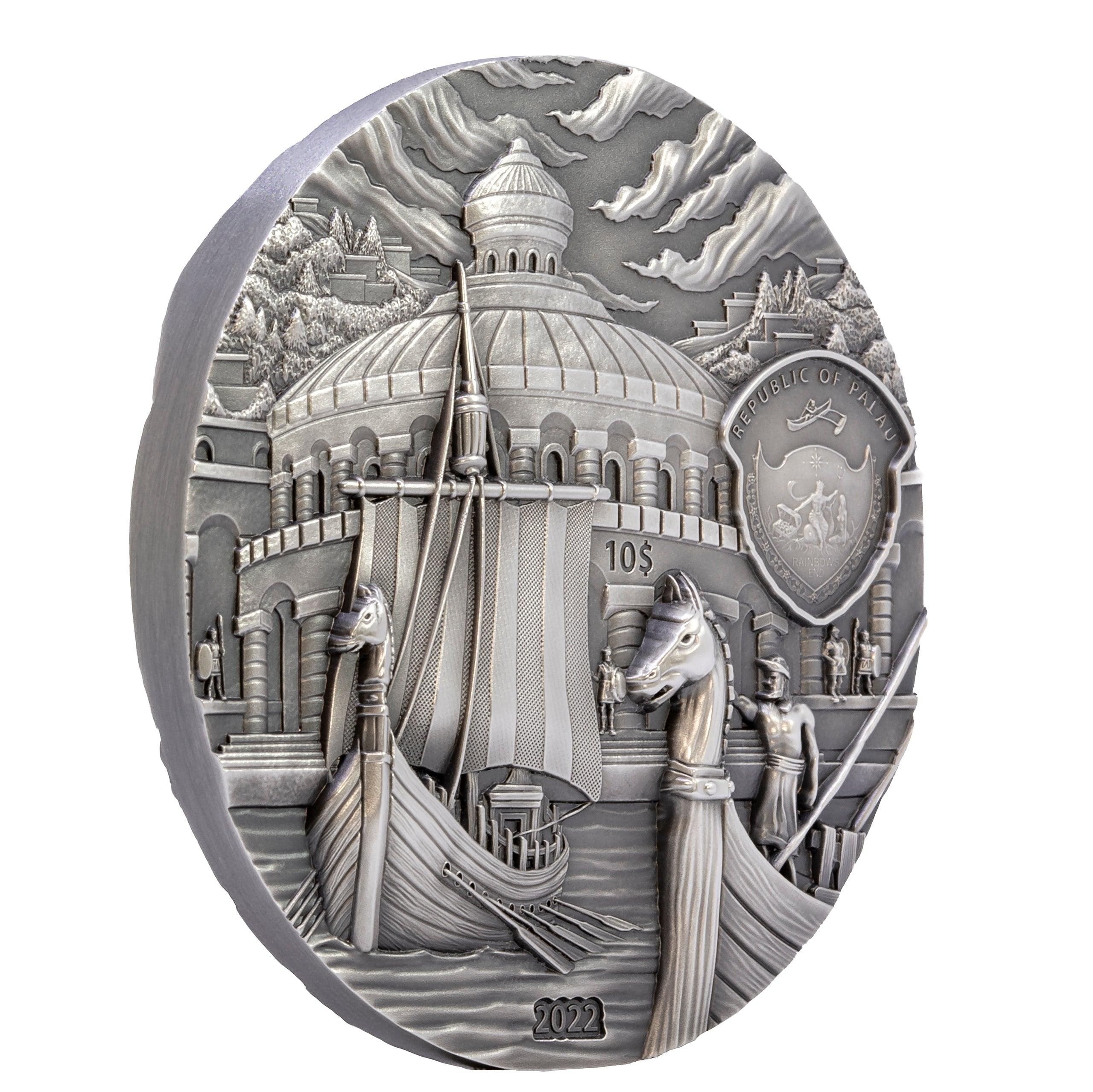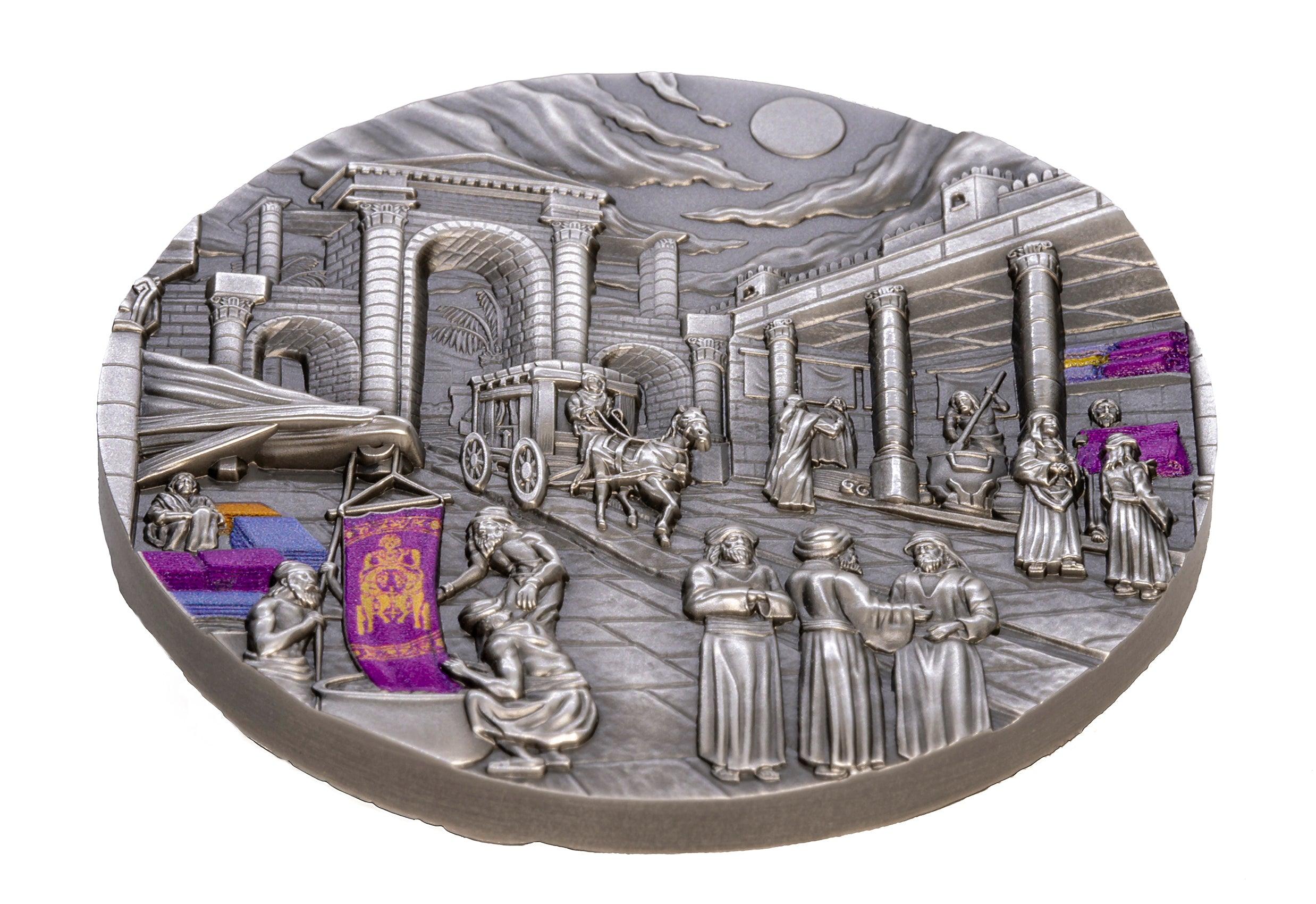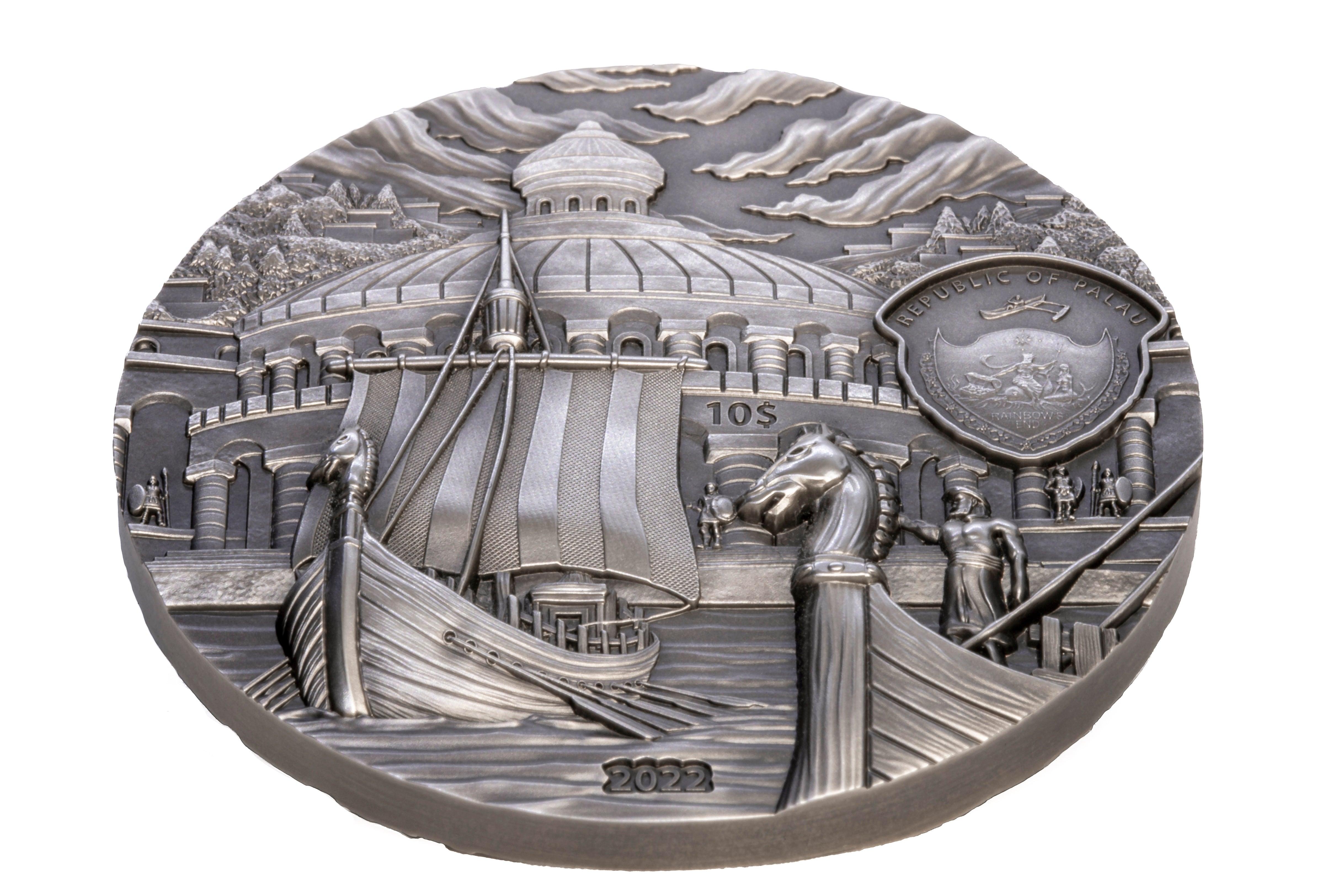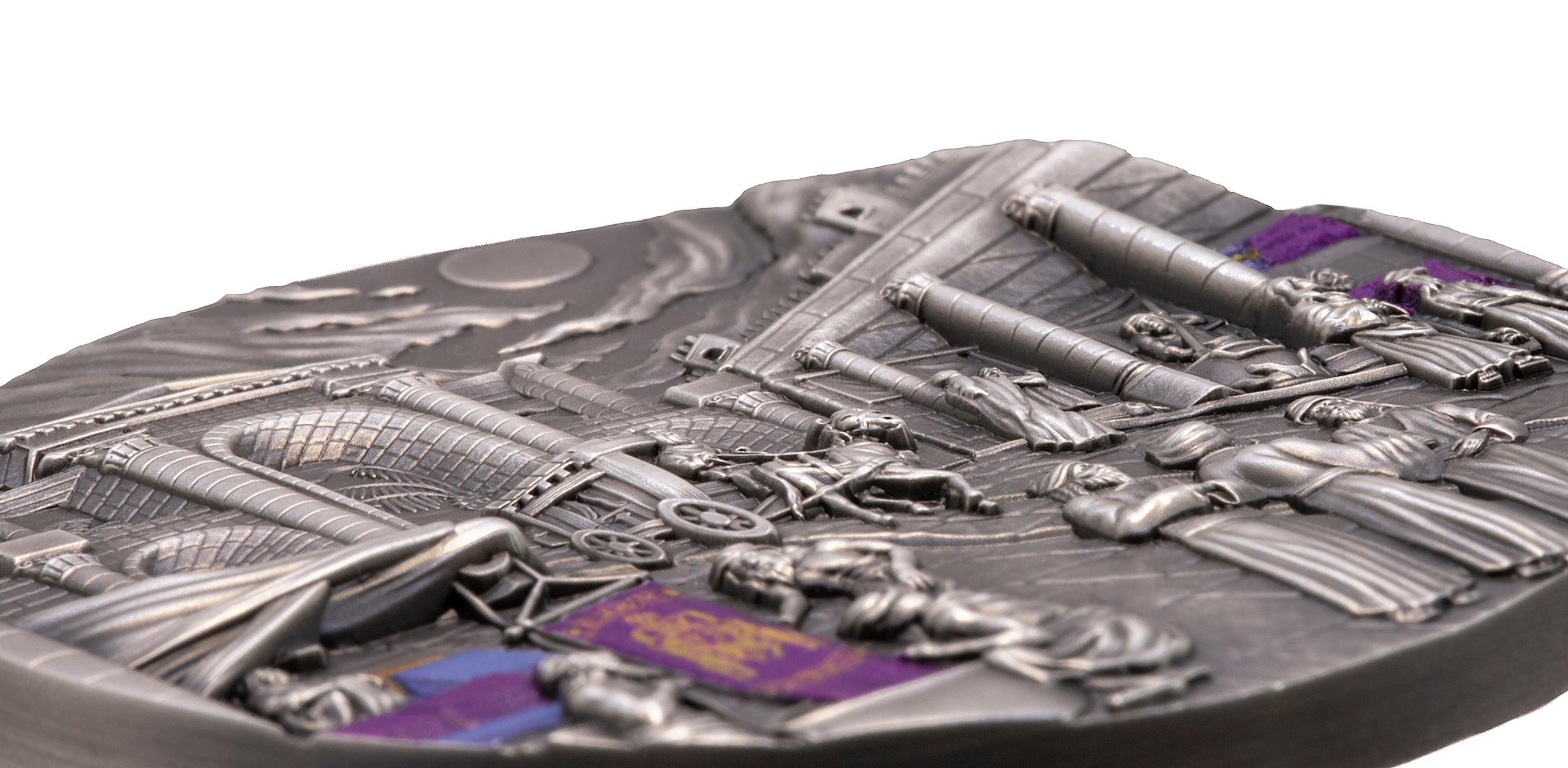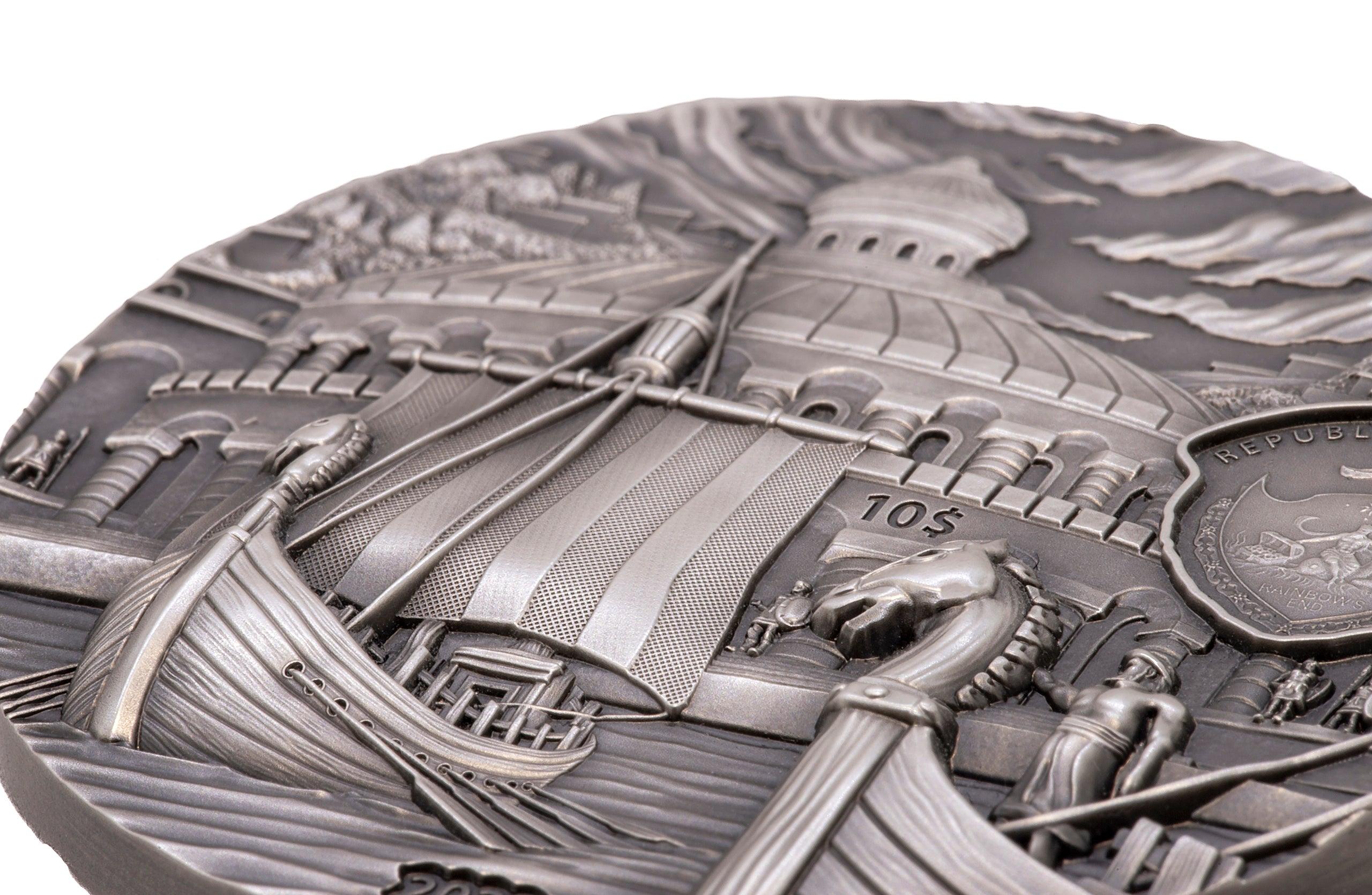 PHOENICIA & CARTHAGE Lost Civilizations 2 oz Silver Coin $10 Palau 2022
This 2 Oz Silver coin is the second release in the "Lost Civilizations" series and is dedicated to Phoenicia and one of its most important cities: Carthage. The coin features Smartminting© technology, has Antique Finish quality combined with a special coloration and comes in a case, along with the Certificate of Authenticity. Limited mintage of 555 pieces worldwide!
Only 1 unit left
The 'Phoenicia & Carthage' coin is a stunning work of art that pays homage to two of the most fascinating ancient civilizations in the world. This beautiful 2 oz pure silver coin is a true masterpiece of craftsmanship, striking a perfect balance between exquisite design and historical significance. Whether you are an avid coin collector or simply someone who appreciates the beauty and intrigue of ancient civilizations, this coin is a must-have addition to your collection.
One of the most notable features of this coin is its use of Smartminting©️ technology. This advanced minting technique creates ultra-high relief designs and ultra-fine details that are truly remarkable. The design of the coin is split between the obverse and the reverse sides, both of which are equally breathtaking. On the obverse side, you can see a bustling street scene from the ancient city of Tyre in Phoenicia. Traders haggle over goods and merchants display their wares in a scene that perfectly captures the everyday life of this once-great civilization. The iconic arch of Tyre looms in the background, a testament to the enduring legacy of this ancient city.
The reverse side of the coin is equally impressive, depicting two Phoenician ships sailing into Carthage harbor. This beautifully rendered scene is full of incredible detail, from the intricately designed ships to the bustling harbor in the background.
Aside from its stunning design and high-quality production, the 'Phoenicia & Carthage' coin is also a fantastic way to learn about the rich history of these two ancient civilizations. The Phoenicians were renowned for their trade and maritime exploration, with colonies scattered throughout the Mediterranean region. The city of Carthage, in particular, was a major center of power and influence during the ancient world, rivaling even Rome in its heyday. By owning this coin, you not only add a beautiful piece of art to your collection, but you also gain a deeper understanding of the history and culture of these two fascinating civilizations.
The 'Phoenicia & Carthage' coin is an exceptional work of art that captures the spirit and legacy of two of the most important civilizations in the ancient world. With its intricate design, advanced minting technology, and historical significance, this coin is a must-have for any serious collector or history enthusiast. Don't miss your chance to own this limited edition masterpiece and experience the magic of the ancient world for yourself!