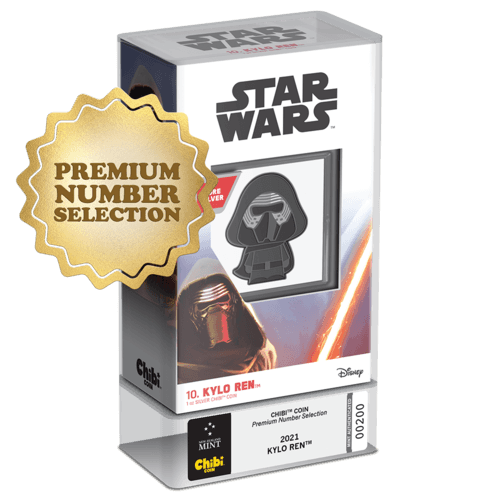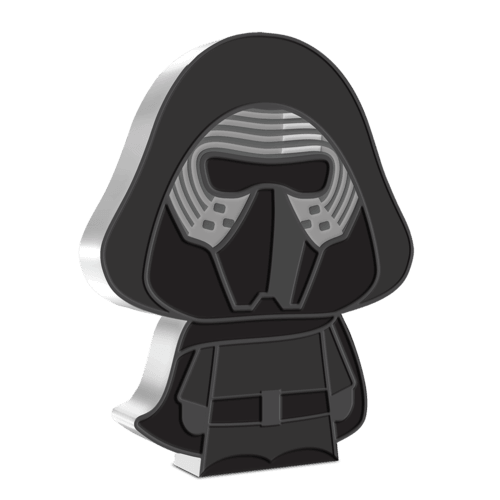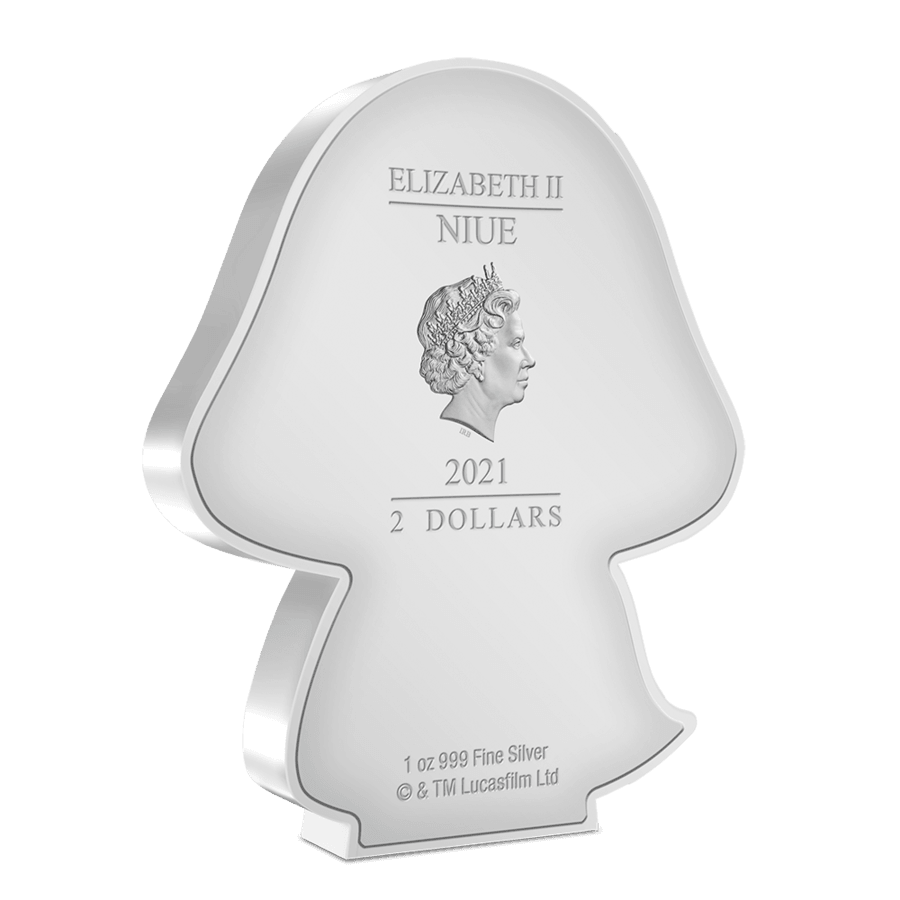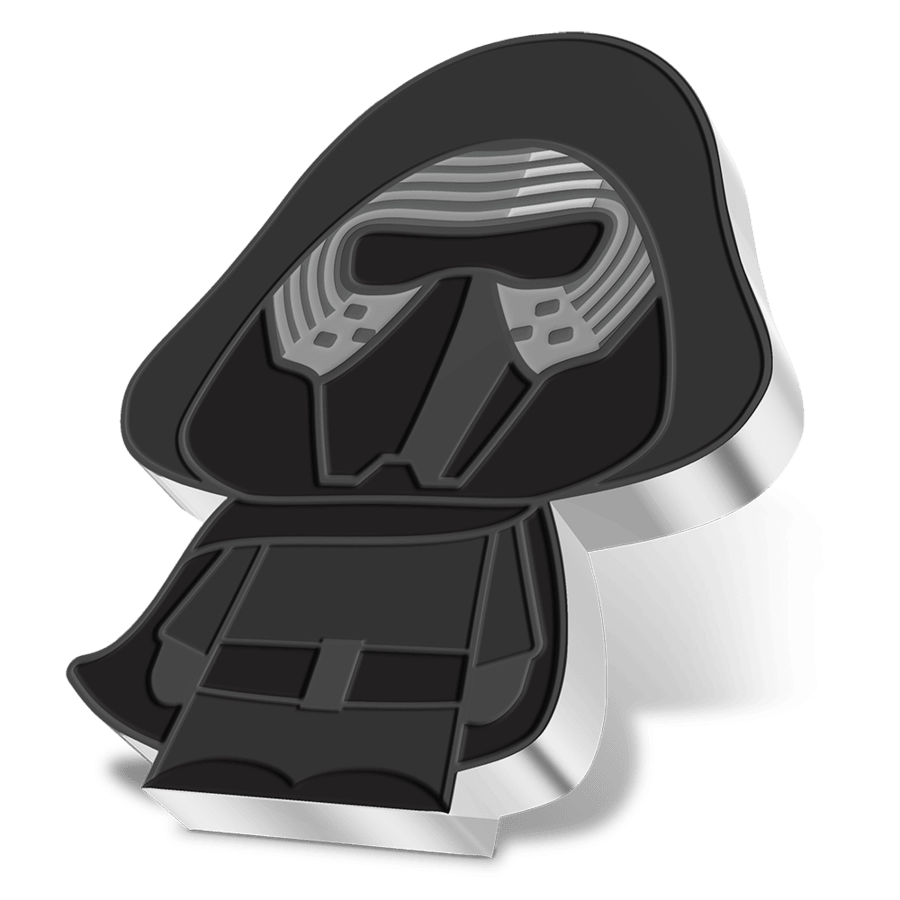 KYLO REN™ Premium Number Chibi 1 Oz Silver Coin $2 Niue 2021
This wonderful 1 Oz shaped Silver coin is the new release from the "Chibi" series and features the First Order™ champion Kylo Ren™! The coin has a beautiful coloration, has a Proof quality and comes in a themed case, along with the Certificate of Authenticity. Limited mintage of 2000 pieces worldwide! Numbers 1-100 are available as an authenticated Premium Number Selection and packaged in a secure, click-close acrylic display case!
In stock
Secure your place in the Kylo Ren™ legacy with the KYLO REN™ Premium Number Selection Chibi 1 Oz Silver Coin. This exclusive offering allows you to choose from numbers 1 to 100, ensuring that you possess a truly unique and coveted collectible. Each coin is authenticated and presented in a secure click-close acrylic display case, with a prominent label displaying its individual number in the mintage. Whether displayed or safely stored, you can keep this prized low-number collectible in pristine condition for years to come.
Featuring the enigmatic Kylo Ren™, the coin showcases his commanding presence and unwavering determination. Crafted from one ounce of pure silver, the coin is expertly shaped and meticulously colored to depict Kylo Ren™ in his iconic helmet and flowing black robes. The attention to detail brings this formidable character to life, capturing his dark allure and magnetic aura.
The reverse of the coin features the Ian Rank Broadley effigy of Her Majesty Queen Elizabeth II, signifying its status as a legal tender coin. To ensure the coin's utmost protection, it is housed in a custom-made case specifically molded to match its unique shape. This meticulous packaging ensures that your precious collectible arrives in flawless condition, preserving its original brilliance and quality.
Accompanying the coin is a Certificate of Authenticity, thoughtfully included in the display-ready box. This certificate provides official documentation of the coin's authenticity and serves as a testament to its limited mintage. Additionally, the reverse of the coin proudly displays its unique number within the mintage, further enhancing its exclusivity and collectible appeal.
Officially licensed by Lucasfilm Ltd, this KYLO REN™ Premium Number Selection Chibi 1 Oz Silver Coin is a must-have for any devoted Star Wars enthusiast. With only 2,000 coins available worldwide, this release is bound to be highly sought after. As an integral character in the Skywalker Saga, Kylo Ren's transformation from villain to hero has captivated audiences worldwide. Don't miss the opportunity to own this exceptional piece of Star Wars history and complete your collection. Place your order now and secure your place among the ranks of Kylo Ren™ devotees.