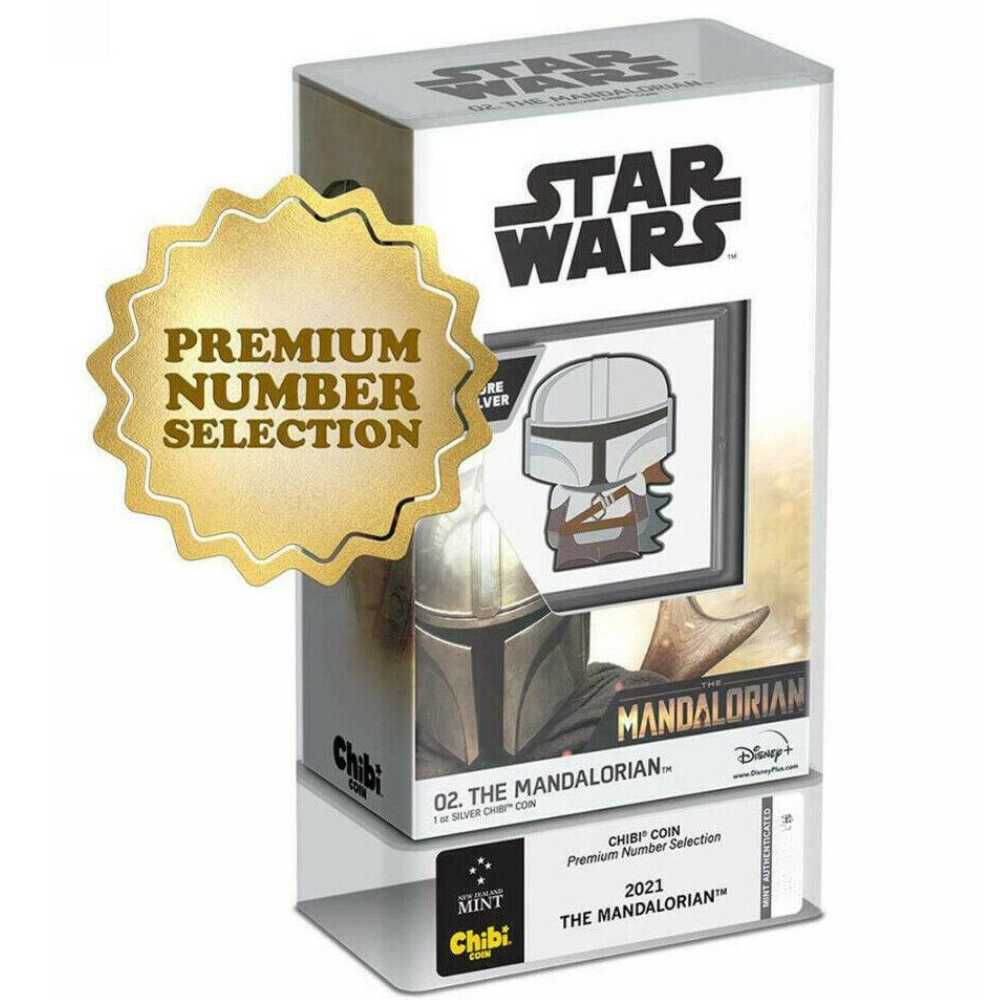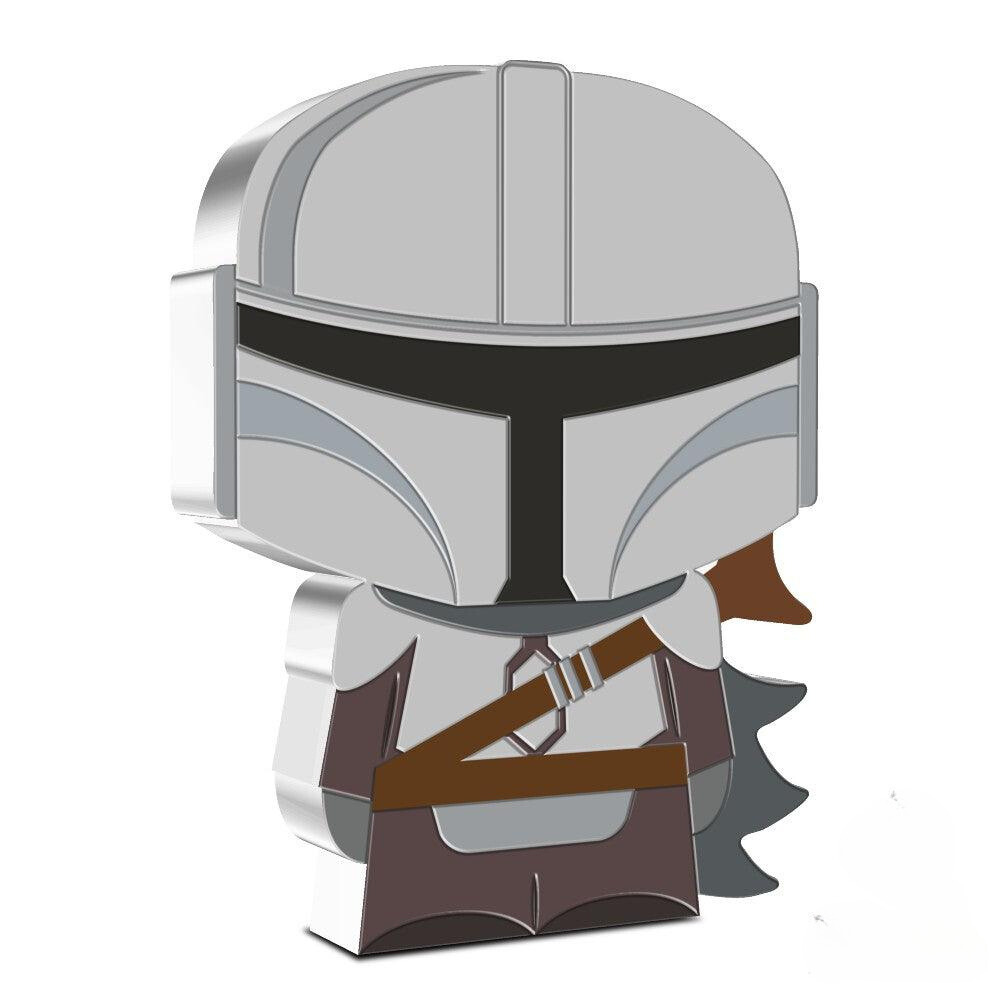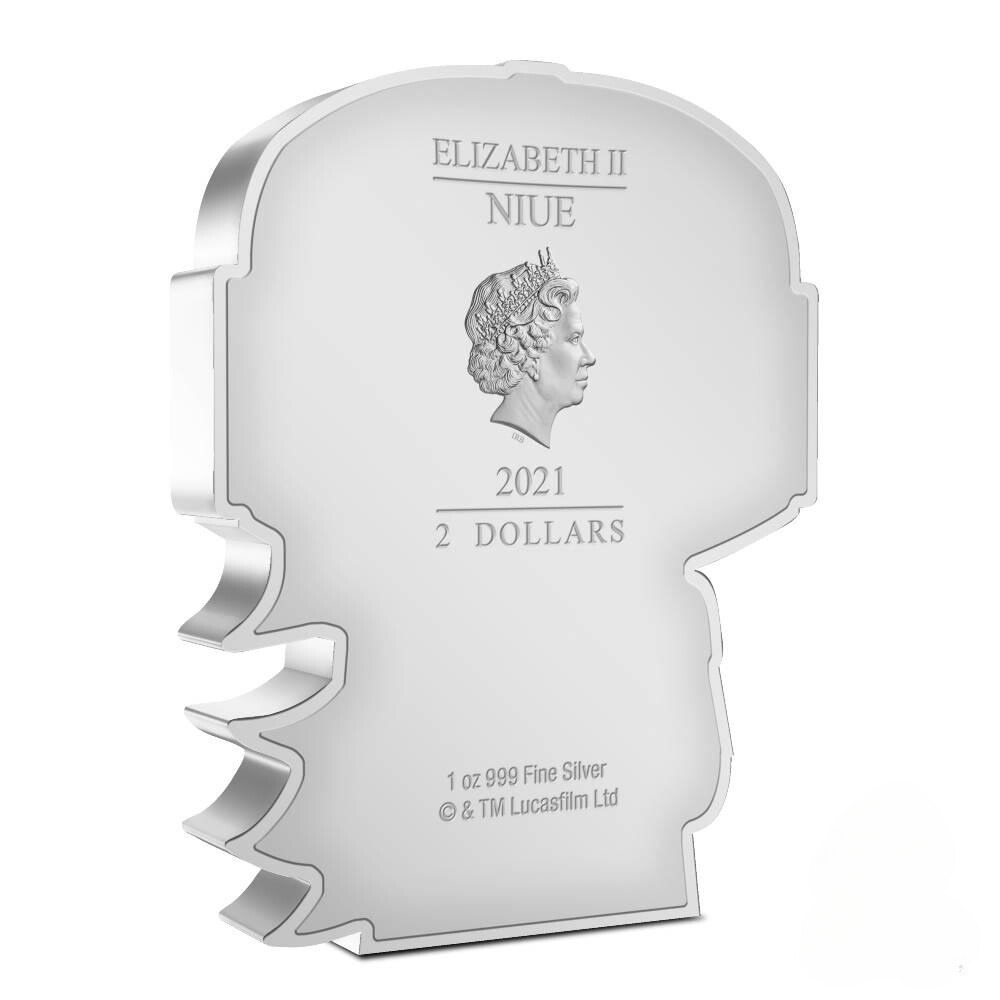 MANDALORIAN™ Star Wars Premium Number Chibi 1 Oz Silver Coin $2 Niue 2021
This wonderful 1 Oz shaped Silver coin is the new release from the "Chibi" series and features the Mandalorian™, a formidable bounty hunter in an increasingly dangerous galaxy! The coin has a beautiful coloration, has a Proof quality and comes in a themed case, along with the Certificate of Authenticity. Limited mintage of 2000 pieces worldwide! Numbers 1-100 are available as an authenticated Premium Number Selection and packaged in a secure, click-close acrylic display case!
Secure your place in the galaxy with the MANDALORIAN™ Star Wars Premium Number Selection Chibi 1 Oz Silver Coin. This exclusive offering allows you to secure a coveted low-number collectible, with numbers 1 to 100 available through the authenticated Premium Number Selection. Each coin is housed in a secure, click-close acrylic display case, prominently featuring a label that reinforces its unique number within the mintage. Whether you choose to showcase it or keep it close, you can protect this prized collectible in flawless condition.
As part of the Star Wars™ Chibi® Coin collection, dedicated to the acclaimed Disney+ series The Mandalorian™, it is only fitting that the Mandalorian™ himself is included. This formidable bounty hunter traverses a treacherous galaxy, donning beskar armor and concealing his face behind a T-visored mask. Wrapped in an enigmatic past, his presence captivates audiences worldwide.
Expertly crafted from one ounce of pure silver, this exceptional coin brings the Mandalorian™ to life in the distinctive Chibi® art style. Meticulous shaping and coloring capture the essence of this beloved character, providing a delightful and unique interpretation that will delight Star Wars™ fans and collectors.
Each coin is meticulously created to reflect the intricate details and charm of the Chibi® art style. With its vibrant colors and unmistakable design, this collectible is a true testament to the craftsmanship and artistry involved in its creation.
Limited to a mintage of only 100 coins, this Premium Number Selection Chibi 1 Oz Silver Coin is a rare find. The accompanying display case ensures that the coin remains protected and beautifully presented, allowing you to proudly showcase your cherished piece. Don't miss your opportunity to secure your place among Star Wars™ enthusiasts and collectors. Order your MANDALORIAN™ Star Wars Premium Number Selection Chibi 1 Oz Silver Coin now and embark on an extraordinary journey through the galaxy far, far away.