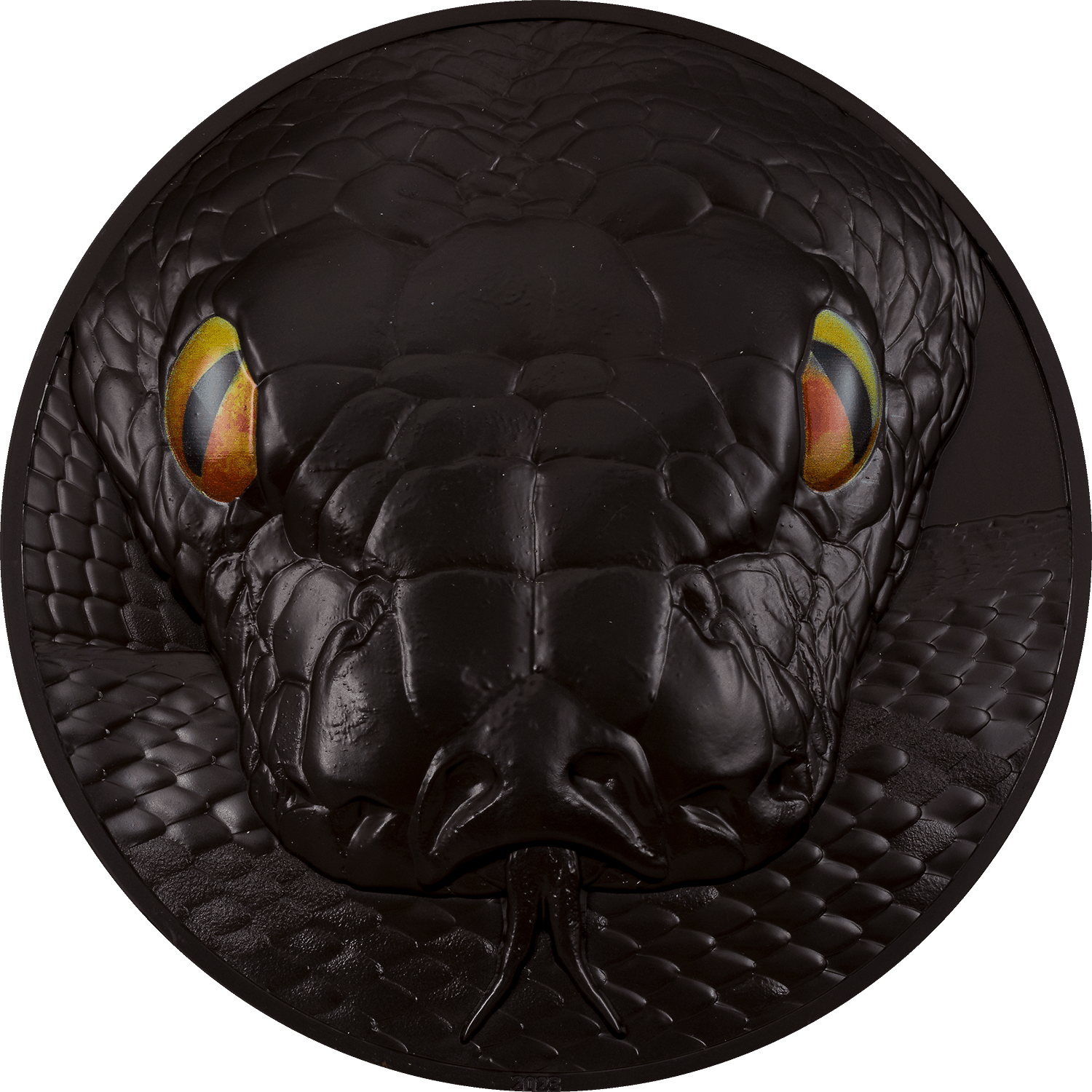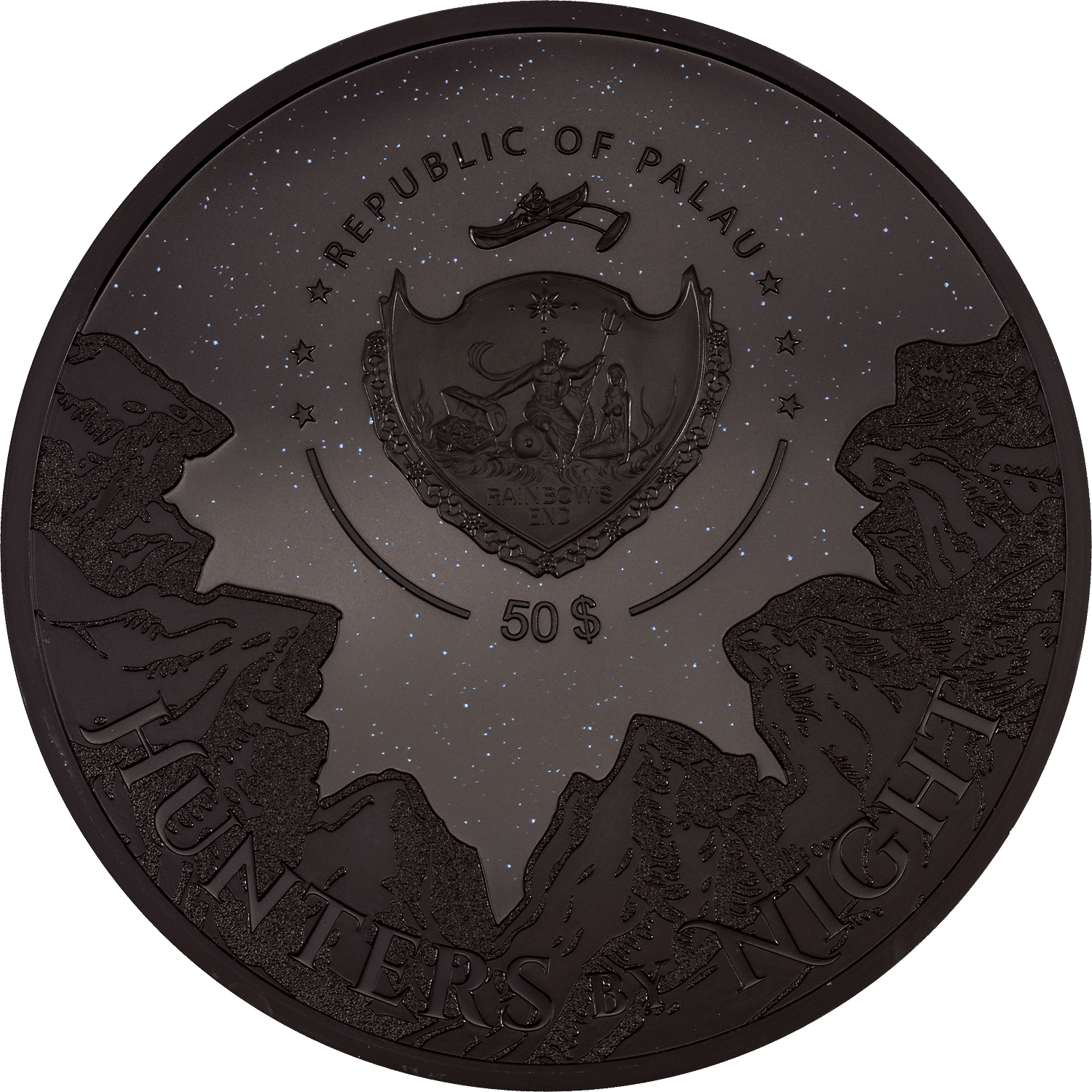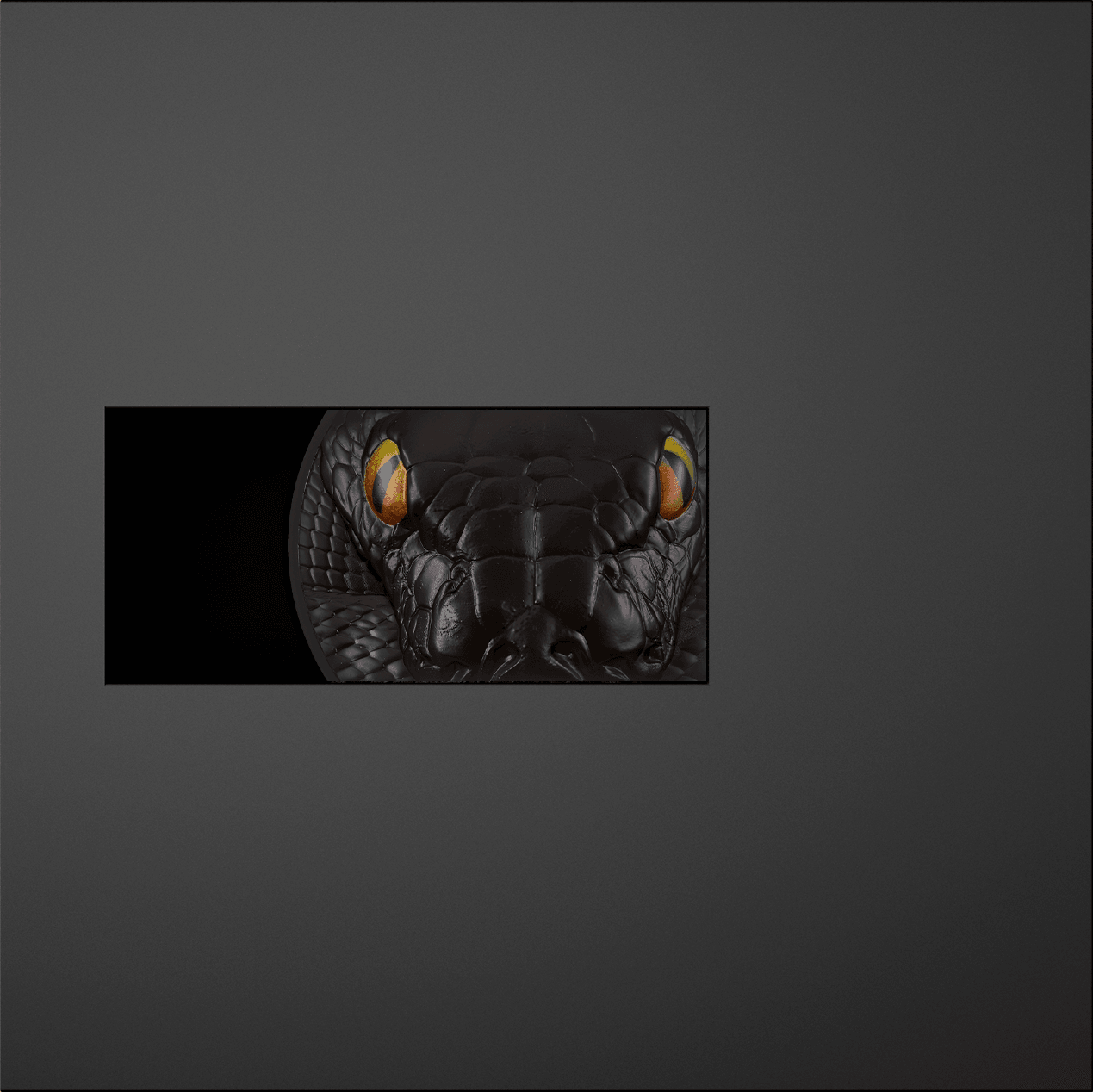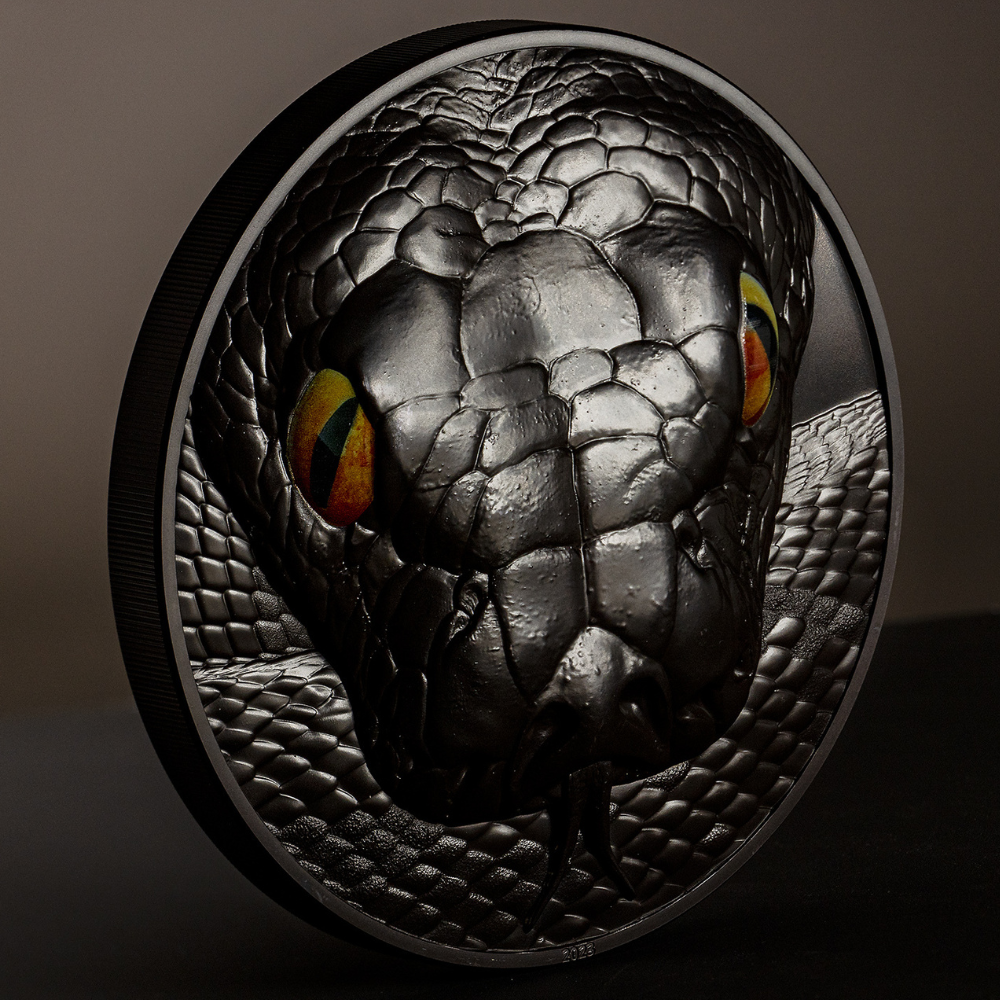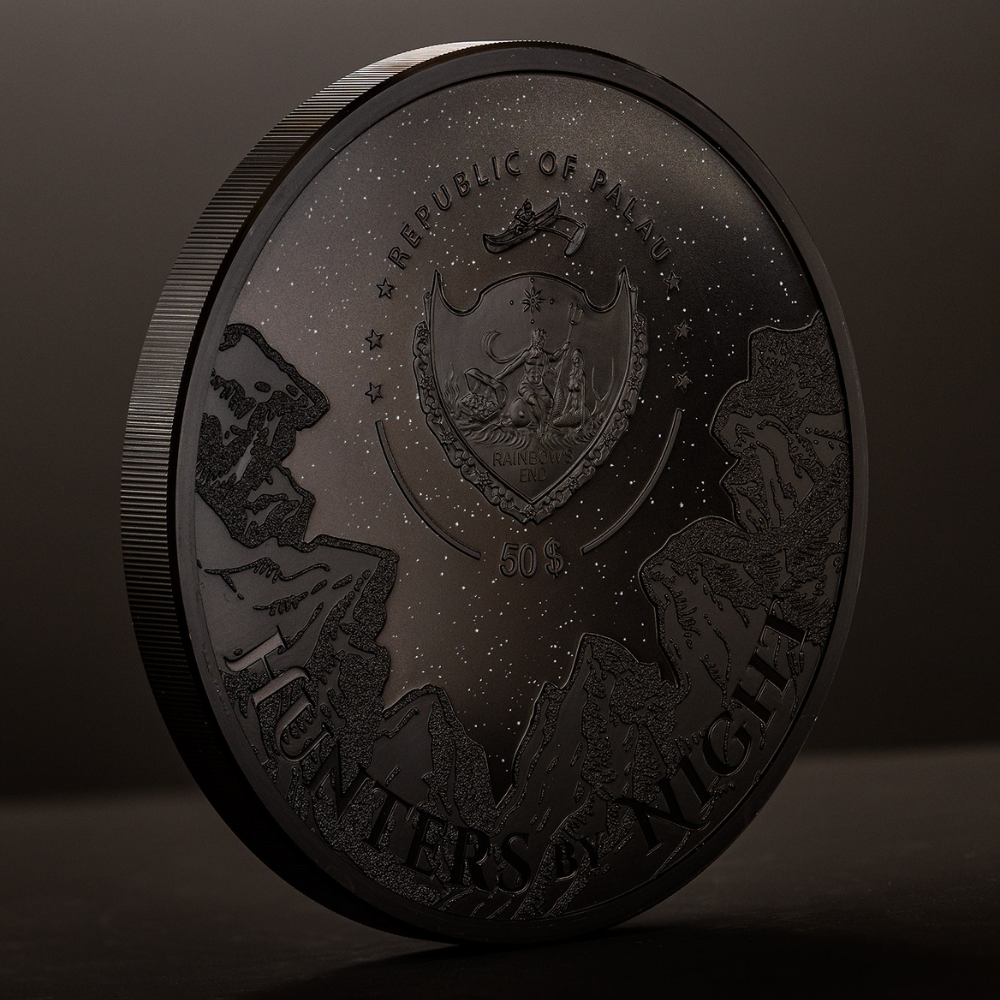 PYTHON Hunters By Night 1 Kg Kilo Silver Coin $50 Palau 2023
This 1 Kg Silver coin is the new release in the "Hunters By Night" series and is dedicated to the fearsome Python. The coin features the Smartminting technology, has an Obsidian Black Proof quality combined with silk areas and comes in a case, along with the Certificate of Authenticity. Limited mintage to 99 pieces worldwide!
Prepare to be captivated by the dangerous allure of the PYTHON Hunters By Night 1 Kg Kilo Silver Coin. This stunning coin is the third installment in the Hunters by Night series, showcasing the formidable python as its central predator. Revered and feared throughout history, the python embodies cunning and strength, making it a formidable hunter in the animal kingdom. Now, you can bring the mystique of this sleek reptile into your collection with this exceptional 1 kg silver coin.
Crafted from .999 fine silver, this coin exemplifies the highest standards of quality and artistry. With a substantial weight of 1 kg and a size of 100 mm, it commands attention and becomes the centerpiece of any collection. The obsidian black finish enhances the intricate details of the design, accentuating the python's sinuous form, menacing gaze, and flicking tongue. The ultra-high relief technique used in its creation brings the python to life, capturing its essence as a predator that strikes fear into the hearts of its prey.
Limited to just 99 pieces, this coin is a true collector's gem. Whether you're an avid numismatist or a wildlife enthusiast, owning one of the only 99 PYTHON Hunters By Night 1 Kg Kilo Silver Coins in existence is a testament to your discerning taste and appreciation for the beauty and power of nature.
As you hold this remarkable coin in your hands, you can't help but be captivated by the intricate details that bring the python's nocturnal hunting prowess to life. The coin is not just a tribute to this Old-World predator but also a testament to the artistry and craftsmanship that went into its creation. With its impressive weight, limited mintage, and striking design, the PYTHON Hunters By Night 1 Kg Kilo Silver Coin is a truly exceptional addition to any collection.

smartminting©
The smartminting© technology is a ground-breaking advancement in contemporary numismatics that permits an unparalleled level of ultra-high relief, and it establishes novel benchmarks in the coin industry.
This technology enables the production of standard weight coins with larger diameters, while maintaining high relief height.

It also allows for coins with greatly reduced weight to maintain standard relief heights and permits coins with only slightly increased weight to exhibit high reliefs.