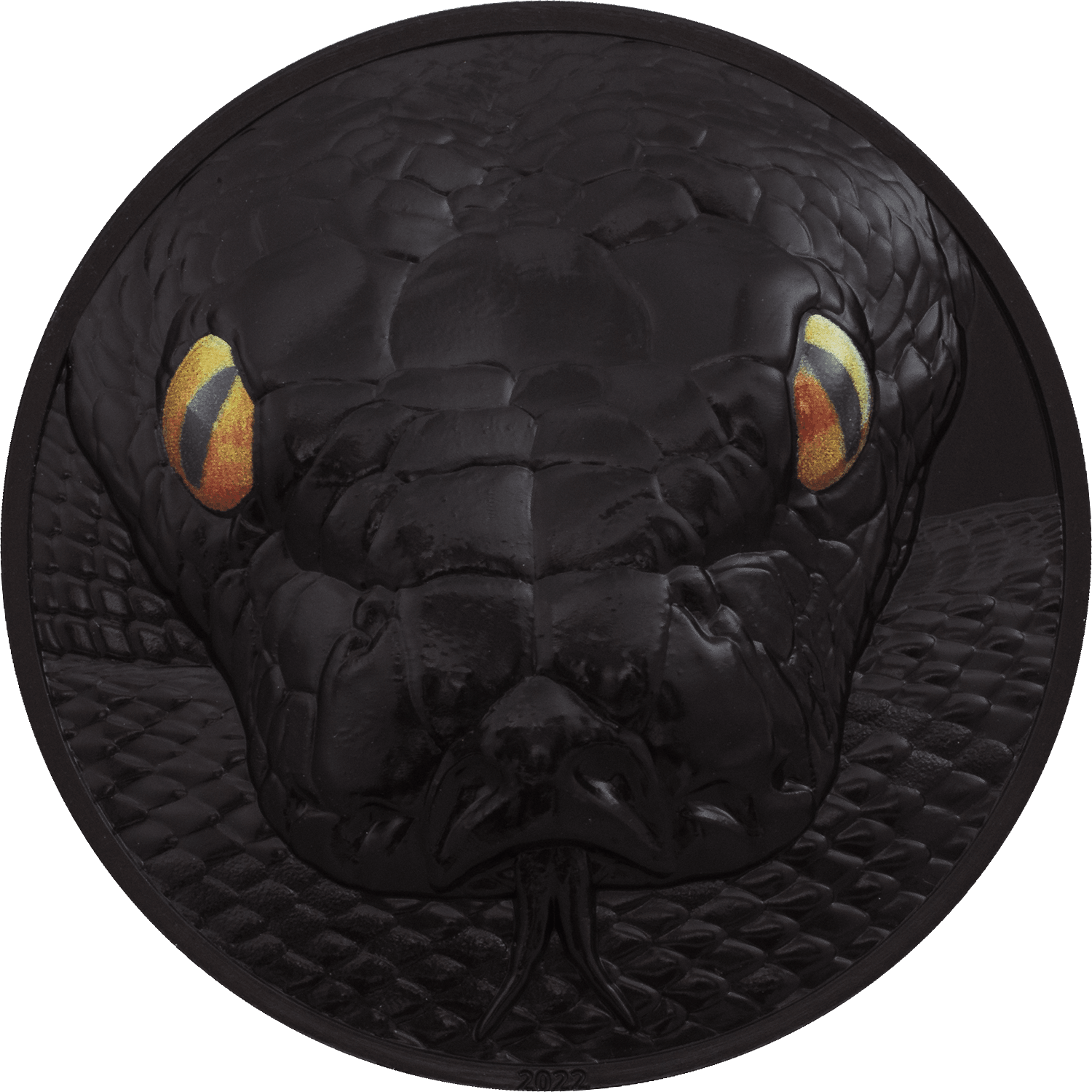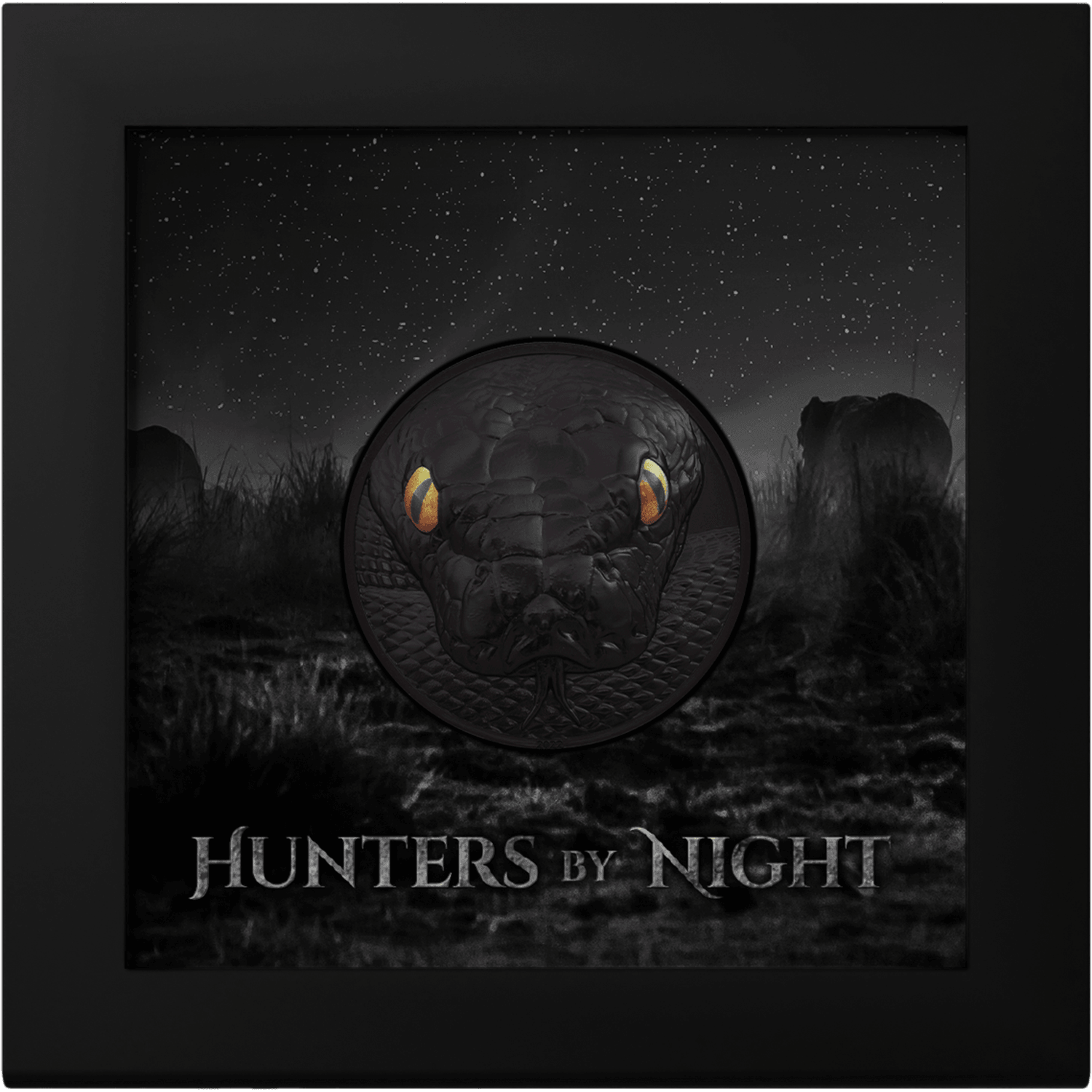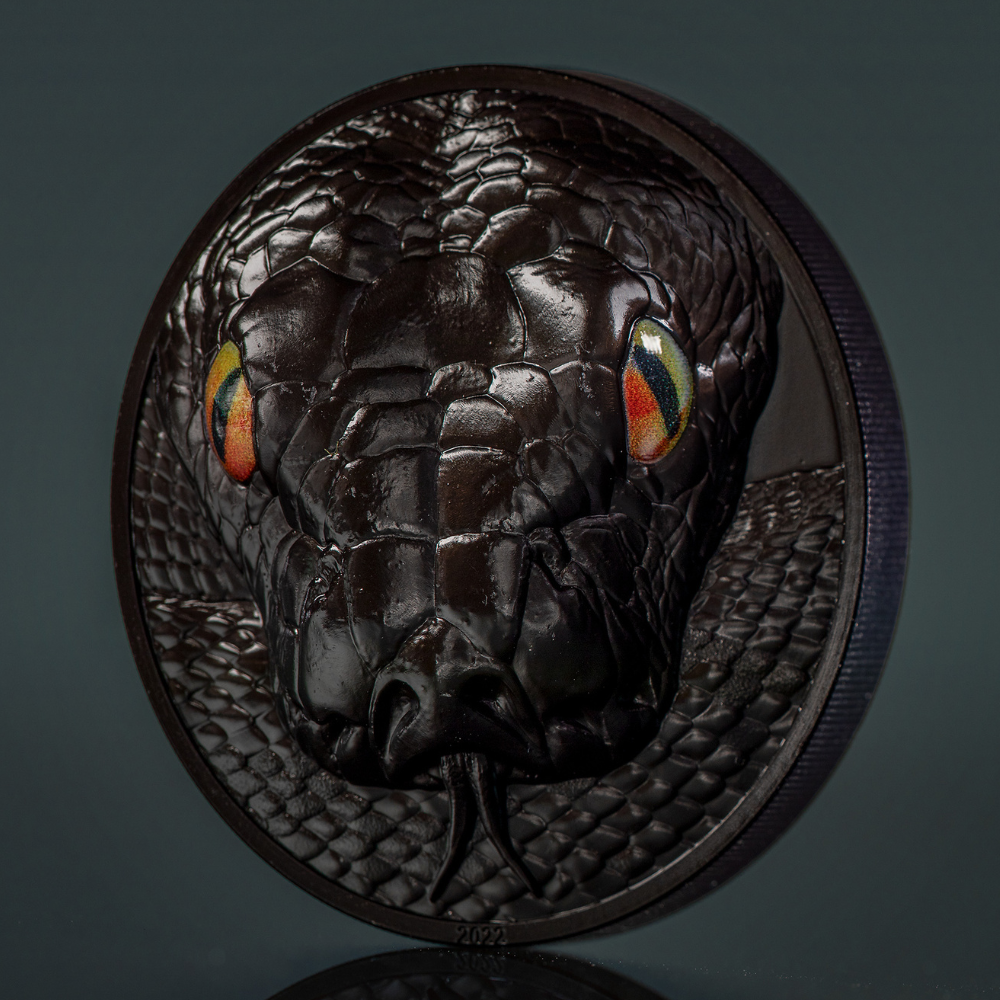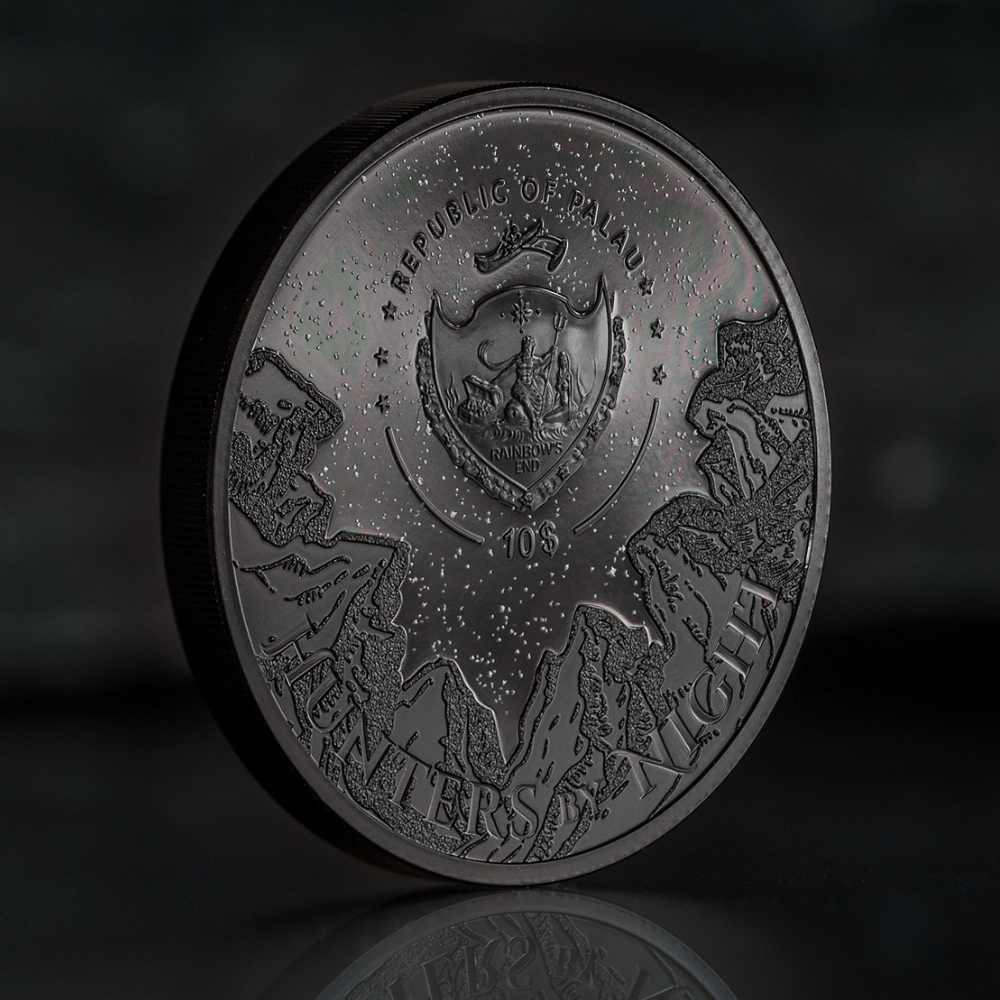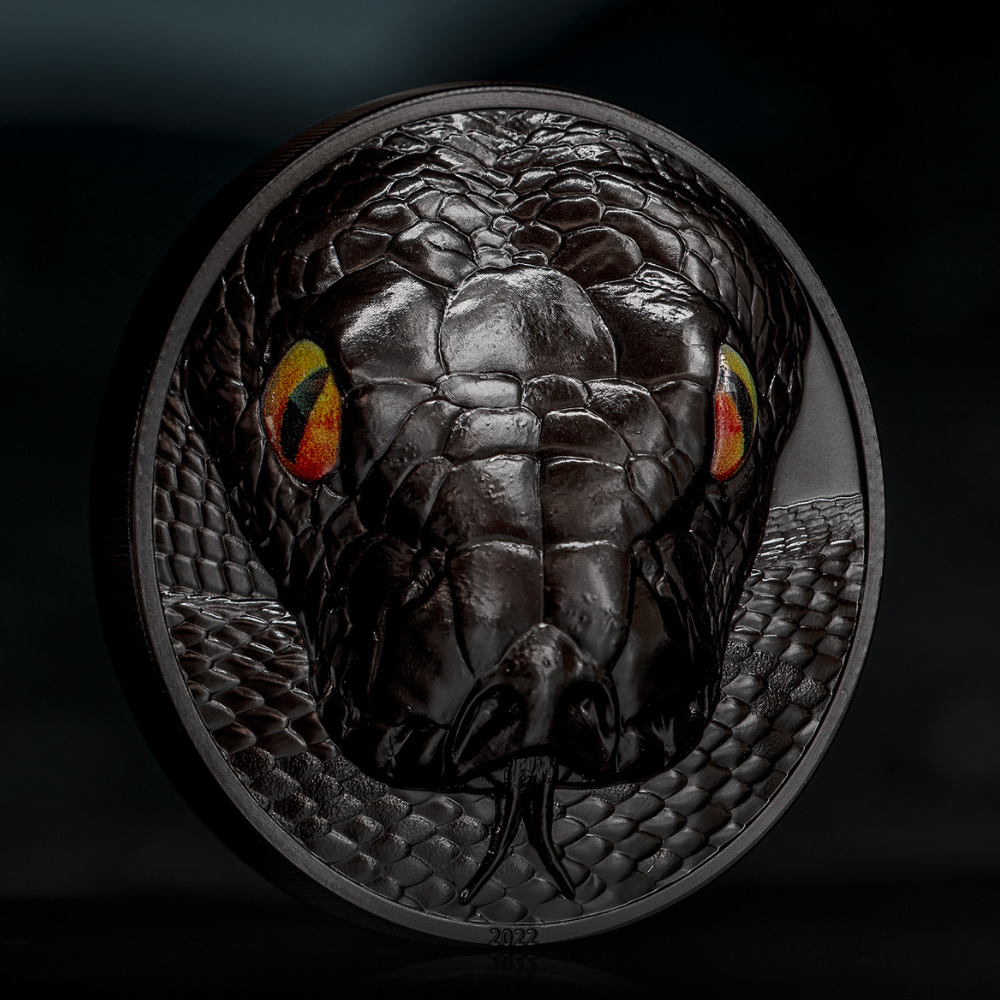 PYTHON Hunters By Night 2 Oz Silver Coin $10 Palau 2022
This 2 Oz Silver coin is the new release in the "Hunters By Night" series and is dedicated to the fearsome Pyton. The coin features the Smartminting technology, has an Obsidian Black Proof quality combined with silk areas and comes in a case, along with the Certificate of Authenticity. Limited mintage to 888 pieces worldwide!
Only 1 unit left
Embark on a thrilling journey into the nocturnal world of predators with the PYTHON Hunters By Night 2 Oz Silver Coin. As the third installment in the captivating Hunters by Night series, we shine a spotlight on the enigmatic python. Known as a formidable hunter since the days of Adam and Eve, this Old-World snake strikes fear into the hearts of many. Its sleek and powerful presence, often associated with the (sub-)tropical regions, evokes a mix of fascination and apprehension.
Crafted from .999 fine silver, this coin weighs 2 oz and measures 38.61 mm in size. Its exquisite design showcases the python's inherent grace and strength, capturing its serpentine form with remarkable detail. The python's sinuous body is masterfully brought to life through the artistry of smartminting® (Ultra High Relief) technique, lending a three-dimensional quality to the coin.
The obsidian black proof finish adds an air of mystery and intrigue to the design, perfectly complementing the theme of nocturnal hunting. This darkly enchanting aesthetic transports you to the shadowy realm where the python emerges as a stealthy predator. Its flickering tongue, depicted with precision, serves as a reminder of the python's remarkable ability to navigate and detect prey even in the darkest of nights.
With a limited mintage of only 888 coins, the PYTHON Hunters By Night 2 Oz Silver Coin is a highly sought-after collector's item. Whether you're an avid coin collector, a nature enthusiast, or simply captivated by the allure of these remarkable creatures, this coin is a must-have addition to your collection.
Experience the thrill of the night as you behold the majestic python in all its glory. Let its presence remind you of the delicate balance between fear and fascination that exists in the natural world. Immerse yourself in the captivating realm of the Hunters by Night series and embrace the untamed spirit of these nocturnal predators.

smartminting©
The smartminting© technology is a ground-breaking advancement in contemporary numismatics that permits an unparalleled level of ultra-high relief, and it establishes novel benchmarks in the coin industry.
This technology enables the production of standard weight coins with larger diameters, while maintaining high relief height.

It also allows for coins with greatly reduced weight to maintain standard relief heights and permits coins with only slightly increased weight to exhibit high reliefs.