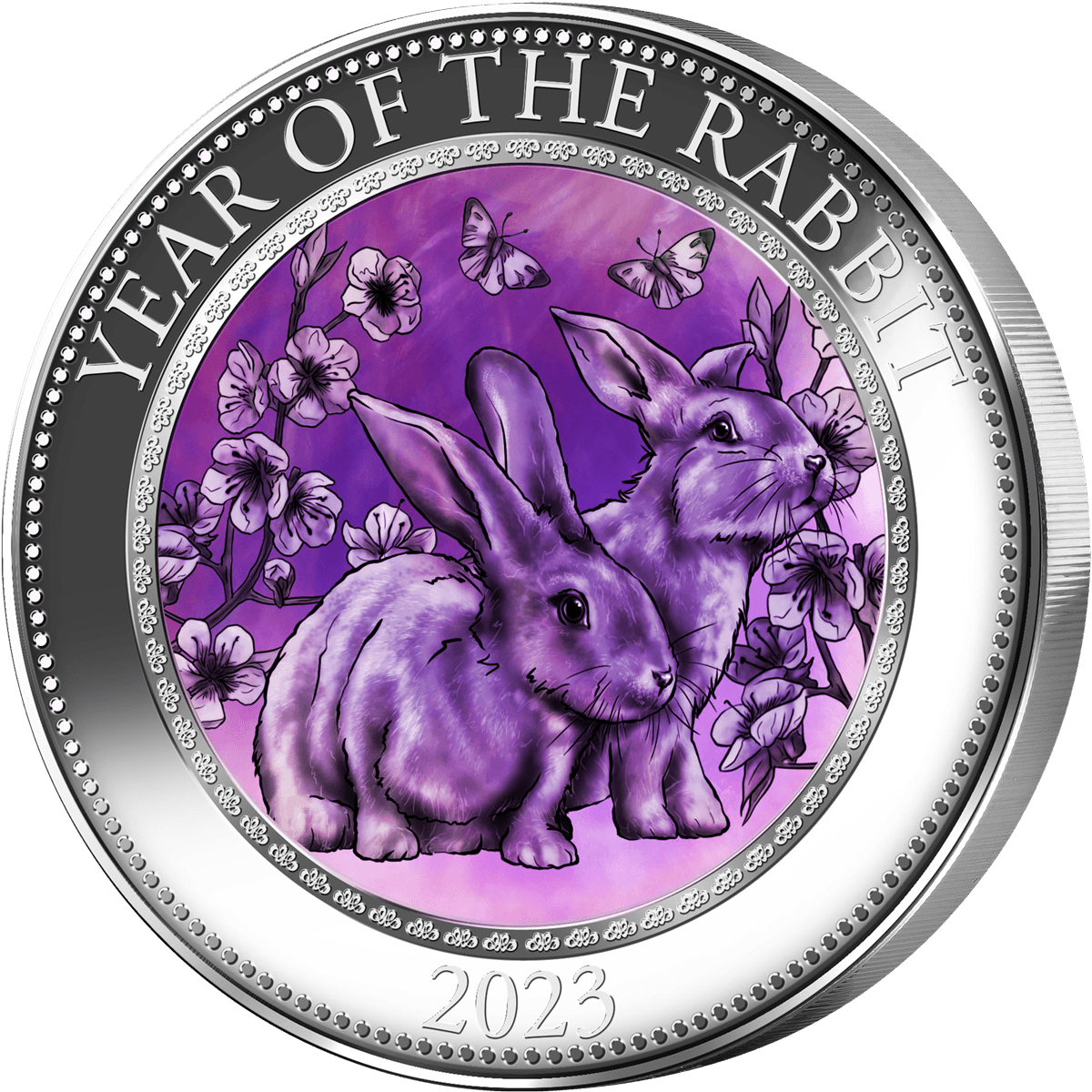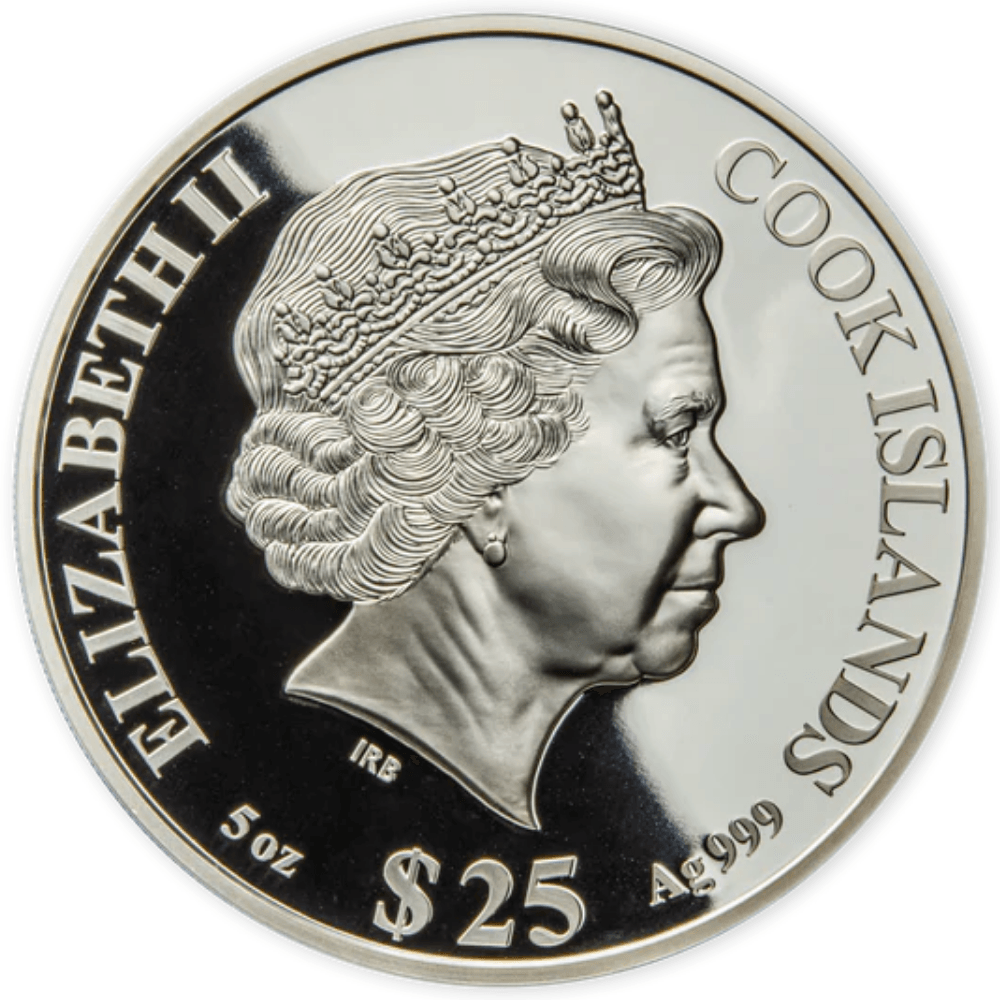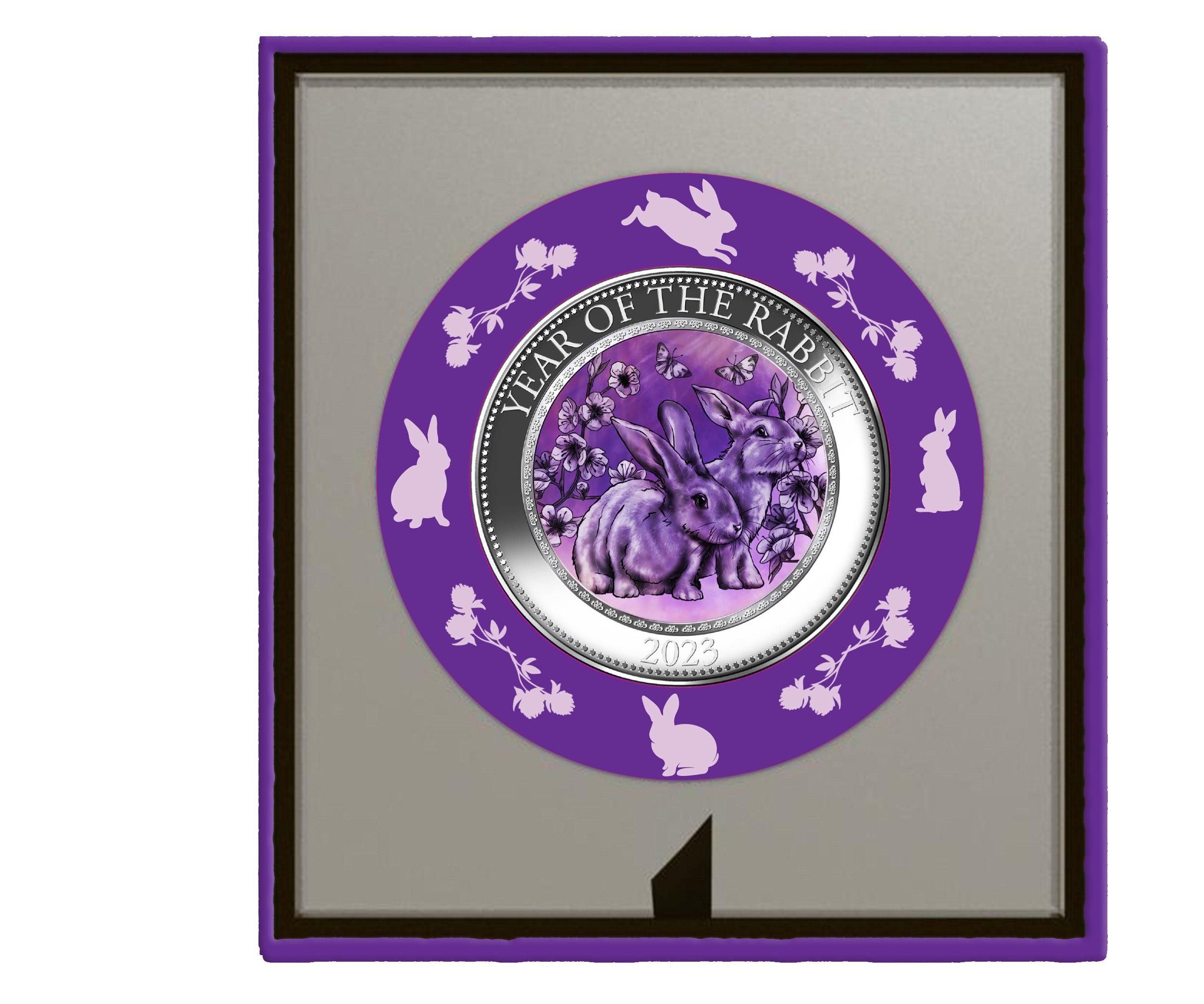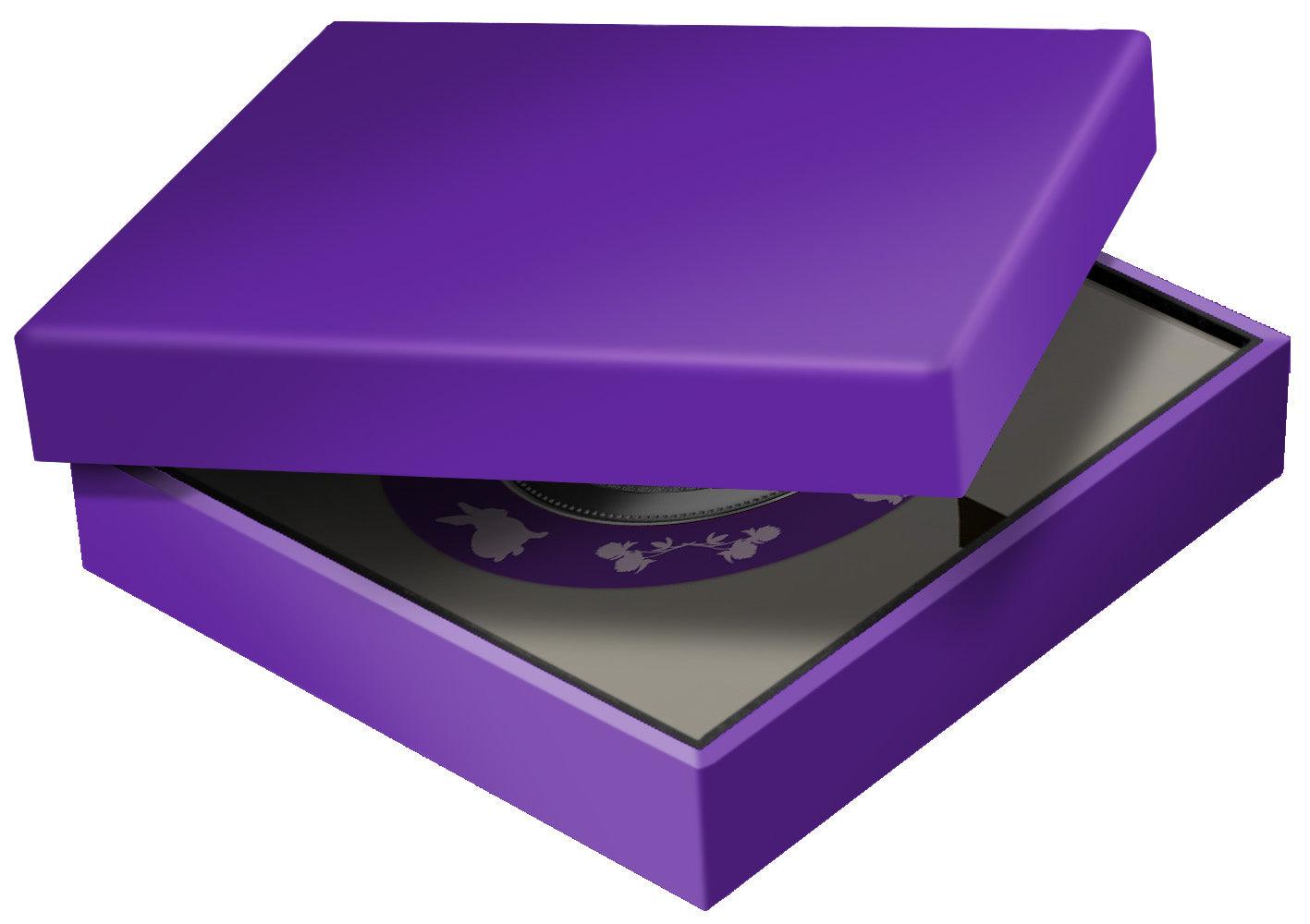 RABBIT Mother of Pearl Lunar Year 5 Oz Silver Coin $25 Cook Islands 2023
This beautiful 5 Oz Silver coin is part of the "Lunar Year" series and is dedicated to those born under the Chinese Lunar Year of the Rabbit. The coin's design is made of inlayed Mother of Pearl, has an incredible Relief, has a Proof quality and comes in an elegant case, along with the Certificate of Authenticity. Limited mintage to only 888 pieces worldwide!
Only 1 unit left
The Rabbit Mother of Pearl Lunar Year Silver Coin is a stunning tribute to the 2023 "Year of the Rabbit" in the lunar calendar. Celebrating this auspicious year, this coin showcases the intricate beauty of natural Mother of Pearl, making each piece a unique work of art.
Measuring 65 mm in diameter and containing 5 ounces of pure silver, this coin provides ample space to appreciate the exquisite inlaid Mother of Pearl centerpiece. The natural iridescence and shimmering colors of the Mother of Pearl create a captivating effect, enhancing the overall design and symbolism of the coin.
Limited to just 888 pieces in silver and a mere 25 pieces in gold worldwide, this coin is highly sought after by collectors and enthusiasts. The gold version, in particular, has consistently sold out year after year, making it a true rarity in the market.
The process of creating the Mother of Pearl inlay is a testament to the craftsmanship involved. Utilizing ultrasonic waves and meticulous colorization techniques, the design takes shape over a period of up to three months. This sophisticated production process ensures that every coin is a one-of-a-kind masterpiece, with no two pieces being exactly alike.
Presented in a protective capsule to preserve its pristine condition, the Rabbit Mother of Pearl Lunar Year Silver Coin is a prized addition to any collection. With its limited mintage, stunning design, and unique use of natural Mother of Pearl, this coin is not only a symbol of luck and prosperity but also a testament to the beauty and artistry that can be achieved through meticulous craftsmanship.
Don't miss your chance to own this exquisite piece that captures the essence of the "Year of the Rabbit" in a truly remarkable way. Whether as a cherished collectible or a meaningful gift, the Rabbit Mother of Pearl Lunar Year Silver Coin is a timeless treasure that embodies the spirit of celebration and the beauty of nature.