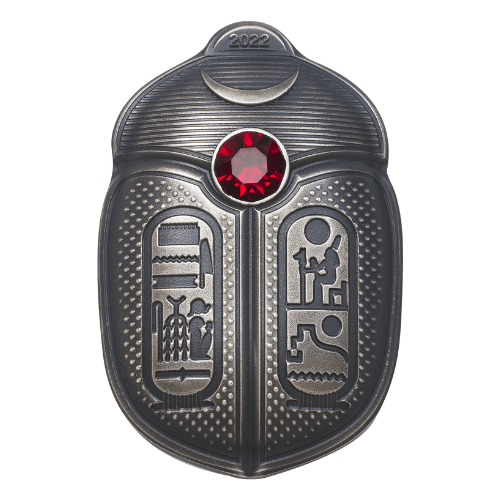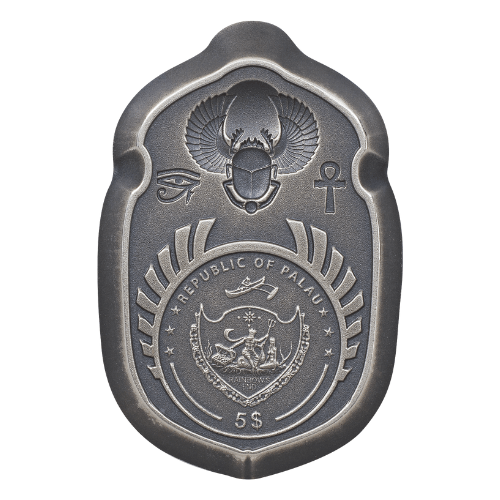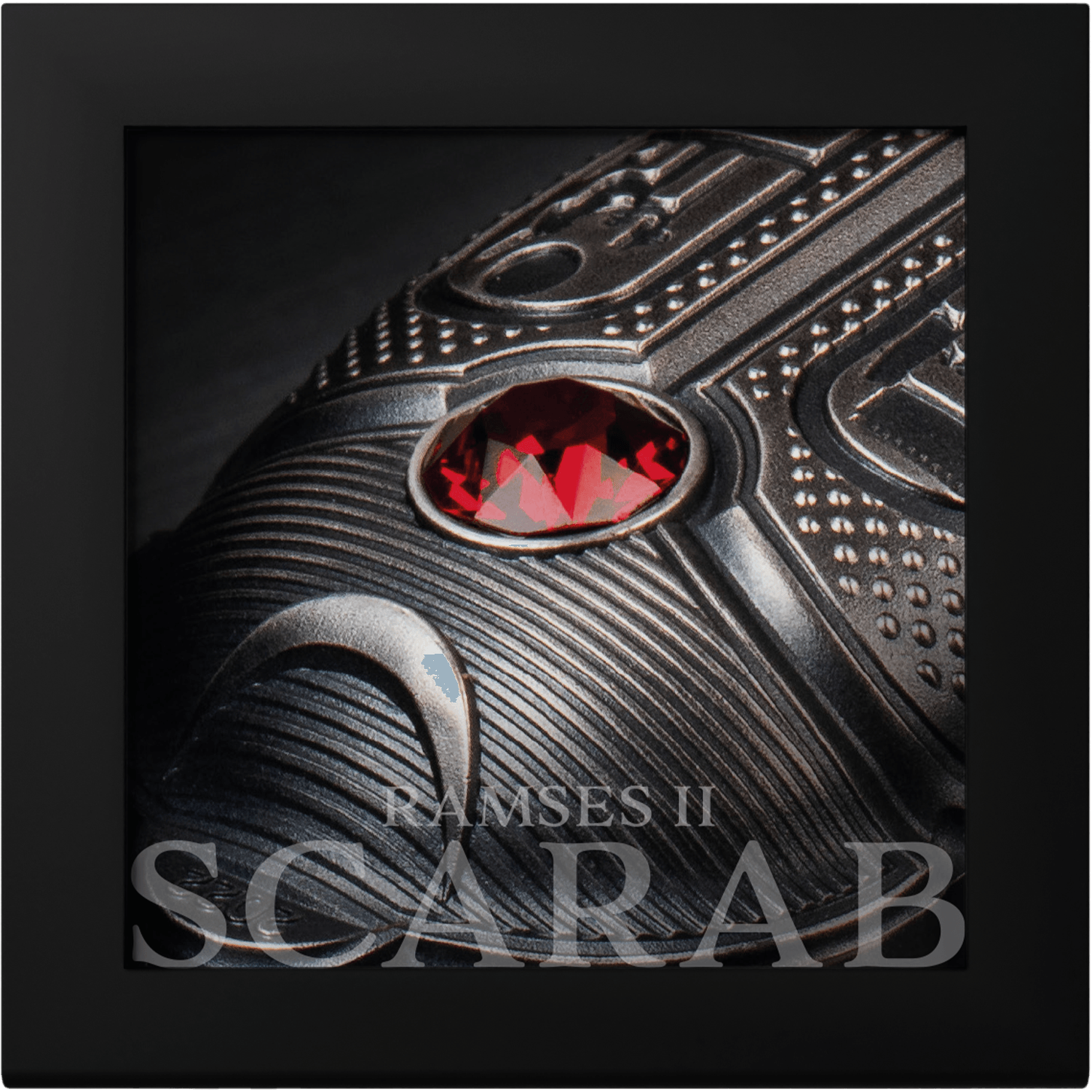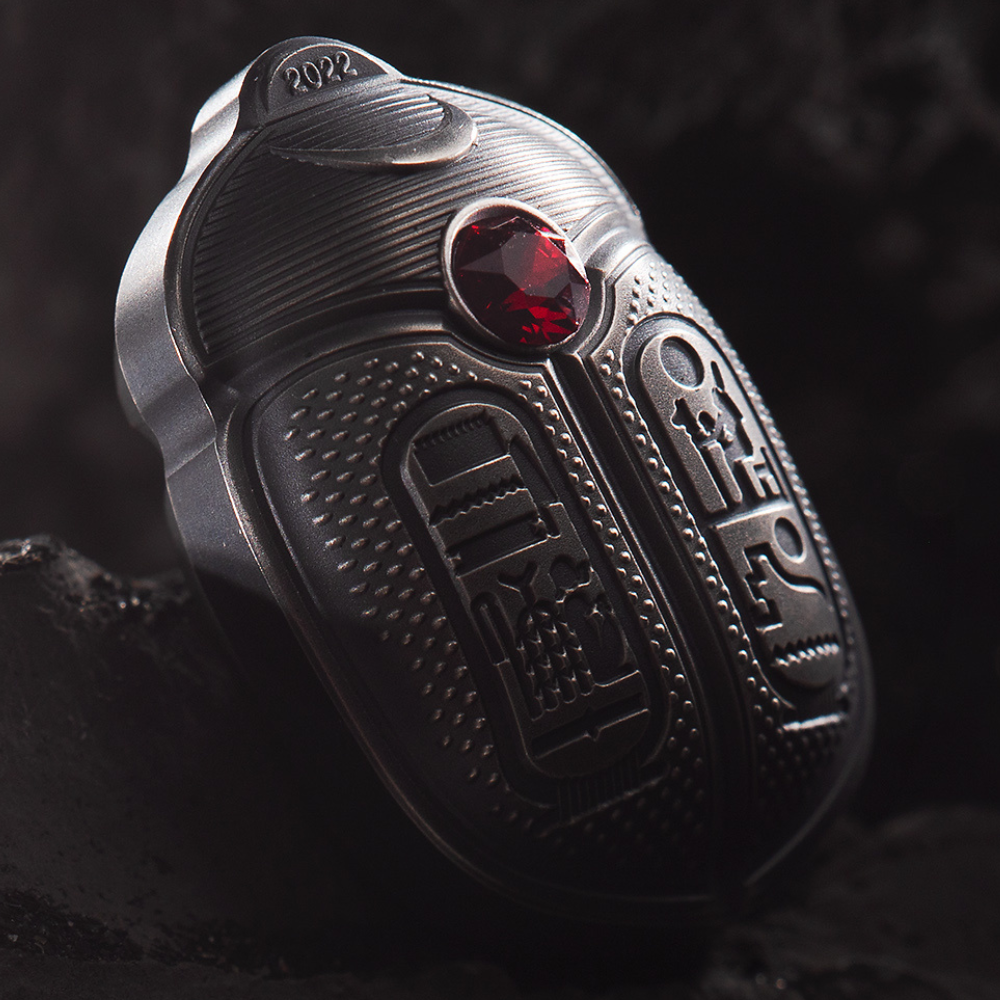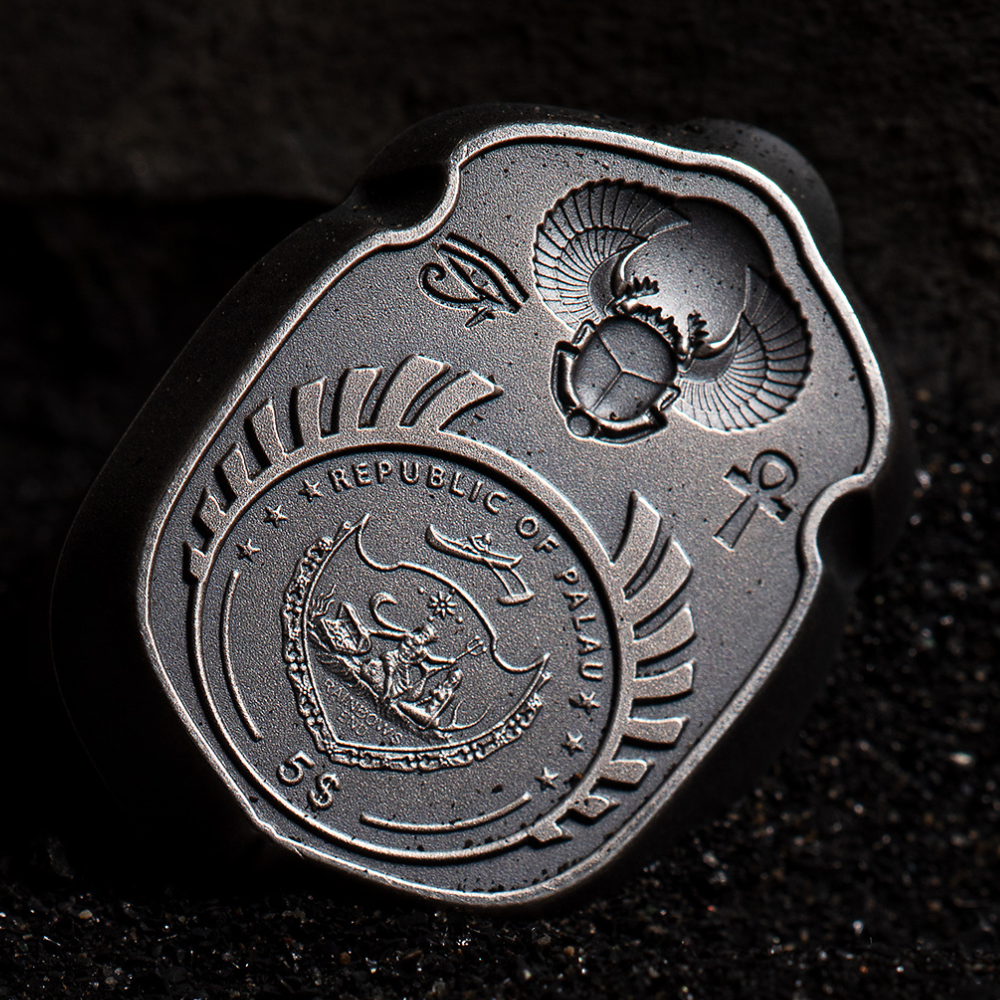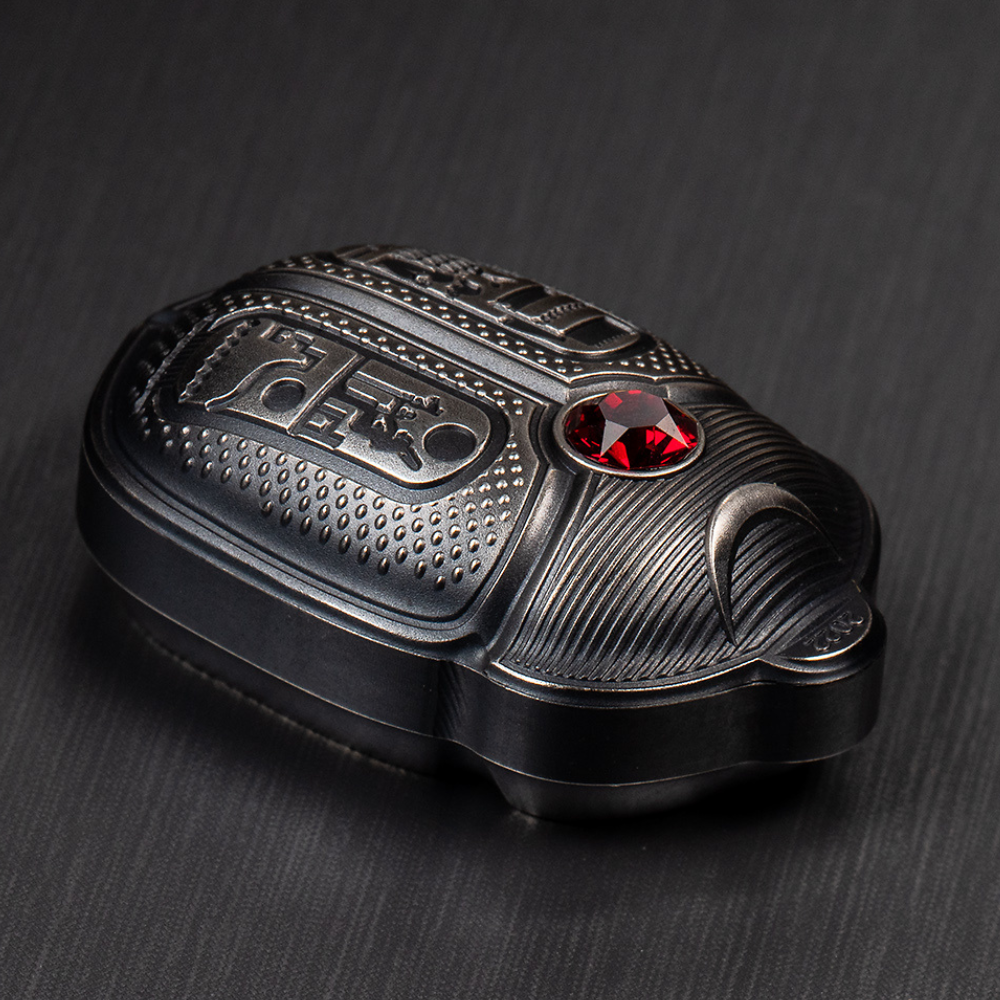 RAMSES II Scarab 1 Oz Silver Coin $5 Palau 2022
This spectacular 1 Oz Silver coin is the second issue of the "Scarab" series and is dedicated to Pharaoh Ramses II. The coin features a gorgeous insert, has an Antique Finish quality and comes in a case, along with the Certificate of Authenticity. Limited mintage of 1500 pieces worldwide!
Only 1 unit left
Journey back in time to ancient Egypt with the RAMSES II Scarab 1 Oz Silver Coin. This exquisite coin is the second edition in the Scarab series, and it pays tribute to the revered Pharaoh Ramses II, one of Egypt's most illustrious leaders. Known for his prosperity and skill as a propagandist, Ramses II was greatly admired by his people during his reign and long after his passing.
The coin's design is a true masterpiece, featuring a dazzling red crystal that captures the eye and adds a touch of grandeur to the overall presentation. Imprinted in the center is the scarab, a symbol of rebirth and protection in ancient Egyptian culture. Surrounding the scarab are intricate hieroglyphs that display Ramses II's birth name and throne name, further immersing you in the rich history and symbolism of ancient Egypt.
Crafted from .999 fine silver, this 1 oz coin showcases the beauty of smartminting® technology, which allows for an ultra-high relief that brings every detail to life. The antique finish adds depth and character, enhancing the coin's overall appearance and creating an authentic ancient feel. With a size of approximately 27x18 mm, this coin is compact yet meticulously designed to capture the essence of Ramses II and the mystique of the scarab.
Limited to a mintage of only 1500 pieces, the RAMSES II Scarab 1 Oz Silver Coin is a highly sought-after collectible. Whether you are a history enthusiast, a coin collector, or simply appreciate the artistry and beauty of ancient civilizations, this coin is a remarkable addition to any collection. Let it transport you to the era of pharaohs, where the legacy of Ramses II continues to inspire awe and admiration.
smartminting©
The smartminting© technology is a ground-breaking advancement in contemporary numismatics that permits an unparalleled level of ultra-high relief, and it establishes novel benchmarks in the coin industry.
This technology enables the production of standard weight coins with larger diameters, while maintaining high relief height.

It also allows for coins with greatly reduced weight to maintain standard relief heights and permits coins with only slightly increased weight to exhibit high reliefs.