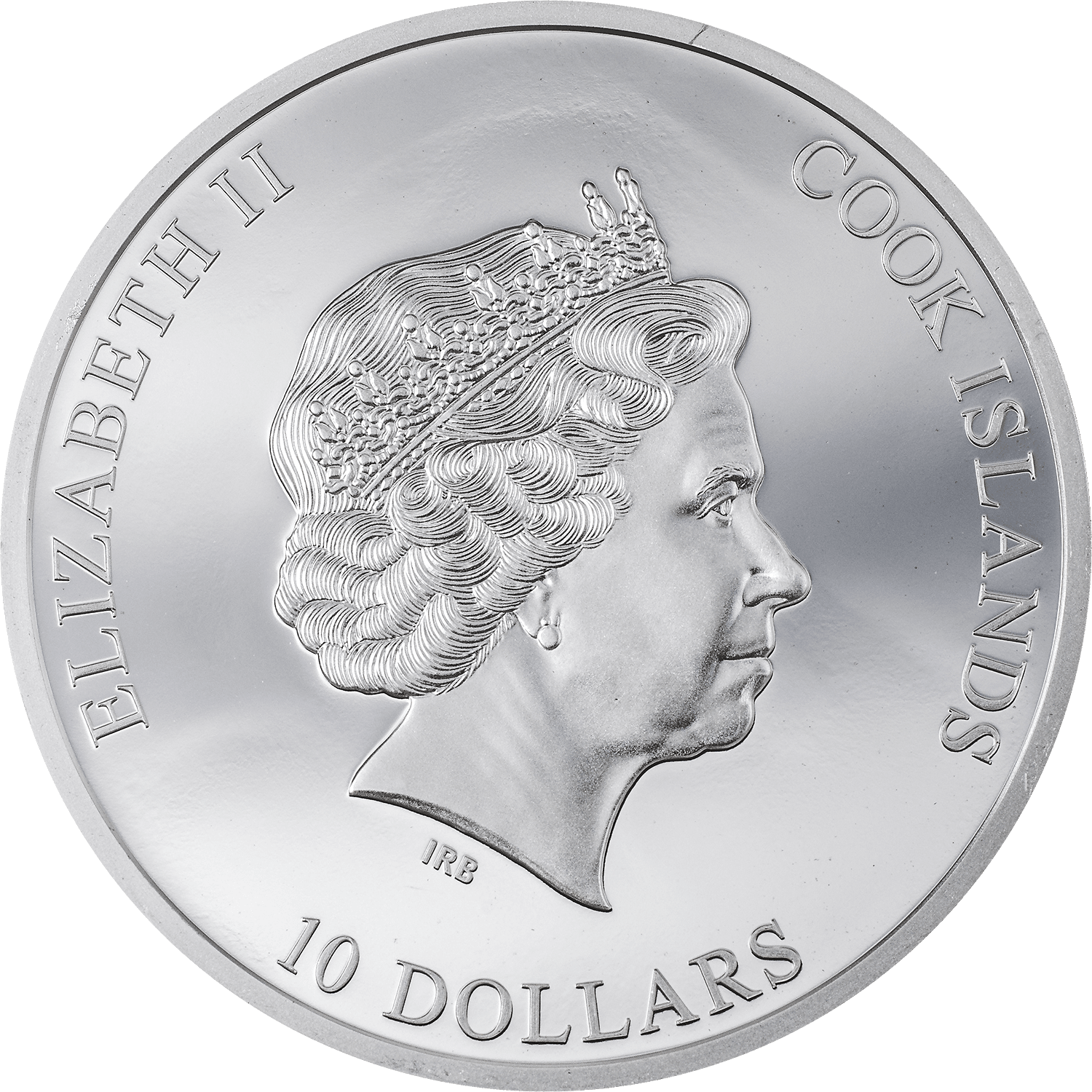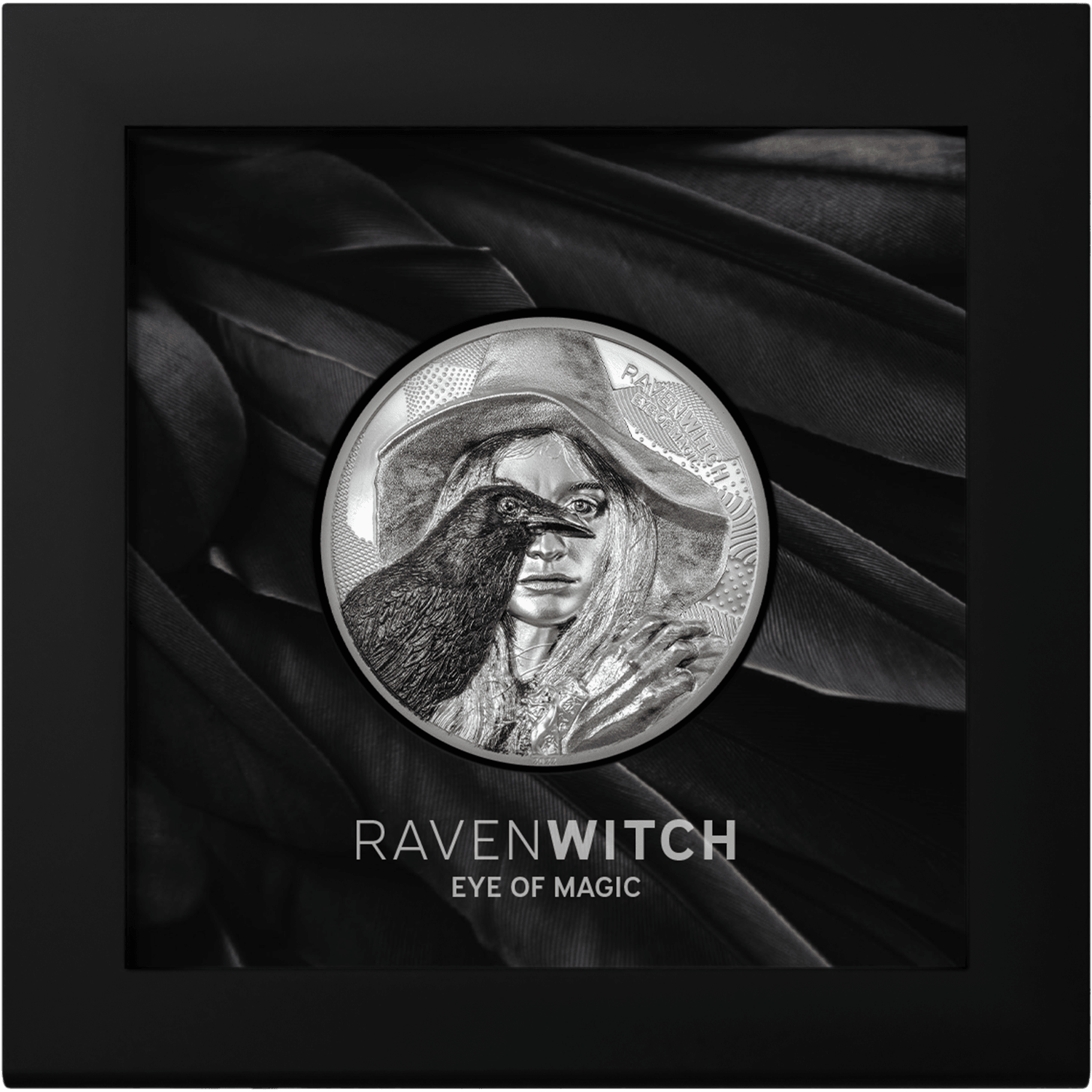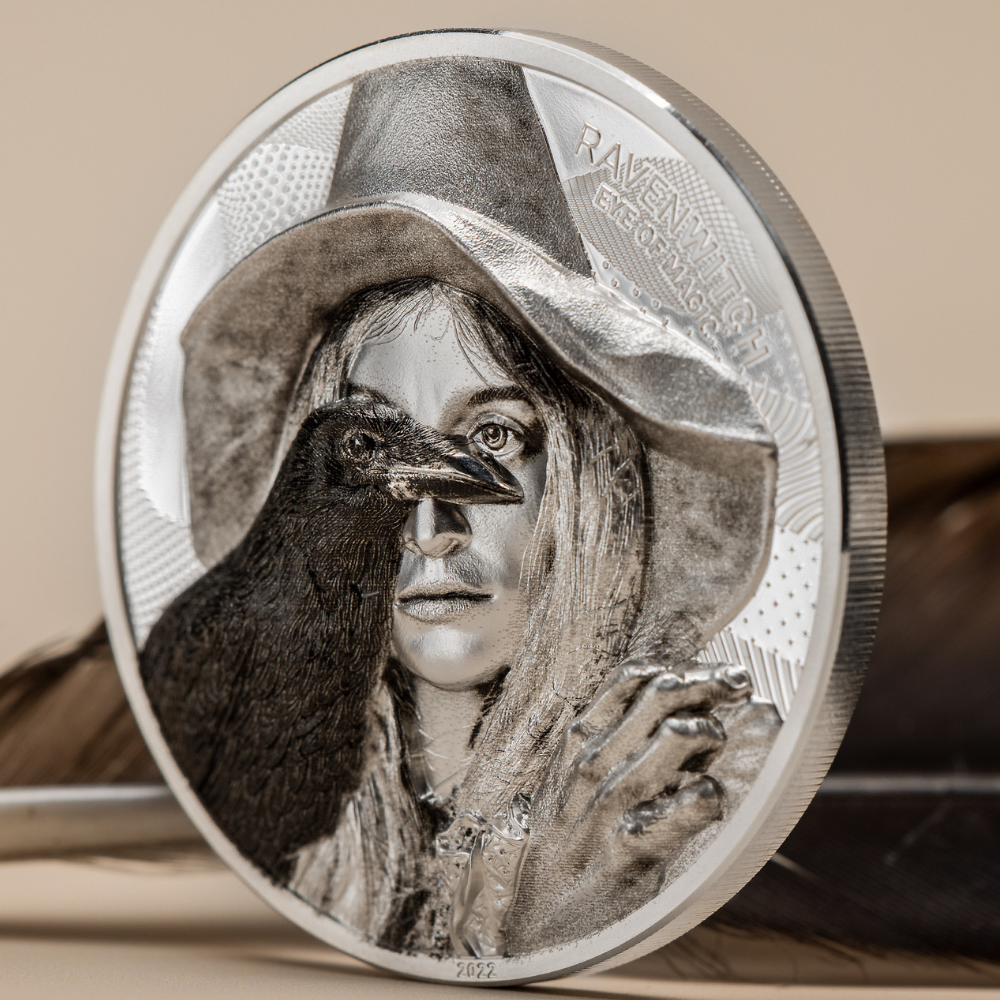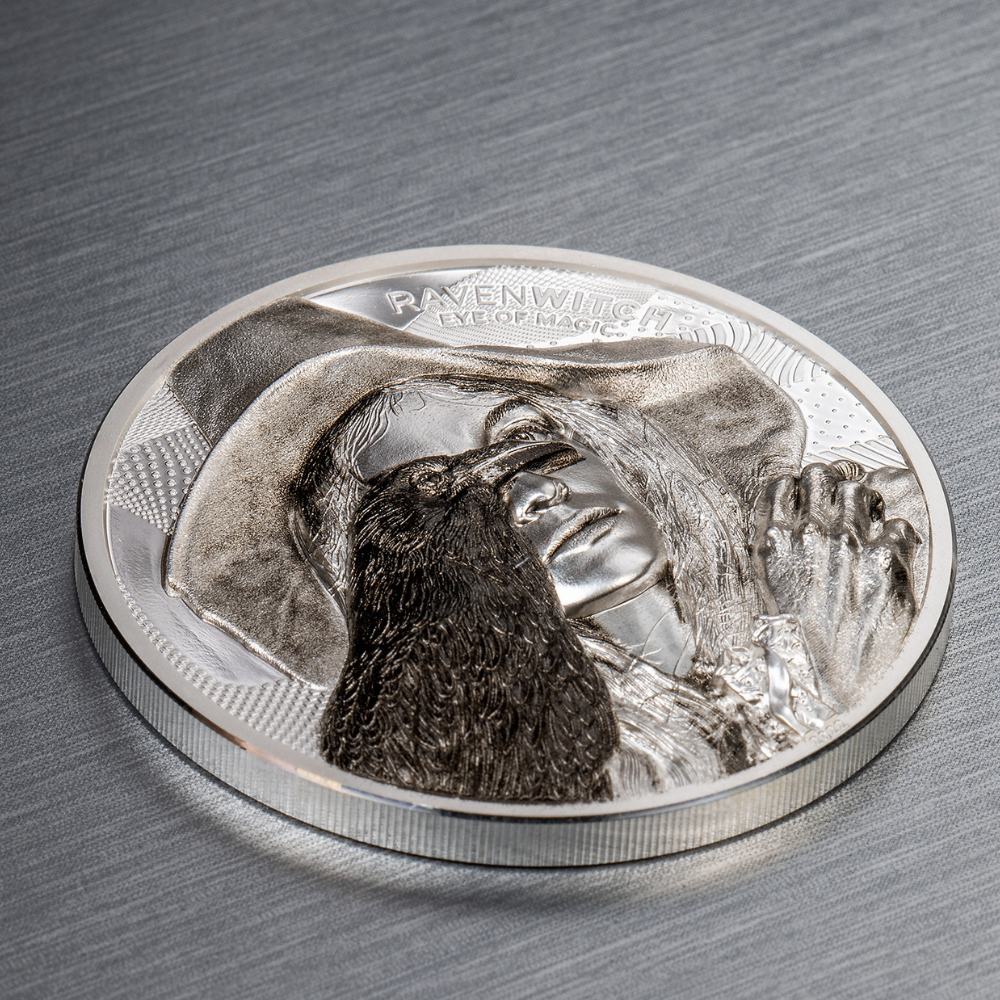 RAVEN WITCH Eye of Magic 2 Oz Silver Coin $10 Cook Islands 2022
This incredible 2 Oz Silver coin is dedicated to the unknown world of magic and features a witch and a raven sharing the eye of magic. The coin has Proof quality, features a beautiful design with Smartminting Ultra High Relief, is partially colored and comes in a case, along with the Certificate of Authenticity. Limited mintage of 999 pieces worldwide!
In stock
Unleash the mystical power of the RAVEN WITCH Eye of Magic 2 Oz Silver Coin and embark on a journey into the realm of enchantment. This extraordinary coin pays homage to the age-old connection between witches and their raven companions, delving into the realms of magic, prophecy, and the unknown.
Crafted from .999 fine silver, this coin features a mesmerizing design that captures the essence of the witch's mystical prowess. With a weight of 2 oz and a diameter of 45 mm, it boasts a substantial size that allows the intricate details to shine. The smartminting® technique is utilized to achieve ultra-high relief, giving depth and dimension to the coin's artwork.
At the heart of the design, the captivating figure of the witch stands, adorned with symbols of her craft and holding the mystical Eye of Magic. Her raven companion perches nearby, emanating an eerie aura that has long been associated with these creatures. The raven's pitch-black plumage and its ominous call intertwine with the mystique of the witch, evoking a sense of both fear and fascination.
Limited to just 999 pieces, the RAVEN WITCH Eye of Magic 2 Oz Silver Coin is a highly sought-after collectible for those captivated by the world of magic and fantasy. Each coin is meticulously crafted to the highest proof quality, showcasing the exquisite artistry and attention to detail.
Unleash the power of the RAVEN WITCH Eye of Magic 2 Oz Silver Coin and embrace the mystic forces that lie beyond the ordinary. Whether you are a fan of the occult, a passionate collector, or simply intrigued by the allure of magic, this coin is a must-have addition to your collection. With its remarkable design, limited availability, and undeniable aura of enchantment, this coin invites you to step into a world where the realms of witches and ravens intertwine.
smartminting©
The smartminting© technology is a ground-breaking advancement in contemporary numismatics that permits an unparalleled level of ultra-high relief, and it establishes novel benchmarks in the coin industry.
This technology enables the production of standard weight coins with larger diameters, while maintaining high relief height.

It also allows for coins with greatly reduced weight to maintain standard relief heights and permits coins with only slightly increased weight to exhibit high reliefs.