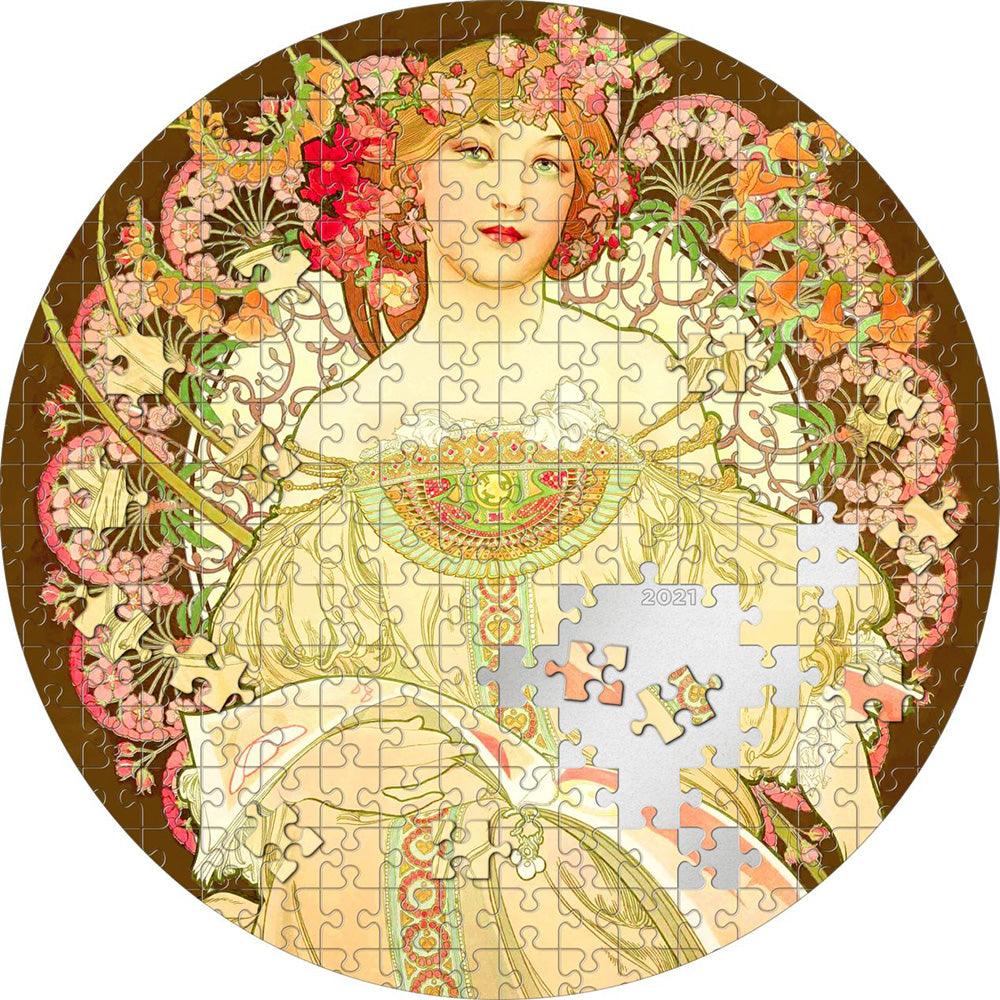 REVERIE by Mucha Micropuzzle Treasures 3 Oz Silver Coin $20 Palau 2021
This impressive 3 Oz Silver coin is the third issue from the "Micropuzzle Treasures" series, dedicated to micropuzzle Art and to Mucha's masterpiece – Rêverie. The coin features 250 minted pieces thanks to the Smartminting technology, it's individually numbered on the edge and comes in a luxury case, along with the Certificate of Authenticity. Limited mintage of only 499 pieces worldwide!
In stock
Delve into the enchanting world of Art Nouveau with the Reverie by Mucha Micropuzzle Treasures 3 oz Silver Coin. Celebrating the iconic artwork of Alphonse Mucha, this exquisite coin showcases the beauty and elegance that defined the Art Nouveau movement.
The coin pays homage to Mucha's renowned painting, Reverie, which captures a dreamlike scene of a young woman surrounded by delicate flowers and draped in flowing fabric. Mucha's distinctive style is characterized by intricate details, organic forms, and graceful lines, all of which are faithfully reproduced on this remarkable silver coin.
Meticulously crafted from .999 silver, this 3 oz coin combines the artistry of Mucha's Reverie with the precision of modern minting techniques. The proof quality enhances the depth and richness of the design, allowing every brushstroke and fine detail to shine with brilliance. The coin's large 65 mm diameter provides ample space to showcase the intricacies of Mucha's masterpiece, ensuring that no element is overlooked.
Limited to only 499 pieces worldwide, this coin is a true collector's item. Each coin is accompanied by a certificate of authenticity, guaranteeing its genuine nature and limited mintage. The coin's weight and size make it a substantial and valuable addition to any collection, while its artistic beauty makes it a captivating display piece.
Whether you are a seasoned collector, an admirer of Mucha's art, or simply someone who appreciates the elegance of Art Nouveau, the Reverie by Mucha Micropuzzle Treasures 3 oz Silver Coin is a must-have. It embodies the essence of an era defined by beauty, grace, and artistic expression, allowing you to own a tangible piece of Mucha's timeless legacy. Immerse yourself in the enchantment of Reverie and let this extraordinary silver coin transport you to a world of art and imagination.
smartminting©
The smartminting© technology is a ground-breaking advancement in contemporary numismatics that permits an unparalleled level of ultra-high relief, and it establishes novel benchmarks in the coin industry.
This technology enables the production of standard weight coins with larger diameters, while maintaining high relief height.

It also allows for coins with greatly reduced weight to maintain standard relief heights and permits coins with only slightly increased weight to exhibit high reliefs.