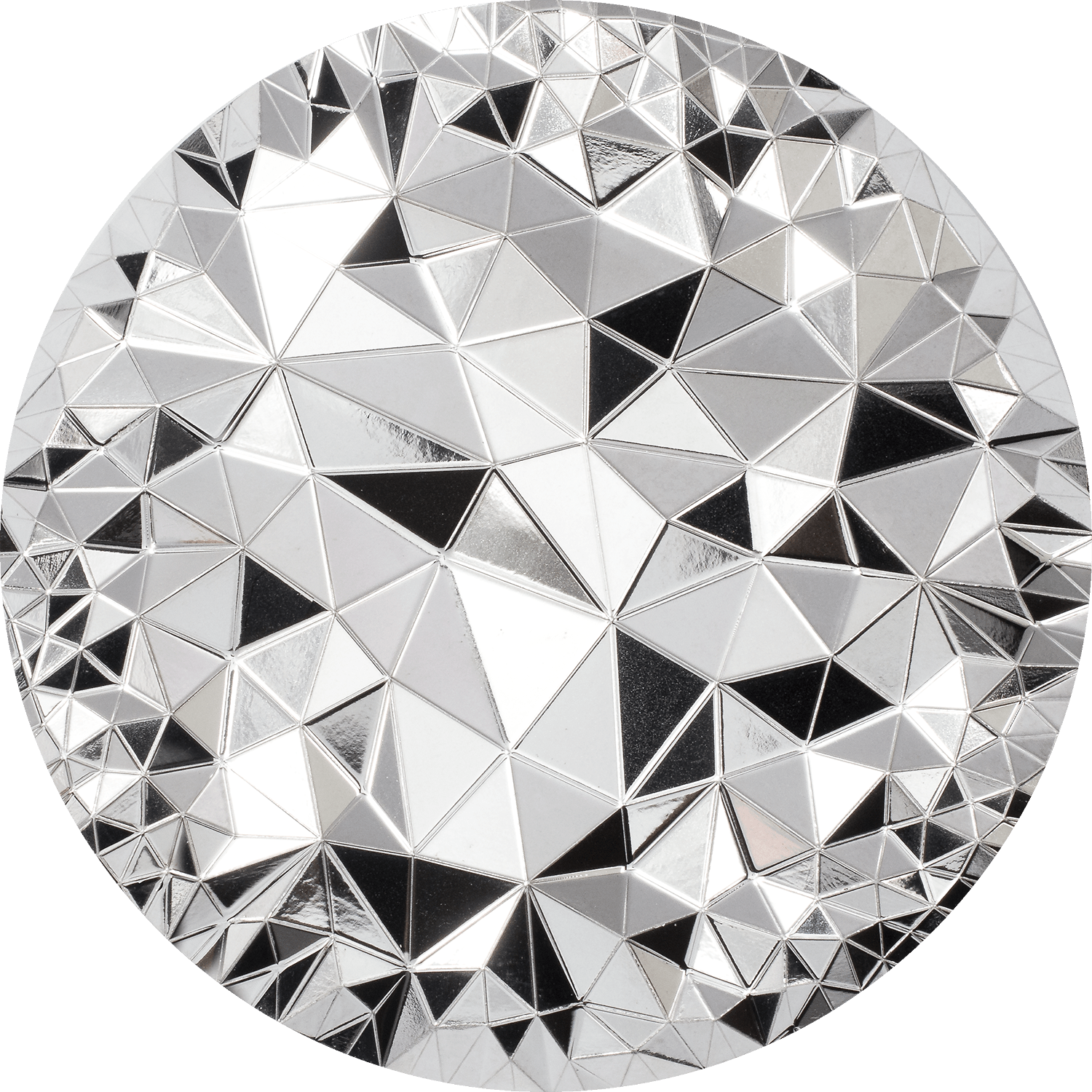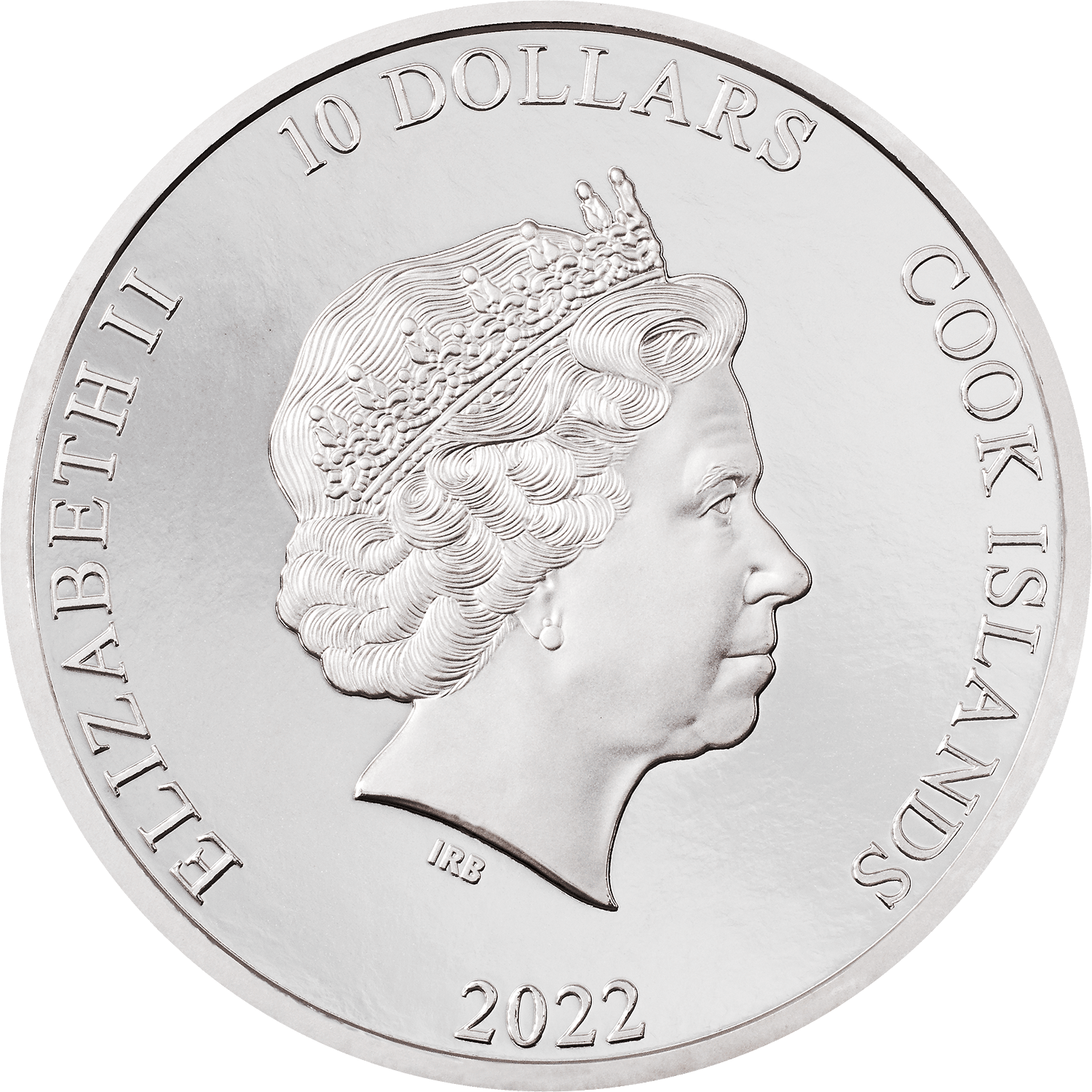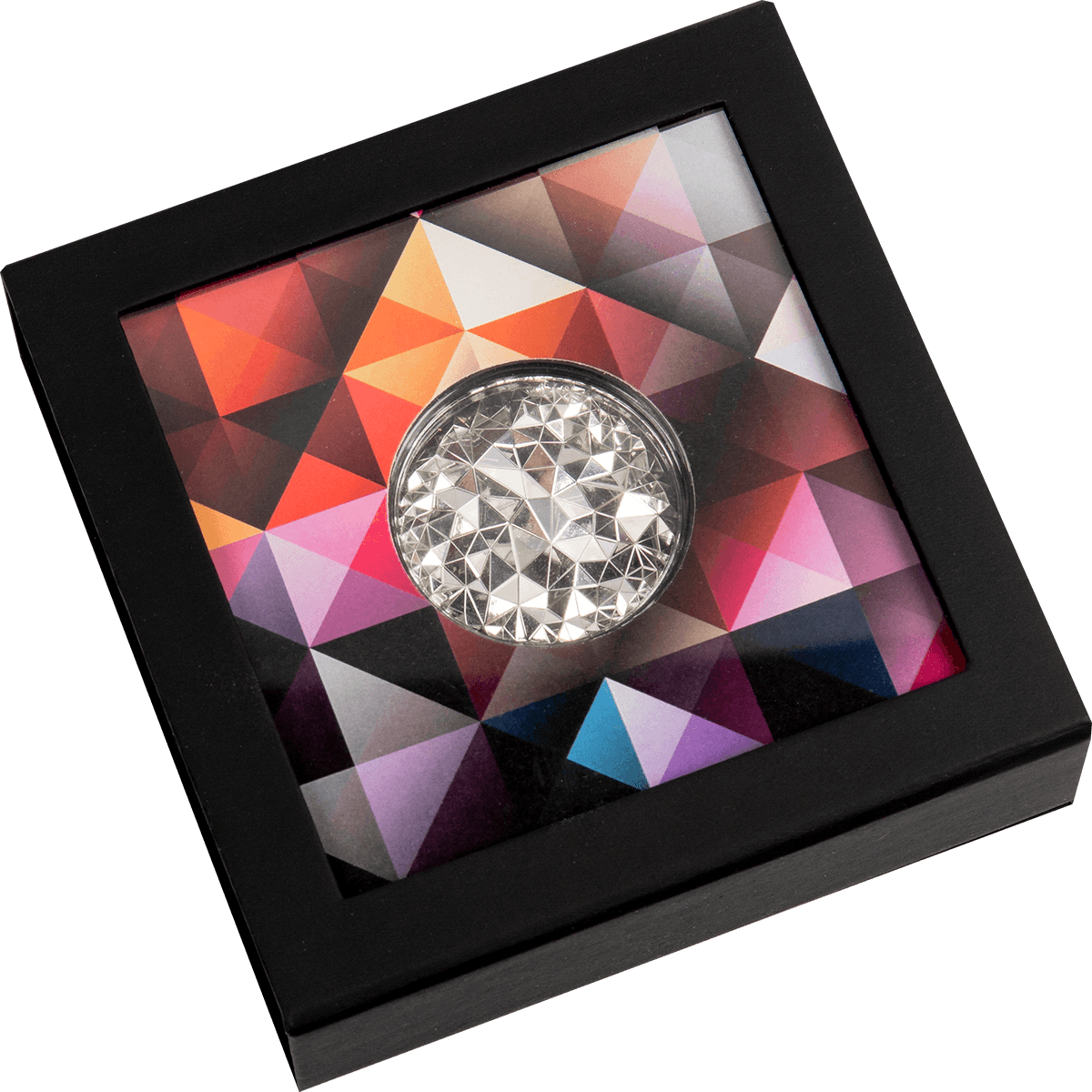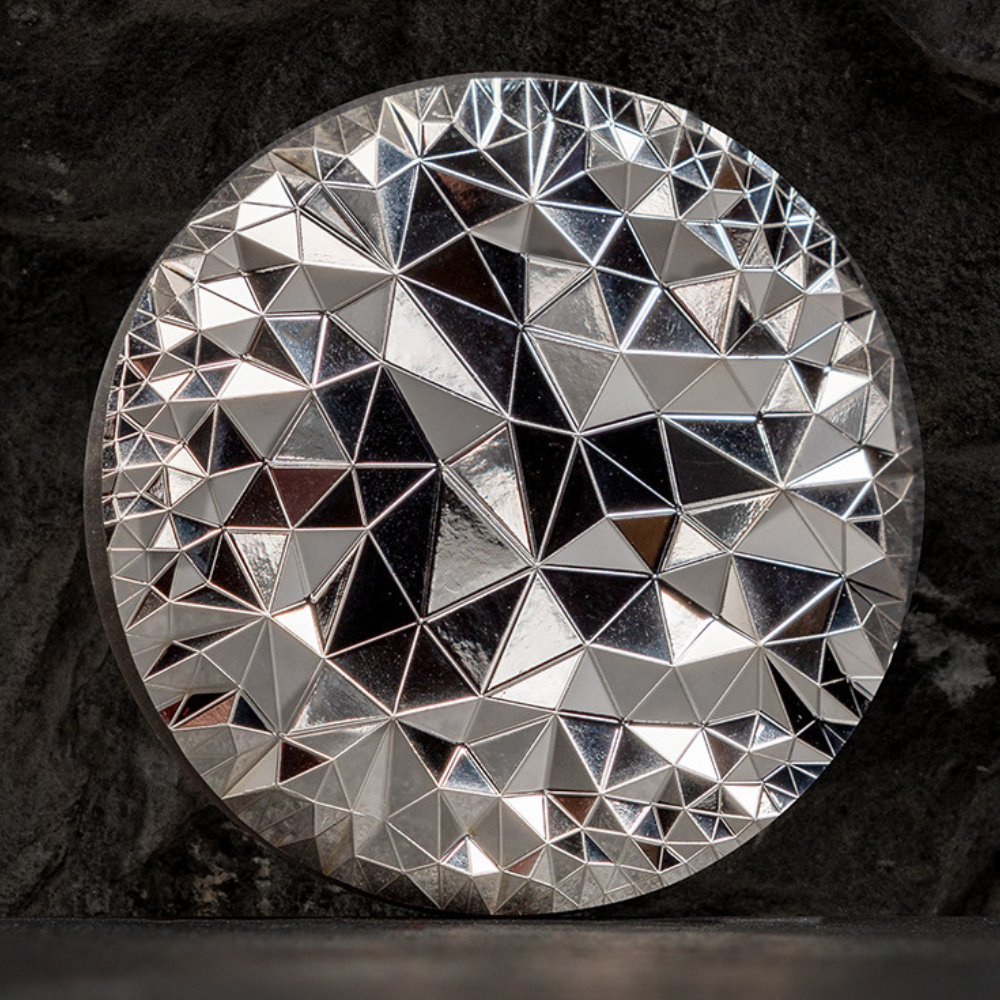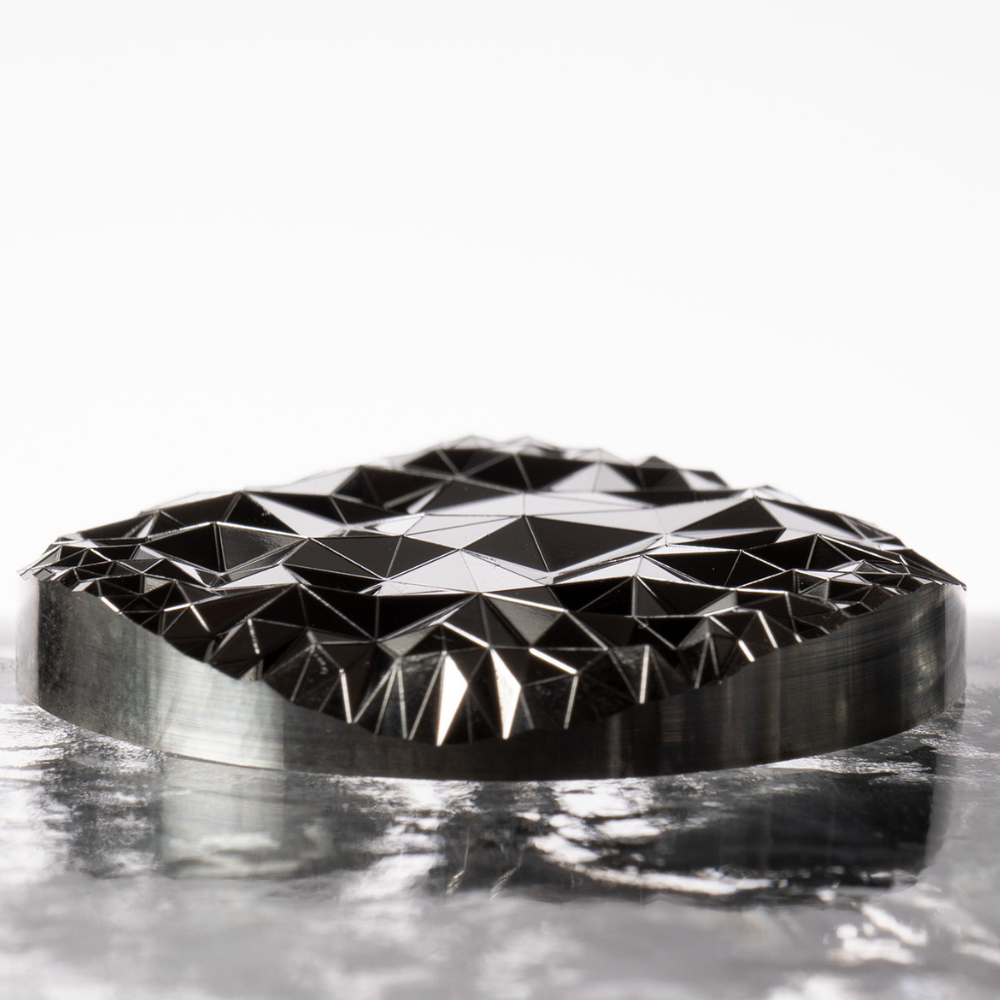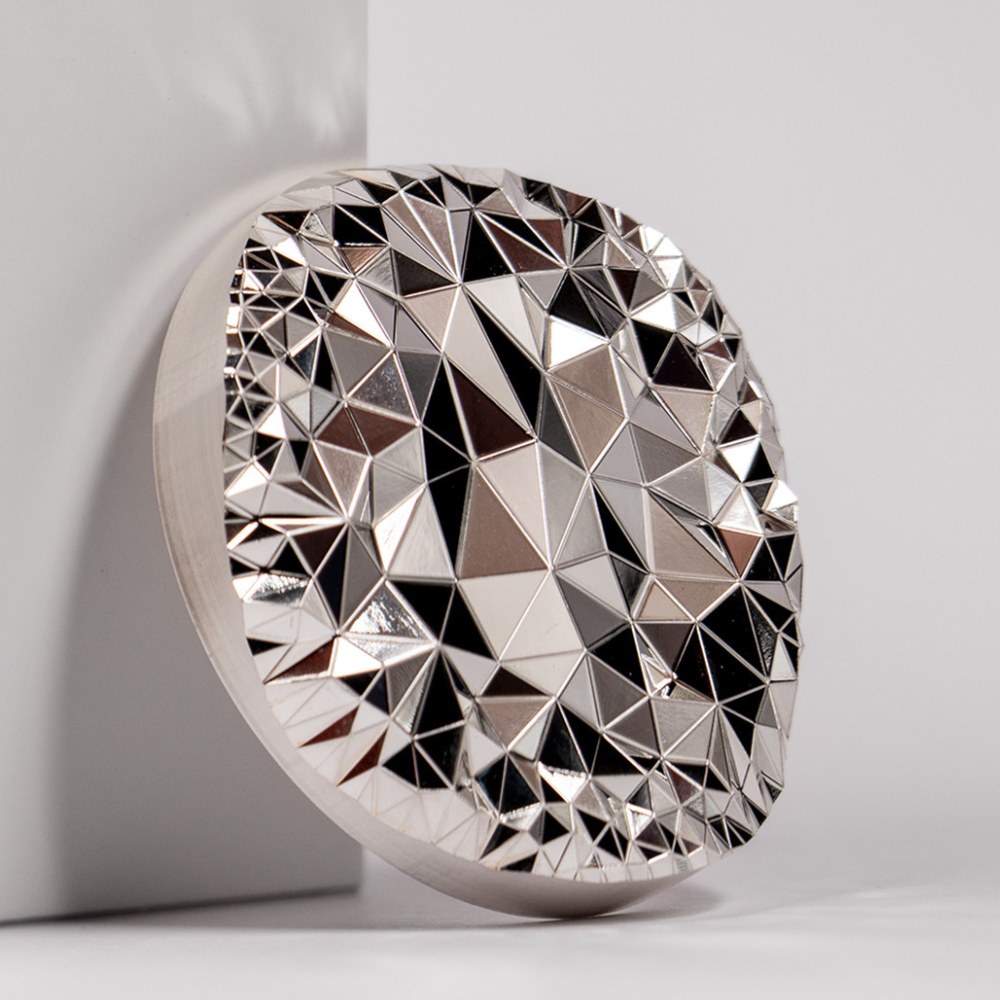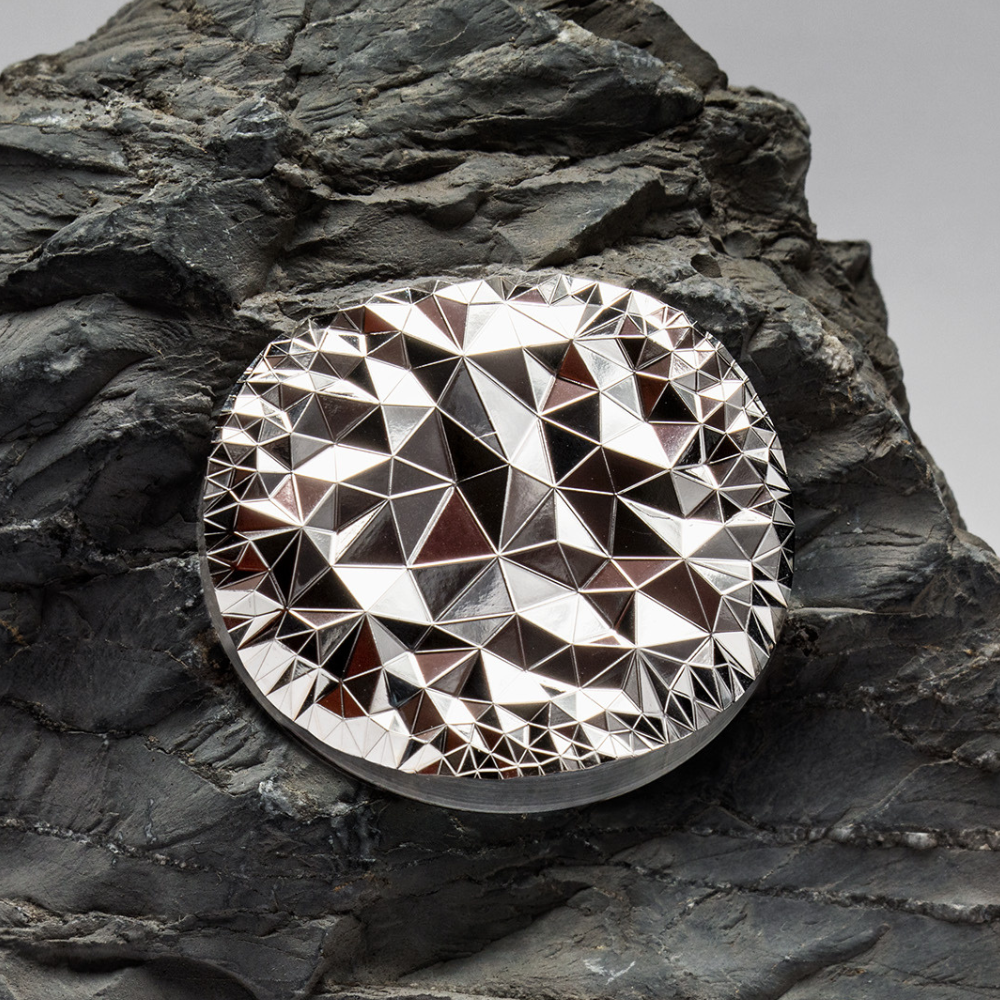 ROCK 2 Oz Silver Coin $10 Cook Islands 2022
This incredible 2 Oz Silver coin reproduces the multiple facets of a rock, comparable to the facets of life. The coin features different layers of Ultra-High Relief, has Proof quality and comes in a display case, along with the Certificate of Authenticity. Limited mintage of 1777 pieces worldwide!
Prepare to be mesmerized by the captivating beauty of the ROCK 2 Oz Silver Coin. This remarkable coin is a true marvel, designed to capture your attention and ignite your imagination. Struck with intricate facets and layers, it creates a stunning play of light that dances across its surfaces. As you hold this coin in your hand, you'll find yourself instinctively rotating it to explore the multitude of perspectives it offers. The ultra-high relief extends to the very edges of the coin, with some of the highest relief found around its perimeter.
The use of smartminting® technology has made this extraordinary coin possible. Its unique design prompts thoughts of a radiant diamond, sparkling with brilliance, or perhaps a geode stone, revealing its mesmerizing crystal formations within. Each observer will find their own interpretation, reflecting on the multifaceted nature of life itself. No matter what perspective you bring, you will be captivated by the coin's intricate details and the way it effortlessly captures the essence of its inspiration.
Limited to a mintage of only 1777 pieces, this 2 oz silver proof coin is a highly sought-after collector's item. Crafted with the finest attention to detail and struck in .999 silver, it measures 38.61 mm in size. Whether you are a seasoned numismatic enthusiast or simply appreciate the extraordinary, the ROCK 2 Oz Silver Coin is a must-have addition to any collection. Don't miss your chance to own this exceptional piece of artistry and craftsmanship that pushes the boundaries of what is possible in modern coin design.
smartminting©
The smartminting© technology is a ground-breaking advancement in contemporary numismatics that permits an unparalleled level of ultra-high relief, and it establishes novel benchmarks in the coin industry.
This technology enables the production of standard weight coins with larger diameters, while maintaining high relief height.

It also allows for coins with greatly reduced weight to maintain standard relief heights and permits coins with only slightly increased weight to exhibit high reliefs.