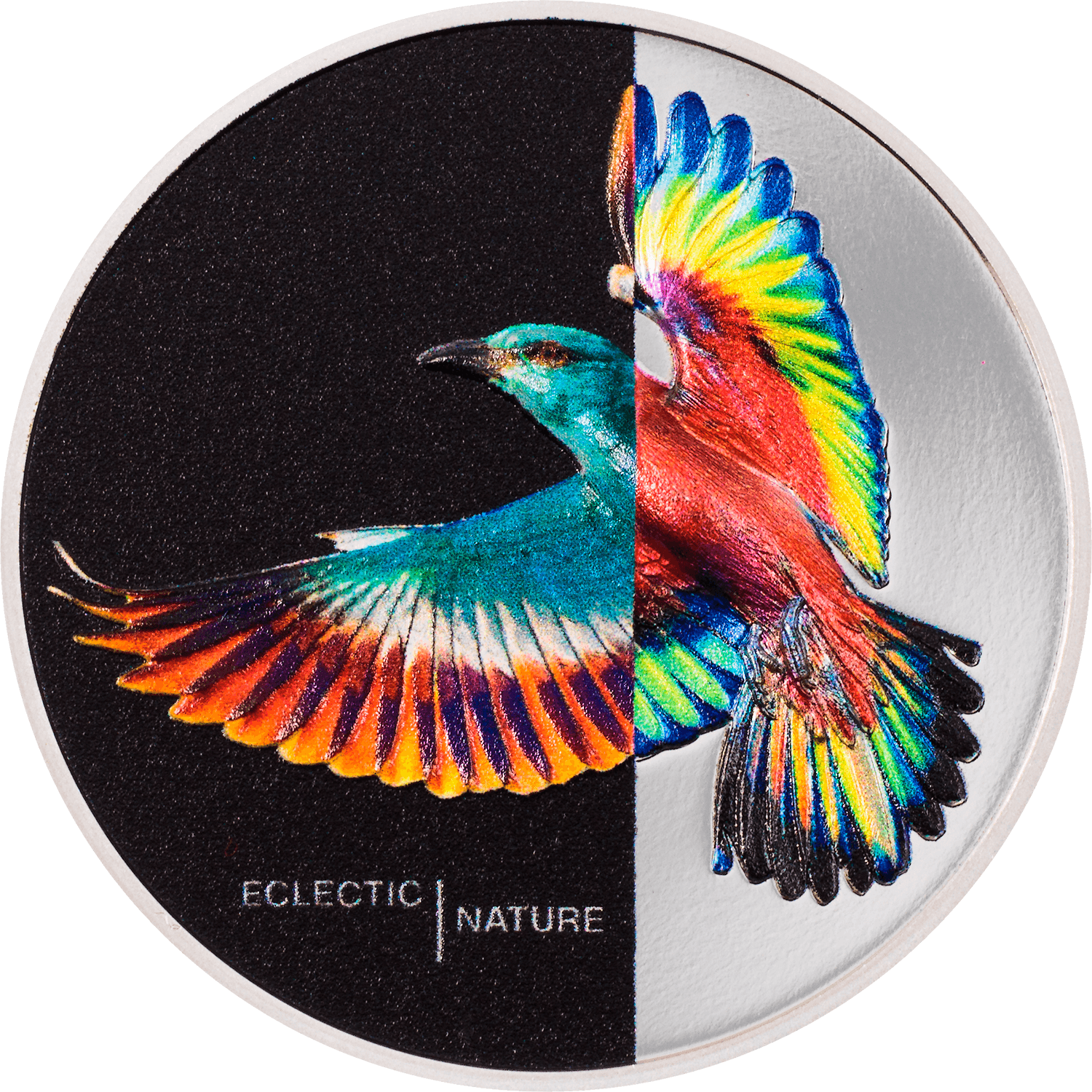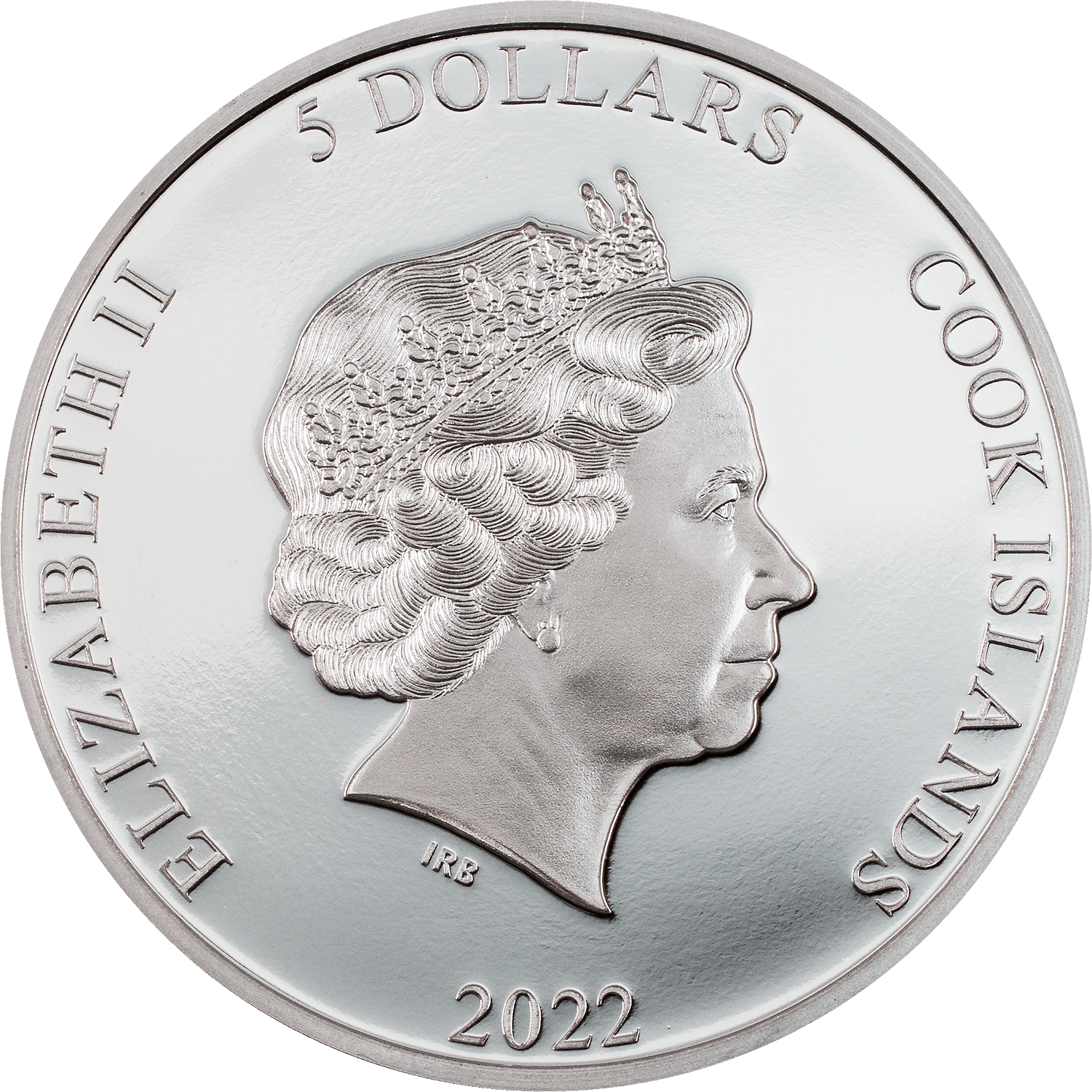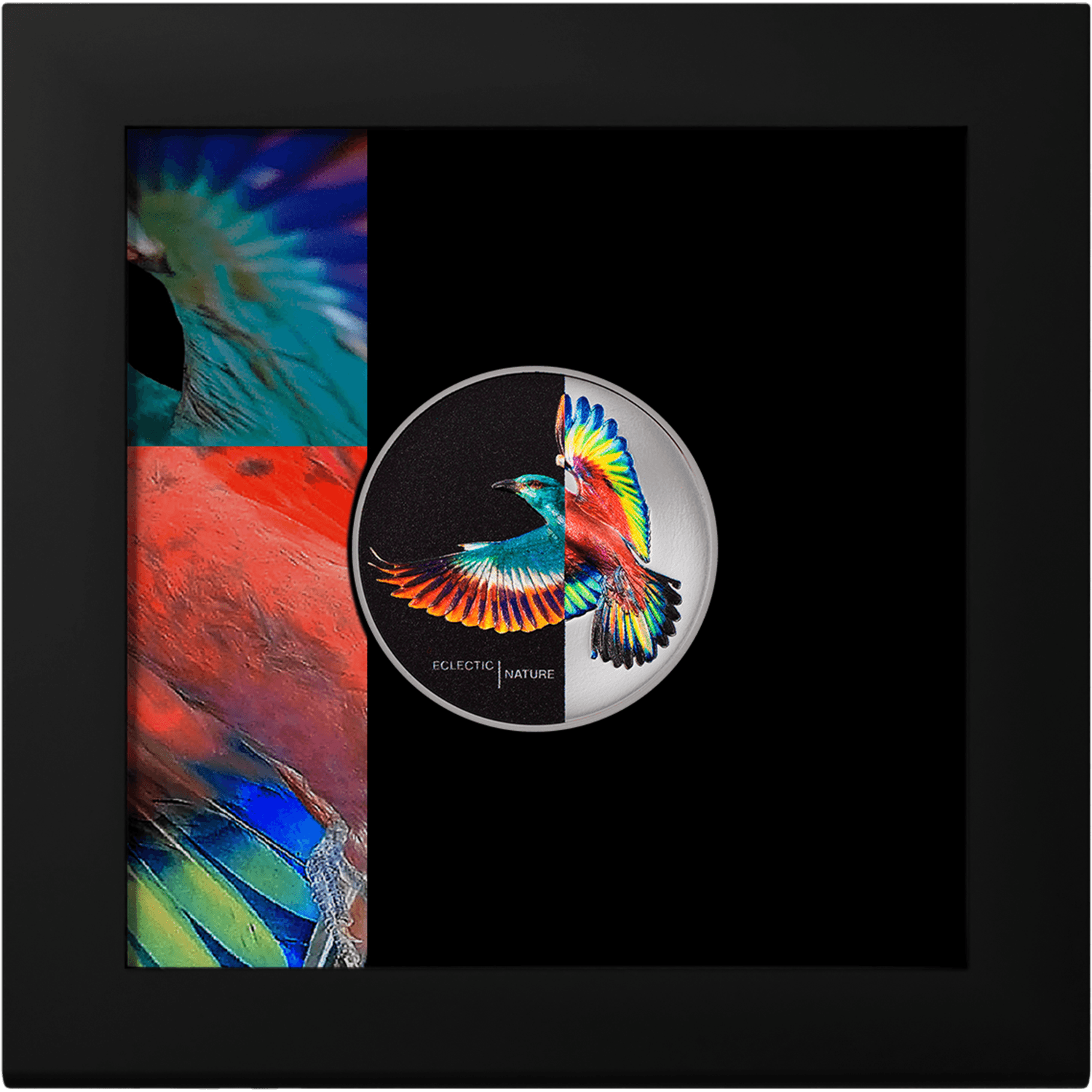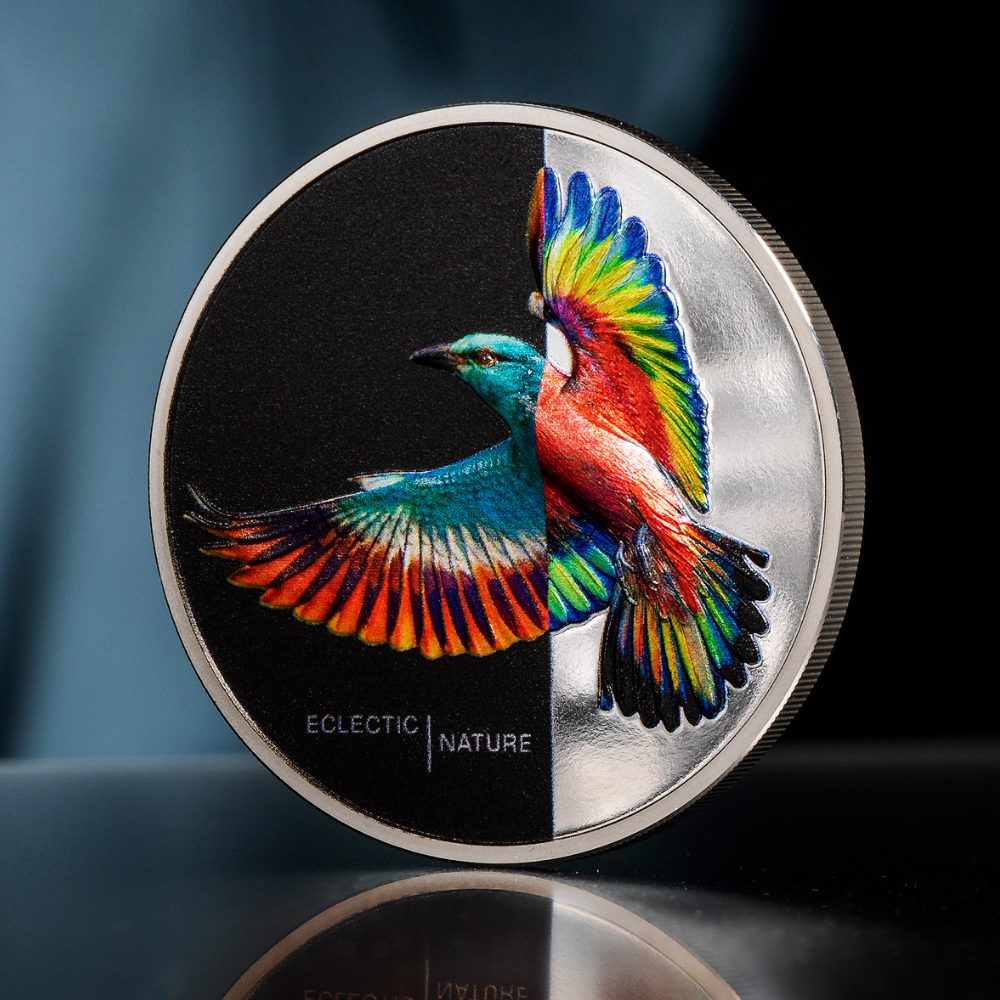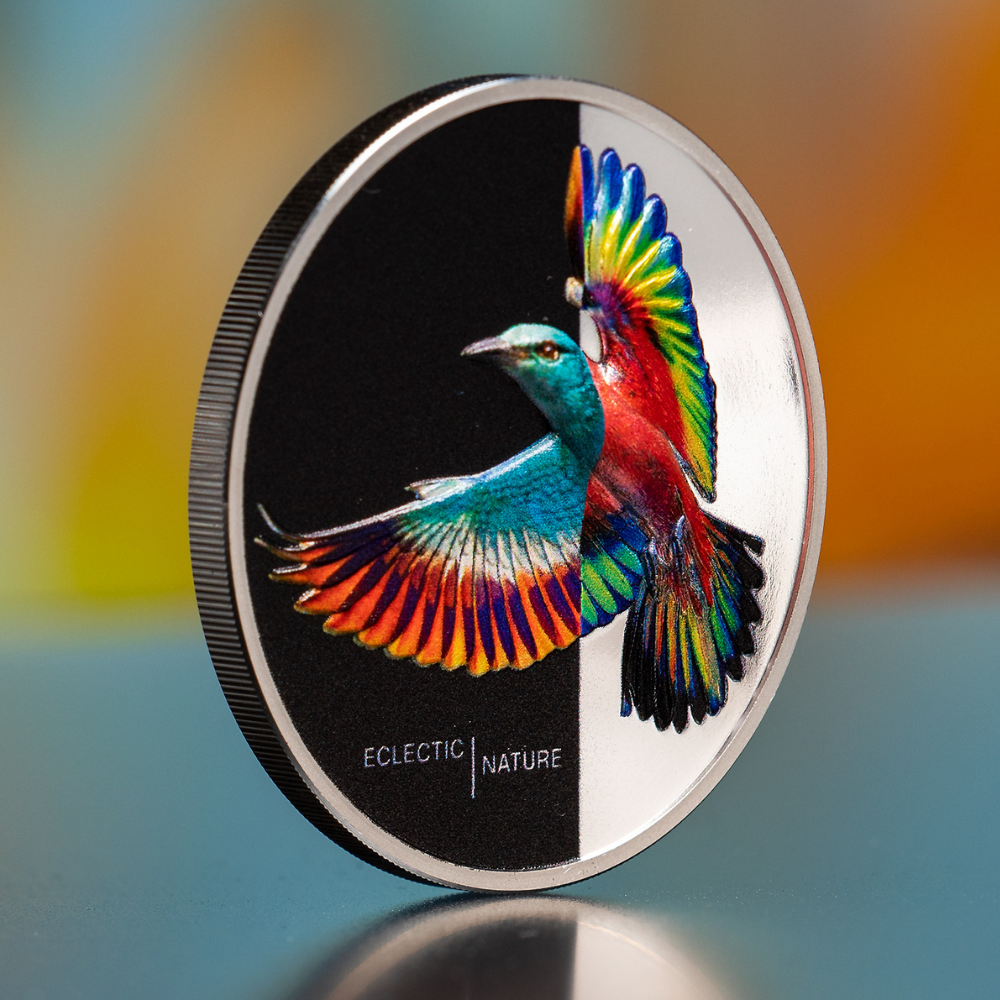 ROLLER Eclectic Nature Bird 1 Oz Silver Coin $5 Cook Islands 2022
This special 1 Oz Silver coin features the beautiful bird, also known as the eye-catching European Roller. The coin was created mixing different styles, has a Proof quality and an Ultra High Relief thanks to the Smartminting technology. It comes in a case, along with a Certificate of Authenticity. Limited mintage of 1500 pieces worldwide!
In stock
Embrace the beauty of nature and the concept of eclecticism with the Roller Eclectic Nature Bird 1 Oz Silver Coin. This captivating coin is the second edition in our Eclectic Nature series, which celebrates the harmonious blending of different styles, theories, and ideas to create a unique and captivating work of art.
The focal point of this coin is the stunning European Roller, a bird known for its vibrant and mesmerizing plumage. The turquoise and azure colors of its feathers create a striking contrast against the silver background, making this coin a true visual delight. The European Roller is native to various regions, including parts of Europe, northern Africa, and Asia, and it captures the essence of Old-World avian beauty.
With its distinctive name derived from its acrobatic courtship displays, where it performs daring dives and somersaults, the European Roller is a bird that embodies both elegance and adventure. As a long-distance migrant, it spends its winters predominantly in southern Africa, making it a fascinating species that showcases the wonders of avian migration.
This 1 oz silver coin, struck from .999 fine silver, features a proof quality finish that enhances its exquisite details. With a diameter of 38.61 mm, it provides ample space to showcase the intricate design of the European Roller and its radiant plumage. The coin's smartminting® technology ensures ultra-high relief, allowing the bird to come to life with remarkable depth and dimension.
Limited to a mintage of 1500, this coin is a true collector's item. It combines the beauty of nature, the concept of eclecticism, and the craftsmanship of silver coin minting into a stunning piece of art. Whether you are a passionate coin collector, a nature enthusiast, or simply appreciate the intricate beauty of avian creatures, the Roller Eclectic Nature Bird 1 Oz Silver Coin is a must-have addition to your collection.
smartminting©
The smartminting© technology is a ground-breaking advancement in contemporary numismatics that permits an unparalleled level of ultra-high relief, and it establishes novel benchmarks in the coin industry.
This technology enables the production of standard weight coins with larger diameters, while maintaining high relief height.

It also allows for coins with greatly reduced weight to maintain standard relief heights and permits coins with only slightly increased weight to exhibit high reliefs.