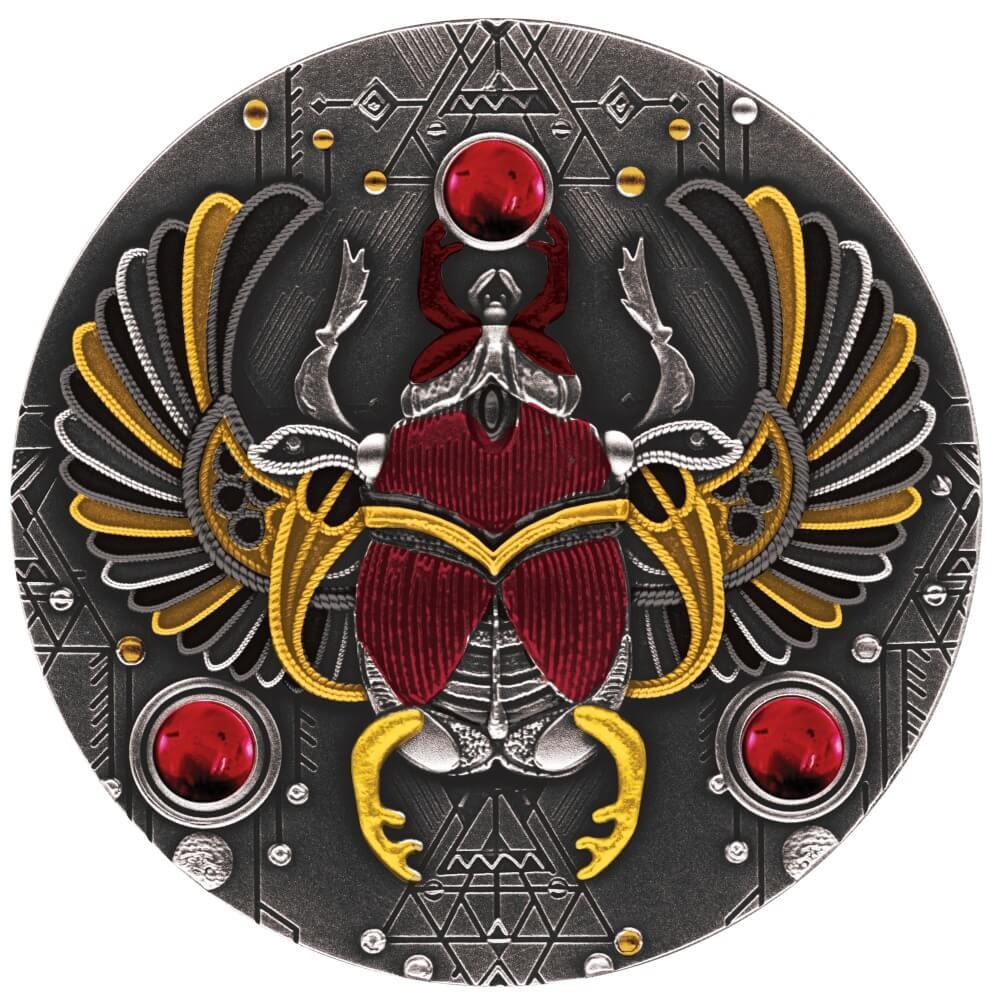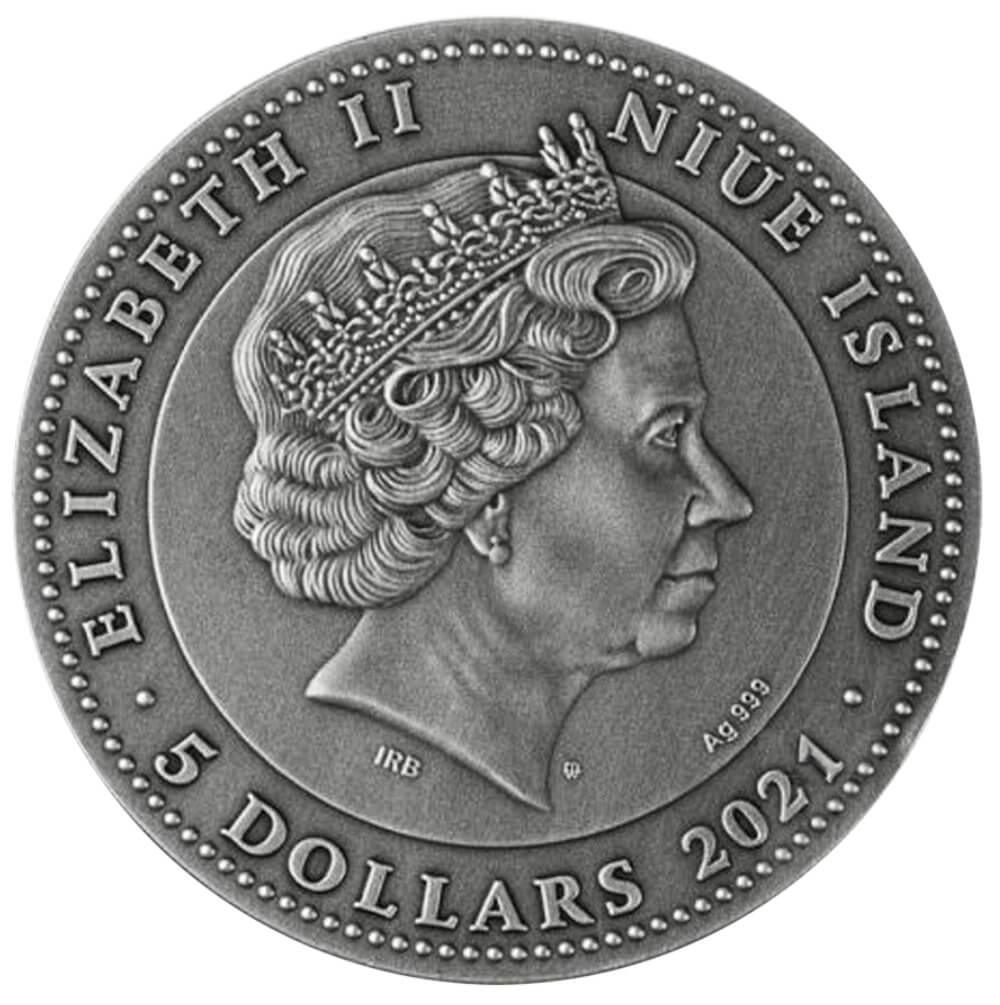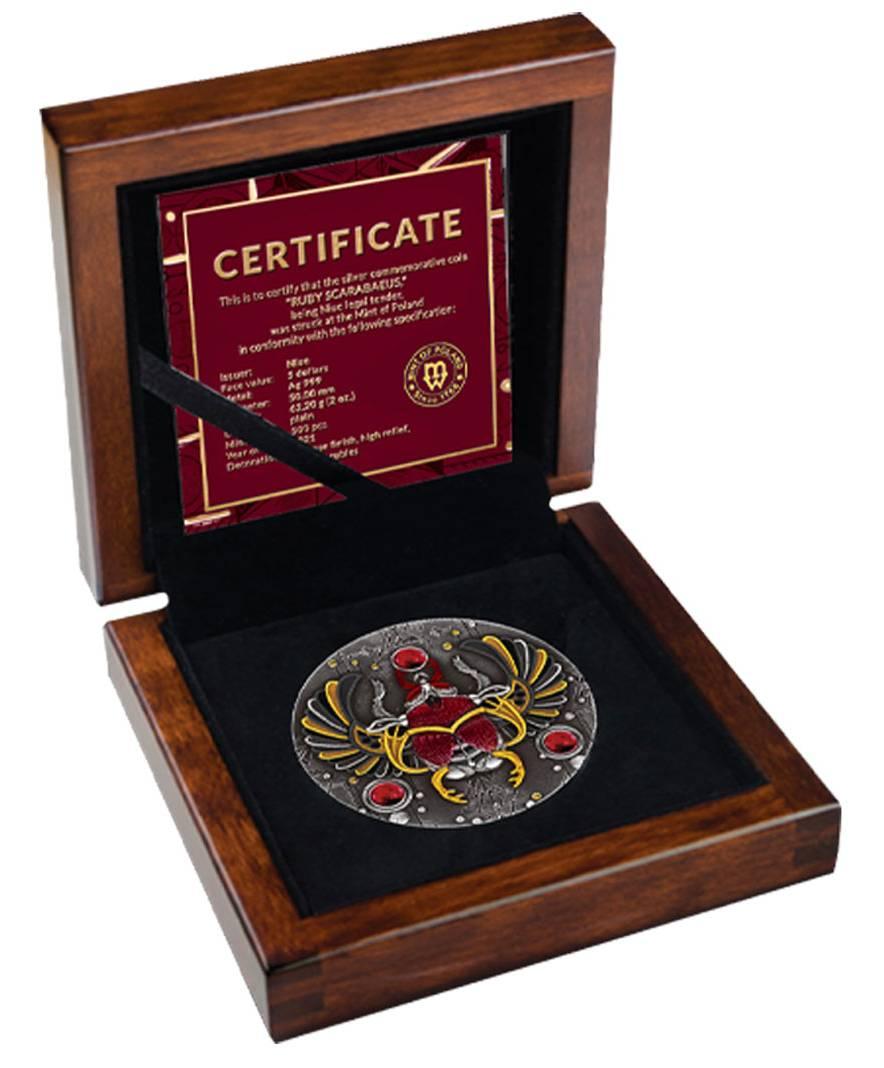 RUBY SCARABAEUS 2 Oz Silver Coin $5 Niue 2021
This beautiful 2 Oz Silver coin is dedicated to the Scarabaeus, an ancient symbol of rebirth and of divinity. The coin features wonderful Ruby inserts, has a beautiful coloration, an Antique Finish quality, a beautiful High Relief and comes in a case, along with the Certificate of Authenticity. Limited mintage to 500 pieces worldwide!
Immerse yourself in the mystical world of ancient Egypt with the Ruby Scarabaeus 2 Oz Silver Coin. This remarkable coin is a testament to the artistry and craftsmanship of the minting process. Made from 2 ounces of 0.999 pure silver, it showcases the iconic scarab beetle, a symbol of rebirth and protection in Egyptian mythology.
Measuring 45 mm in size, this coin provides a stunning canvas to showcase the intricate design. The use of high relief technique brings the scarab beetle to life, creating a three-dimensional effect that adds depth and dimension to the coin. The meticulous attention to detail is evident in every aspect of the design, from the beetle's intricate patterns to its mesmerizing ruby-red color.
The Ruby Scarabaeus Silver Coin is limited to just 500 pieces worldwide, making it a highly sought-after treasure among collectors. Owning this coin means owning a rare and precious piece of ancient Egyptian symbolism and artistry.
The coin's design is further accentuated by the use of digital printing, which allows for the vibrant and lifelike representation of the scarab beetle. The rich ruby-red color of the beetle's wings and body creates a striking contrast against the silver background, adding a touch of opulence and allure to the overall design.
This exquisite coin is a true testament to the beauty and symbolism of ancient Egypt. It captures the essence of the scarab beetle, a revered symbol of protection and transformation, in a tangible and mesmerizing form. The Ruby Scarabaeus 2 Oz Silver Coin is not only a valuable addition to any collection but also a captivating piece of art that will transport you to the fascinating world of ancient Egyptian mythology.