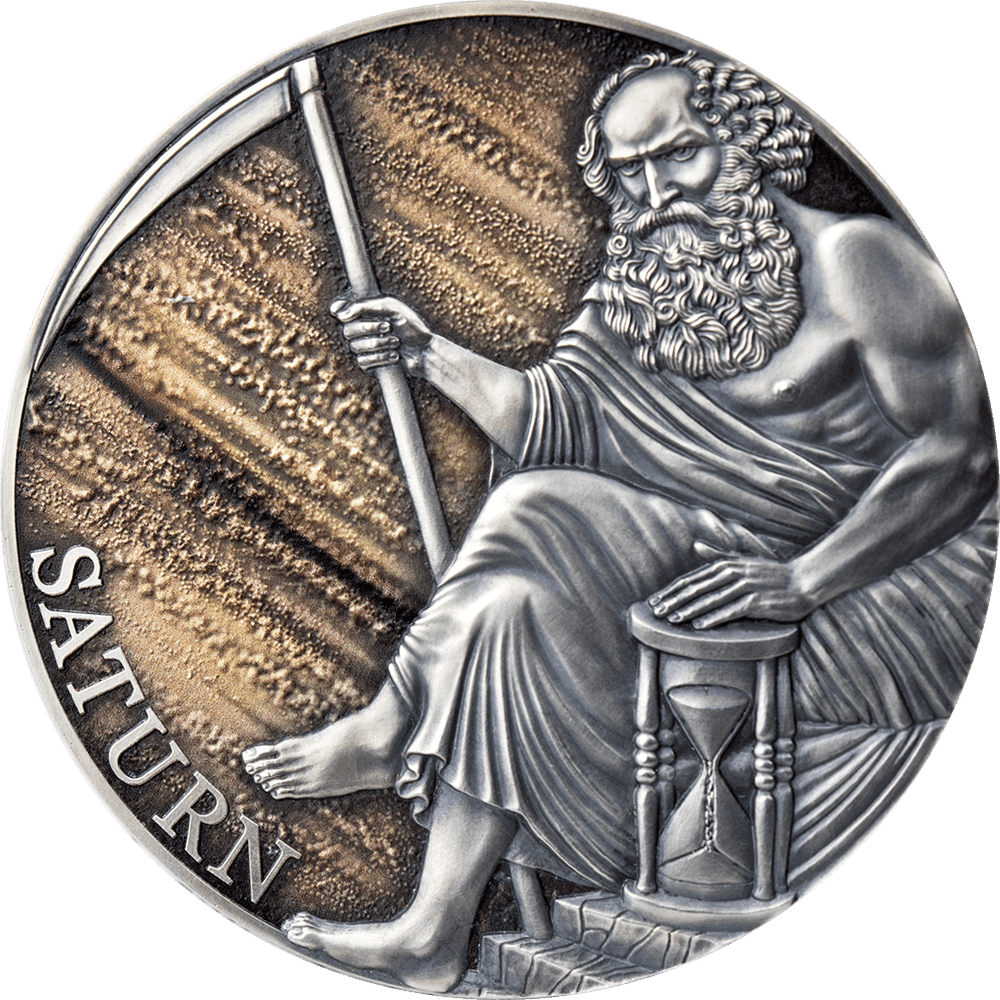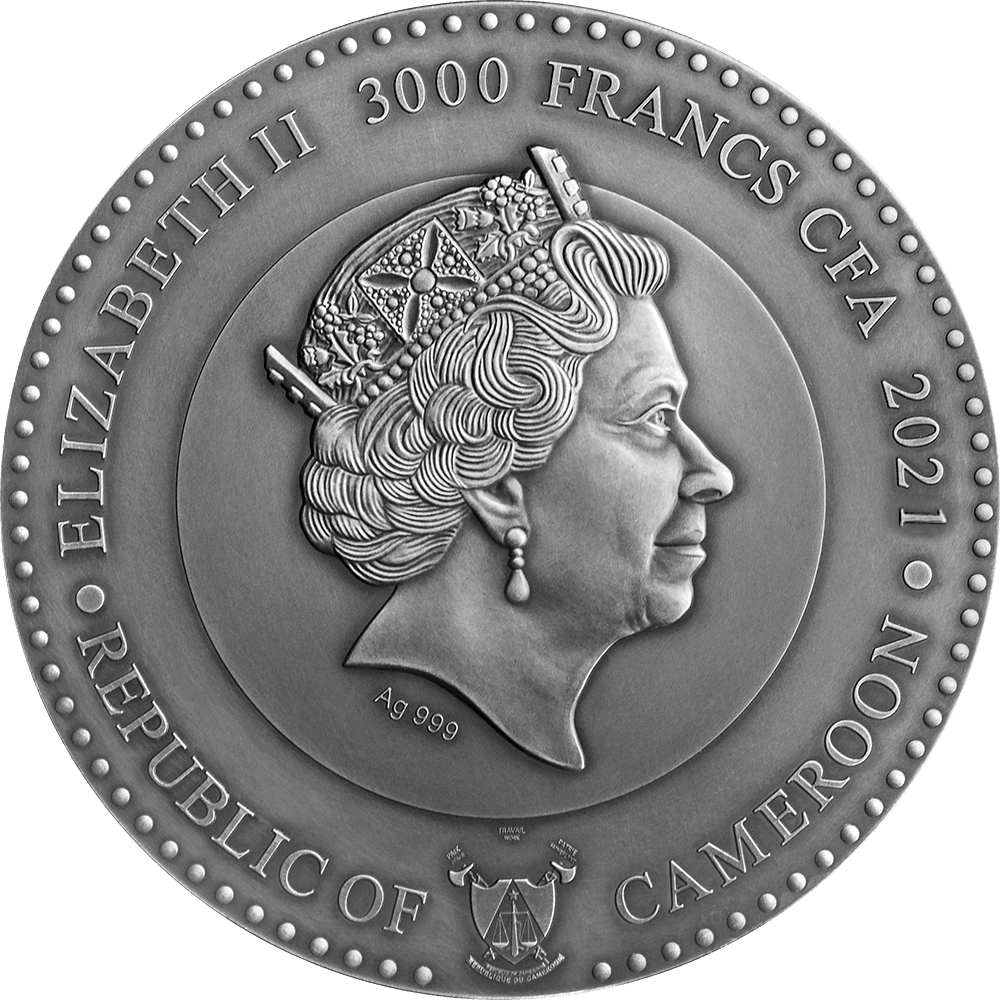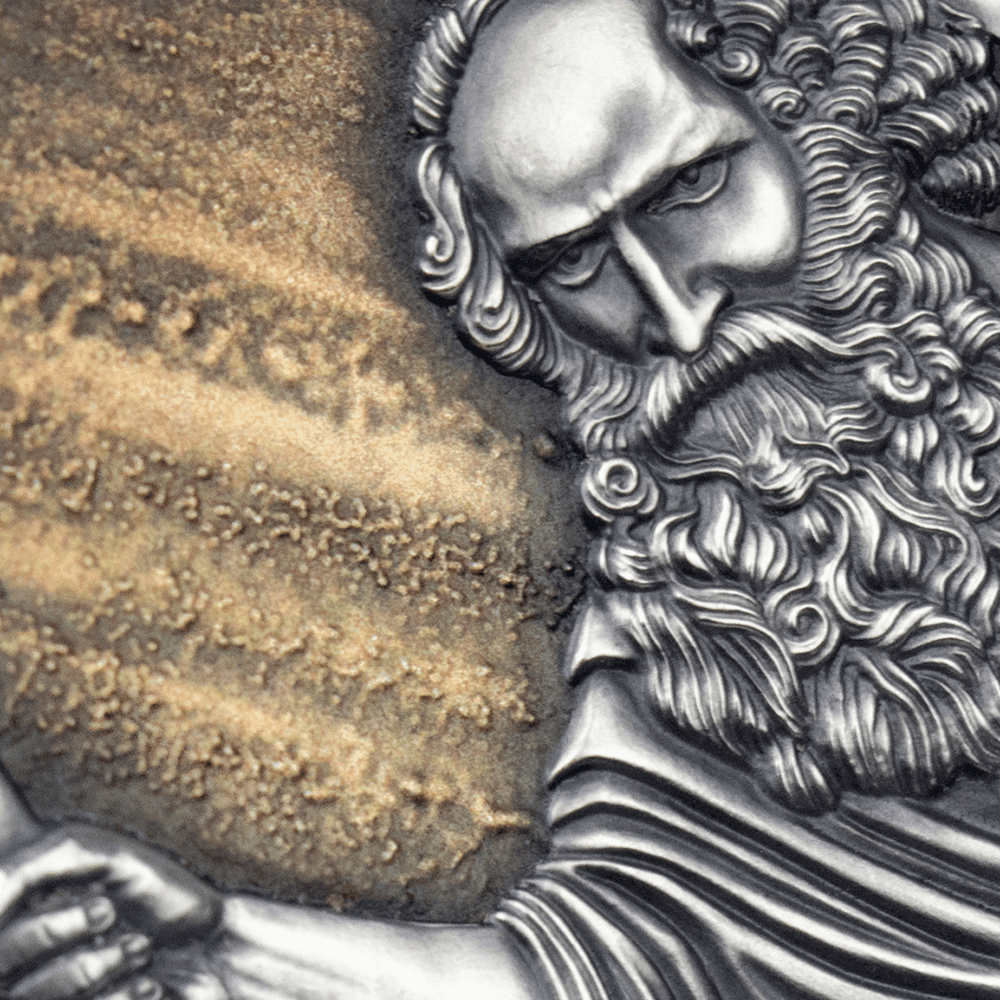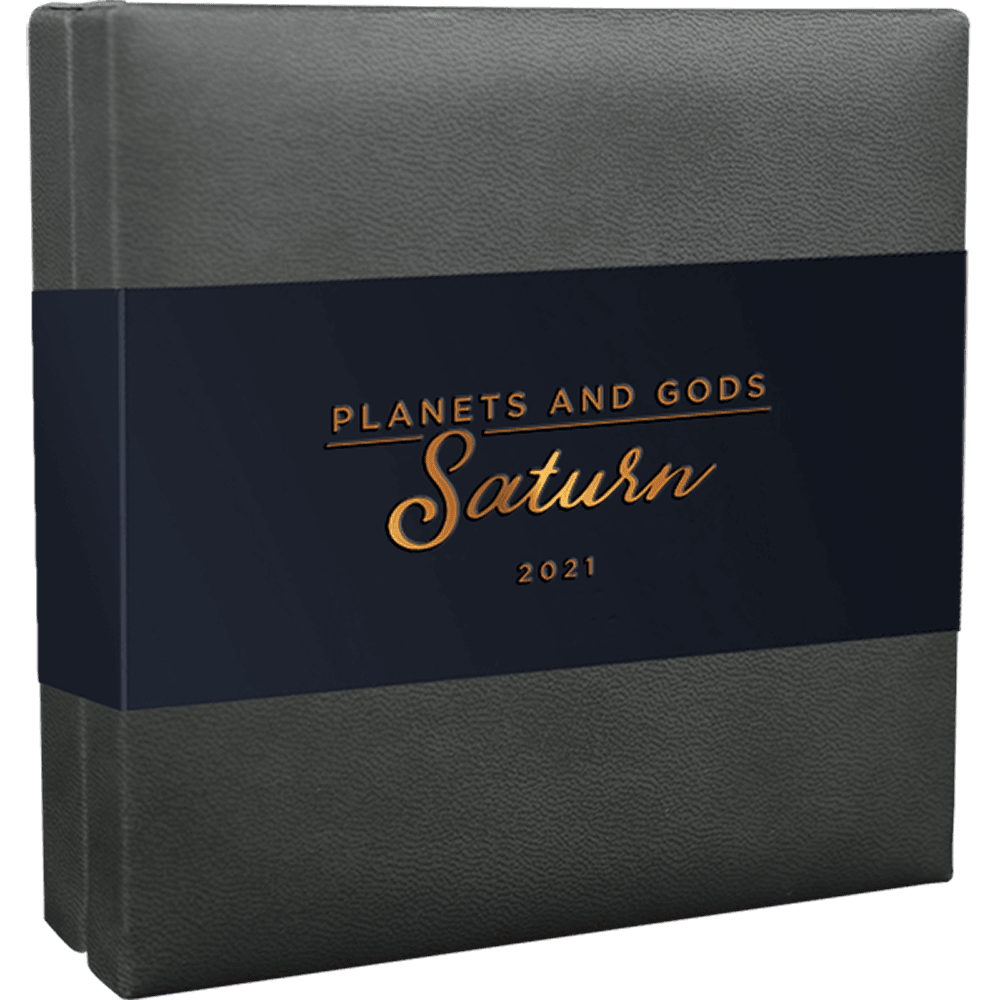 SATURN Planets and Gods 3 Oz Silver Coin 3000 Francs Cameroon 2021
This wonderful 3 Oz Silver coin is the new issue from the "Planets and Gods" series. In this edition – Saturn. The coin features a wonderful digital coloration, has a nice Relief, has a great design, has an Antique Finish quality and comes in a case, along with the Certificate of Authenticity. Limited mintage of 500 pieces worldwide!
Only 1 unit left
Discover the majestic beauty of Saturn, the sixth planet from the sun, with the Saturn Planets and Gods 3 Oz Silver Coin. This exquisite coin is the latest addition to the captivating "Planets and Gods" series, dedicated to showcasing the celestial wonders of our solar system.
Saturn, known for its prominent and mesmerizing rings, has captivated human imagination since ancient times. Named after the Roman god of wealth, agriculture, and time, Saturn holds a significant place in mythology and symbolism. In Greek mythology, the planet is associated with Cronos, the god of time. The depiction on the coin portrays Saturn as a wise deity, holding a scythe in one hand and placing the other on an hourglass, symbolizing the passage of time.
The background of the coin is artfully tinted in a warm brownish-yellow hue, reminiscent of Saturn's distinctive coloration. This creates a visually stunning contrast against the high relief image of the god Saturn, emphasizing the intricate details and enhancing the overall aesthetic appeal of the coin.
Crafted from .999 fine silver, this coin weighs 93.3 grams and measures 55mm in diameter, allowing for the meticulous depiction of Saturn and its symbolic elements. The antique finish adds a touch of antiquity and elegance to the coin, enhancing its allure as a collector's item.
Limited to a worldwide mintage of only 500 pieces, each coin comes with a certificate of authenticity, ensuring its exclusivity and genuineness. The combination of high relief and digital printing techniques further enhances the visual impact, bringing the cosmic beauty of Saturn to life.
Capture the essence of the "Ringed Planet" and add a celestial touch to your collection with the Saturn Planets and Gods 3 Oz Silver Coin. Let the timeless beauty of Saturn inspire wonder and awe as you explore the mysteries of the universe.