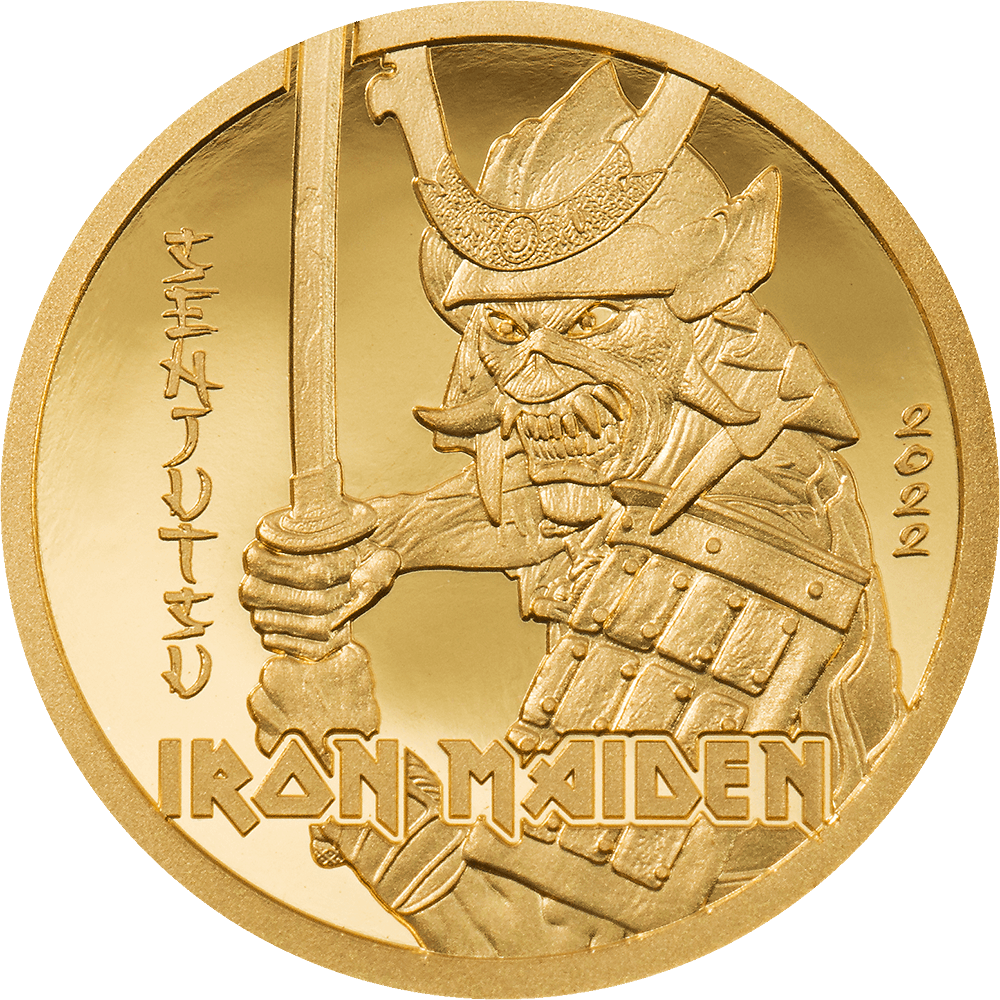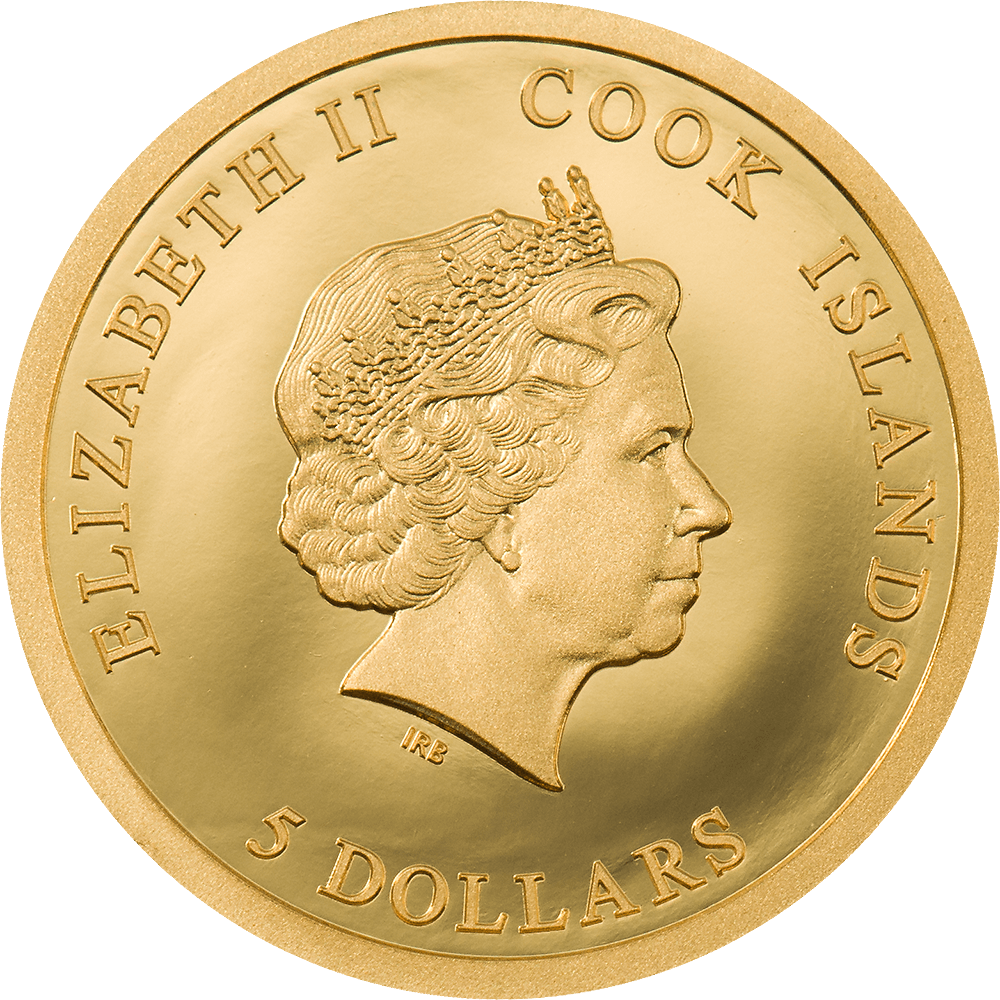 SENJUTSU Iron Maiden Gold Coin $5 Cook Islands 2022
This beautiful Gold coin is dedicated to Iron Maiden's last album: Senjutsu. The coin is an official licensed product, has an incredible design, features a beautiful Relief, has Proof quality and comes in a capsule, along with the Certificate of Authenticity. Limited mintage of 15000 pieces worldwide!
Get ready to rock with the SENJUTSU Iron Maiden Gold Coin, the latest heavy metal masterpiece from CIT. Building on the success of the iconic "The Number of the Beast" coin, this release celebrates Iron Maiden's newest album, "Senjutsu," which has taken the music world by storm, reaching #1 in 23 countries. The name, derived from Japanese, loosely translates to "tactics and strategy," reflecting the band's unique approach to their music. Iron Maiden continues to push boundaries, delivering an album that stands out from their extensive discography.
Featuring the band's legendary mascot Eddie, the coin showcases Eddie donning ancient Samurai-style armor and wielding a powerful Samurai sword. This officially licensed design, known for its elaborate album artwork, perfectly captures Iron Maiden's spirit. CIT has combined this striking design with their impressive smartminting® technology, resulting in a coin that exudes exceptional detail and quality.
The SENJUTSU Iron Maiden Gold Coin weighs 0.5 grams and is crafted from .9999 fine gold, making it a true collector's item. Despite its compact size of 11 mm, the coin exhibits astonishing levels of detail that are characteristic of Iron Maiden's dedication to their craft. The proof quality and meticulous craftsmanship bring Eddie and his Samurai-inspired look to life.
With a limited mintage of 15,000 coins, the SENJUTSU Iron Maiden Gold Coin is sure to be highly sought after by fans and collectors alike. As Iron Maiden embarks on their Legacy of the Beast tour around the world, the demand for these coins will undoubtedly skyrocket. Don't miss the opportunity to own a piece of Iron Maiden history and celebrate their latest musical triumph. Let the power of Iron Maiden's music ignite your collection and keep the spirit of heavy metal alive!