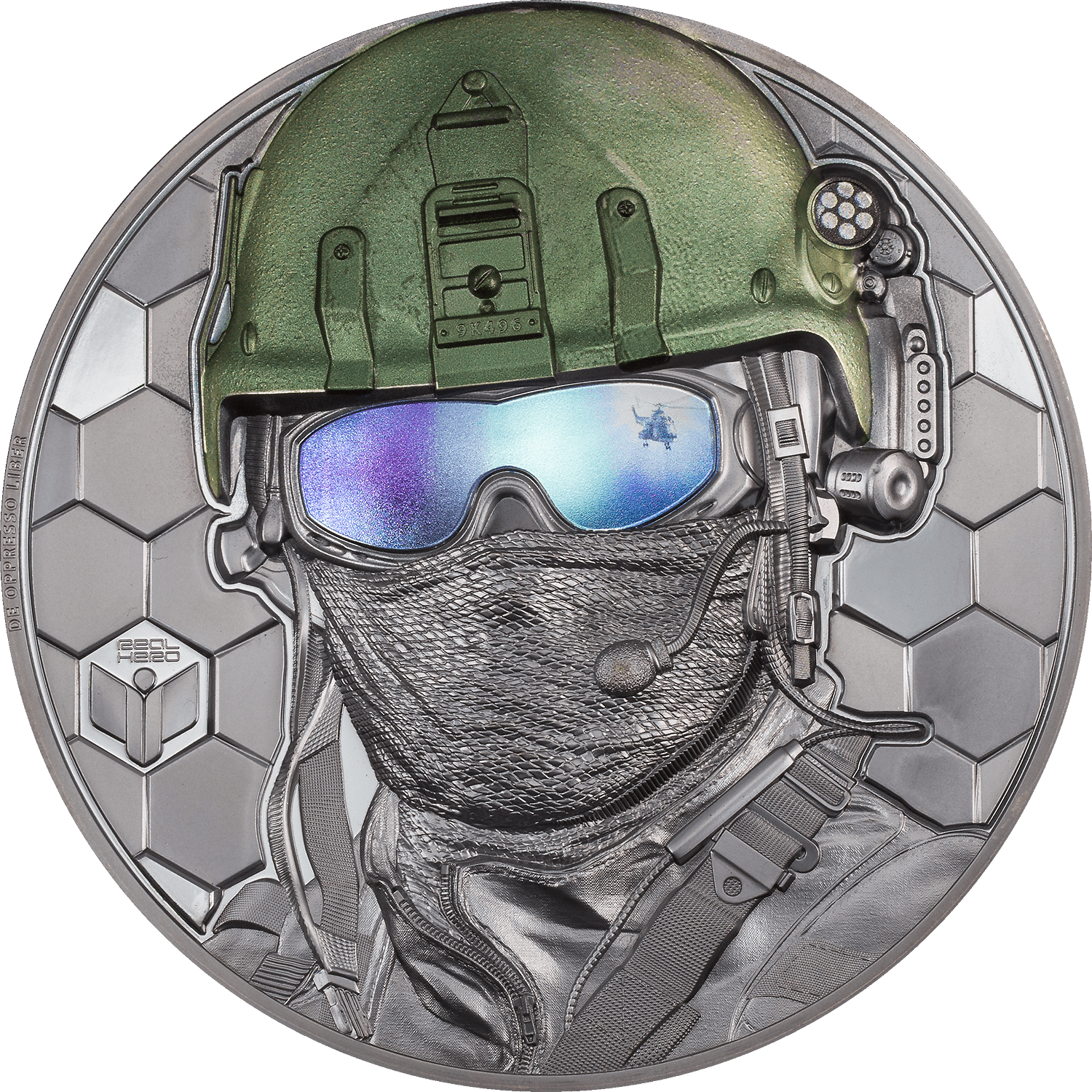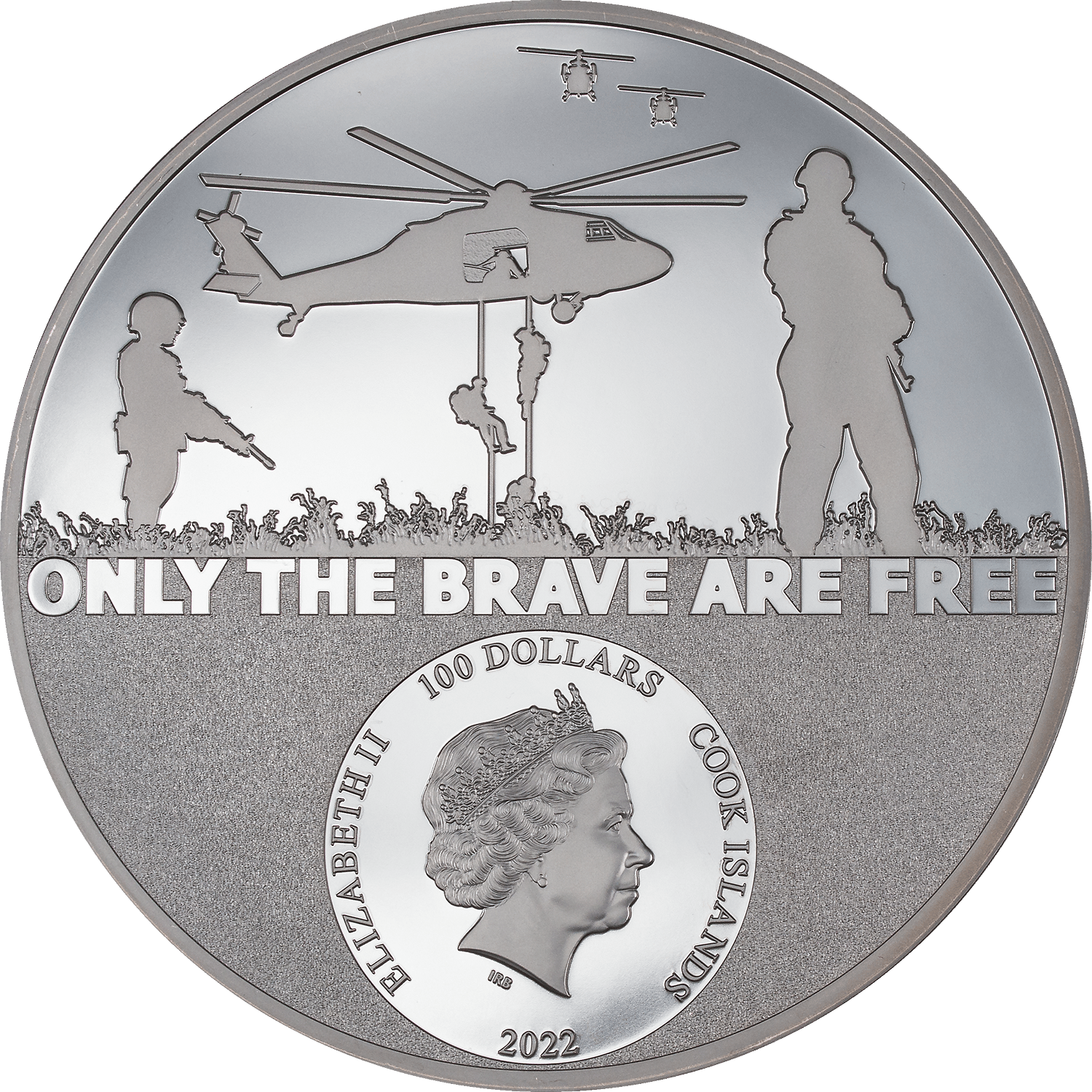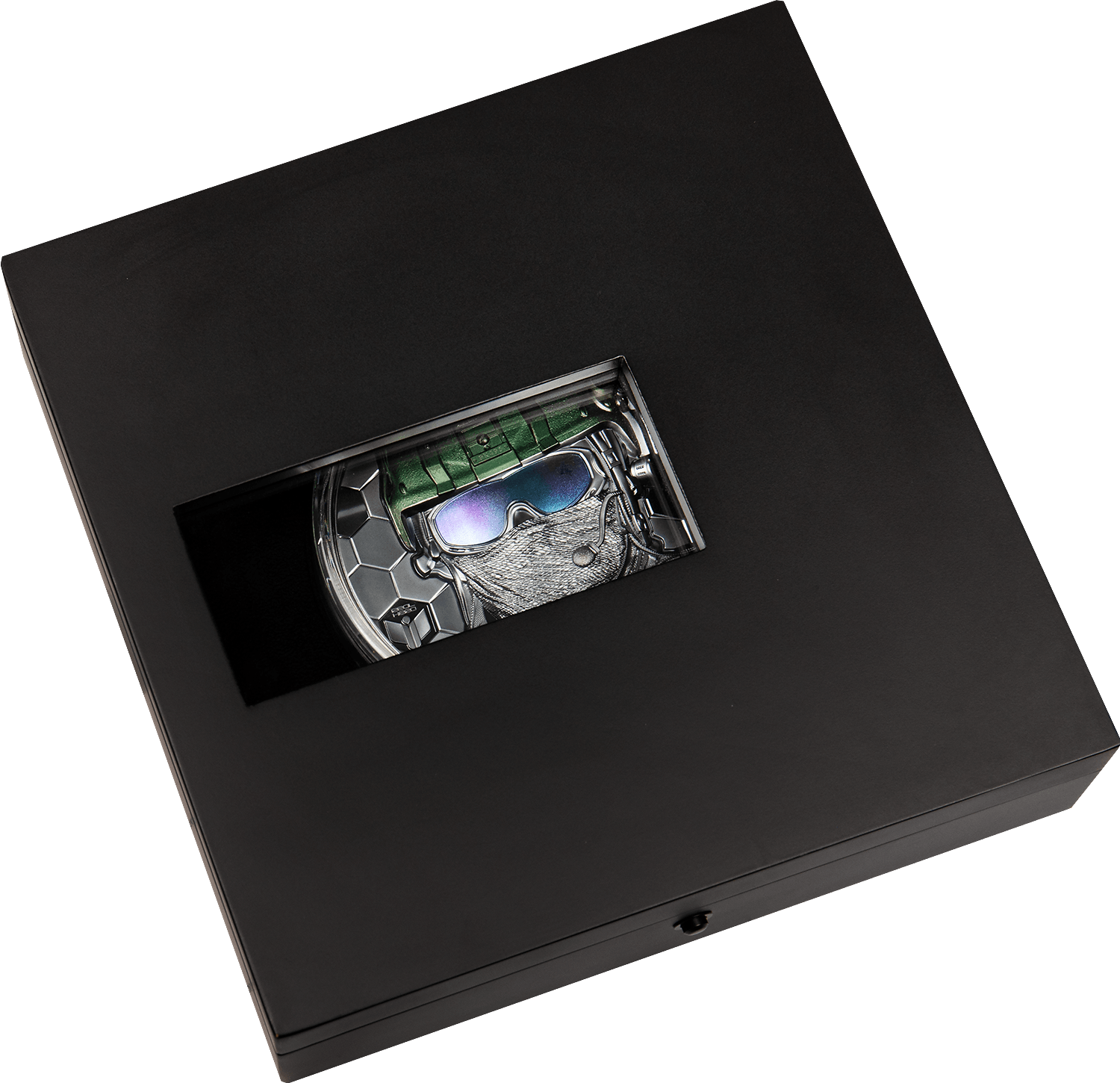 SPECIAL FORCES Real Heroes 1 Kg Kilo Silver Coin $100 Cook Islands 2022
This wonderful 1 Kg Silver coin is the new release in the "Real Heroes" series, honoring those that serve in the military special forces units. The coin features Smartminting Ultra High Relief, has Black Proof quality, is partially colored and comes in a case, along with the Certificate of Authenticity. Strictly limited mintage of only 99 pieces worldwide!
Step into the world of valor and honor with the SPECIAL FORCES Real Heroes 1 Kg Kilo Silver Coin, the epitome of tribute to those who serve in military special forces units. As the third issue in our esteemed Real Heroes series, this coin represents a powerful symbol of bravery and sacrifice.
To commemorate this extraordinary theme, we have crafted limited and exclusive editions of the coin. Alongside the coveted silver issue, we proudly present the soldier in three exceptional elite versions. These include a 1 oz Gold, 1 oz Platinum, a remarkable 5 oz Gold edition in Black Proof, and an individually numbered 1 kg silver version. The 1 oz Gold and Platinum variants are strictly limited to 199 pieces, while the kilo silver version has a mintage of only 99 pieces. The 5 oz Gold edition is an extraordinary rarity, with a scarcity of just 29 pieces.
The design of the coin features ultra-high relief that extends to the edges, set against a backdrop of a honeycomb pattern and the iconic Real Heroes logo. Along the rim, you'll find the traditional motto of the special forces, "de oppresso liber," meticulously crafted in micro minting. The 1 oz Gold and Platinum editions showcase the same intricate relief design as the original silver coin, enhanced with sophisticated coloring techniques to create a strikingly realistic impression. The 5 oz Gold edition is presented in Black Proof, with the goggles left in their original gold finish, creating a stunning contrast against the Black Proof surface. The obverse of the coin depicts special forces operatives being dropped under the cover of night, symbolizing the primal understanding that "Only the Brave are free."
Whichever version you choose, rest assured that you will hold in your hands a premium and extraordinary rarity. The SPECIAL FORCES Real Heroes 1 Kg Kilo Silver Coin is not just a coin; it is a tangible symbol of courage, dedication, and the unwavering commitment of those who serve. Embrace this exceptional piece and pay homage to the real heroes among us.
smartminting©
The smartminting© technology is a ground-breaking advancement in contemporary numismatics that permits an unparalleled level of ultra-high relief, and it establishes novel benchmarks in the coin industry.
This technology enables the production of standard weight coins with larger diameters, while maintaining high relief height.

It also allows for coins with greatly reduced weight to maintain standard relief heights and permits coins with only slightly increased weight to exhibit high reliefs.