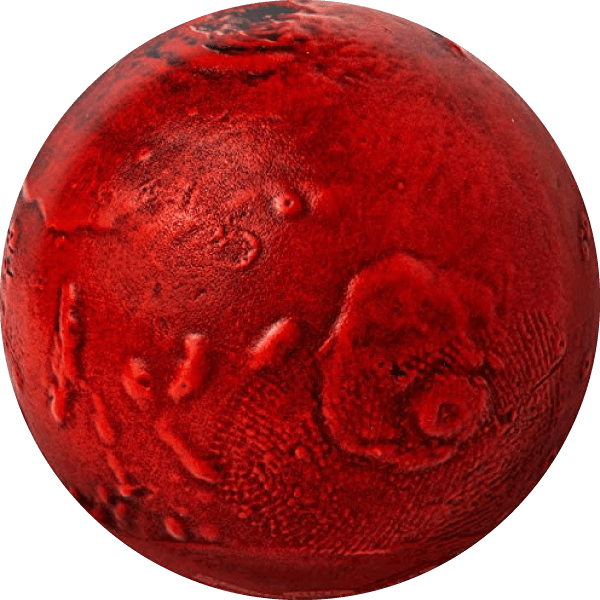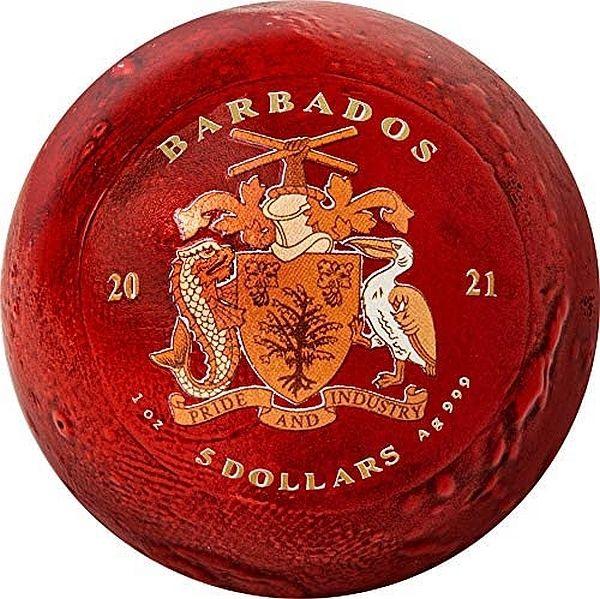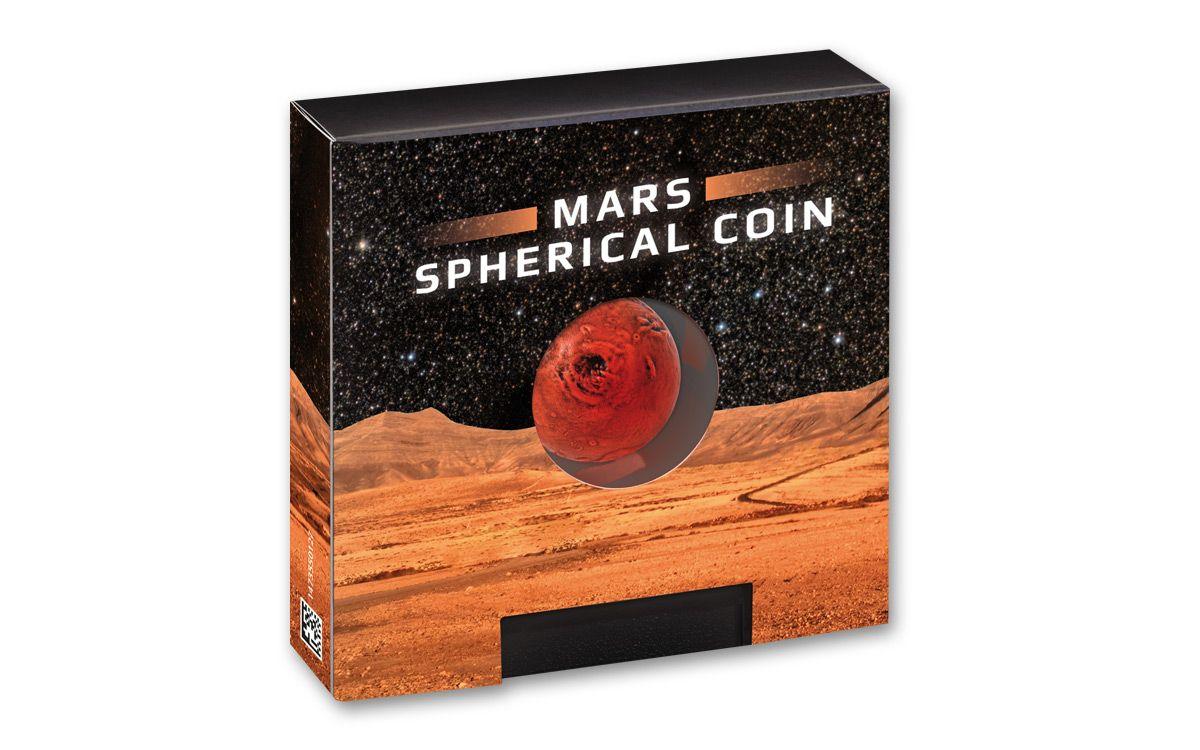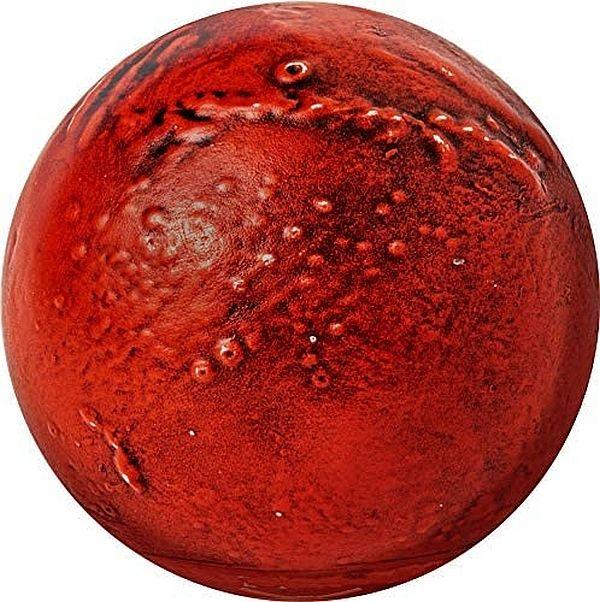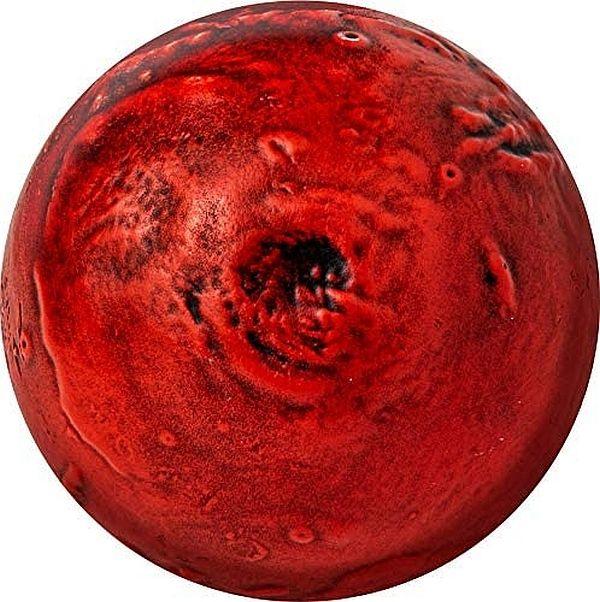 SPHERICAL MARS 3D Planet 1 Oz Silver Coin $5 Barbados 2021
This beautiful 1 Oz Silver coin is dedicated to the fourth planet from the Sun - Mars. The coin has a wonderful spherical shape and an Antique Finish quality, it is realized with a Red Color Spray and water transfer print. The coin comes in a frame, along with the Certificate of Authenticity. Limited mintage to only 1999 pieces worldwide!
Explore the mysteries of the Red Planet with the Spherical Mars 3D Planet 1 Oz Silver Coin. This extraordinary coin takes you on a journey to Mars, our neighboring planet, with its unique spherical shape and intricate design. Hold in your hands a miniature version of the Red Planet, meticulously crafted from 1 ounce of pure silver.

The coin's 3D effect brings the Martian surface to life, allowing you to immerse yourself in the rugged terrain and captivating landscape. Every detail, from the craters to the ridges, is intricately captured, showcasing the natural beauty and fascinating features of Mars. The spherical shape adds a realistic touch, giving you a sense of holding a piece of another world in your hands.

This coin is not only a remarkable piece of art but also a tribute to humanity's enduring fascination with space exploration. Mars has long captured the imagination of scientists and dreamers alike, with its potential for unlocking the secrets of our solar system and serving as a possible future home for humanity. The Spherical Mars 3D Planet Coin allows you to hold a tangible symbol of our relentless quest for knowledge and discovery.

Whether you're a space enthusiast, a collector of unique coins, or simply captivated by the wonders of the universe, the Spherical Mars 3D Planet 1 Oz Silver Coin is a must-have addition to your collection. Experience the allure of the Red Planet and marvel at the craftsmanship that brings this celestial body to life in the palm of your hand. Embark on a cosmic journey with this extraordinary coin and let your imagination soar among the stars.